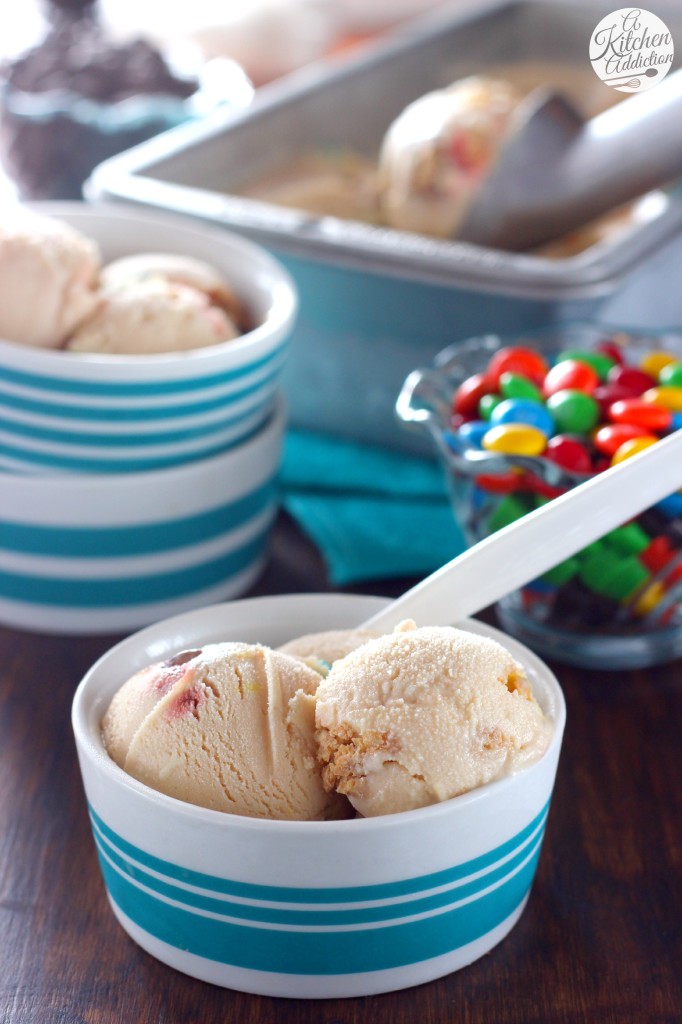 Just like it isn't summer without sweet corn, it isn't summer without ice cream. And lots of it!
Whether homemade or store bought, our consumption of ice cream definitely goes up in the summer!
If you're like us and just can't get enough ice cream, here's a new flavor that you just have to try. Peanut butter monster cookie dough ice cream!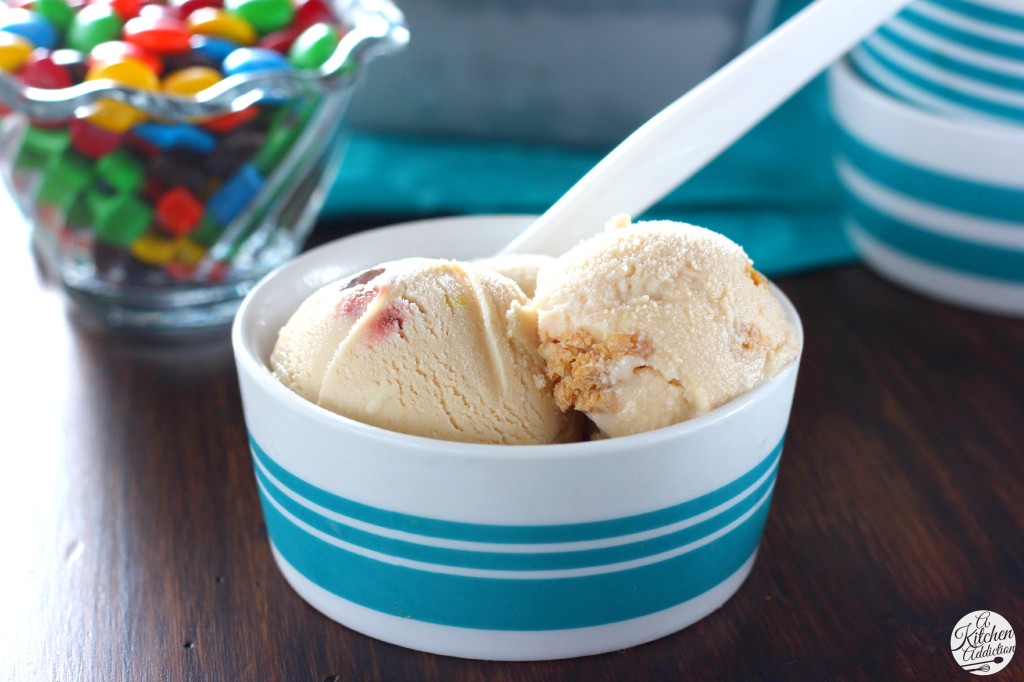 I'm usually not a big fan of cookie dough ice cream because it tends to be a little sweet for my liking. This peanut butter monster cookie dough ice cream, however, is just the right amount of sweetness and richness.
Plus, monster cookies are my favorite. I can resist just about any cookie, but not a cookie that contains peanut butter, oats, and chocolate.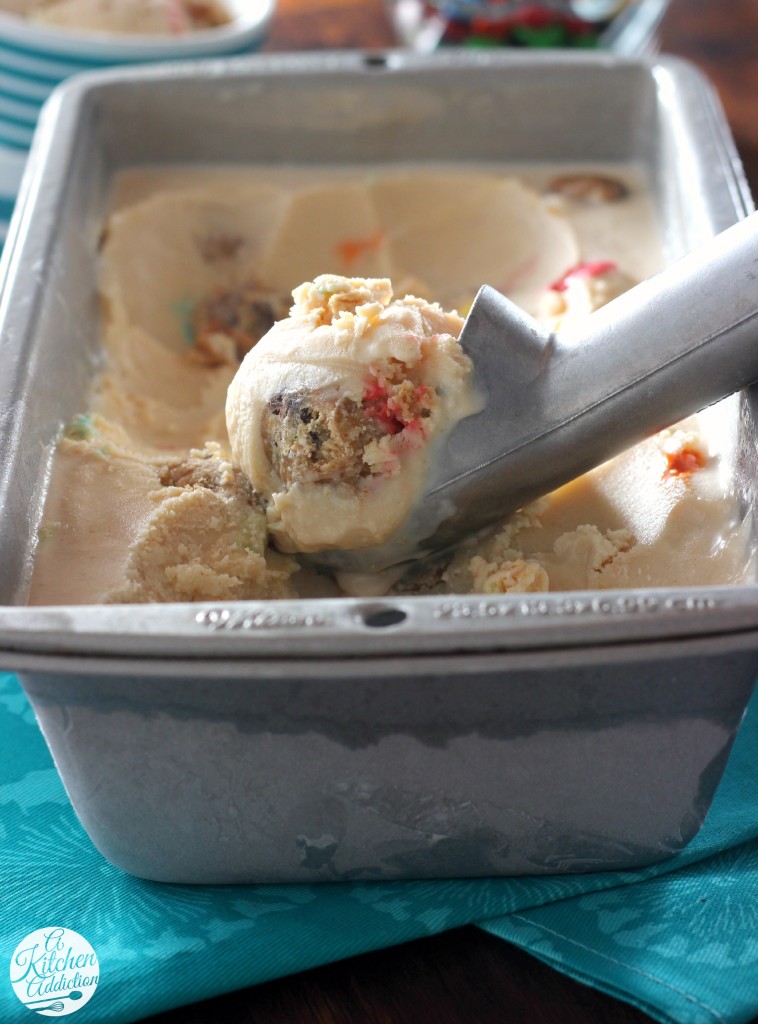 The eggless monster cookie dough in the ice cream is good enough to eat plain, but try your best to not eat it all while you're making it so you'll have some left for the ice cream!
The more cookie dough you have, the better. The base is just a simple peanut butter ice cream with a hint of brown sugar to bring out more of that authentic monster cookie flavor.
Whip up a batch, and stay cool this weekend with a big bowl of ice cream!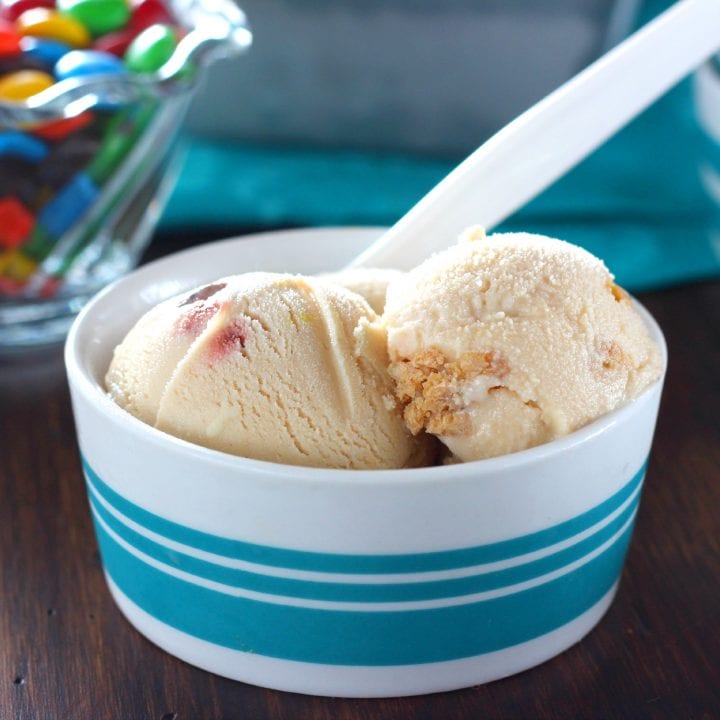 Peanut Butter Monster Cookie Dough Ice Cream
Ingredients
For the Cookie Dough
1/2 C quick oats
1/2 C all-purpose flour
1/3 C brown sugar
1/8 tsp salt
1/2 C creamy peanut butter
2 tbsp butter, softened
1 1/2 tsp vanilla extract
1/4 C chocolate chips
1/4 C M&M's
For the Ice Cream
2 1/3 C milk (the higher the fat content you chose, the creamier the ice cream)
1/2 C creamy peanut butter
14 oz can sweetened condensed milk, chilled
3 tbsp brown sugar
1/8 tsp salt
Instructions
In a large bowl, whisk together oats, flour, brown sugar, and salt. Stir in peanut butter, butter, and vanilla extract until combined. Add in chocolate chips and M&M's.
Form dough into approximate 1 inch balls. Place in freezer safe container and freeze until ice cream is almost done churning.
Whisk together peanut butter and sweetened condensed milk. Carefully whisk peanut butter mixture into milk until combined. Stir in brown sugar and salt.
Pour mixture into ice cream machine and churn according to manufacturer's instructions. When ice cream is soft set, add in frozen cookie dough balls and finish churning.
Serve immediately or transfer to a freezer safe container and freeze until hard.
Recommended Products
As an Amazon Associate and member of other affiliate programs, I earn from qualifying purchases.