Rich, creamy, and smooth, this Lemon Crumb Ice Cream has the bright flavor of lemon combined with the salty sweet flavor of a graham cracker crust!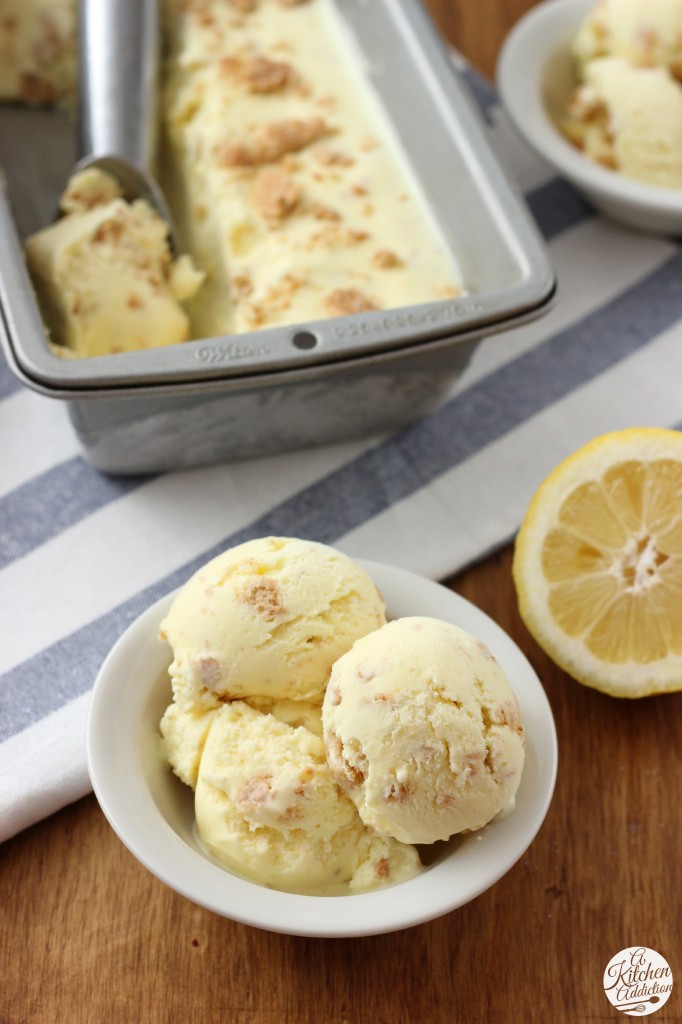 A couple of weeks ago, my husband and I took a last minute quick trip to St. Louis. While we enjoyed our couple of day stay a lot, it was hot.
As in really hot. With high humidity. It didn't take long for us to start seeking air conditioning or a huge glass of ice water after being outdoors for any length of time.
When air conditioning and ice water weren't an option, there was frozen custard. Not just any frozen custard, Ted Drewes frozen custard. So good.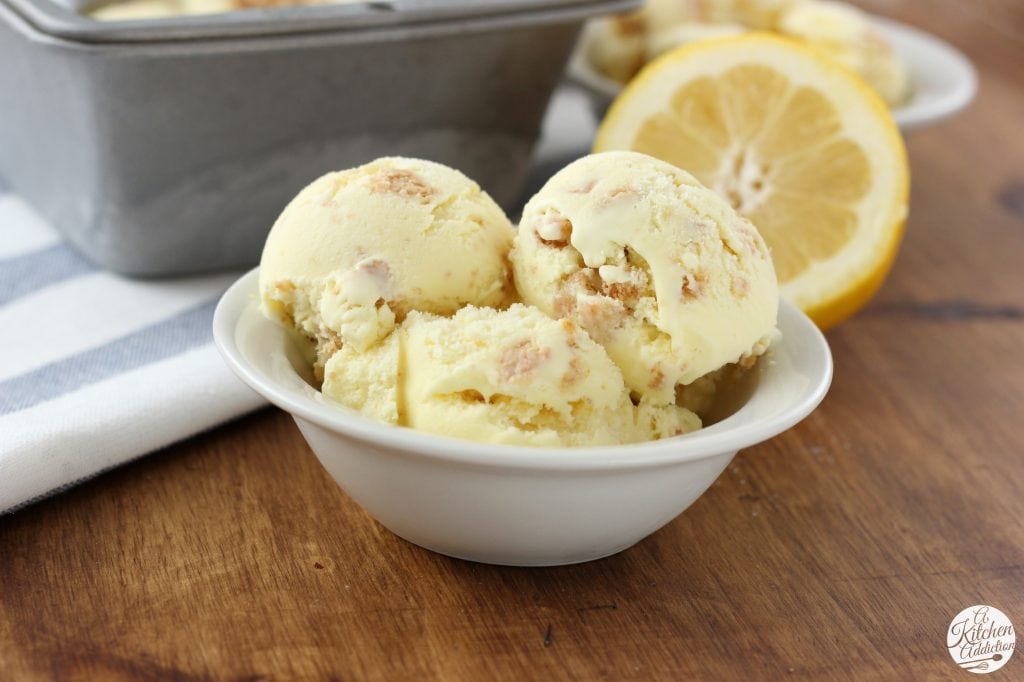 Since it was so hot out, I strayed from my usual chocolate or peanut butter options and went for something citrusy. I settled on a creamy lemon custard with graham crackers.
After my first bite, I knew I had to recreate it at home. It was light and tangy with just the right amount of sweetness. Just what you want on a hot, summer afternoon!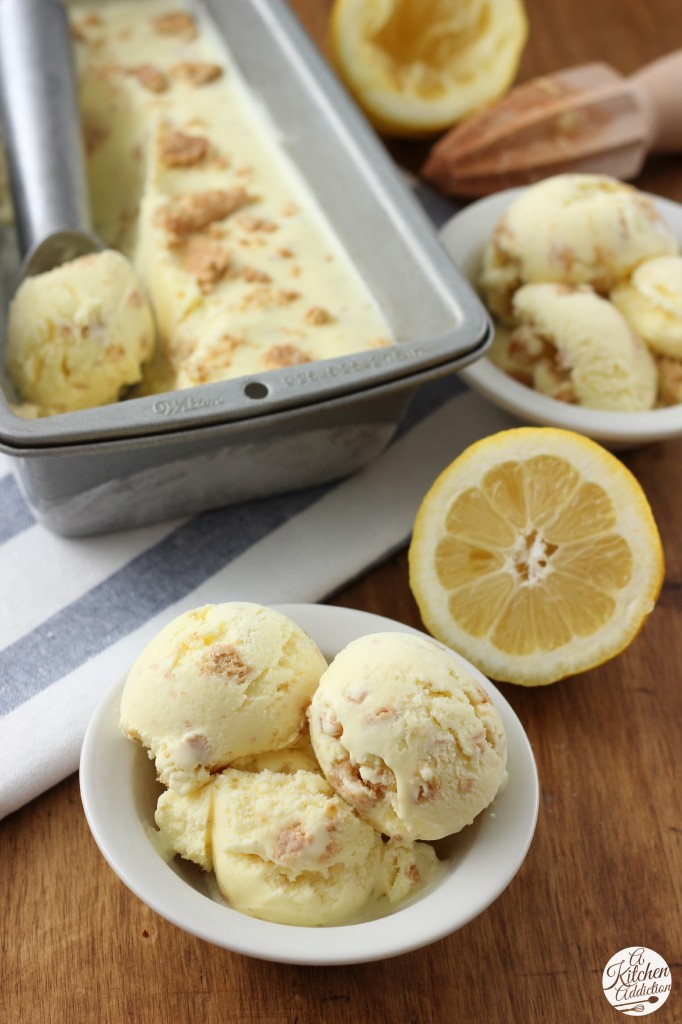 I know a lot of people are wary of making custard because of the eggs involved, or they don't like the extra time it takes.
So I made my version a lemon crumb ice cream. I still wanted that rich, creamy texture of frozen custard, so I decided to try adding pudding mix.
I mixed up the base like you would a pudding, whisking it until the mixture thickened. It worked beautifully. The ice cream came out rich, creamy, and smooth.
For the graham cracker crumbs I decided to give them a little extra flavor. I love the flavor of a simple graham cracker pie crust. Since I didn't want to have to turn the oven on, I just made a quick, smaller version of a no-bake pie crust with larger pieces of crushed graham crackers.
The sweet, salty, buttery pieces were just the addition that the lemon ice cream needed to make it truly addictive!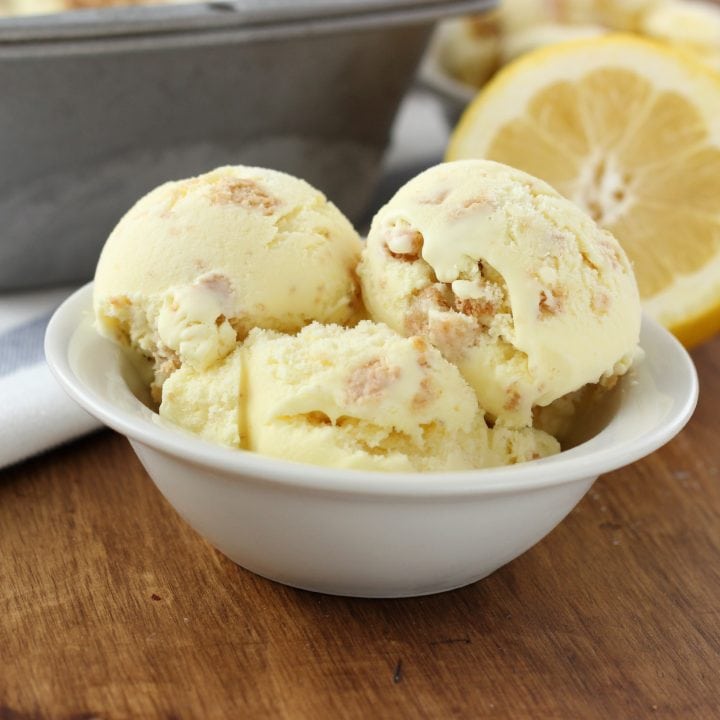 Lemon Crumb Ice Cream
Yield:
1 1/2 quarts ice cream
Ingredients
For the Crumb
1 Cup crushed graham crackers
1 Tablespoon sugar
1/8 teaspoon salt
2 Tablespoons butter, melted
For the Ice Cream
1 1/2 Cups half & half (you can also use heavy cream in place of the half and half)
1 Cup heavy cream
1/4 Cup fresh lemon juice
1 teaspoon vanilla extract
1/3 Cup sugar
1 (3.4 oz) package instant lemon pudding mix
Instructions
In a small bowl, stir together crushed graham crackers, sugar, salt, and melted butter. Spread mixture on a paper towel to dry.
Begin preparing ice cream base by carefully whisking together half & half, heavy cream, lemon juice, vanilla extract, sugar, and pudding mix in a large bowl. Whisk for about 4-5 minutes or until mixture starts to thicken (like pudding).
Pour mixture into ice cream maker and churn according to manufacturer's instructions. When ice cream is soft-set, add graham cracker mixture. (It is okay if graham cracker crumbs are not completely dry.) Finish churning.
Enjoy or pour into a freezer-safe container to freeze until hard.
Recommended Products
As an Amazon Associate and member of other affiliate programs, I earn from qualifying purchases.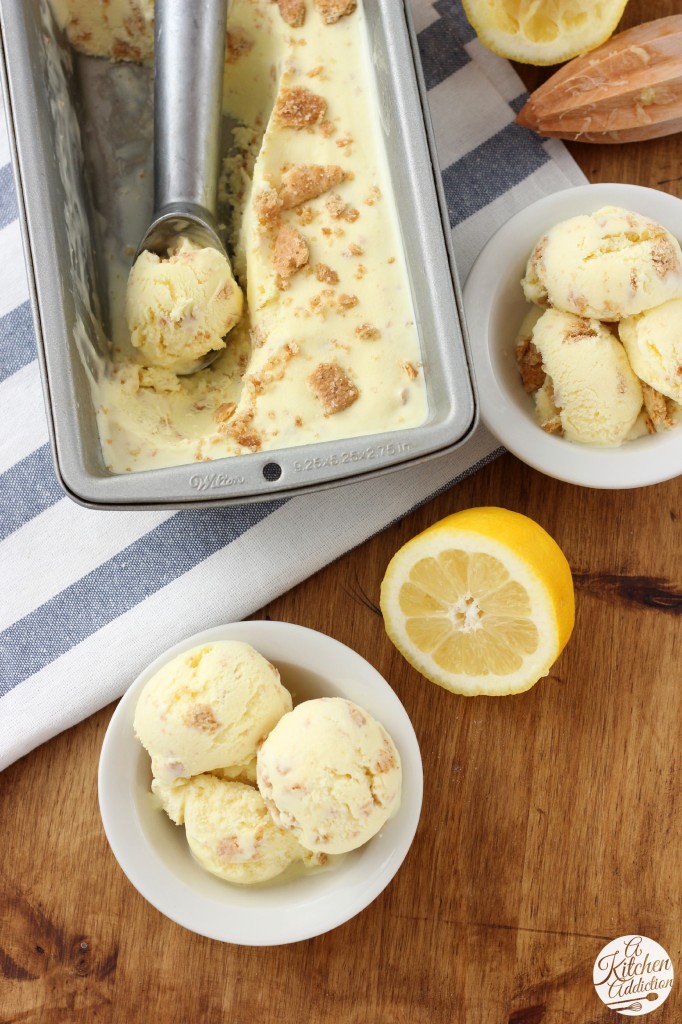 *This post contains affiliate links.*