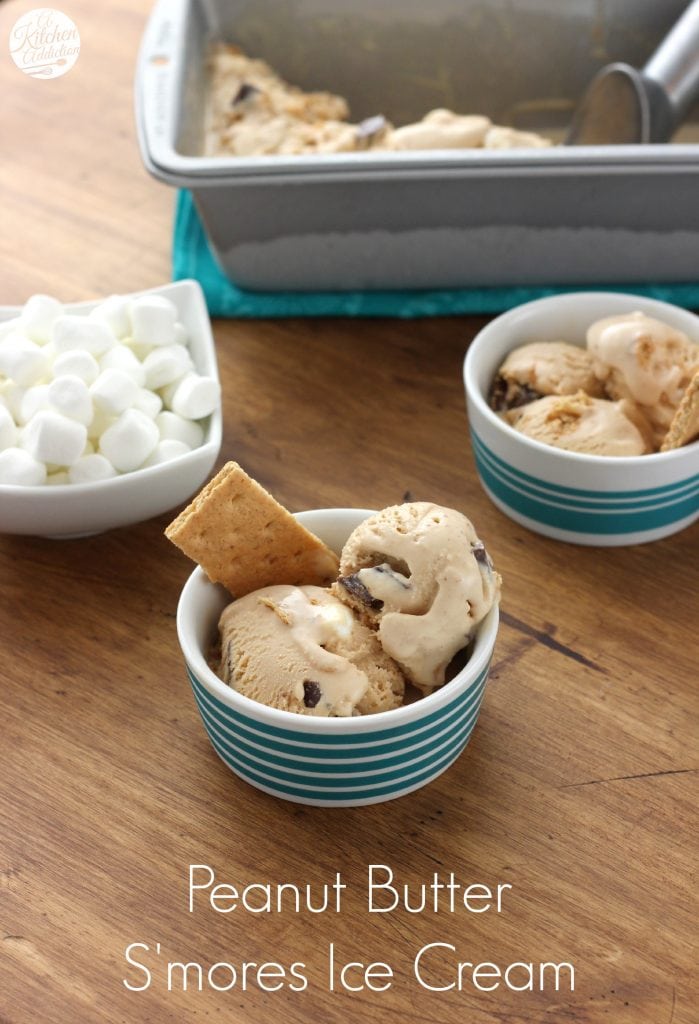 Yesterday was my husband's birthday and we made sure to celebrate with lots of dessert. . .Snicker's cheesecake pie and ice cream! I forgot to get pictures of the pie, but I managed to get pictures of the ice cream before it was devoured.
This peanut butter s'mores ice cream. I'm glad I did, because you will love this ice cream. It's perfectly rich and creamy and filled with the iconic s'mores flavor!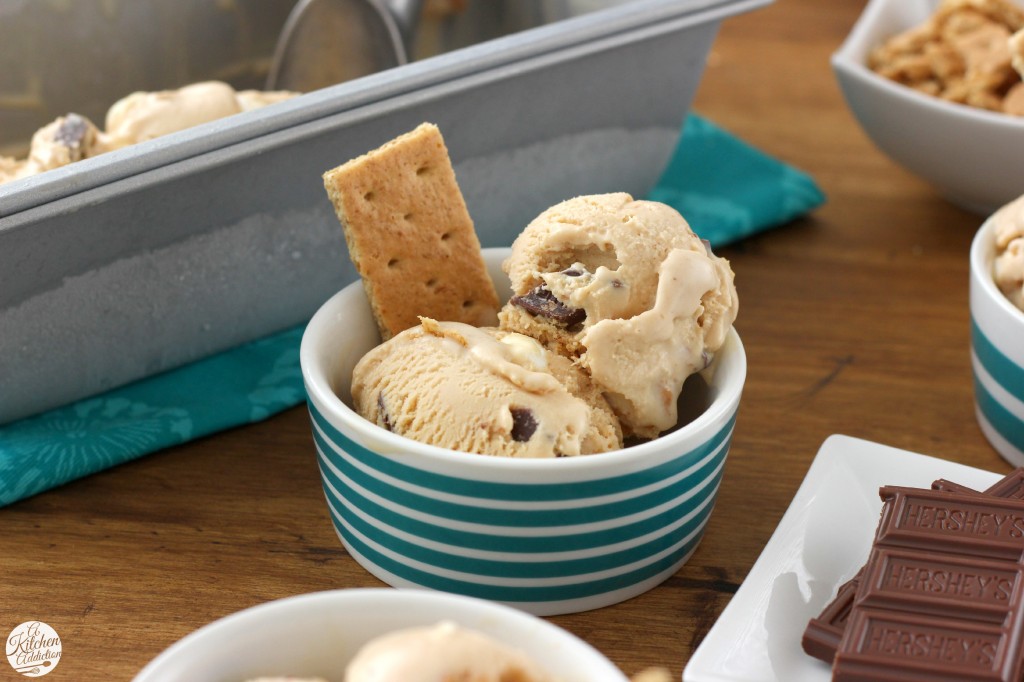 Instead of just using vanilla ice cream with marshmallows, chocolate, and graham crackers, I used toasted marshmallows and stirred in some creamy peanut butter. Toasted marshmallows give the ice cream an authentic s'mores flavor.
No fire required. If you don't want to take the extra time to toast the marshmallows, you can skip that step. But, I don't recommend it, it's well worth the extra time!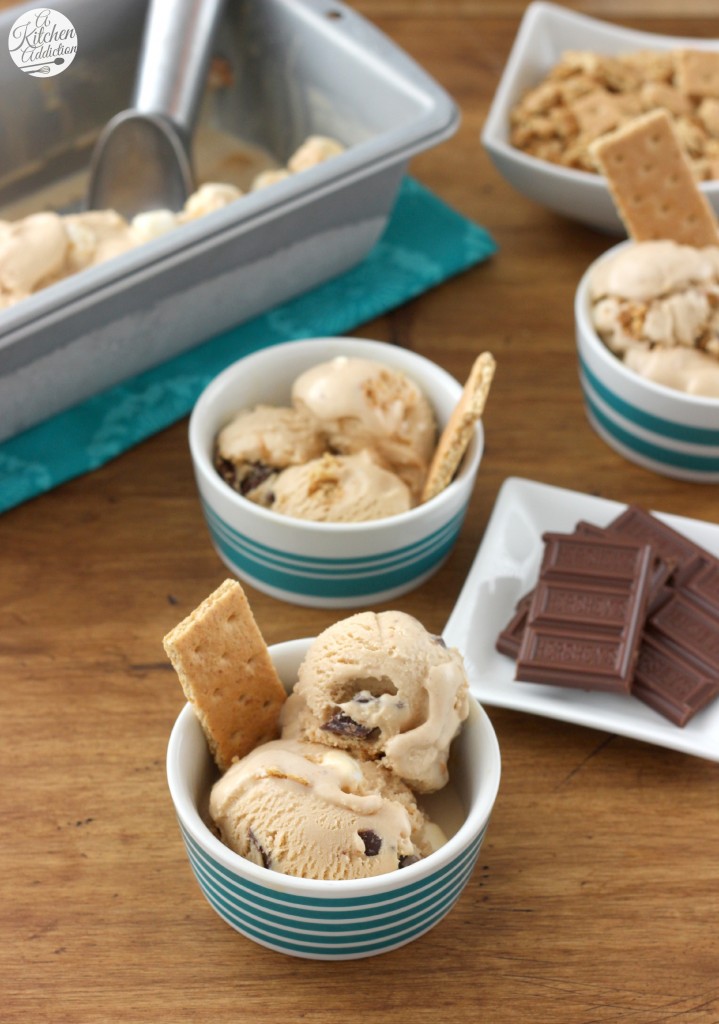 The peanut butter makes the ice cream taste a bit like a s'mores made with a peanut butter cup. Which, if you haven't tried that before, you need to try it soon. It's the best!
Add in chopped milk chocolate and crushed graham crackers, and you have a new favorite ice cream!
Perfect for staying cool, satisfying your sweet tooth, and celebrating birthdays!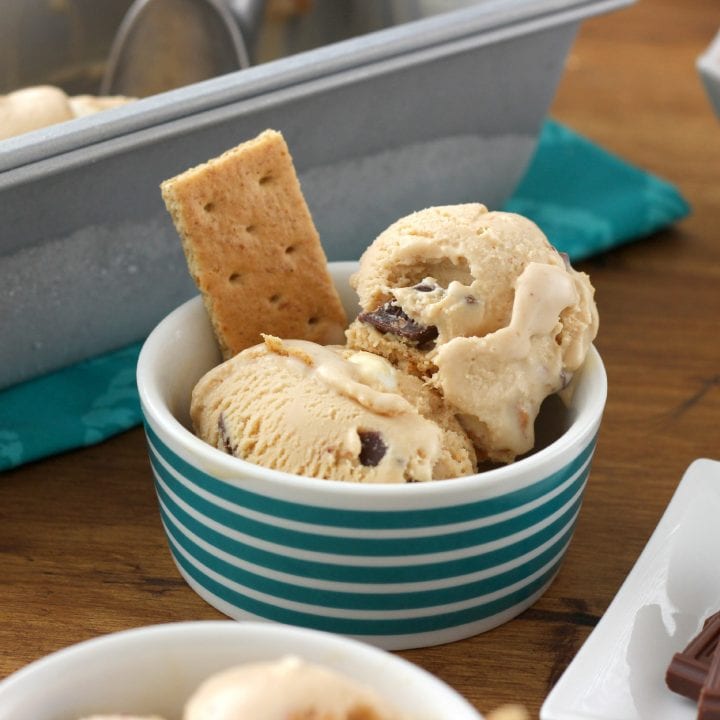 Peanut Butter S'mores Ice Cream
Ingredients
2 1/2 C mini marshmallows, divided
1 1/2 C half & half
3/4 C heavy whipping cream
1 (14 oz) can sweetened condensed milk
1/2 C creamy peanut butter
1/3 C chopped milk chocolate
1/3 C crushed graham crackers
Instructions
Turn oven to broil. Line a baking sheet with parchment paper or a baking mat. Spread 2 cups of mini marshmallows on prepared baking sheet. Broil for 5 minutes or until marshmallows turn golden brown (or darker if your prefer). Remove from oven and allow to cool completely.
In a food processor or a blender, pulse together toasted marshmallows, half & half, whipping cream, sweetened condensed milk, and peanut butter until marshmallows are completely mixed into milk mixture. Depending on the size of your processor, you made need to do this in two batches.
Pour milk into ice cream maker and freeze according to manufacturer's instructions. Five minutes before finishing or when ice cream is soft-set, add the remaining 1/2 cup marshmallows, chopped chocolate, and crushed graham crackers and allow machine to finish churning. Serve immediately.
If you want a harder ice cream, pour ice cream into a freezer safe container and freeze until desired texture is reached.
Recommended Products
As an Amazon Associate and member of other affiliate programs, I earn from qualifying purchases.