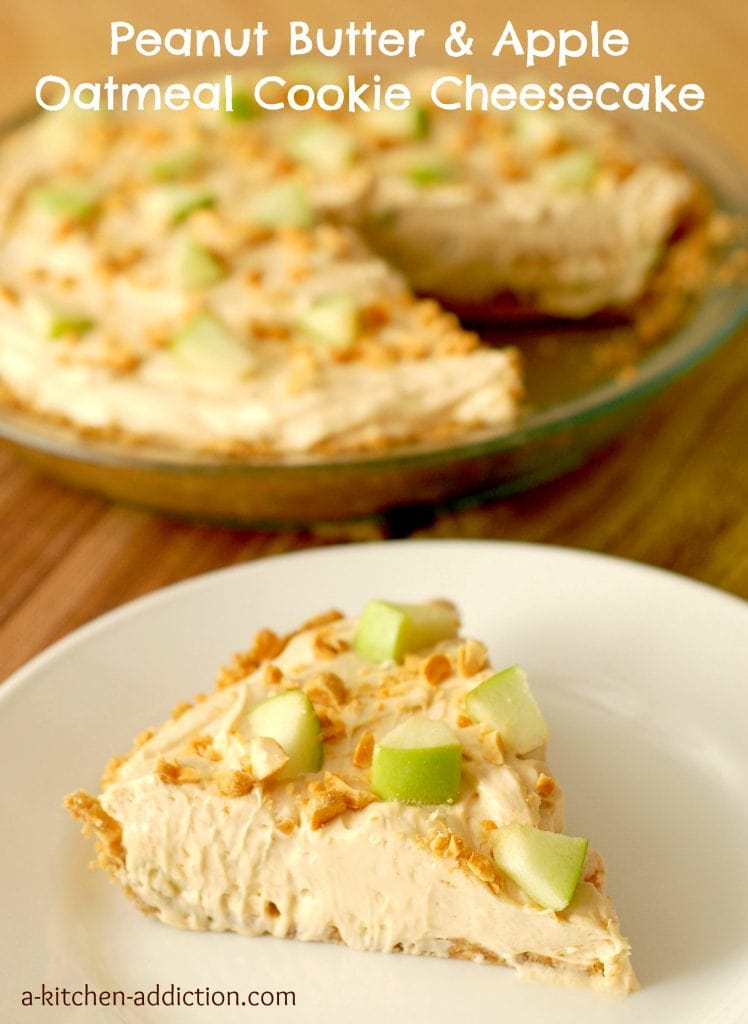 While the calender tells me it's fall, the weather sure doesn't feel like it. That doesn't stop me from wanting fall food though! So, in case you are in the same weird weather I am, here is an easy fall dessert that has the flavors of oatmeal cookies, apples, and peanut butter! The best part? It requires less than 10 minutes of baking! Plus, the cheesecake isn't dense and heavy. It can be enjoyed after dinner (or anytime really!) without feeling like you're going overboard on your dessert!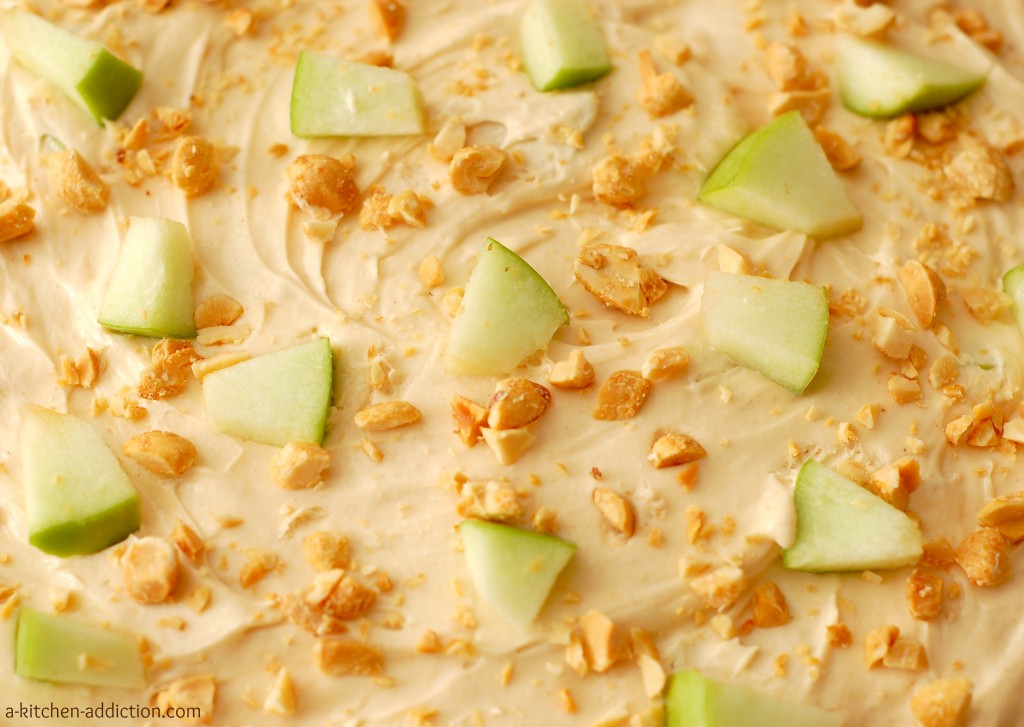 This cheesecake is a combination of the oatmeal cookie crust from this Chocolate Monster Cookie Pie and the peanut butter cheesecake filling from this Snickers Cheesecake Pie. The two blend perfectly with the tart apples. The chopped peanuts on top lend just a touch of saltiness that ties together the sweet, nutty, and tart flavors into one addictive cheesecake.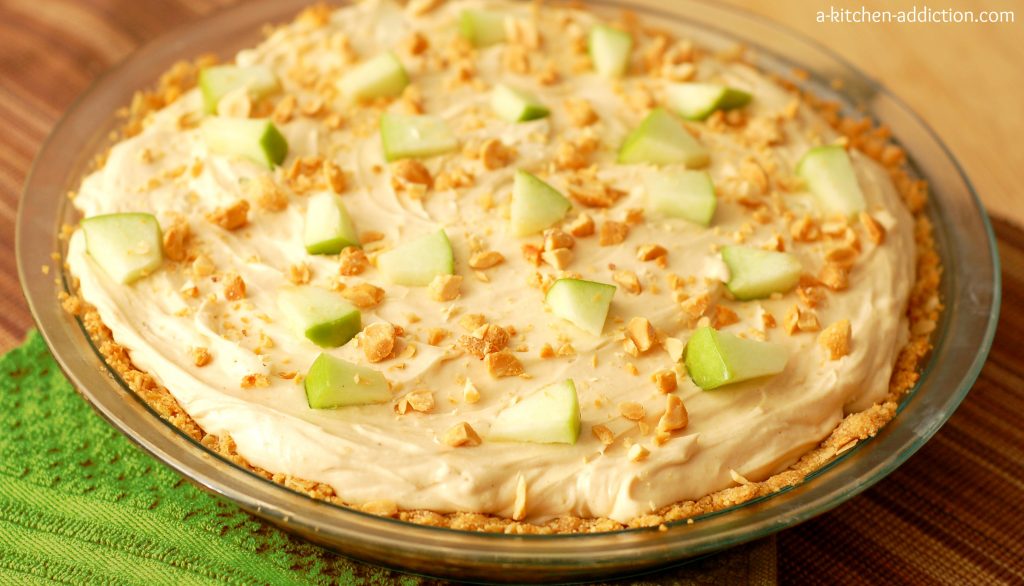 Love the peanut butter and apple combination? Try these!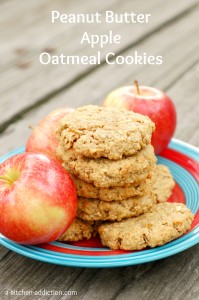 Peanut Butter Apple Oatmeal Cookies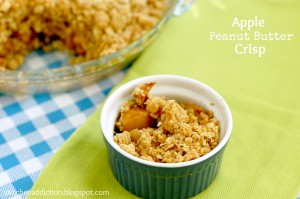 Peanut Butter & Apple Oatmeal Cookie Cheesecake
Yield: 8 slices
Ingredients
For the Crust
1 C graham cracker crumbs, about 8 whole sheets of graham crackers
1/2 C quick oats
3 tbsp brown sugar
1/8 tsp salt
1/4 C butter, melted
2 tsp vanilla extract
For the Cheesecake
8 oz. 1/3 of fat cream cheese
1 C confectioner's sugar
1/2 C creamy peanut butter
1 tsp vanilla extract
1 C finely chopped apples
8 oz reduced fat Cool Whip
3 tbsp chopped peanuts for garnish, optional
additional chopped apple for garnish, optional
Directions
Preheat oven to 350. Lightly spray a 9 inch pie plate with non-stick cooking spray.
Stir together graham cracker crumbs, oats, brown sugar, and salt until well-combined. Stir in melted butter and vanilla until mixture is moistened. Press into bottom of pie plate. Bake for 8 minutes or until light golden. Let cool completely.
In the bowl of a stand mixer, add cream cheese and confectioner's sugar. Beat until creamy. Add in peanut butter and vanilla. Beat until well-combined.
Stir in apples. Gently fold in Cool Whip until just combined.
Pour filling into crust. Refrigerate for 4 hours or until set.
Sprinkle with chopped peanuts and additional chopped apple right before serving.
This recipe is linked with Crazy Sweet Tuesday, I'm Lovin' It Friday, Strut Your Stuff Saturday, Sweet Treats and Swanky Stuff, Thursday Treasures, Trick or Treat Tuesday, Weekend Potluck, What's Shakin' Link Party, Wonderful Food Wednesday.
This pie has been linked with Crazy for Crust's Pi Day Party.