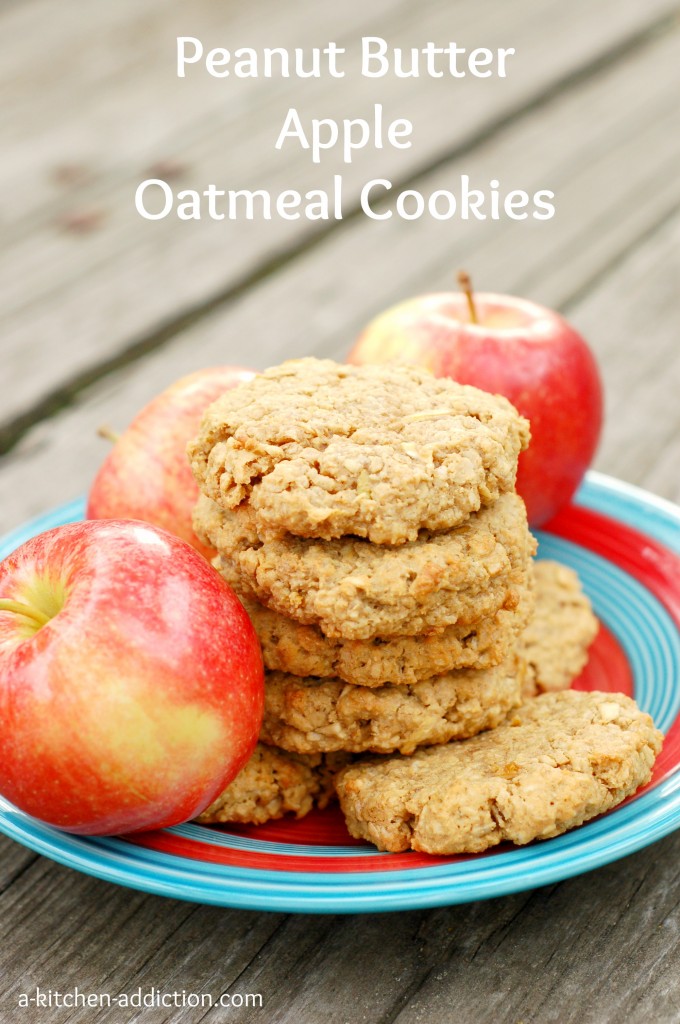 Well, I warned you on Wednesday that I had a thing going for fall apples. So, here it is. The second apple recipe of the week. . .and it's an addicting one! Well, only if you like peanut butter and oatmeal in cookies, because these are loaded with both. Add in some tart apples and you have fall in a cookie!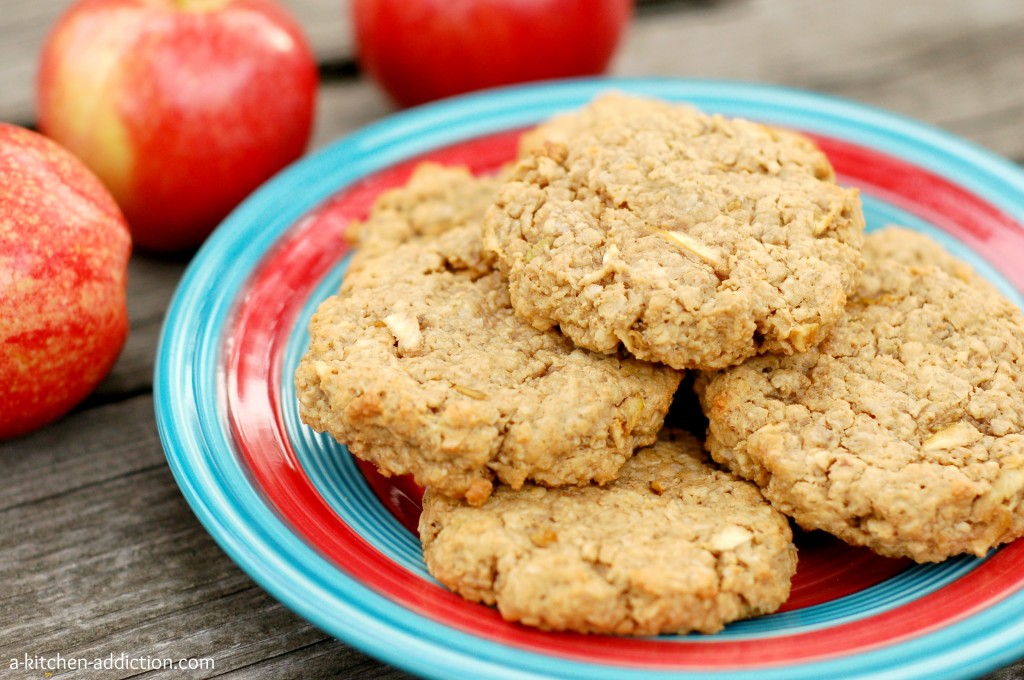 This recipe is a makeover of these peanut butter oatmeal cookies. Take out the Reese's Pieces, add in some shredded apples. The result? The best kind of cookie. . .soft, thick and chewy! 🙂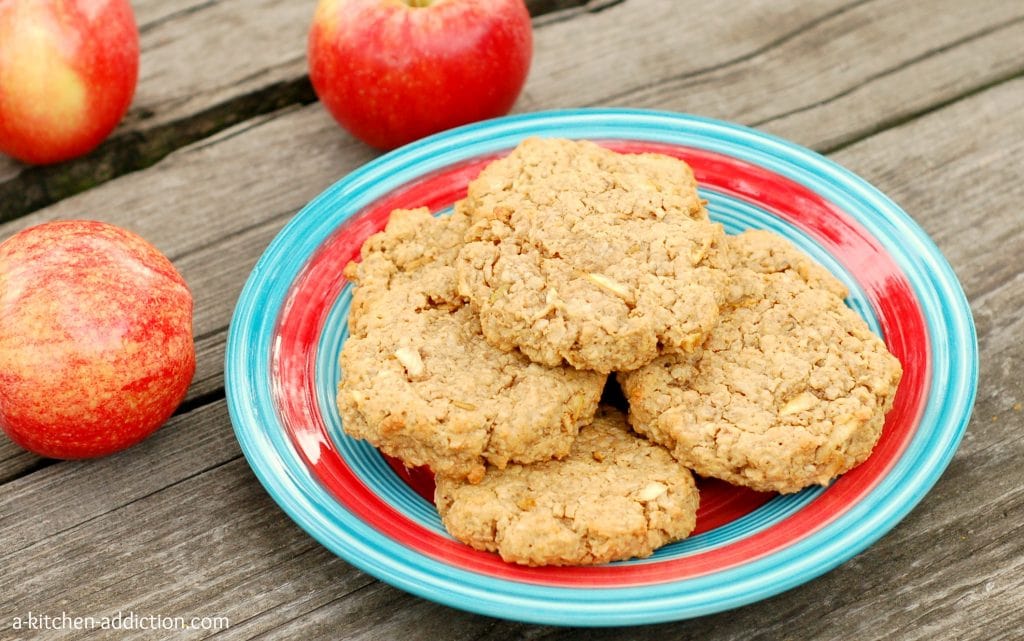 I only wish I had some to eat now. . . Have a great weekend! Hope you are able to get outside and enjoy the beautiful fall colors and weather!
Peanut Butter Apple Oatmeal Cookies
Yield: 2 dozen
Ingredients
1/2 C sugar or sugar substitute
3/4 C brown sugar
1/2 C butter, softened
3 eggs
1 tsp vanilla extract
1 tbsp corn syrup
3/4 C no-stir natural peanut butter
1 C all-purpose or whole wheat pastry flour
2 tsp baking soda
1 tsp salt
4 C quick (not instant) oats
1 1/4 C shredded apple (tart apples work best)
Directions
Preheat oven to 350. Line cookie sheet with parchment paper or lightly spray with non-stick cooking spray.
Cream together sugars and butter. Add eggs and vanilla. Beat until creamy. On low, stir in corn syrup and peanut butter.
In a small bowl, whisk together flour, baking soda, and salt. Slowly add dry ingredients to wet ingredients until just combined.
Using a wooden spoon (or other sturdy utensil!), stir in oats and apples.
Drop by 1/4 cupfuls onto baking sheet. Bake for 11-13 minutes or until edges just start to turn golden brown. Do not over bake.
Allow cookies to cool for 3 minutes on cookie sheet before removing to wire rack to finish cooling.
Store in an airtight container.
This recipe is linked with Crazy Sweet Tuesday, It's Fall Y'all Link Party, Martha Mondays, Mop It Up Monday, Strut Your Stuff Saturday, Sweet Treats and Swanky Stuff, Thursday's Treasures, Totally Tasty Tuesday, Trick or Treat Tuesday, Tuesday Talent Show, Weekend Potluck, What's Shakin' Link Party.