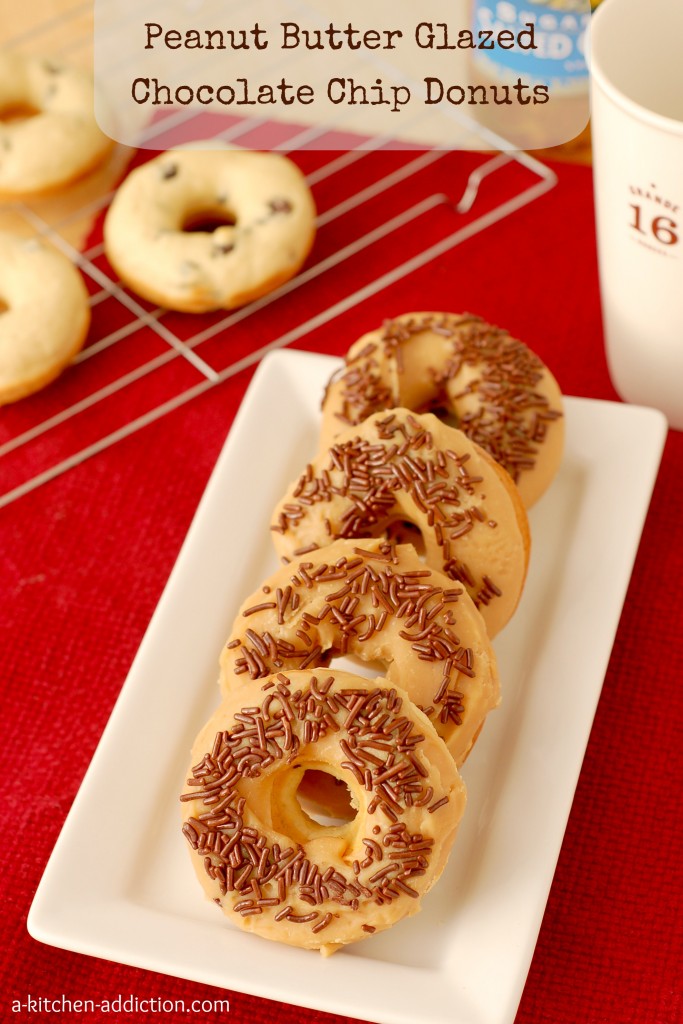 It's Friday! I've made peanut butter glazed chocolate chip donuts to celebrate! These aren't just any donuts. These are donuts where the glaze tastes like peanut butter fudge and the donut like a chocolate chip cookie! Since they're donuts, it's perfectly acceptable to eat them for breakfast, snack, or whenever! 😉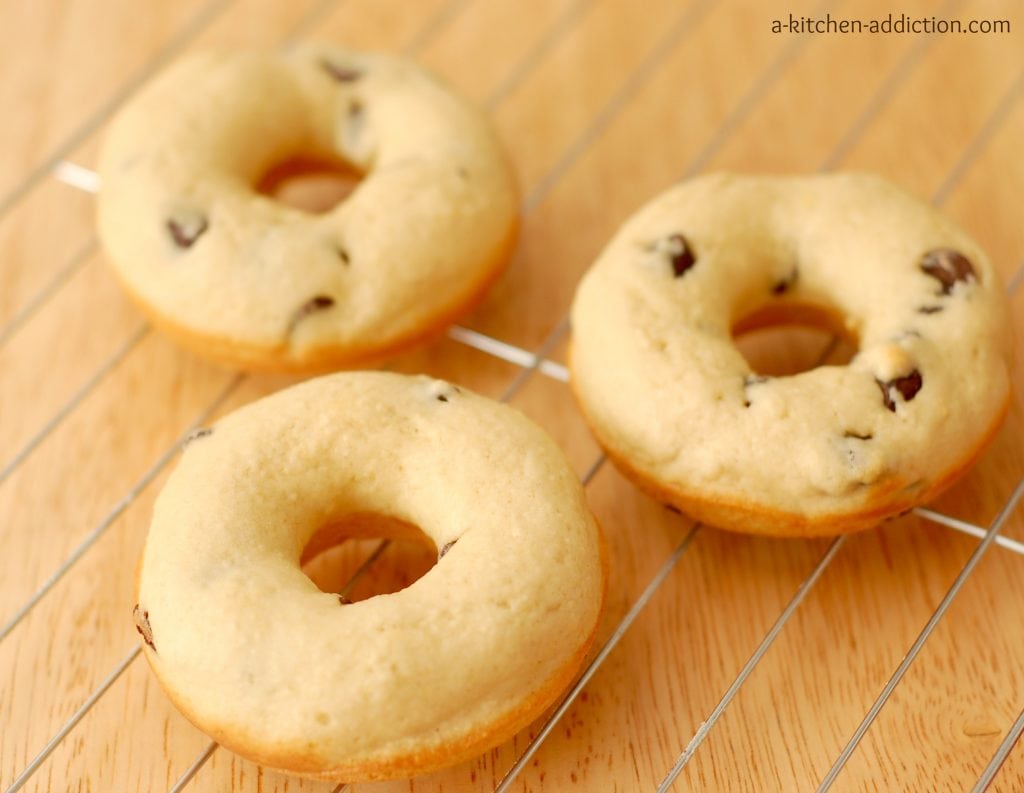 So, if you don't have any plans this weekend, or even if you do, you really need to try these. Actually, I take that back. If you don't have any plans this weekend, feel free to come over and rake leaves with us!
When my husband left for work this morning our steps were buried in leaves, and you couldn't see any green in our yard because the layer of leaves is so thick! The good news is that the strong winds yesterday finally blew the last of the leaves off of our huge trees, so this should be the last raking.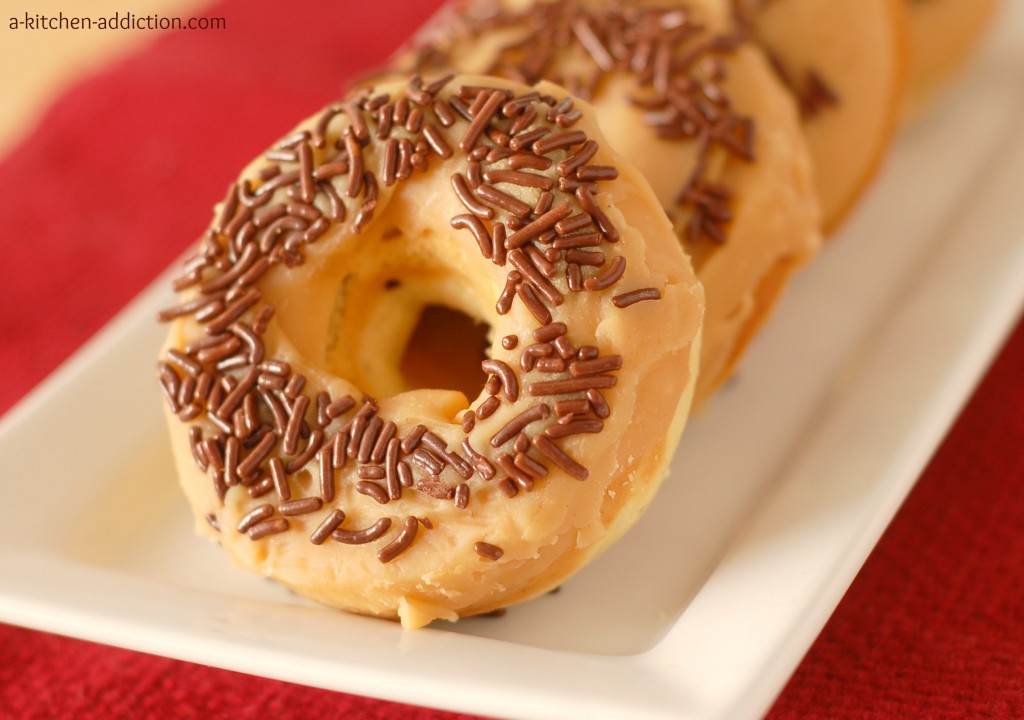 If you come, you can have donuts! 🙂 Have a great weekend!
Peanut Butter Glazed Chocolate Chip Donuts
Author:
Ingredients
For the Donuts
1 C white whole wheat flour
1/4 C brown sugar
1/2 tsp baking powder
1/4 tsp baking soda
1/4 tsp salt
1/4 C milk of your choice
1 1/2 tsp vanilla extract
1 egg
1/4 C mini chocolate chips
For the Glaze
1/4 C sugar
1 tbsp butter
3 tbsp milk, divided
1 C confectioner's sugar
2 tbsp creamy peanut butter
Instructions
Preheat oven to 350. Lightly spray donut pan with non-stick cooking spray.
In a medium bowl, whisk together flour, brown sugar, baking powder, baking soda, and salt. Stir in milk, vanilla, and egg until well-combined. Stir in chocolate chips.
Transfer batter to a pastry bag or gallon-sized bag with the tip snipped off. Fill donut cavities about 2/3 full.
Bake for 8-10 minutes or until donuts just start to turn light golden brown. Do not overbake.
Remove donuts to wire rack to cool.
To prepare glaze, melt together butter and sugar over medium heat. Bring to a boil, stirring constantly. Boil for 2 minutes. Add milk and boil for another 2 minutes. Be sure to continue stirring.
Turn heat to low and stir in confectioner's sugar and peanut butter until smooth.
Keep over low heat while glazing donuts to prevent glaze from hardening.
Allow glaze to cool before serving.
Store leftovers in an airtight container.
Notes
This recipe can easily be doubled.