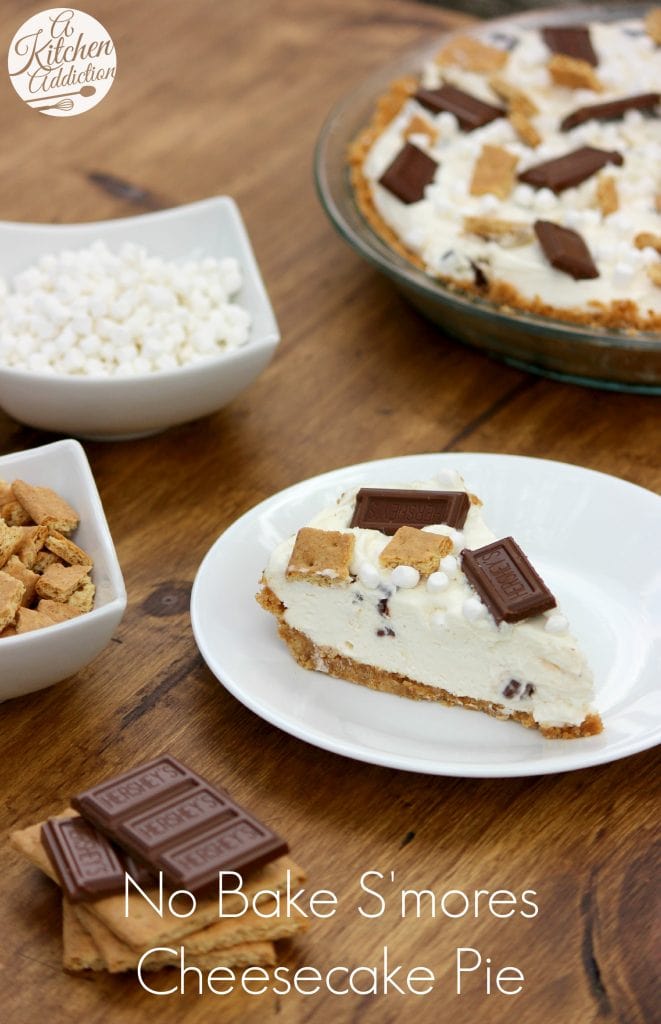 I know that I have already started fall baking around here, but I'm still clinging to some summer favorites! One of those summer favorites is s'mores. I love s'mores in all kinds of forms.
I even have a Pinterest board dedicated to just that chocolate, marshmallow, and graham cracker combination!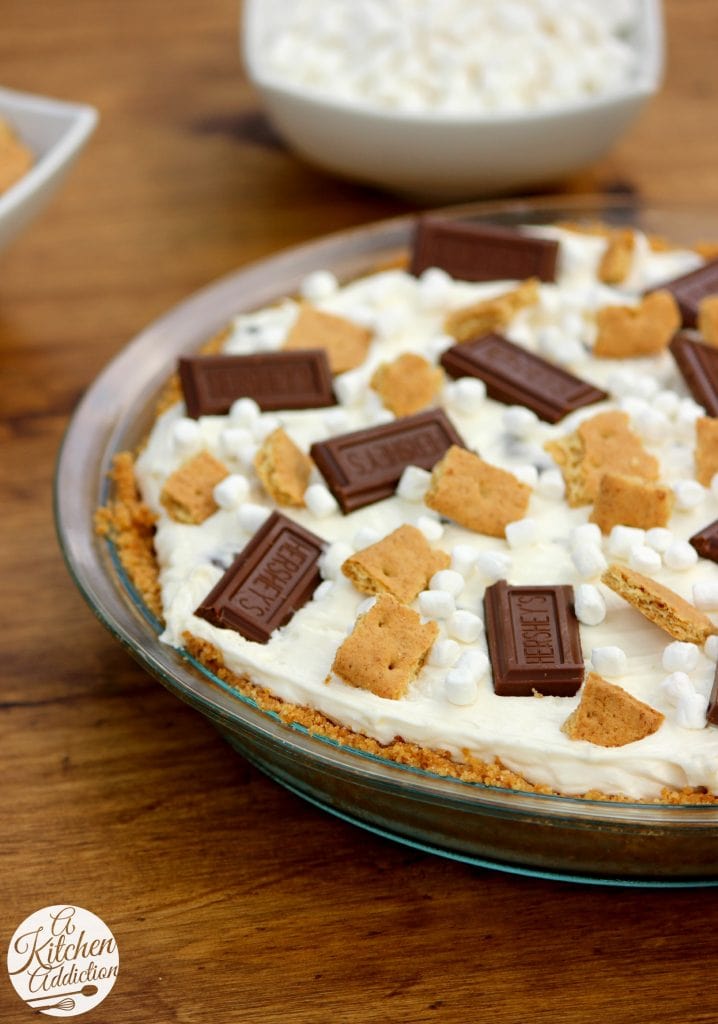 Since it's been too hot to want to make them standing over a fire, I decided we would enjoy an easy no-bake version this past week.
This s'mores cheesecake has marshmallow fluff mixed into the cream cheese mixture and lots of chocolate chips stirred in. It is then topped with fun marshmallow bits, Hershey's bars, and crushed graham crackers.
Allow it to chill in the refrigerator for a few hours, and it's ready to go.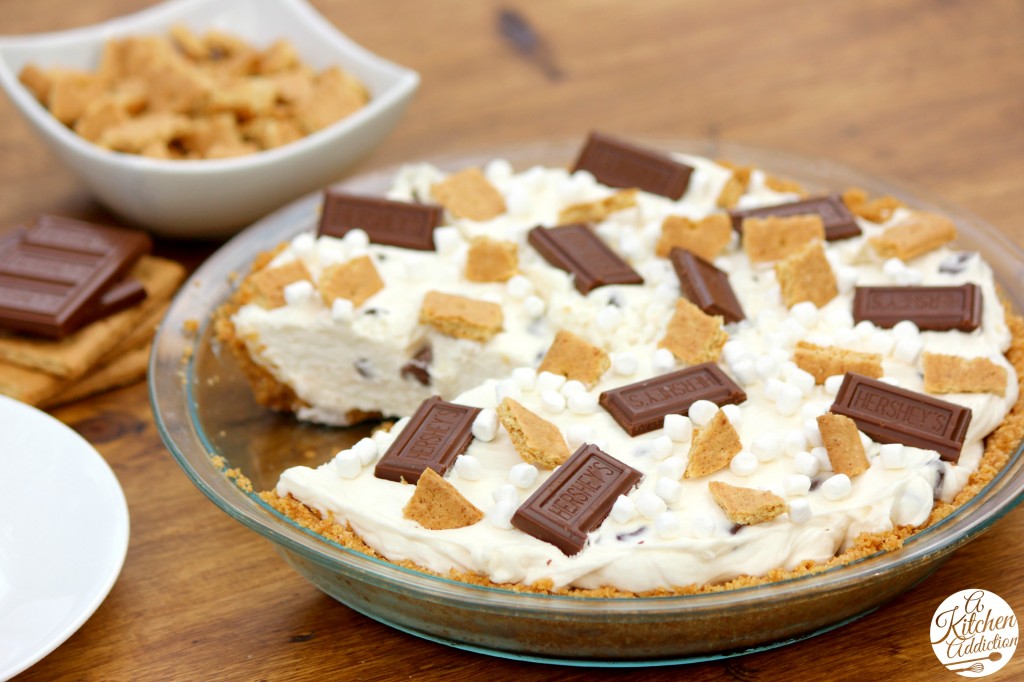 While I love my dark chocolate, I went with the traditional milk chocolate for this cheesecake. When it comes to s'mores, my favorites still have the classic milk chocolate.
Feel free to use your favorite store bought crust in place of this homemade one, and then you really don't have to do much work before enjoying this s'mores cheesecake!
No Bake S'mores Cheesecake Pie
Author:
Ingredients
For the Crust
1 1/2 C graham cracker crumbs
1/4 C sugar
1/8 tsp salt
6 tbsp butter, melted
For the Cheesecake
12 oz 1/3 of the fat cream cheese, softened
4 oz (or about half a container) marshmallow fluff
1/2 C confectioner's sugar
1 tsp vanilla extract
8 oz whipped topping
1/2 C chocolate chips
3 to 4 tbsp marshmallow bits
1 (1.55 oz) Hershey's candy bar, broken into pieces
1 sheet graham crackers, broken into pieces
Instructions
Preheat oven to 350. Lightly spray a 9 inch pie plate with non-stick cooking spray.
In a medium bowl, stir together graham cracker crumbs, sugar, and salt. Stir in melted butter until graham cracker mixture is coated.
Press into the bottom and sides of prepared pie plate. Bake for 8 minutes or until just starting to turn golden brown. Remove from oven and cool completely.
While crust is cooling, beat together cream cheese and marshmallow fluff until thoroughly combined. Add in confectioner's sugar and vanilla extract and beat until smooth. Gently fold in whipped topping. Stir in chocolate chips.
Pour cream cheese mixture into cooled pie crust. Refrigerate for 4 hours or overnight.
Right before serving, top with marshmallow bits, Hershey's pieces, and graham cracker pieces. Slice and serve.
Store leftovers in the refrigerator.