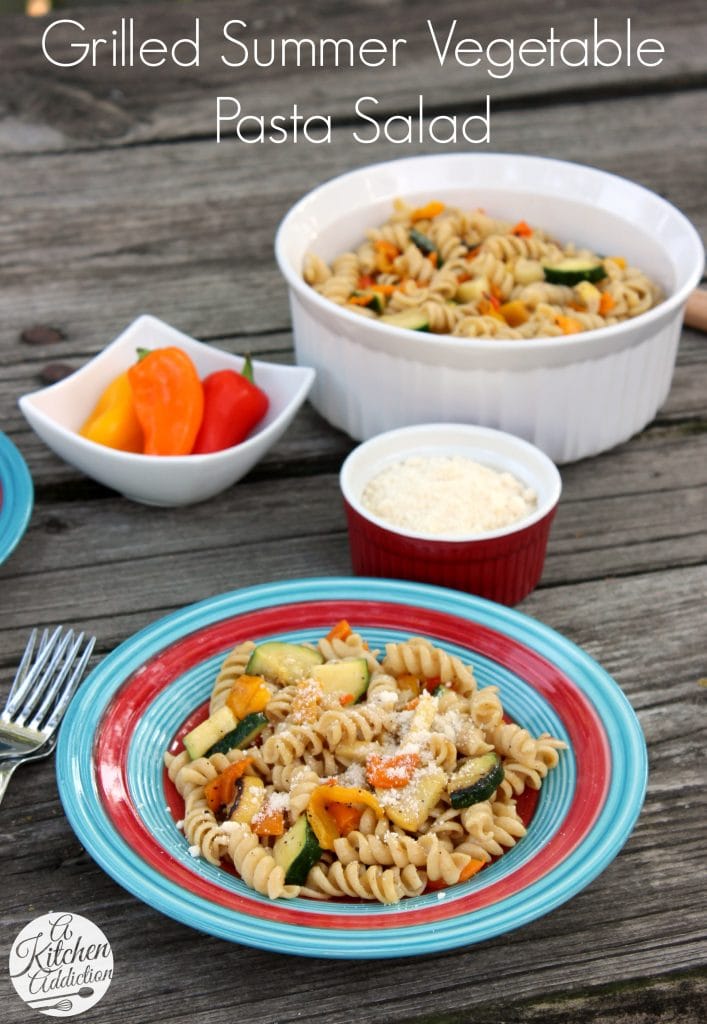 When it comes to dinners, I think we all would agree that easy and versatile are always good! In my quest for healthy meals that fit the description of easy and versatile, this salad has quickly become a favorite in the rotation. Because we do a lot of grilling, I like finding side dishes that can be made while the rest of dinner is grilling.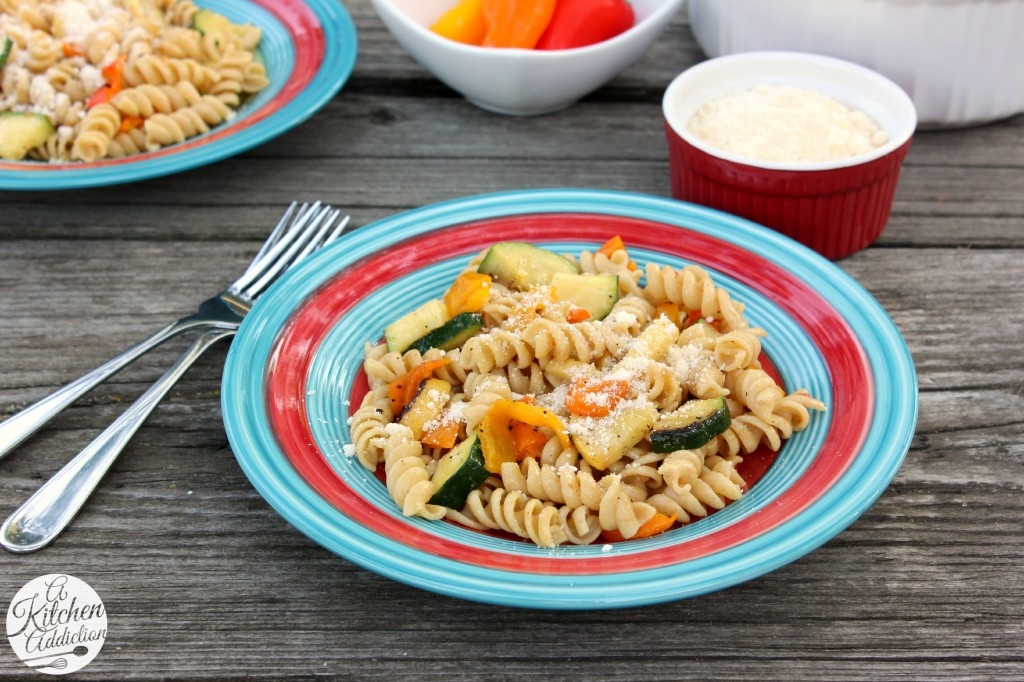 This grilled summer vegetable pasta salad is quick and easy to throw together while you're grilling your meat. The veggies just take minutes to cook and the pasta can be made ahead of time and stored in the refrigerator. Just toss the pasta with the dressing to keep it from sticking together. Stir in the vegetables when they're done and refrigerate until ready to serve with the rest of the meal.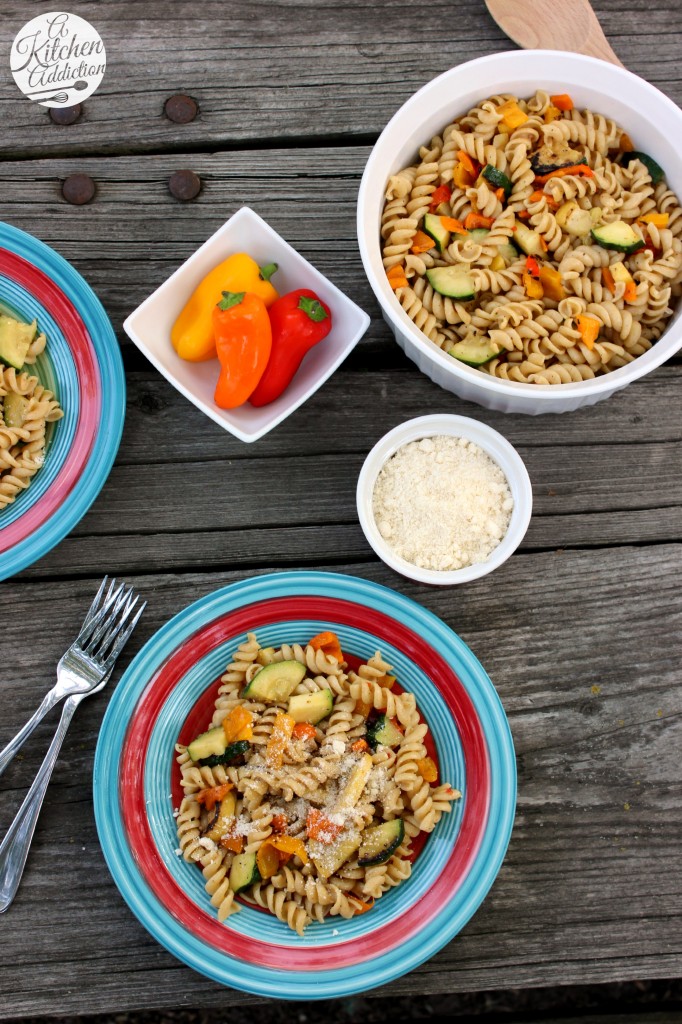 Feel free to use whatever peppers you have on hand if you don't have sweet peppers. Also, any kind of pasta will work. We have used spaghetti and penne before and both tasted great. If you don't feel like starting up your grill, you can roast the veggies in the oven or saute them on the skillet. Mix in some leftover shredded chicken and you have a meal ready in 10-15 minutes!
Grilled Summer Vegetable and Sweet Pepper Pasta Salad
Author:
Ingredients
6-7 oz. whole wheat/grain pasta, cooked and drained according to box
1/3 C Italian dressing of your choice
1/2 lb yellow summer squash, sliced and quartered
1/2 lb zucchini, sliced and quartered
2 tbsp olive oil
1/2 tsp garlic powder
1/2 tsp onion powder
1/4 tsp salt
1/4 tsp pepper
5-6 small sweet peppers
grated Parmesan cheese, for topping
Instructions
In a large bowl, toss cooked pasta with Italian dressing. Set aside.
Combine yellow squash and zucchini together in a bowl. Toss with olive oil, garlic powder, onion powder, salt, and pepper until well-coated.
Place vegetables into a grill basket. Place on grill over medium heat. Grill for 5-7 minutes or until vegetables just start to char. Give vegetables a stir halfway through cooking. Remove from heat and cool.
Place sweet peppers on grill over medium heat. Grill until peppers start to char on all sides, about 4 minutes. Remove from heat and allow to cool until able to handle. Peel and remove skins. If you want to keep more of the grill flavor, leave some of the skin on. Slice peppers into 1/2 to 1 inch pieces.
Add grilled vegetables and peppers to pasta and stir to combine. Place in the refrigerator and allow to cool for one hour to allow flavors to blend.
Right before serving, sprinkle with Parmesan cheese.