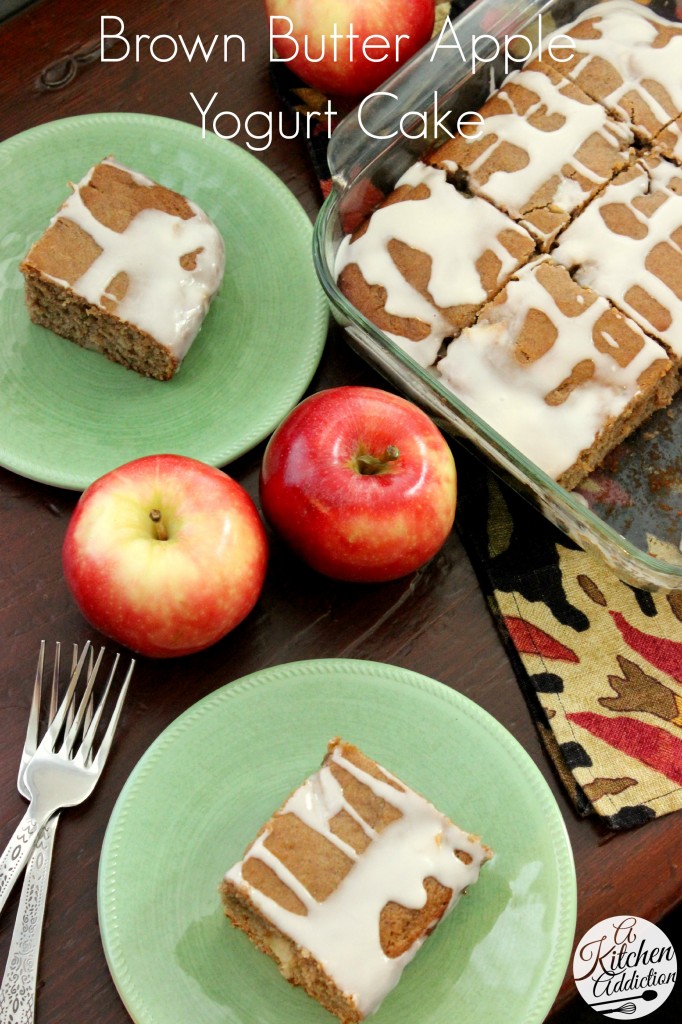 The last couple of days I have been slowly transitioning our house from summer to fall by bringing out fall candles, putting away some summer clothes, etc. With it still being in the 90's, it's hard to feel like fall is close. Still, I'm ready for fall scents and flavors. One of my absolute favorite smells of fall is that of apples and cinnamon baking. I love how cozy it makes the house feel (maybe that's just the result of using the oven in a small house on a 90 degree day!).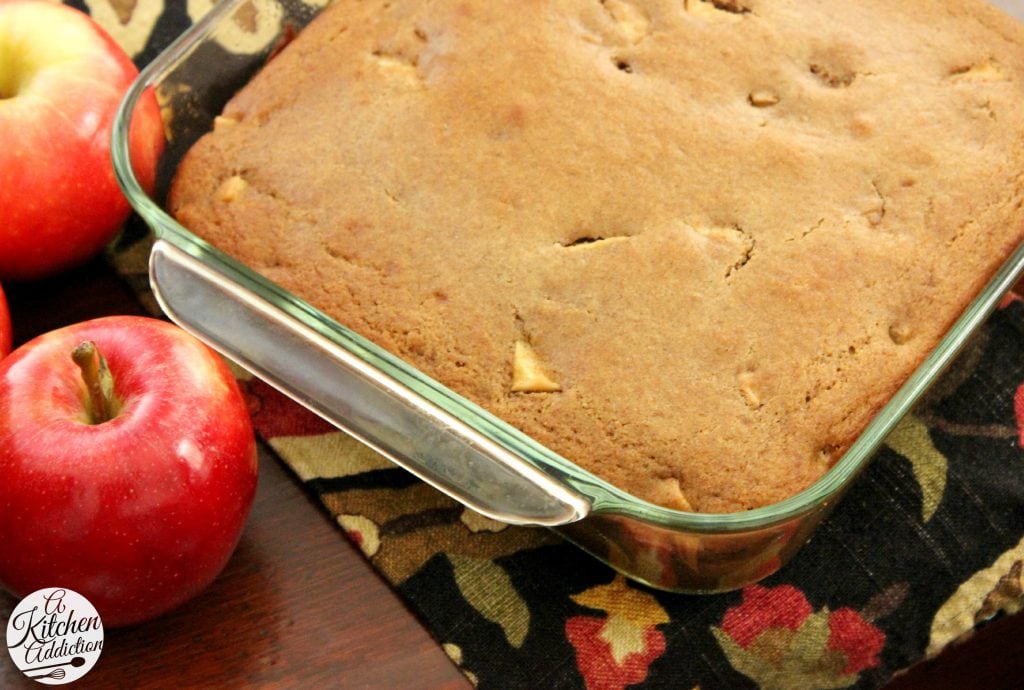 This glazed brown butter apple yogurt cake has just that scent. Combine it with the nuttiness of the brown butter and the hint of nutmeg and allspice, and you can almost pretend that it's cool outside and the leaves are changing color.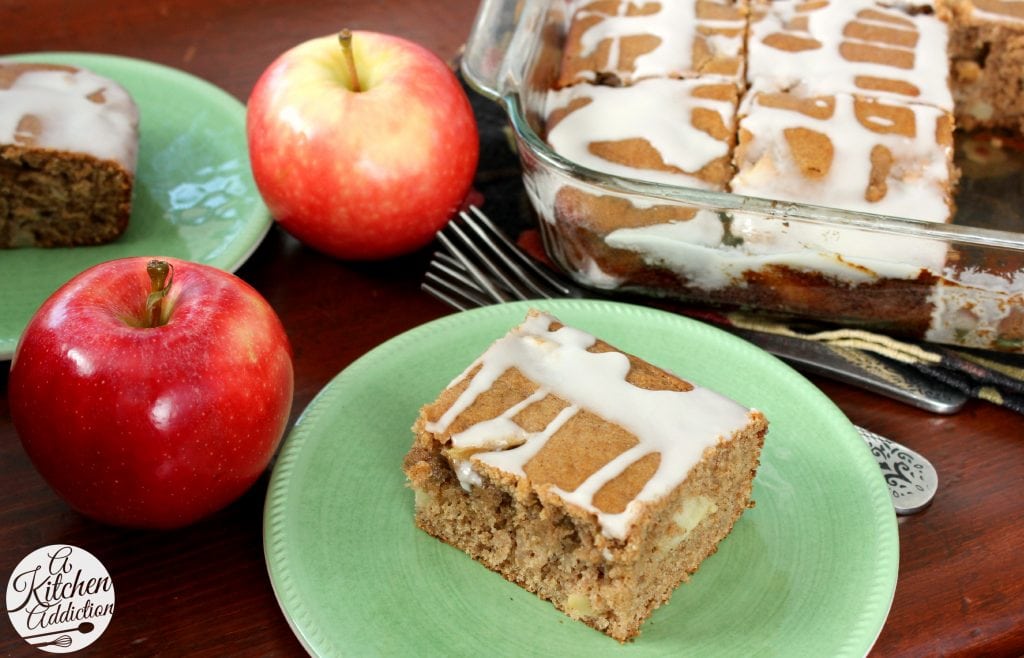 Honey is the main sweetener and yogurt keeps the cake tender without being loaded with fat. Feel free to leave off the glaze (or leave it on!) and enjoy a slice on a busy morning as you rush out the door! Pick your favorite firm, tart fall apple to use in the cake for maximum flavor and go make your home smell like fall.
Glazed Brown Butter Apple Yogurt Cake
Author:
Ingredients
For the Cake
1/3 C butter
1 C whole wheat flour
1/2 C white whole wheat flour or all-purpose flour
1 tsp baking powder
1 tsp baking soda
1/4 tsp salt
1 1/2 tsp cinnamon
1/2 tsp nutmeg
1/2 tsp allspice
1/8 tsp ginger
2 tbsp sugar
1/3 C honey
1 tsp vanilla extract
2/3 C plain yogurt
2 eggs, lightly beaten
1/4 C non-fat milk
1 C finely chopped apples
For the Glaze
3/4 C confectioner's sugar
1/2 tsp vanilla extract
1/2 – 1 tbsp water
Instructions
Preheat oven to 350. Lightly spray an 8×8 inch baking dish with non-stick cooking spray.
In a small saucepan, melt butter over medium heat stirring frequently to prevent scorching. Continue cooking until butter turns light golden brown. Set aside to cool.
In a medium bowl, whisk together flours, baking powder, baking soda, salt, cinnamon, nutmeg, allspice, and ginger.
In the bowl of a stand mixer or with a hand mixer, beat together sugar, honey, vanilla, yogurt, and eggs until creamy. Beat in cooled butter.
Slowly add dry ingredients to wet ingredients. Add milk. Beat on low until well-combined. Gently stir in chopped apples.
Spread batter into prepared baking dish. Bake for 20-30 minutes or until just turning light golden brown and toothpick inserted into the center comes out clean.
Remove dish to a wire rack for cake to cool.
While cake is cooling prepare glaze. Stir together confectioner's sugar, vanilla and 1/2 tablespoon water. Add in additional water up to another 1/2 tablespoon to reach desired consistency.