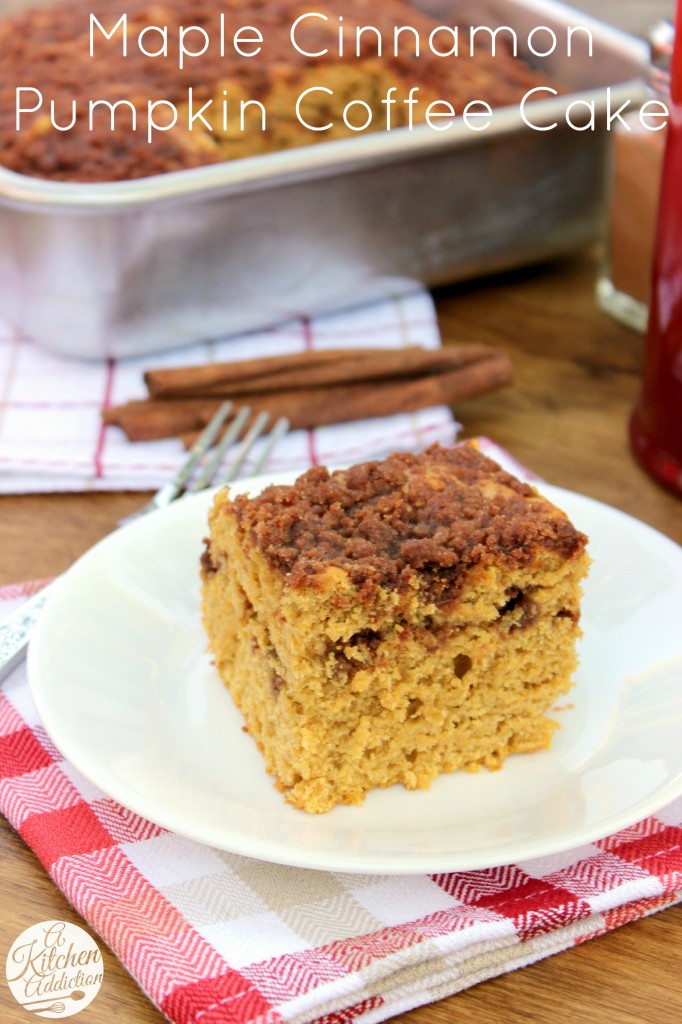 Is it weird that the thing I am most excited about for this weekend is the fact that the temperature will only get up in the 70's and the lows are going to be in the 50's? I can't wait.
We're running a race on Saturday morning (when it's supposed to be 52 at the start!), and then I plan on taking advantage of the cooler weather by baking up all kinds of fall foods.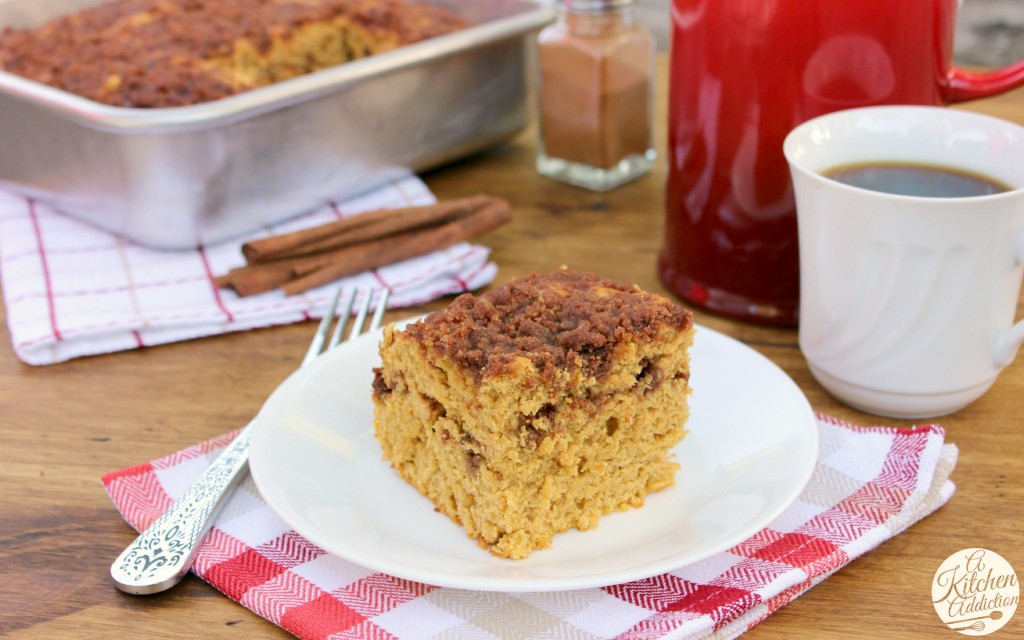 There are so many that I have wanted to try, but I haven't wanted to turn the oven on. So, this weekend I'll get to bake with the windows wide open and fresh, cool air moving through the house!
Of course, I'll be baking with pumpkin. At my house, if pumpkin is present, maple is usually close by. Maple and pumpkin is probably one of my favorite fall combinations.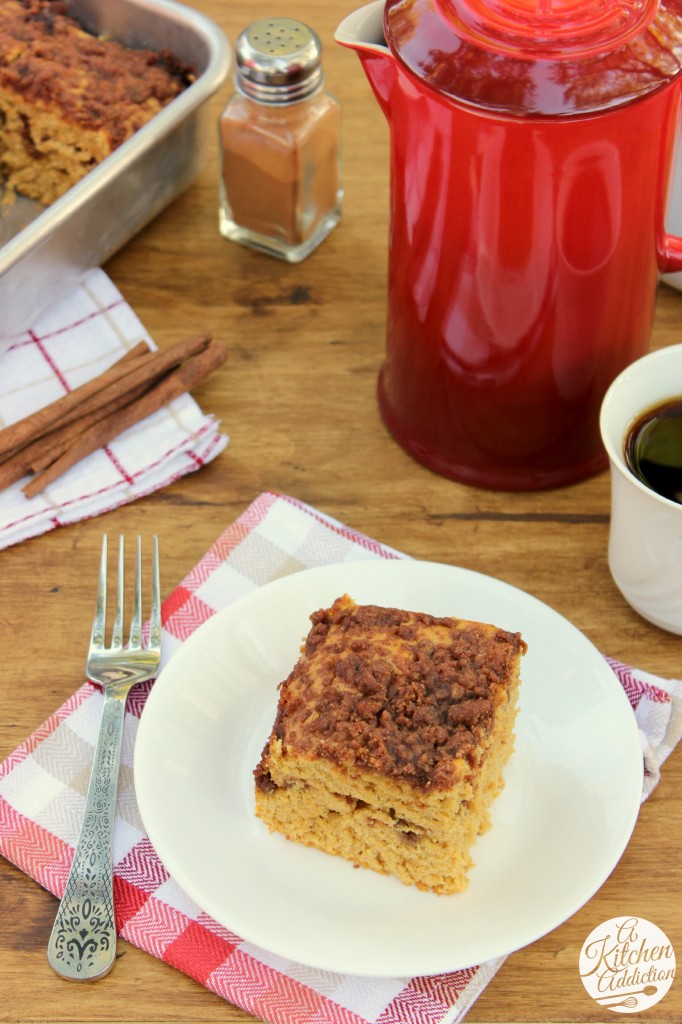 I love how those two flavors blend in this coffee cake. Cinnamon maple streusel is not only sprinkled on top but also in the middle. Maple syrup is also stirred into the batter to give it a little extra boost of flavor.
Now I need to make a pumpkin maple syrup for my coffee so I can really enjoy my favorite fall flavors while eating this pumpkin coffee cake!

Maple-Cinnamon Pumpkin Coffee Cake
Author:
A Kitchen Addiction
Ingredients
For the Cake
1½ C white whole wheat flour
1½ C all-purpose flour
2½ tsp baking powder
¼ tsp baking soda
½ tsp salt
1½ tsp cinnamon
¼ tsp nutmeg
¼ tsp cloves
½ C sugar or granulated sugar substitute
¼ C brown sugar
2 eggs
½ C pumpkin puree
3 tbsp butter, melted and cooled
¼ C non-fat plain yogurt
¼ C maple syrup
¾ C non-fat milk
For the Streusel Filling/Topping
½ C brown sugar
¼ C all-purpose flour
1 tbsp cinnamon
2 tbsp butter, melted
1 tbsp maple syrup
Instructions
Preheat oven to 350. Lightly spray a 9x9 baking dish with non-stick cooking spray.
In a large bowl, whisk together flours, baking powder, baking soda, salt, cinnamon, nutmeg, and cloves. Set aside.
With a hand or stand mixer, beat together sugars and eggs until creamy. Add in pumpkin, butter, and yogurt. Beat until well-combined. Mix in syrup and milk on low until combined.
Slowly add dry ingredients to wet ingredients. Mix in until just combined.
Spread half of batter into prepared baking dish.
Mix together streusel until mixture resembles coarse crumbs. Sprinkle half of streusel over batter. Top with remaining batter. Sprinkle remaining mixture over the top.
Bake for 30-35 minutes or until toothpick inserted in the center comes out clean.
Allow cake to cool for 15-20 minutes before cutting into pieces.
Store leftovers in an airtight container.