These soft, tender Pumpkin Snickerdoodle Scones are filled with pumpkin and warm pumpkin pie spices! A crackly, cinnamon sugar topping adds to the snickerdoodle flavor and gives the scones a little crunch!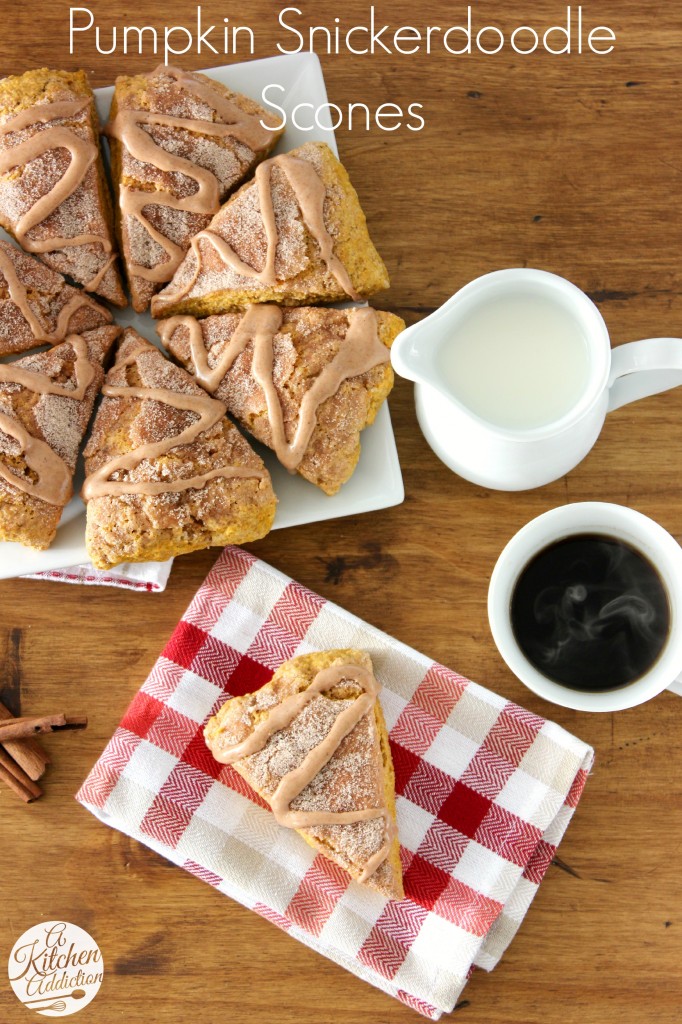 As I was editing this post and labeling it with the correct tags, I came to the realization that I like scones. In fact, I've shared a scone recipe with you every other month this year.
It doesn't matter if they have chocolate, oats, or fruit, I like them all! No surprise here. . .these new pumpkin snickerdoodle scones quickly became a favorite and will be showing up at our house again before fall ends.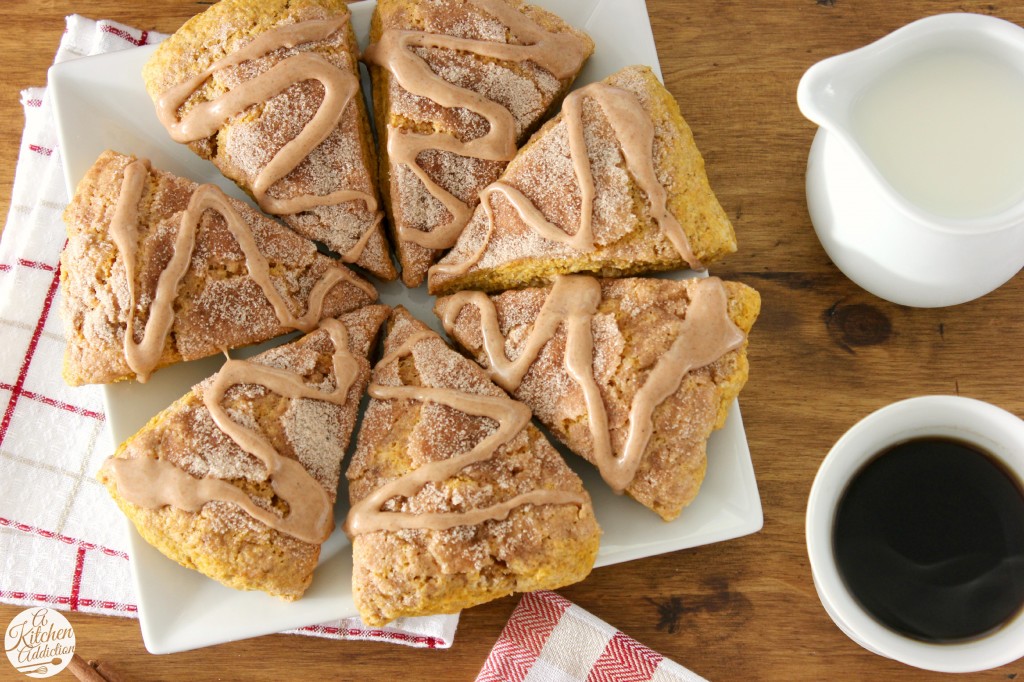 When I made snickerdoodle scones for the first time this summer, I knew that I wanted to make a pumpkin version in the fall. The flavor of a snickerdoodle is the perfect partner to pumpkin.
And pumpkin scones? Well, you had to know that I would want to find a way to put pumpkin into scones!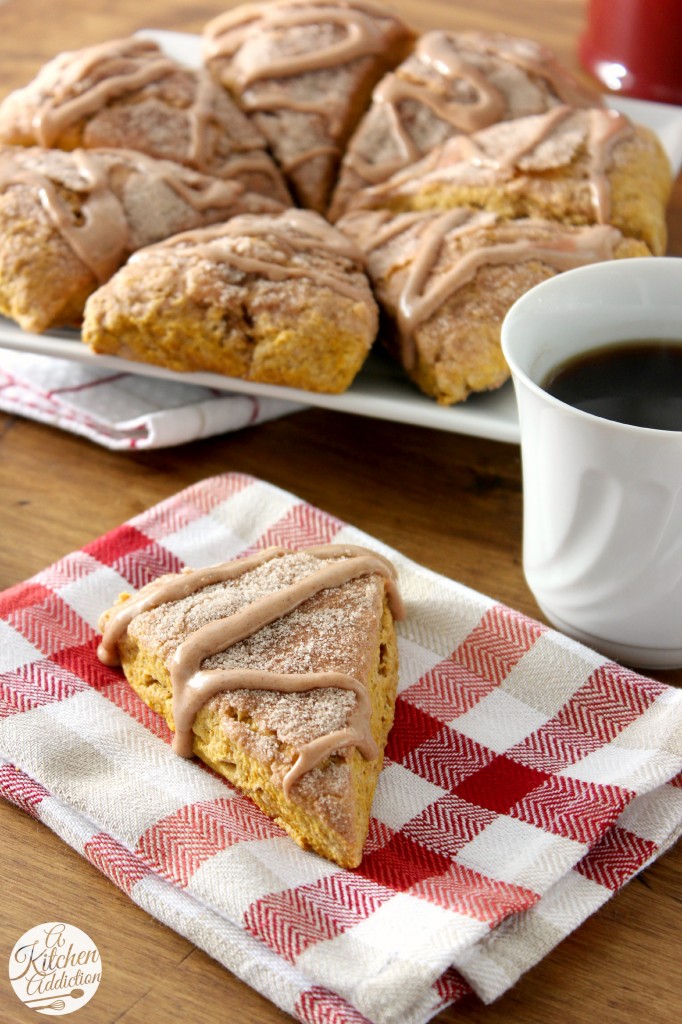 The soft, tender insides of the scones are filled with pumpkin and the warm spices of cinnamon and nutmeg. A crackly, cinnamon sugar topping adds to the snickerdoodle flavor and gives the scones a little crunch.
Cinnamon glaze is drizzled over the top to round out the spices and sweetness making them a perfect fall breakfast to help you get out of bed in the morning!
Pumpkin Snickerdoodle Scones
Yield: 8 scones

Prep Time: 15 minutes

Bake Time: 18 minutes

Total Time: 33 minutes
Ingredients
For the Scones
1 C white whole wheat flour
1 C all-purpose flour
1/3 C sugar
1 tsp baking powder
1/2 tsp baking soda
1/4 tsp cream of tartar
1/2 tsp salt
2 tsp cinnamon
1/2 tsp nutmeg
1/2 C unsalted butter, cold and cut into pieces
1/2 C pumpkin puree
1 egg
1 tbsp milk
For the Cinnamon Sugar Topping
1 tbsp water
2 tbsp sugar
1/4 tsp cinnamon
For the Glaze
1/2 C confectioner's sugar
1/2 tsp cinnamon
1/4 tsp nutmeg
3-4 tsp milk
Instructions
Preheat oven to 350. Line a baking sheet with a baking mat or parchment paper.
In a large bowl, whisk together flours, sugar, baking powder, baking soda, cream of tartar, salt, cinnamon, and nutmeg.
Cut in butter with a pastry blender or two forks until mixture resembles coarse crumbs.
Stir together pumpkin, egg, and milk. Add to dry mixture and stir until just combined.
Turn dough out onto floured surface. Knead dough five to six times or until dough comes together.
Shape into an 8 inch circle. Brush top of dough with water. Stir together sugar and cinnamon for topping and sprinkle over the top. Cut dough into 8 pieces and place on prepared baking sheet.
Bake for 15-18 minutes or until golden brown. Transfer to wire rack to cool.
Stir together ingredients for glaze (start with 3 tsp milk and add another tsp if you want a thinner glaze) and drizzle over cooled scones. Serve. Scones best eaten same day.
Recommended Products
As an Amazon Associate and member of other affiliate programs, I earn from qualifying purchases.