This easy Sourdough English Muffin Bread recipe has the classic crusty outside and soft, chewy inside that you expect from your favorite sourdough english muffins! However, instead of having to shape a bunch of muffins, all you have to do is spread the dough in the pan and you're done!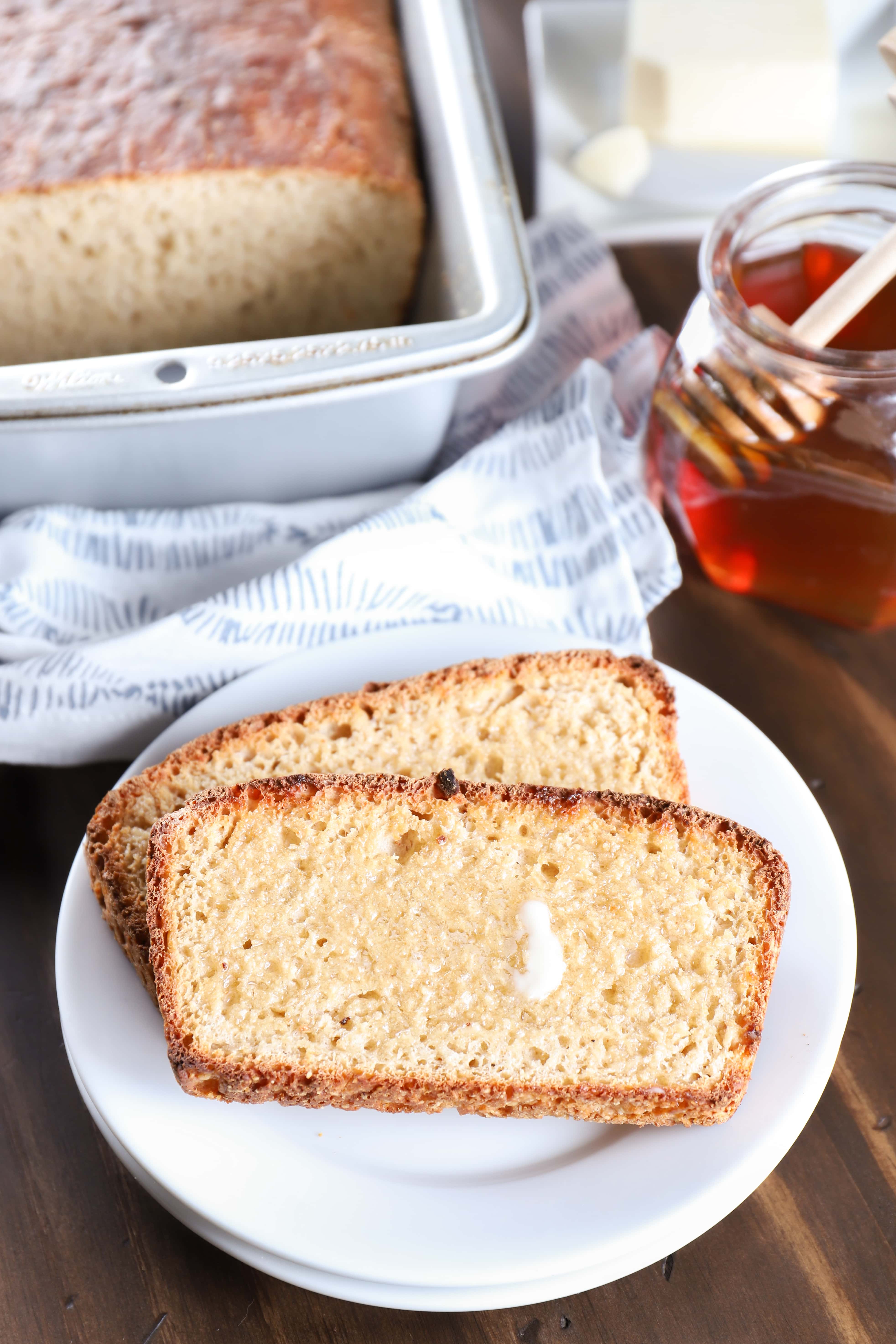 This post is sponsored by Red Star Yeast. As always, all opinions are my own!
Last week I had the opportunity to travel to Chicago to be a part of Red Star Yeast's launch of their new Platinum Instant Sourdough Yeast. You may have seen in my Instagram stories some of the fun that we had. I've been a fan of Red Star Yeast's Platinum Instant Yeast for years, so I was looking forward to seeing this new product in action.
The day was filled with a Pizza Masterclass taught by Chef Leo at North American Pizza and Culinary Center and a tour of the La Fournette kitchens. (I highly recommend you stop by that bakery the next time you're in Chicago! If you are located in the IL, WI, or MN, they make the macarons for Whole Foods. You have try them!)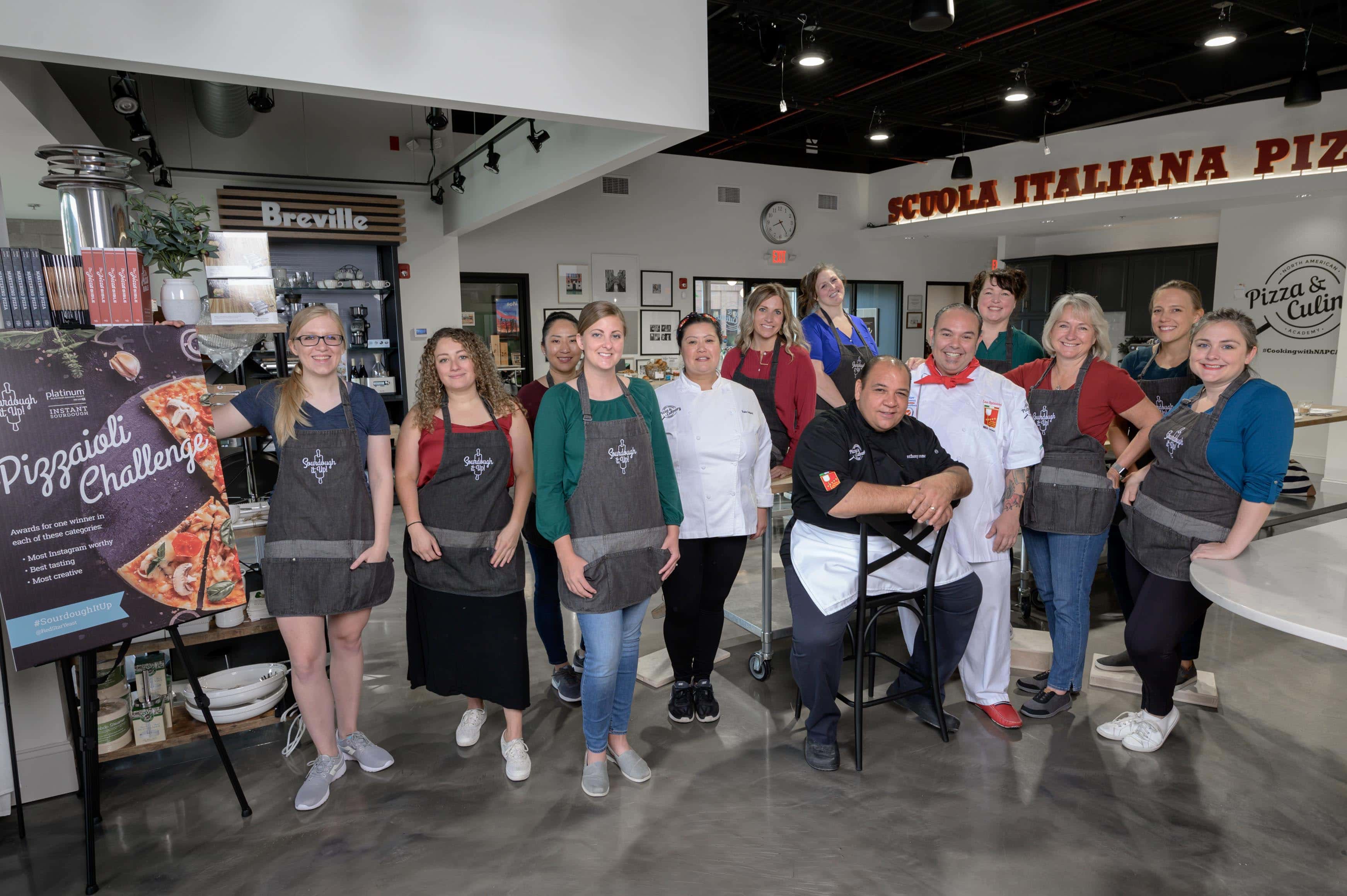 From learning how to make (and toss!) the perfect pizza crust to tips and tricks to making a good pastry, we learned all different ways that sourdough makes our food delicious! Though I don't think many of us needed any persuading. . .
We also got to see just how easy Platinum Instant Sourdough Yeast is to use. Just substitute one packet of Platinum Instant Sour Dough with a .25 ounce packet of dry yeast. (Be sure to scroll down to learn about how to enter to win one (1) of five (5) $500 baking prize packages in Red Star Yeast's Sourdough It Up! sweepstakes!)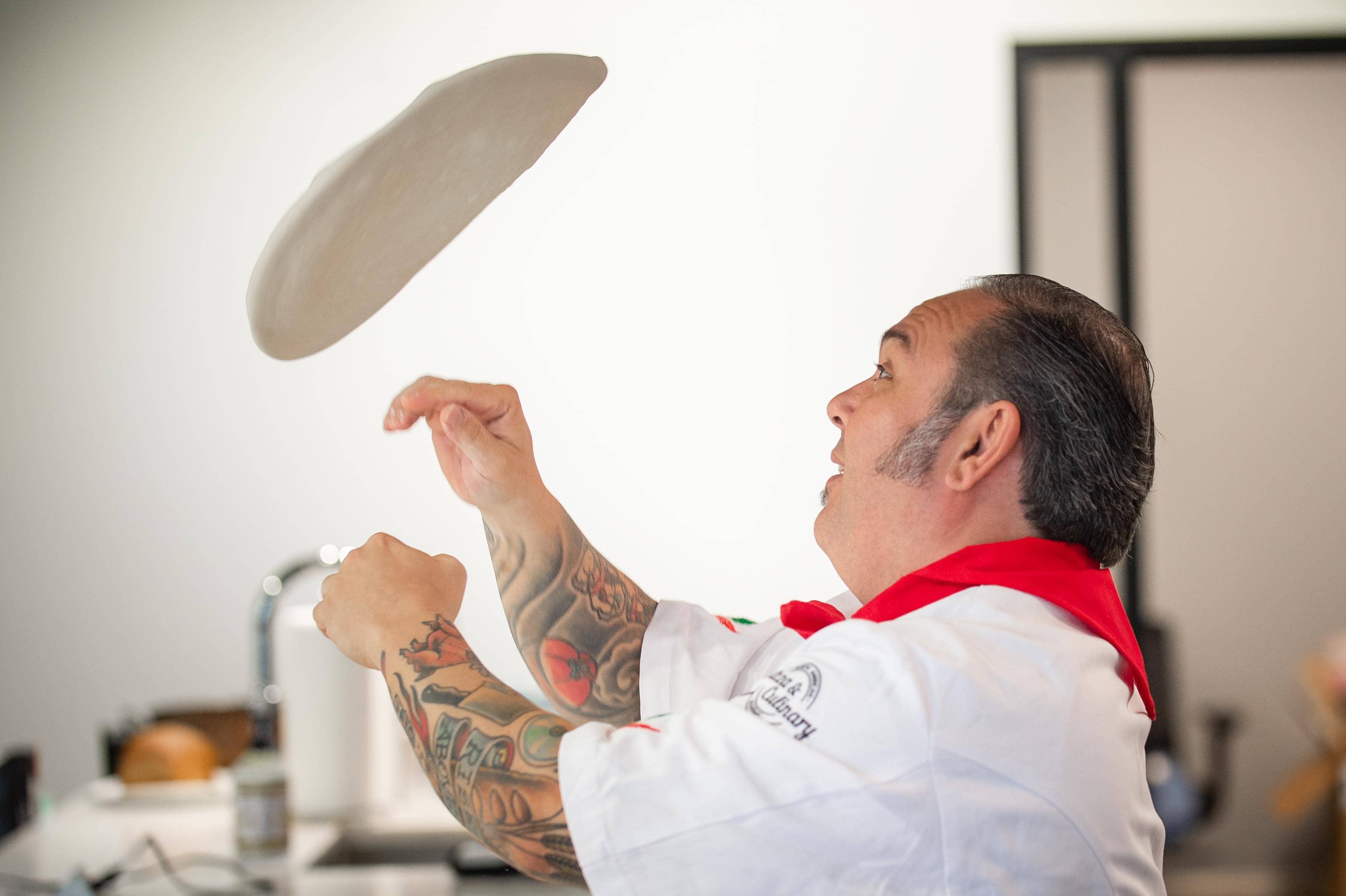 The Platinum Instant Sourdough Yeast adds real sourdough culture that gives an authentic sourdough flavor to any yeast recipe without having to take care of a finicky starter! (This is not intended for use in a recipe that uses a traditional starter.)
I've never really had the patience to take care of a sourdough starter. Having to constantly take care of it isn't really on the top of my list of fun things to do. So, when I heard about this product and saw it (and tasted it!) in action, I couldn't wait to give it a try myself.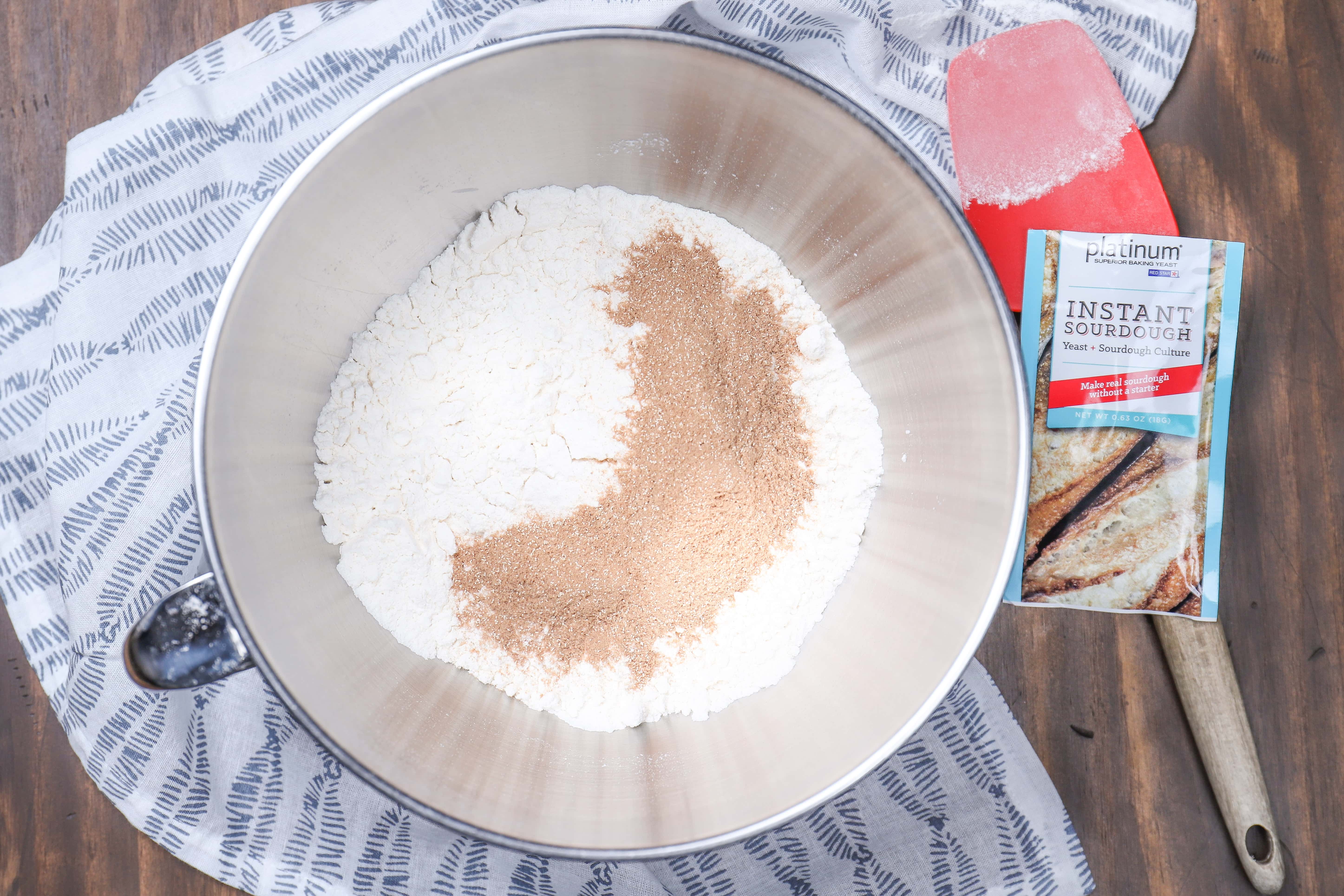 When I got back home, I knew right away what I wanted to try first with the new yeast. Sourdough English Muffin Bread. It's super easy to make, and it would be a quick way to tell if the classic sourdough flavor that you expect from sourdough english muffins would shine through.
I took this Blueberry English Muffin Bread recipe that uses Platinum Instant Yeast and modified it to make a simple english muffin bread.
Since we love eating sourdough bread with good butter and honey, I used honey as the sweetener to up that sweet flavor we enjoy.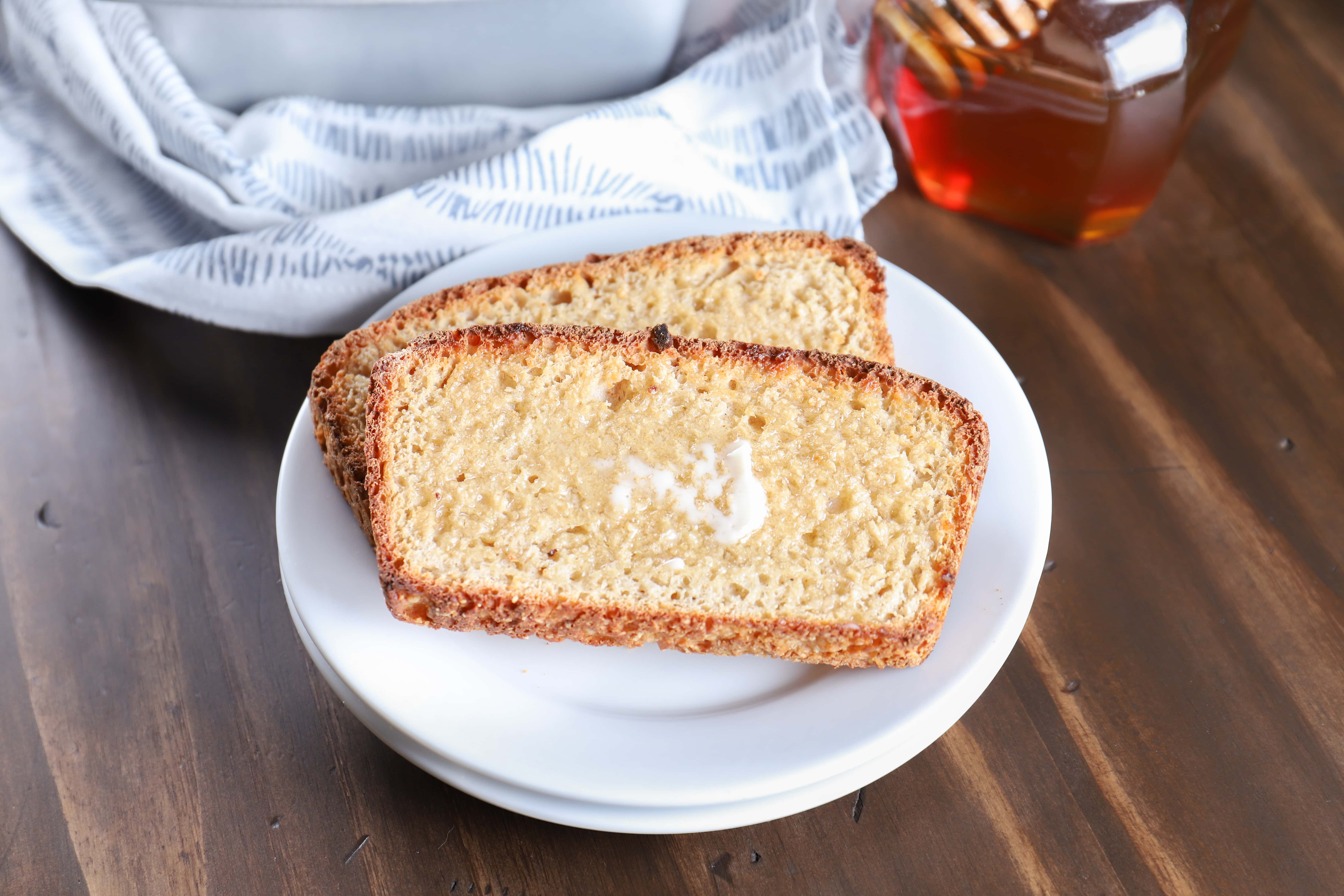 The result? An easy yeast bread with a crusty outside and soft, chewy inside. The flavor? A lightly sweet authentic sourdough. It really is real sourdough made simple.
After taking his first bite, my husband asked if we would need to make 3-4 more loaves "just to make sure" we got the recipe right. I call that a win!
Red Star Yeast just announced the Sourdough It Up! sweepstakes in conjunction with launching its new Platinum Instant Sourdough Yeast. All you have to do is "Sourdough Up!" and yeast recipes and enter for a chance to win one (1) of five (5) $500 baking prize packages!
Sour Dough It Up! Sweepstakes Details
Use Platinum Instant Sourdough from Red Star to "sourdough up" your favorite yeast recipe
Take a photo of your final baked product that includes a packet of Platinum Instant Sourdough Yeast (Don't forget to include the packet of yeast in your photo!)
Share your photo on Instagram using the hashtag #SourdoughItUp and tag @RedStarYeast in the picture
The photo must be shared on a public Instagram account
Entry dates: September 16 – October 31, 2019
Maximum of five (5) entries per person. Each entry must be a unique photo meeting the above requirements.
Sweepstakes open to US residents only.
Visit Red Star Yeast to learn more!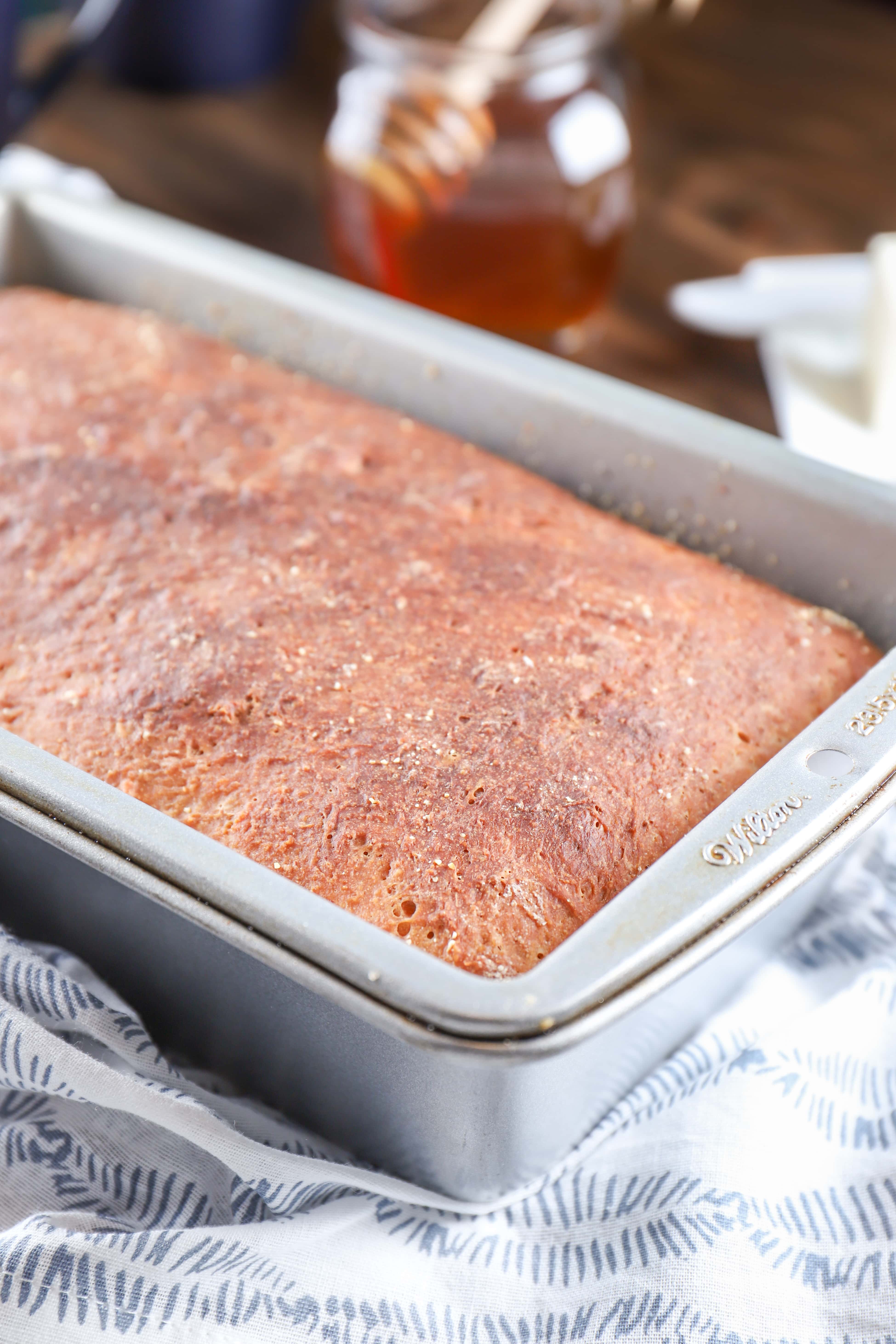 Tips for Making Sourdough English Muffin Bread
This dough is soft and sticky to touch, so don't be surprised if you need to use a spatula to scrape the dough off the bottom of the mixing bowl.
When you spread the dough in the pan, don't worry if it springs back from the corners a bit. When the dough rises and bakes, it will fill in.
The temperature of your house can really affect how long it takes for the dough to rise. If your house is cool, it will take longer. But don't worry, it's worth the wait!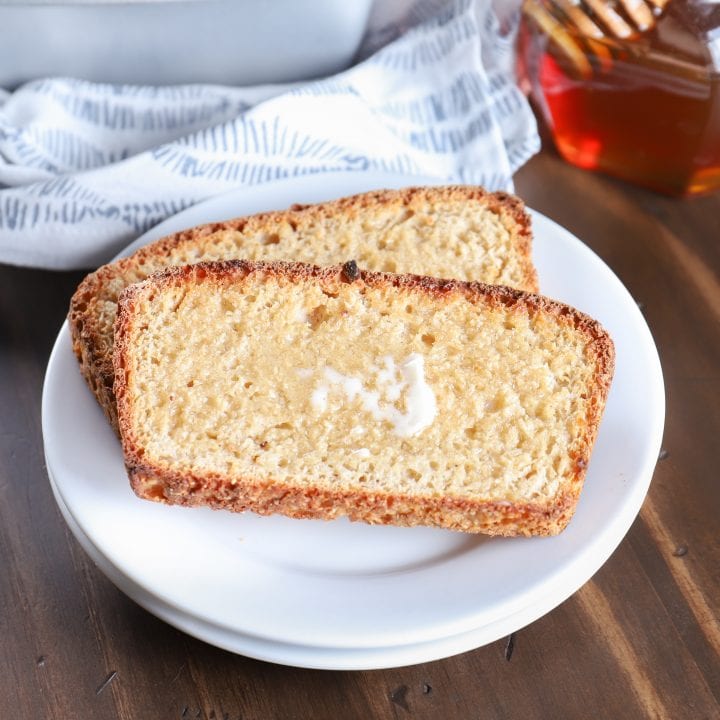 Sourdough English Muffins Bread
Ingredients
2 1/2 Cups bread flour
1 1/2 teaspoons salt
1/4 teaspoon baking soda
1 packet Red Star Platinum Instant Sourdough Yeast
1 Cup milk warmed to 120-130 degrees Fahrenheit
6 Tablespoons honey
Instructions
Lightly spray a 9x5 inch loaf pan with non-stick cooking spray. Sprinkle and coat bottom and sides of loaf pan with cornmeal.
In the bowl of a stand mixer, combine flour, salt, baking soda, and Red Star Platinum Instant Sourdough Yeast.
With mixer on low, slowly add in warmed milk and honey. Increase speed to medium, and beat until dough forms and pulls away from sides of bowl. Dough will be soft and sticky.
Gently spread dough into prepared loaf pan. Cover with a clean towel and allow to rise in a warm, draft-free spot for an hour, or until doubled in size. (If your house is cold, this could take up to 1½-2 hours. The cooler your house, the longer it will take.)
Preheat oven to 400. Bake for 25 minutes or until golden brown and internal temperature reaches 195-200 degrees F. Allow bread to cool in pan for 10 minutes before removing to a wire rack to cool completely.
Notes
The easiest way to tell if this bread is done is to take the internal temperature. Once it reaches 195-200 degrees Fahrenheit, it's done.
Recommended Products
As an Amazon Associate and member of other affiliate programs, I earn from qualifying purchases.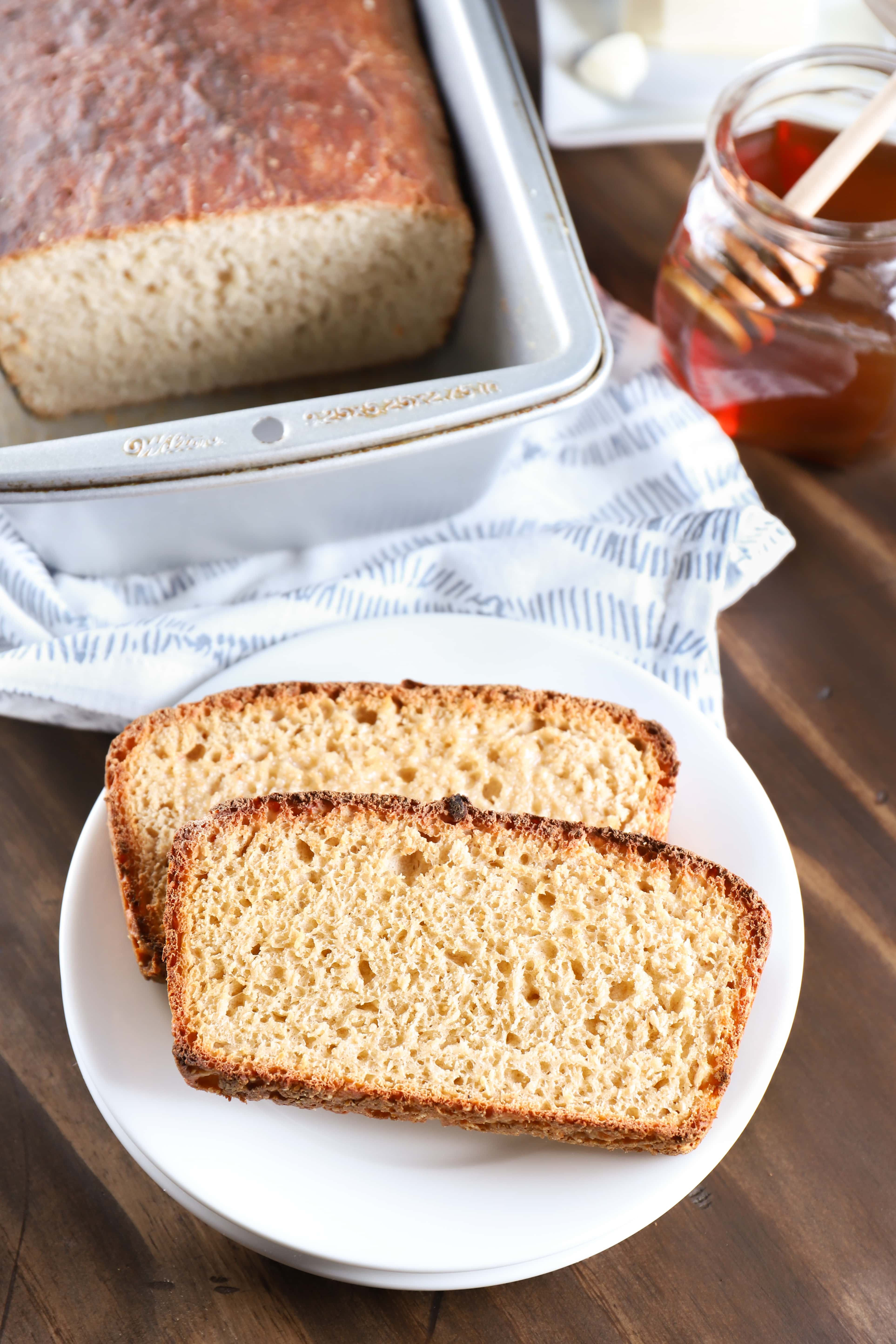 Recipes for Using Platinum Instant Sourdough Yeast in Place of Traditional Instant Yeast