This Classic Pumpkin Bread is filled with an entire can of pumpkin and lots of pumpkin pie spices! Instead of oil, yogurt and pumpkin are used and give this bread a lighter texture while keeping it tender! A perfect fall snack, breakfast, or dessert!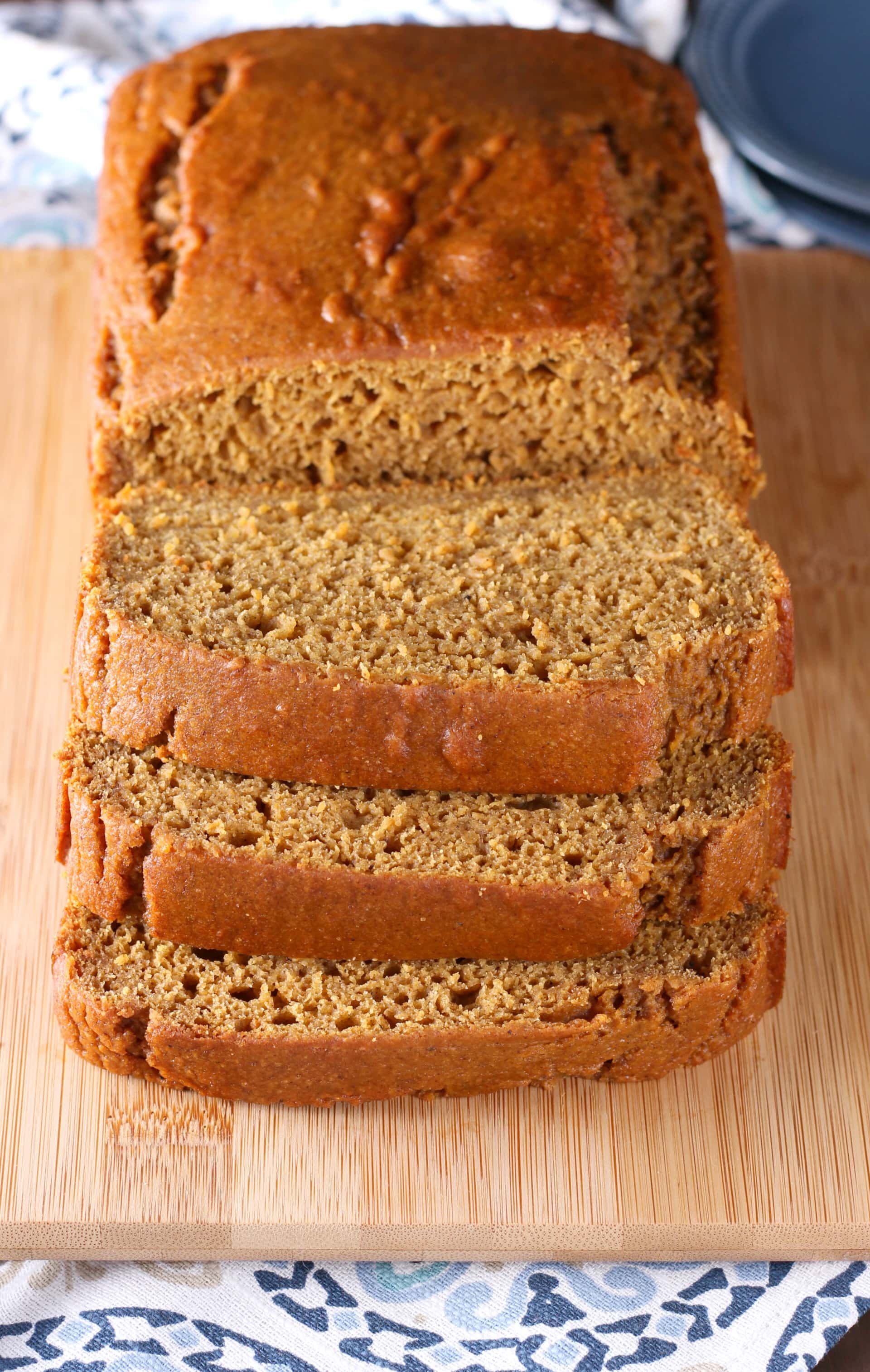 Sometimes simple, classic recipes are best. I noticed that we have yet to share a classic pumpkin bread recipe on the blog. I was excited to open my first can of pumpkin of the season and wanted to make a plain loaf of pumpkin bread. But when I went to search for it, I realized it hadn't made it to the blog.
We have a maple pumpkin bread and a pumpkin bread with a salted caramel drizzled pumpkin buttercream (so good!), lots of pumpkin muffins, but no plain pumpkin bread. So this is a classic recipe. No nuts, seeds, streusel, or frosting. Just pumpkin (a whole can!) and pumpkin pie spices.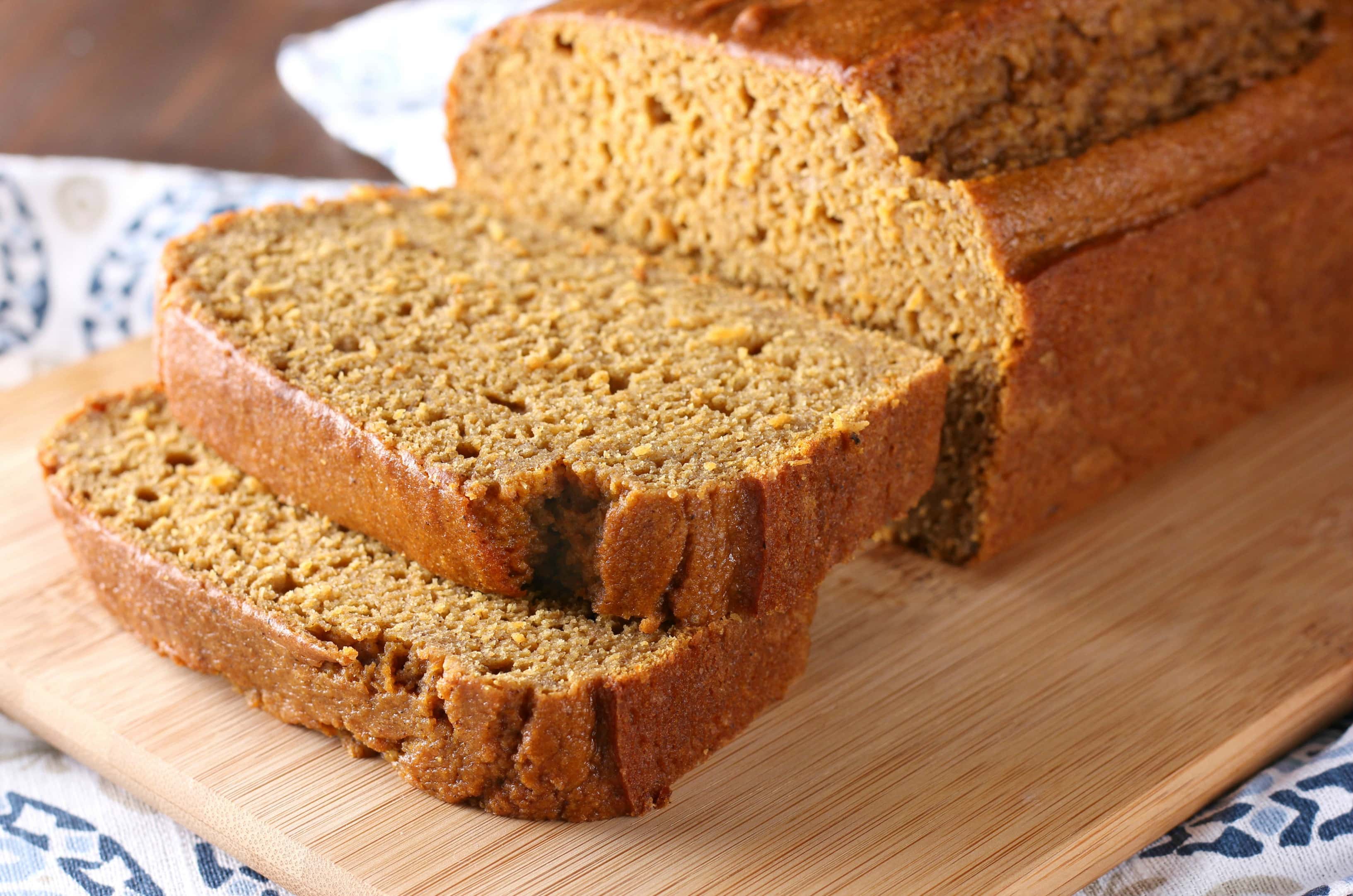 This isn't your typical heavy, somewhat oily bread that you get from a coffee shop. Can you tell what I don't like about that kind of pumpkin bread? In fact, there isn't any oil in this bread. Just yogurt and lots of pumpkin. The result is a bread that is lighter in texture while still being tender and moist.
The flour is a combination of all-purpose and white whole wheat. I've made it with all white whole wheat flour a couple of times and feel like the texture is different enough that it's better with a blend. But if you want all white whole wheat, go for it!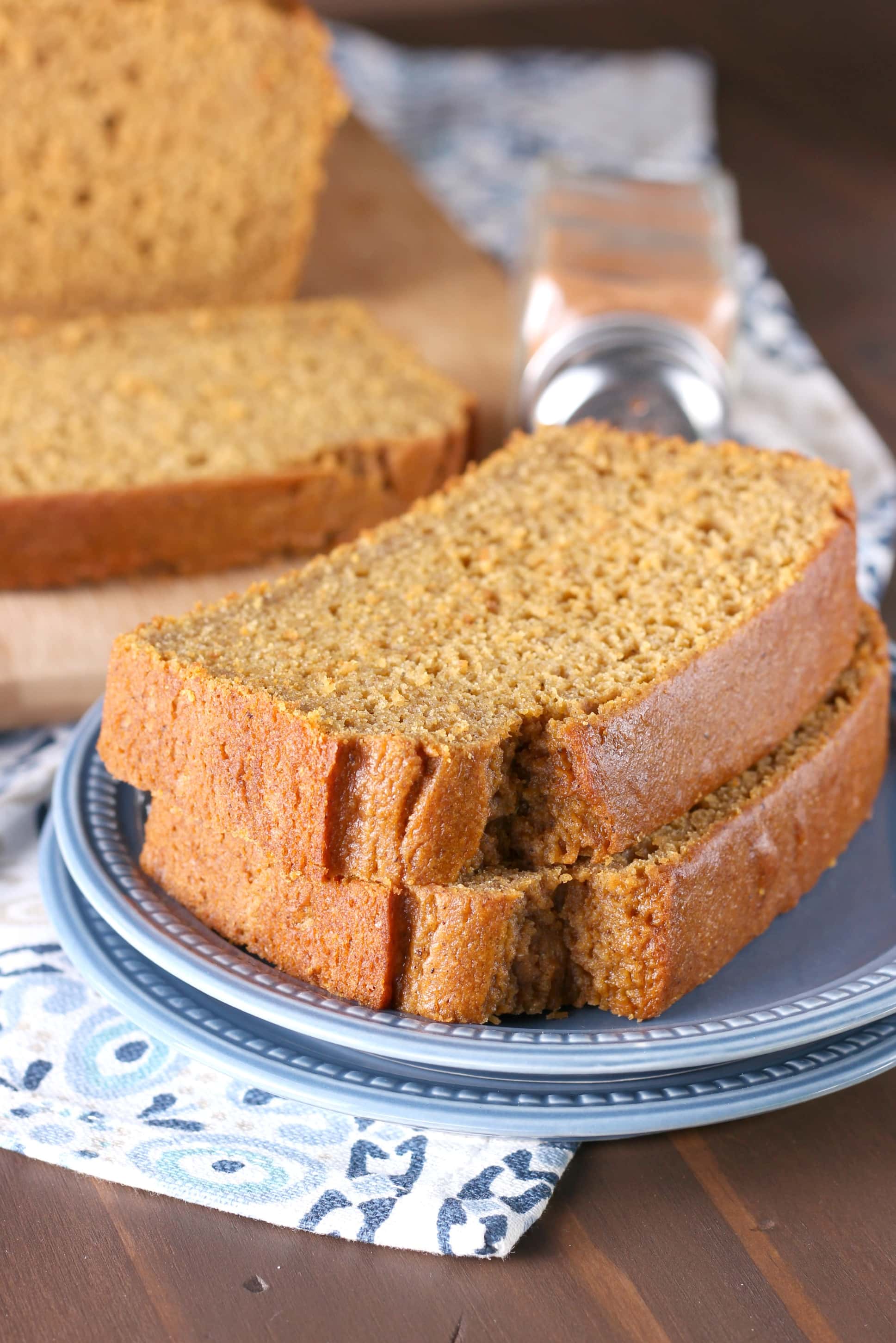 The result is a light, tender bread that is easy to make and is the perfect solution to when you just want a slice of good pumpkin bread without all the extras!
Since it's on the healthier side, I highly recommend having a slice or two for breakfast! Especially for the weekend with your morning cup of coffee!

Classic Pumpkin Bread
Author:
A Kitchen Addiction
Ingredients
1 C all-purpose flour
¾ C white whole wheat flour
1 tsp baking powder
1 tsp baking soda
½ tsp salt
2 tsp cinnamon
½ tsp nutmeg
½ tsp allspice
¼ tsp ginger
⅛ tsp cloves
2 eggs
⅔ C brown sugar
¼ C sugar
½ C plain or vanilla yogurt
1 tsp vanilla extract
1 (15 oz) can pumpkin puree (not pumpkin pie filling)
Instructions
Preheat oven to 350. Spray a 9x5 inch loaf pan with non-stick cooking spray.
In a small bowl, whisk together flours, baking powder, baking soda, salt, cinnamon, nutmeg, allspice, ginger and cloves. Set aside.
In the bowl of a stand mixer, or in a large bowl with an electric mixer, beat together eggs and sugars until creamy. Add in yogurt and vanilla extract and beat until well-combined. Beat in pumpkin puree until just combined, scraping down sides of bowl as necessary.
Add in dry ingredients and beat until just combined. Pour batter into prepared loaf pan.
Bake for 50-55 minutes or until toothpick inserted in the center comes out clean.
Remove from oven and allow bread to cool in pan for 10 minutes before removing to a wire rack to cool completely.