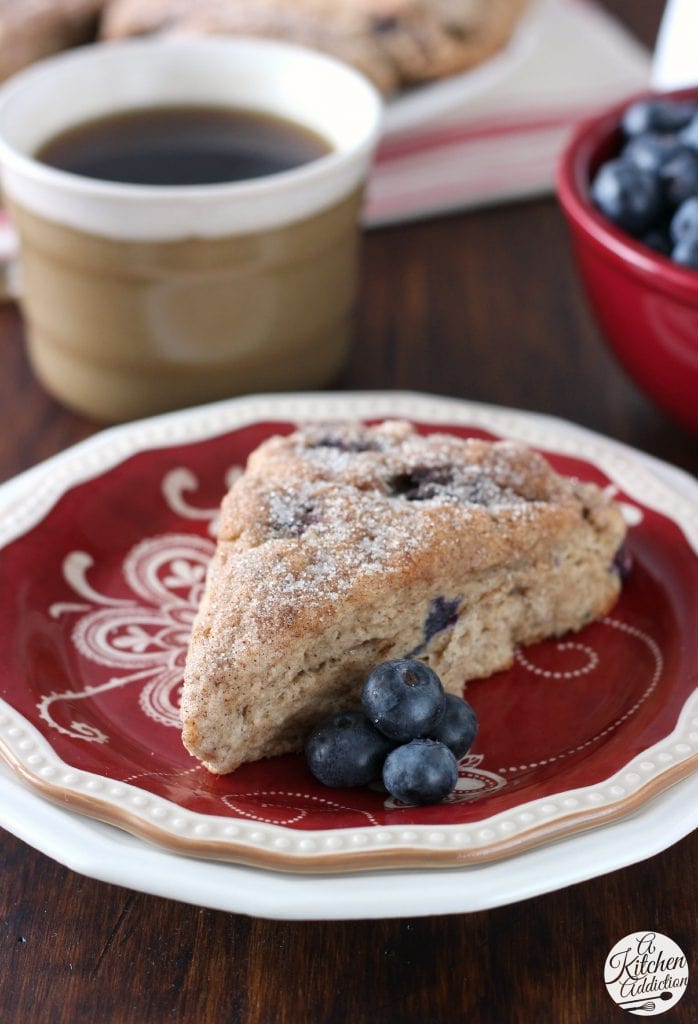 It seems like every summer I get stuck on one fruit for all of my recipes. This summer is no different. Blueberries are it! They've been so good around here that I keep coming up with new recipes that I want to try before they are no longer abundant (and cheap!).
Since my list is always longer than what I can get to, I have to prioritize, and these blueberry snickerdoodle scones were at the top!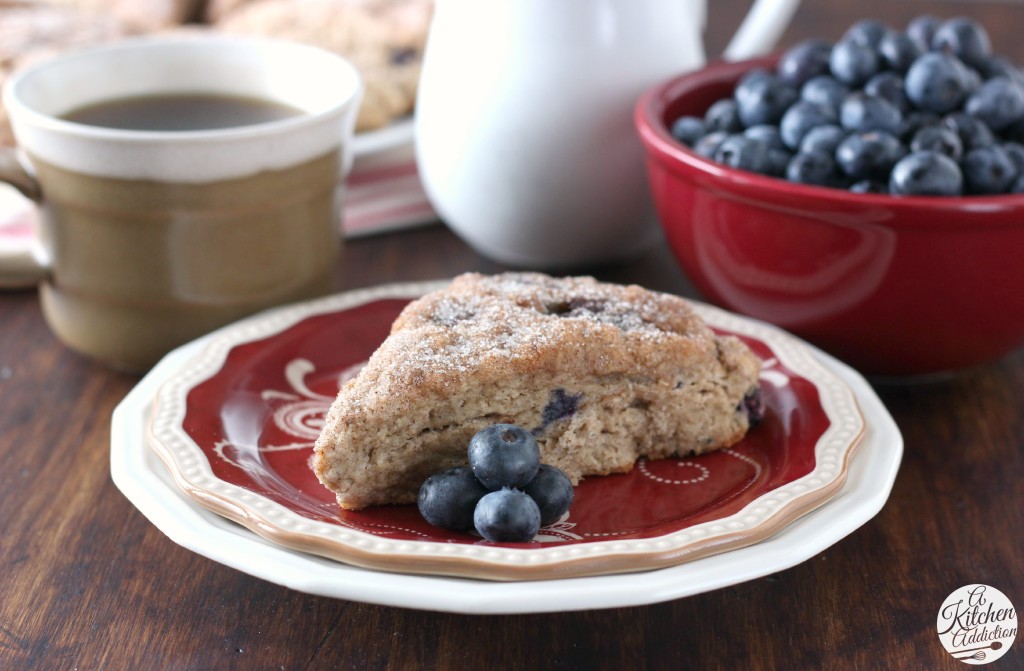 I'm so glad that I took the time to make them. They may just be our new favorite summer scone. It's no secret that I like the snickerdoodle flavor, and it pairs so well with summer berries.
The insides of these scones are tender and bursting with cinnamon, nutmeg, and sweet blueberries! Of course, there's cream of tartar to give it that classic snickerdoodle cookie tang.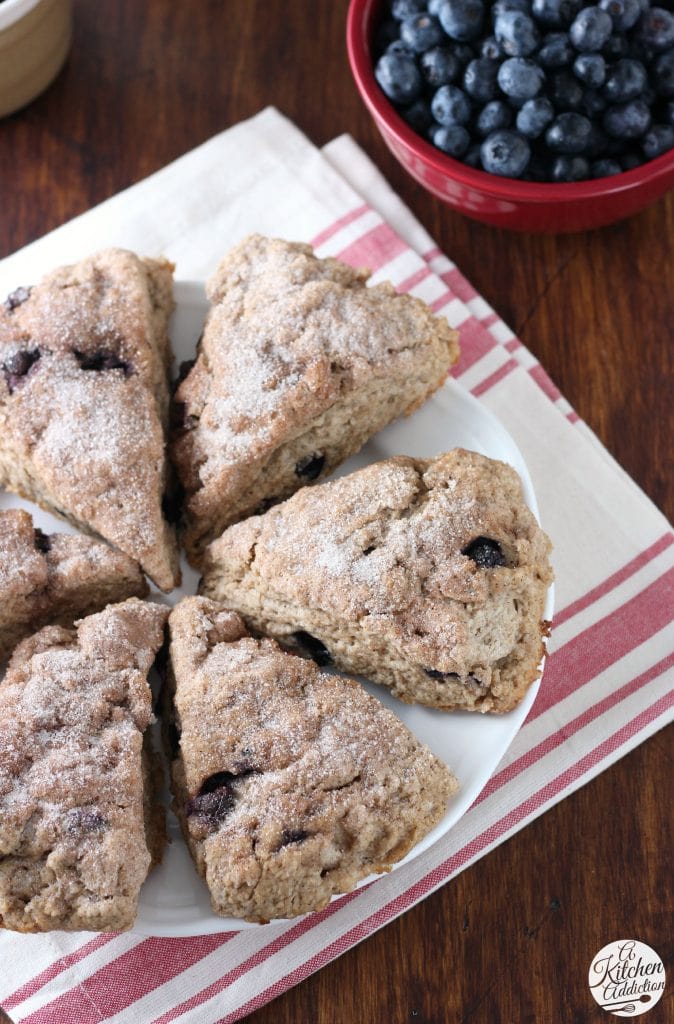 The crackly top of cinnamon sugar gives these scones more of the snickerdoodle flavor and look. So, if you like the idea of having a cookie for breakfast, these blueberry snickerdoodle scones are for you!
All you need is your favorite cup of coffee or tea (and a bowl of fresh blueberries!), and you have the makings of a great start to the day!
Blueberry Snickerdoodle Scones
Author:
Ingredients
For the Scones
1 C all-purpose flour
1 C white whole wheat flour
1/3 C sugar
1 tsp baking powder
1/2 tsp baking soda
1/4 tsp cream of tartar
1/2 tsp salt
2 tsp cinnamon
1/2 tsp nutmeg
1/2 C unsalted butter, cold and cut into pieces
1/2 C plain yogurt
1 egg
1/2 C blueberries
For the Cinnamon Sugar Topping
2 tbsp sugar
1/4 tsp cinnamon
Instructions
Preheat oven to 350. Line a baking sheet with parchment paper or a baking mat.
In a large bowl, whisk together flours, sugar, baking powder, baking soda, cream of tartar, salt, cinnamon, and nutmeg.
Cut in butter until mixture resembles coarse crumbs.
Stir together yogurt and egg. Add to dry mixture and stir until just combined. Gently stir in blueberries.
Turn dough out onto floured surface and gently knead 5-6 times or until dough comes together.
Shape into an 8-inch circle.
Stir together sugar and cinnamon. Sprinkle over the top. Cut into 8 pieces and place on prepared baking sheet.
Bake for 15-18 minutes or until golden brown. Transfer to a wire rack to cool.