These Snickerdoodle Scones are tender and filled with the warm spices of cinnamon and nutmeg! The crackly topping of cinnamon sugar adds more of the classic snickerdoodle flavor!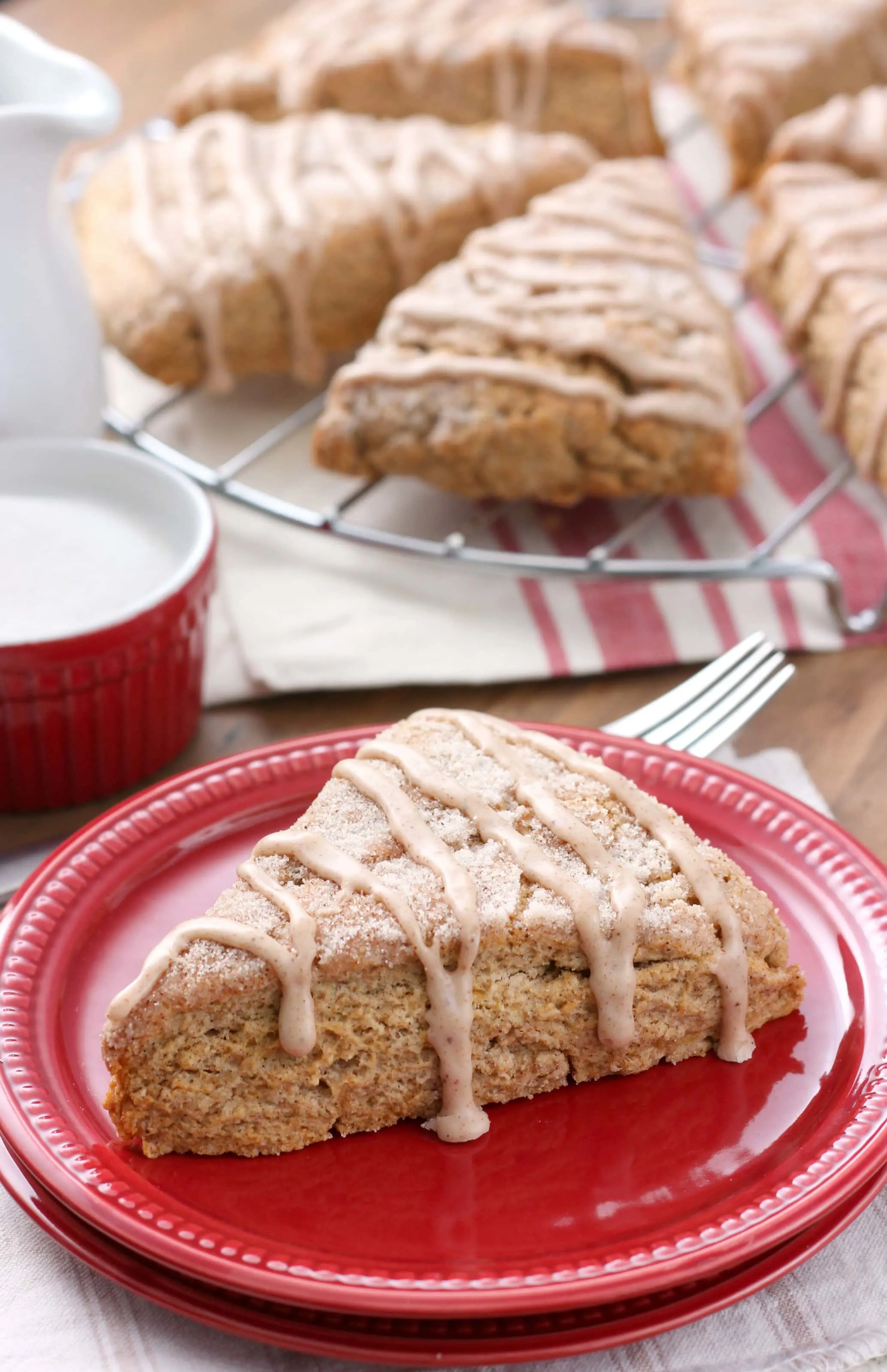 *Recipe and text from 06/07/13. Images updated 03/16/17.
I've mentioned before that breakfasts around here during the week aren't very elaborate. We usually need something that is either quick to prepare or easy to take on the go.
So, when I want to make mornings a little more special than a bowl of yogurt and granola, I usually turn to scones.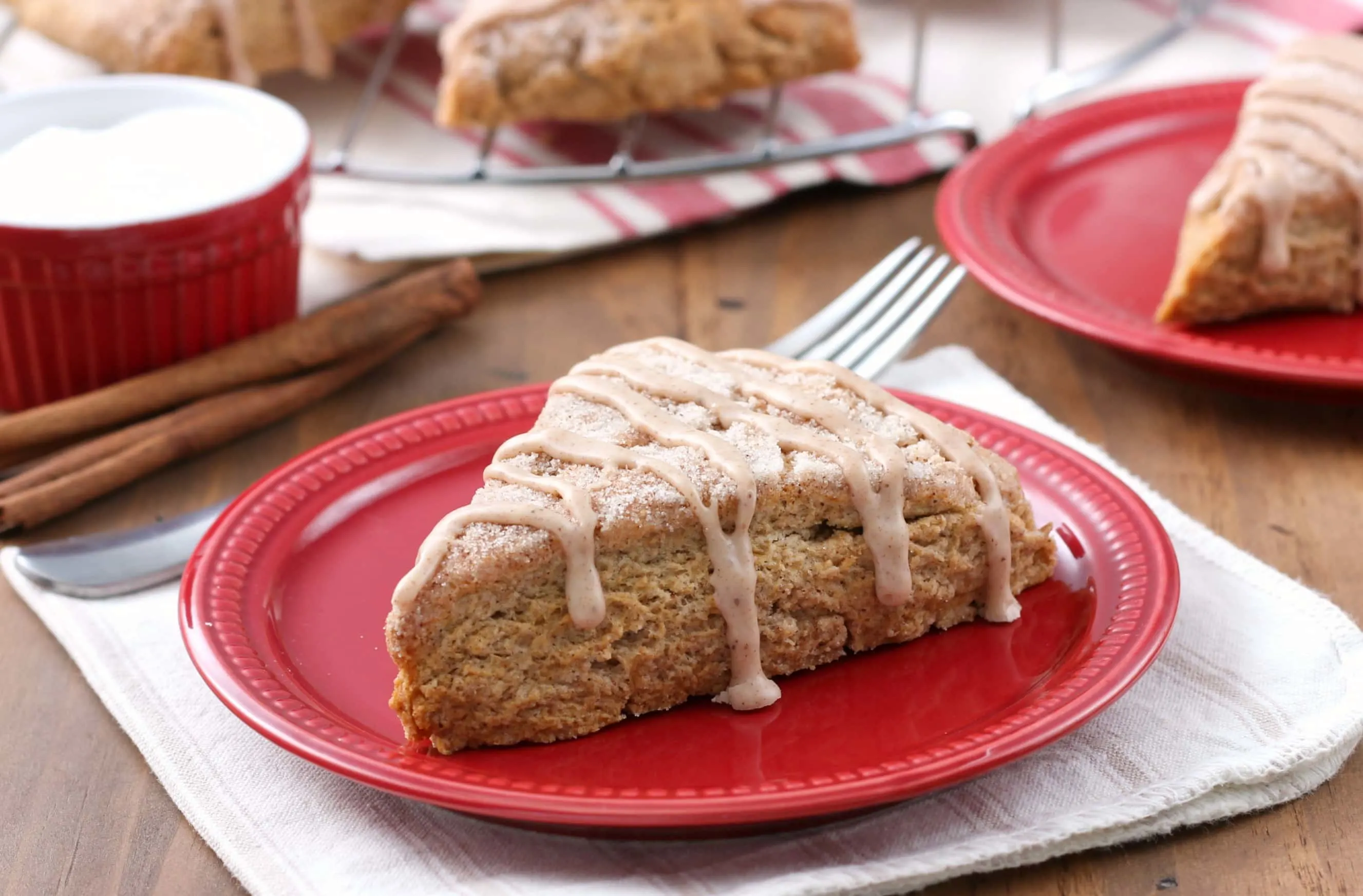 Scones not only fit the criteria of being easy to take on the go, but they also are easy to make the night before and stay fresh for the next morning.
Plus, these snickerdoodle scones taste like cookies. You can't go wrong with breakfast food that tastes like a dessert!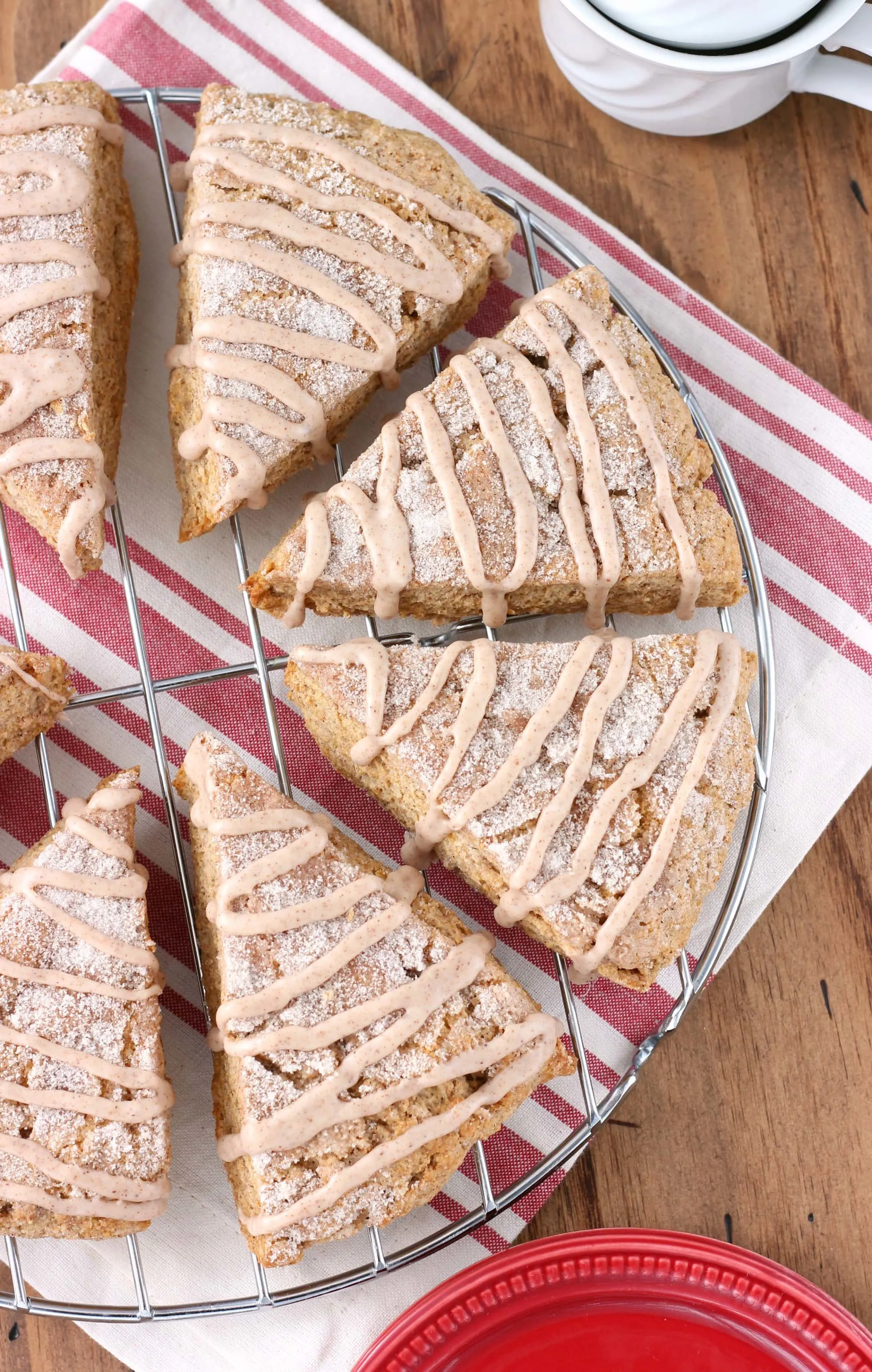 The insides of these scones are tender and filled with the warm spices of cinnamon and nutmeg. The crackly topping of cinnamon sugar adds more of the snickerdoodle flavor and look to these scones.
A light cinnamon drizzle adds a little more decadence to the scones and your morning! You may be surprised at how easy it is to get out of bed when you have this kind of breakfast waiting for you!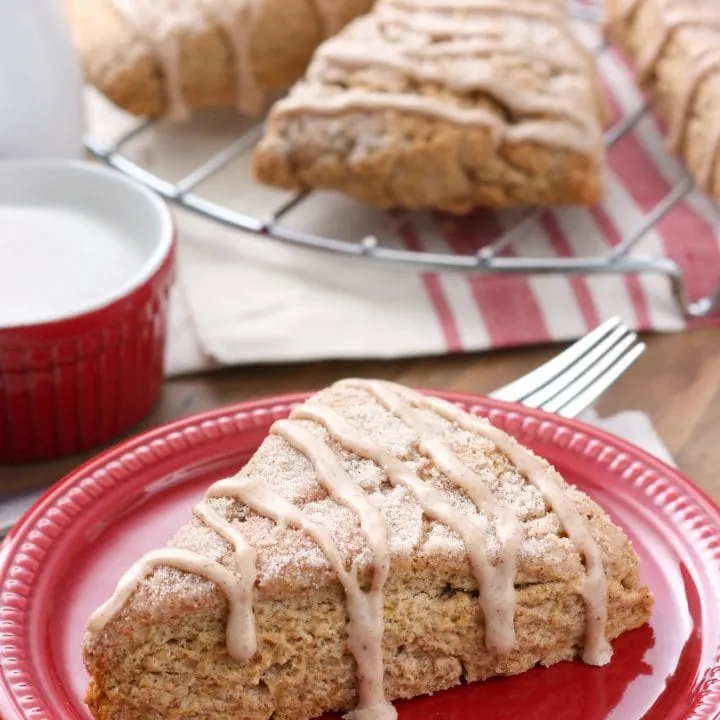 Snickerdoodle Scones
Ingredients
For the Scones
1 C all-purpose flour
1 C white whole wheat flour
1/3 C sugar
1 tsp baking powder
1/2 tsp baking soda
1/4 tsp cream of tartar
1/2 tsp salt
2 tsp cinnamon
1/2 tsp nutmeg
1/2 C unsalted butter
1/2 C plain yogurt
1 egg
For the Cinnamon Sugar Topping
1 tbsp water
2 tbsp sugar
1/4 tsp cinnamon
For the Glaze
1/2 C confectioner's sugar
1/2 tsp cinnamon
1/4 tsp nutmeg
2 tsp milk
Instructions
Preheat oven to 350. Line baking sheet with a baking mat or parchment paper.
In a large bowl, whisk together flours, sugar, baking powder, baking soda, cream of tartar, salt, cinnamon, and nutmeg.
Cut in butter with a pastry blender until mixture resembles coarse crumbs.
Stir together yogurt and egg. Add to dry mixture and stir until just combined.
Turn dough out onto floured surface. Gently knead 5-6 times or until dough just comes together.
Shape into 8 inch circle. Brush top of dough with water. Stir together sugar and cinnamon for topping and sprinkle over the top. Cut dough into 8 pieces and place on prepared baking sheet.
Bake for 15-18 minutes or until golden brown. Transfer to wire rack to cool.
Stir together ingredients for glaze and drizzle over cooled scones. Serve. Scones best eaten same day but will keep in an airtight container for 2-3 days.
Recommended Products
As an Amazon Associate and member of other affiliate programs, I earn from qualifying purchases.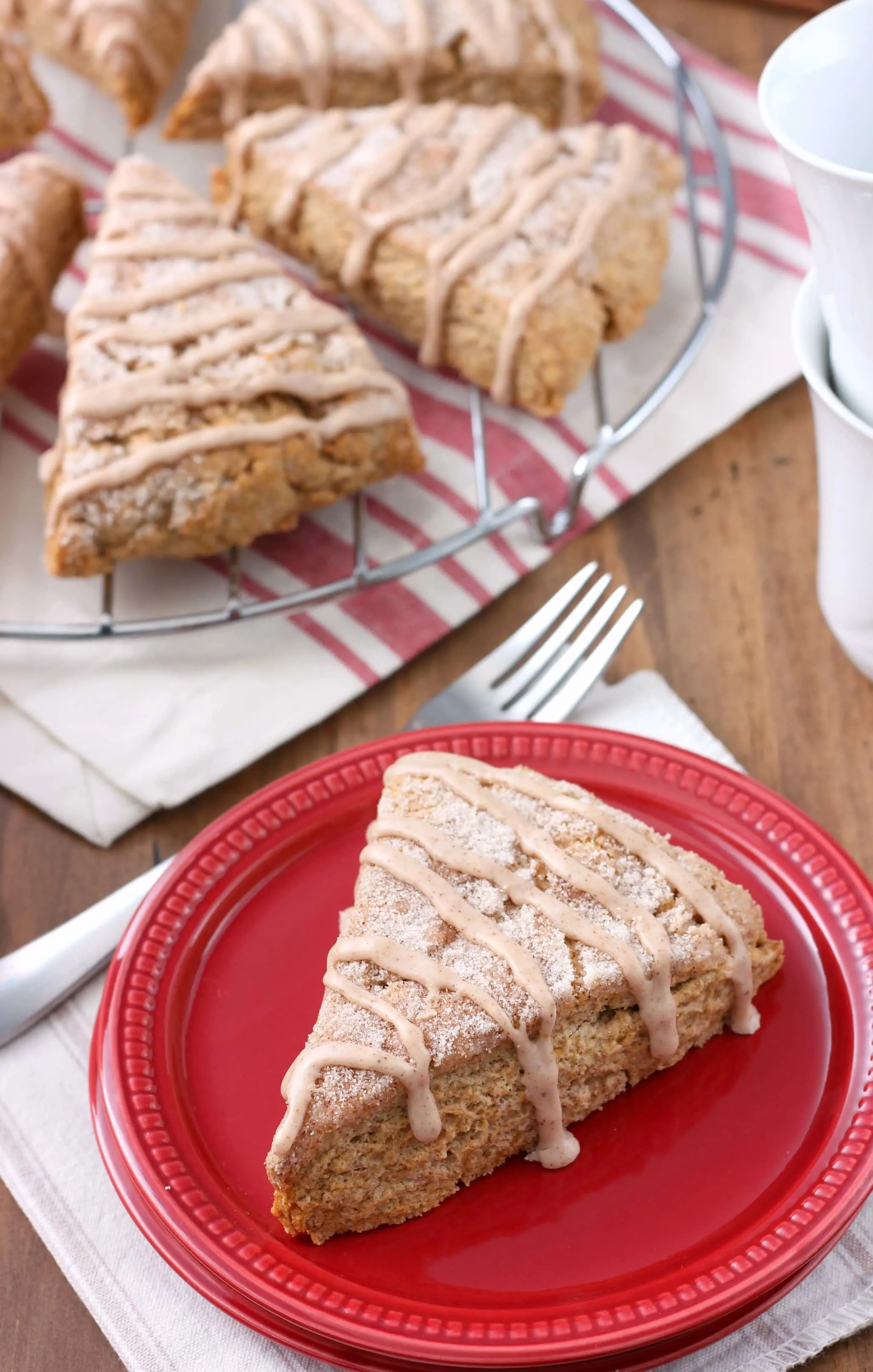 This post contains affiliate links.