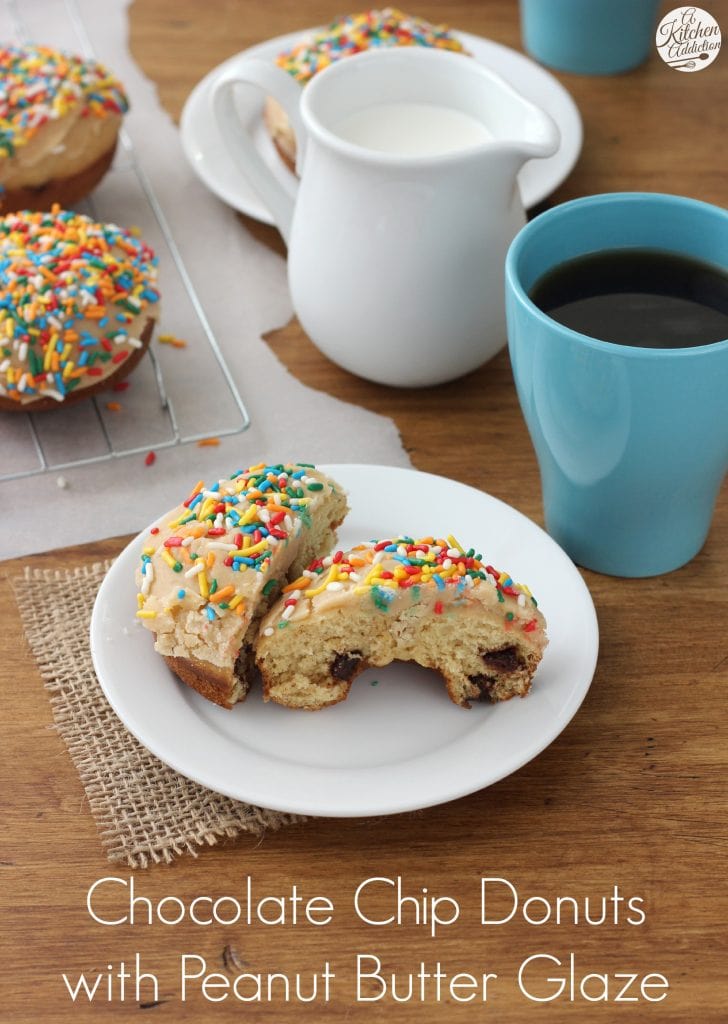 It's Friday, and I've brought donuts! Big, fluffy donuts filled with chocolate chips and topped with peanut butter glaze. Just the way to welcome in the weekend, because who wouldn't want a donut that tastes like a cookie? Especially a cookie topped with peanut butter!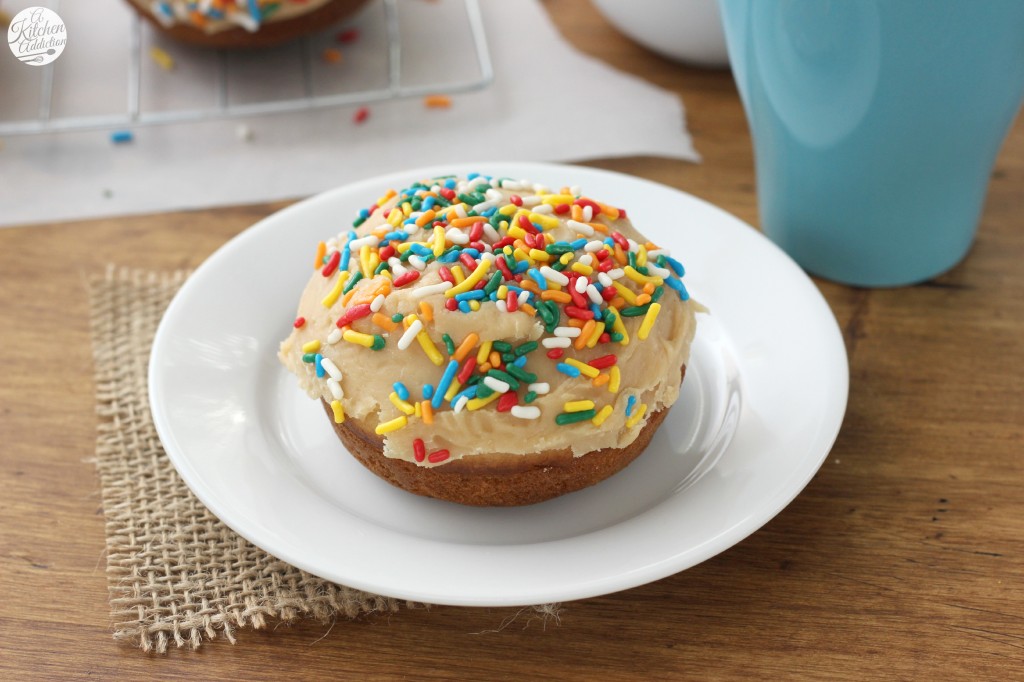 It's been awhile since I've shared a donut recipe, almost six months! I obviously couldn't let this lack of donuts go on for much longer. Since chocolate and peanut butter is always a good combination (at least for me!), it seemed that it was about time that I used that tasty combination in donuts!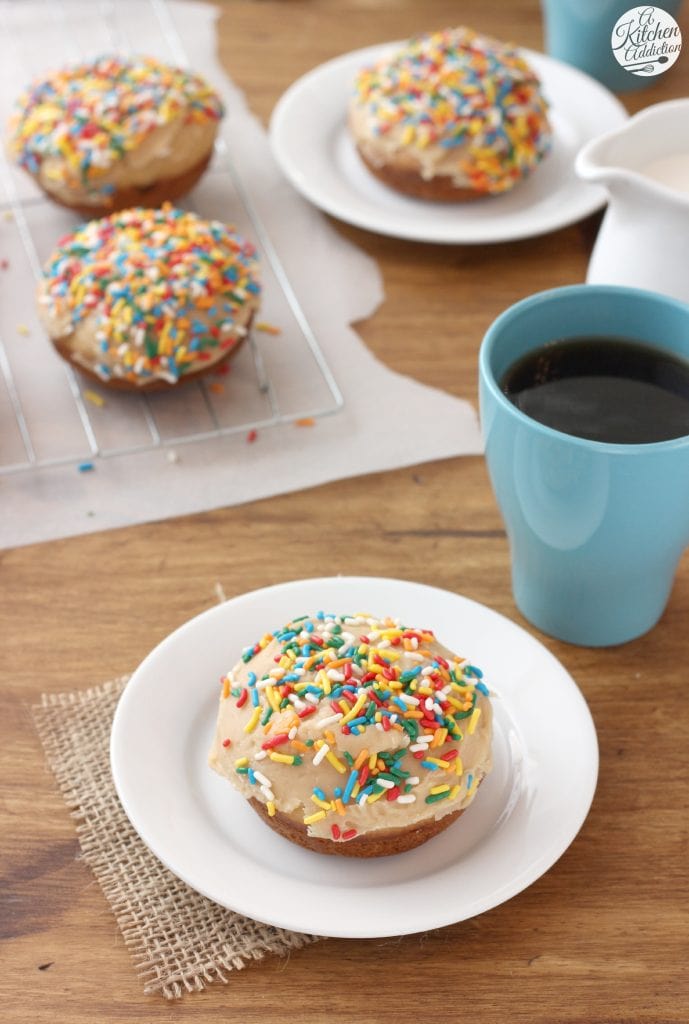 A plain vanilla donut is used as the base and chocolate chips are stirred in. To give the donuts more of a cookie flavor, I used brown sugar in place of white sugar. A sweet peanut butter glaze is spread on top to finish off the donuts. The glaze tastes a lot like my favorite peanut butter fudge. So, don't be surprised if you find yourself licking the spoon! The best part about these donuts, aside from the taste, is that they only take about 30 minutes from start to finish. Super easy. Grab a cup of your favorite coffee or tea and enjoy!
Side note: I made these donuts extra thick and puffy, but if you want to make them a bit smaller, feel free to use the batter to make 12 donuts instead of 6.
Baked Chocolate Chip Donuts with Peanut Butter Glaze
Author:
Ingredients
For the Donuts
1C white whole wheat or all-purpose flour
1/4 C brown sugar
1/2 tsp baking powder
1/4 tsp baking soda
1/4 tsp salt
1/4 C non-fat milk
1 egg
1 1/2 tsp vanilla extract
1/3 C chocolate chips
For the Glaze
1/4 C sugar
2 tbsp butter
3 tbsp milk, divided
1 C confectioner's sugar
2 tbsp creamy peanut butter
sprinkles, optional
Instructions
Preheat oven to 375. Lightly spray a donut pan with non-stick cooking spray.
In a large bowl, whisk together flour, sugar, baking powder, baking soda, and salt.
In a small bowl, whisk together milk, egg, and vanilla extract. Add wet ingredients to dry ingredients and stir until combined. Stir in chocolate chips.
Pour batter into a pastry bag or a plastic bag with the corner cut off. Evenly fill all cavities with batter.
Bake for 6-8 minutes or until donuts just start to turn light golden brown.
Remove pan to a wire rack to cool.
In a small saucepan, melt together sugar and butter over medium heat. Bring to a boil and boil for 2 minutes, stirring constantly. Add 2 tablespoons milk and boil for another 2 minutes. Reduce heat to low. Stir in remaining tablespoon milk, confectioner's sugar, and peanut butter until smooth.
Keep glaze over low heat and spoon glaze over the tops of the donuts. Top with sprinkles immediately (glaze hardens quickly), if desired. Allow glaze to harden on donuts before serving. Best eaten same day.