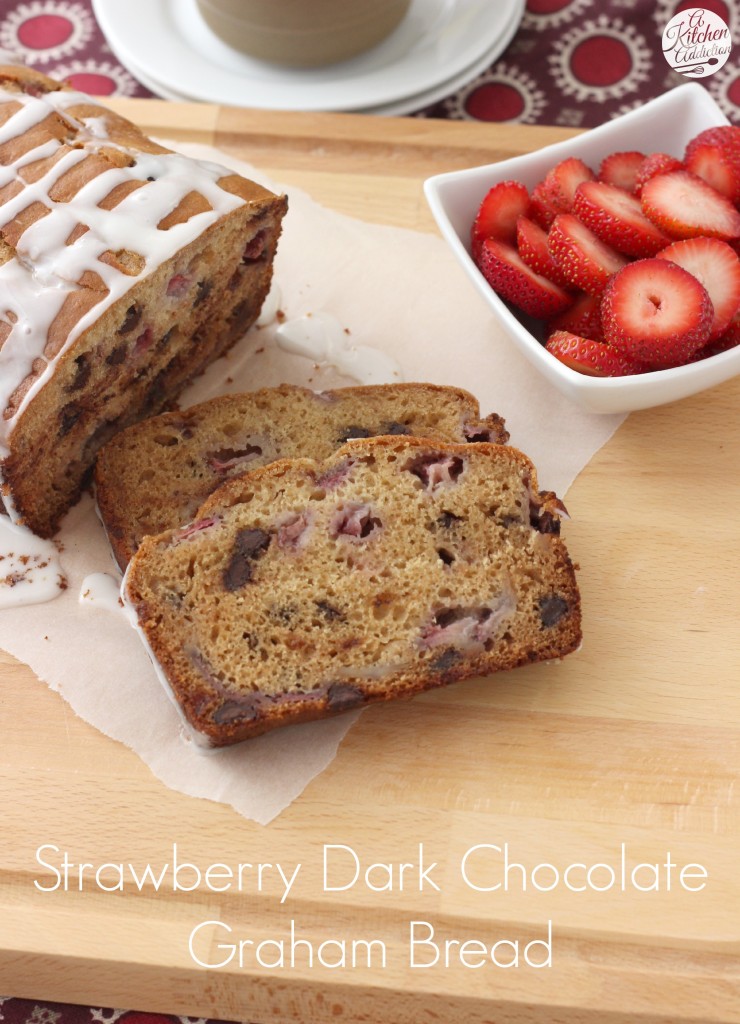 Well, I'm at it again. . .filling my fridge with more strawberries than we can eat fresh! That means I've had to think of ways to use them other than just snacking on them here and there. Since it's been somewhat cool in the mornings lately, I figured I should take advantage of that and make a quick bread. It didn't take long before there was a loaf of strawberry dark chocolate graham bread cooling on my counter!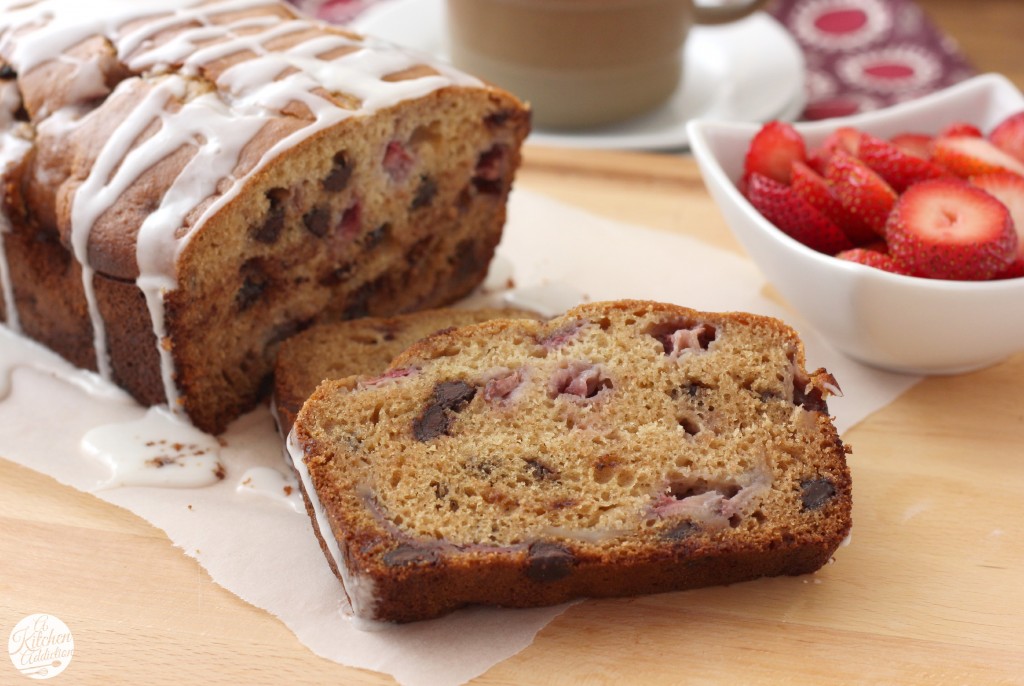 This bread is a variation of my dark chocolate chip graham banana bread. Ever since I made that bread, I've been sticking graham cracker crumbs into all kinds of baked goods, including these recent strawberry graham toaster pastries. So, when I started thinking of a quick bread that I could bake the strawberries into, I knew I wanted to add those graham cracker crumbs!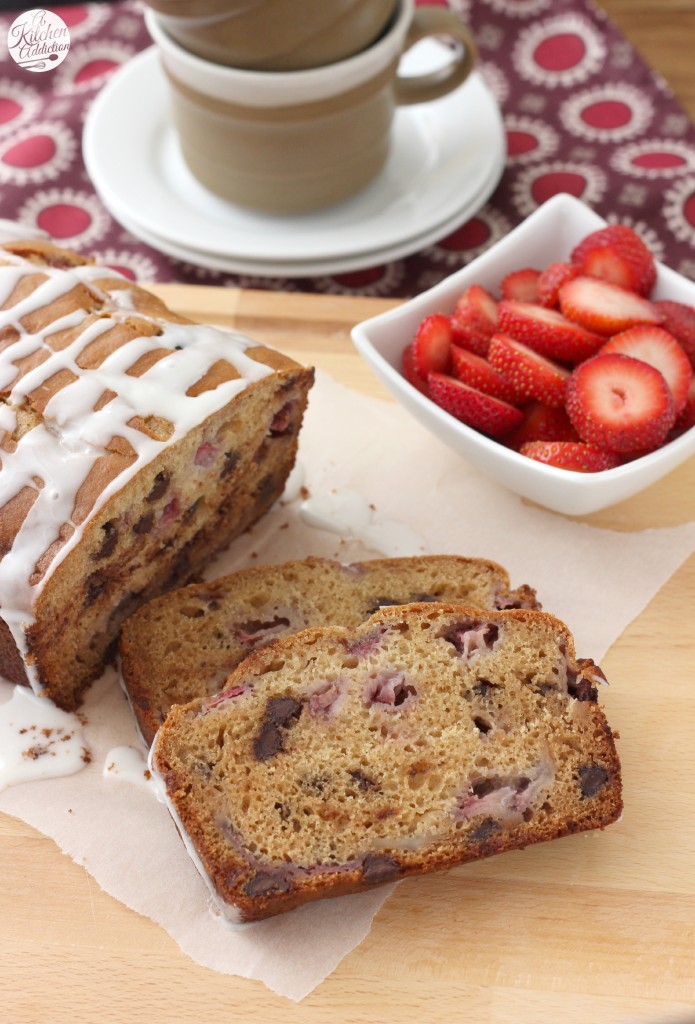 The graham flavor blends perfectly with fresh strawberries and dark chocolate. The yogurt and buttermilk keep the bread moist and tender. Take a couple of slices with you to work for a quick breakfast or enjoy a slice with the kids as an afternoon snack. Definitely a great way to use those strawberries. Now I may have to go get more so I can make another loaf. . .
Strawberry Dark Chocolate Graham Bread
Author:
Ingredients
For the Bread
1 1/2 C white whole wheat or all-purpose flour
3/4 C crushed graham cracker crumbs
1 tsp baking powder
1 tsp cinnamon
1/2 tsp baking soda
1/2 tsp salt
1/4 C brown sugar
1/4 C honey
1/2 C light plain or vanilla yogurt
1/2 C low-fat buttermilk
3 tbsp olive oil
2 eggs
1 tsp vanilla extract
1 C fresh strawberries, chopped
1/2 C dark chocolate chips
For the Glaze
1/2 C confectioner's sugar
1 tbsp half & half or milk
Instructions
Preheat oven to 350. Lightly spray a 9×5 inch loaf pan with non-stick cooking spray.
In a large bowl, whisk together flour, graham cracker crumbs, baking powder, cinnamon, baking soda, salt, and brown sugar.
In a medium bowl, whisk together honey, yogurt, buttermilk, olive oil, eggs, and vanilla extract.
Add wet ingredients to dry ingredients and stir until just combined. Gently stir in strawberries and chocolate chips.
Pour batter into prepared loaf pan. Bake for 40-50 minutes, or until toothpick inserted in the center comes out clean. I covered the bread with aluminum foil at around 25 minutes so the top wouldn't get too dark.
Remove to a wire rack to cool.
While bread is cooling, prepare glaze by whisking together confectioner's sugar and half & half until smooth. Drizzle glaze over cooled bread. Allow to harden, slice and serve.