I hope you all had a good weekend that some of you were able to enjoy an extended weekend. We were blessed with a three day weekend, however, most of it was spent seeing which one of us could go through the most tissues and drink the most tea!
My poor husband got my cold and then gave it back to me. (We like to share!) Since neither one of us had much energy, we didn't do much!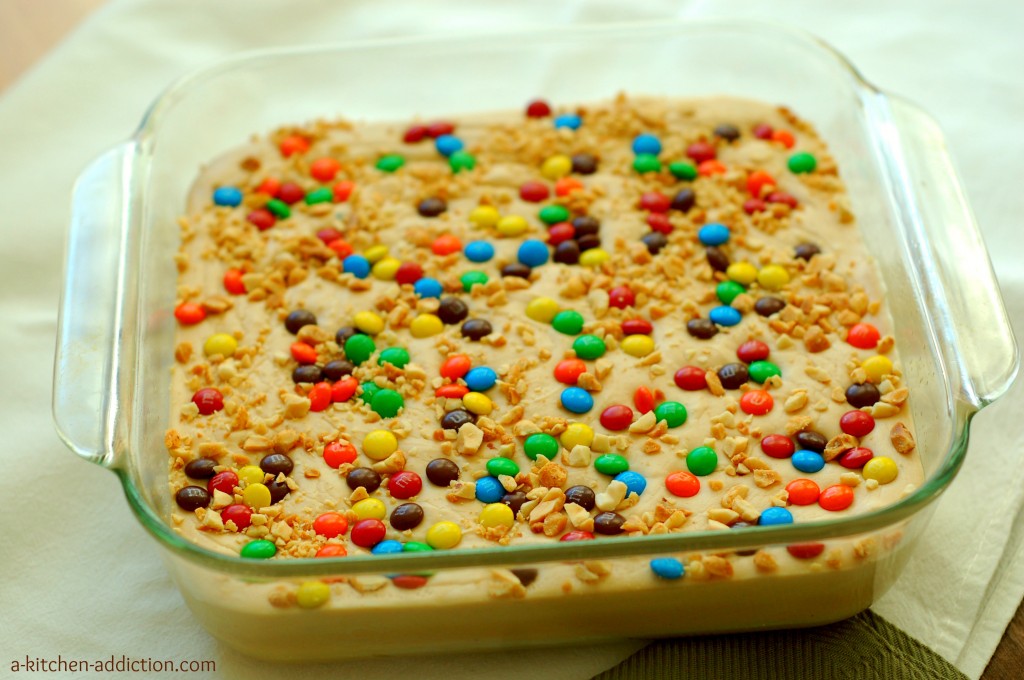 This fudge, however, can be made even when you have no energy. If you find out in the morning that you forgot a hostess gift for that evening's dinner party or you just want something easy to give at holiday parties, this is your perfect gift!
This quick & easy peanut butter fudge takes about 30 minutes to make with no candy thermometer needed. Stick it in the fridge and it will be ready for you in an hour. Garnish it with nuts or M&M's or nothing!
I have made it every year around the holidays, and it has always been a hit. Plus, you can make this up to two weeks ahead of time.
Just make sure to keep it refrigerated and you'll have fresh fudge ready and waiting!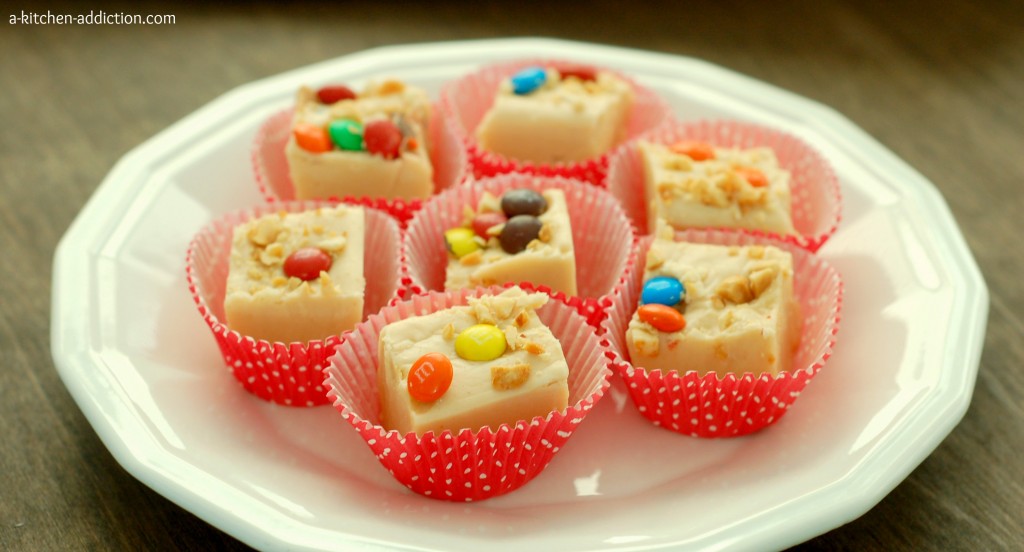 I was looking at the notes next to the recipe that I have adapted over the years and I first made it nine years ago!
So, if I could figure out how to make it when I was in high school and have made it every year since, you can definitely whip this fudge up in no time!
Quick & Easy Peanut Butter Fudge
Yield: 36 pieces
Ingredients
2 1/2 C sugar
2/3 C evaporated milk
1/2 C butter
7 oz. jar marshmallow creme
6 oz. vanilla candy coating, chopped
2/3 C creamy peanut butter
1 tsp vanilla extract
1/4 C mini M&M's
1/4 C peanuts, chopped
Directions
Butter the bottom and sides of an 8×8 or 9×9 inch pan.
In a large saucepan, stir together evaporated milk and sugar. Add in butter. Cook over medium heat until sugar dissolves. Stir occasionally to prevent scorching.
Stirring constantly, bring mixture to a boil and boil for 7 minutes.
Remove from heat and stir in marshmallow creme, candy coating, and peanut butter until melted and smooth. Stir in vanilla until well-combined.
Pour fudge into buttered pan. Spread with a spatula to even the top.
Sprinkle with M&M's and chopped peanuts. Lightly press into the top.
Refrigerate for at least 1 hour to cool and set. Cut into pieces.
Store in the the refrigerator up to two weeks.
This recipe is adapted from the Vanilla Fudge recipe from the Pillbury Complete Cookbook.
This recipe is linked with Crazy Sweet Tuesday, Sweet Treats and Swanky Stuff, Trick or Treat Tuesday, Wonderful Food Wednesday.