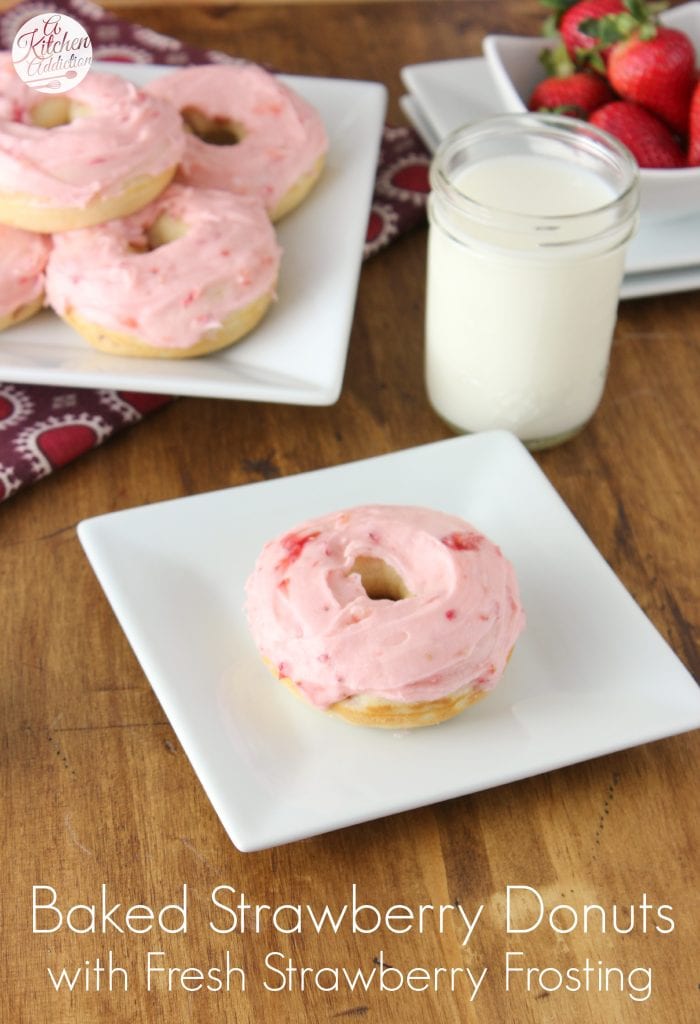 Do you have flavors that you shy away from in some baked goods? I do and one of them is strawberry. Some cookies, cakes and donuts that have "strawberry" in the title have no real strawberry taste.
Though they have lots of red color, it's just a general red flavor.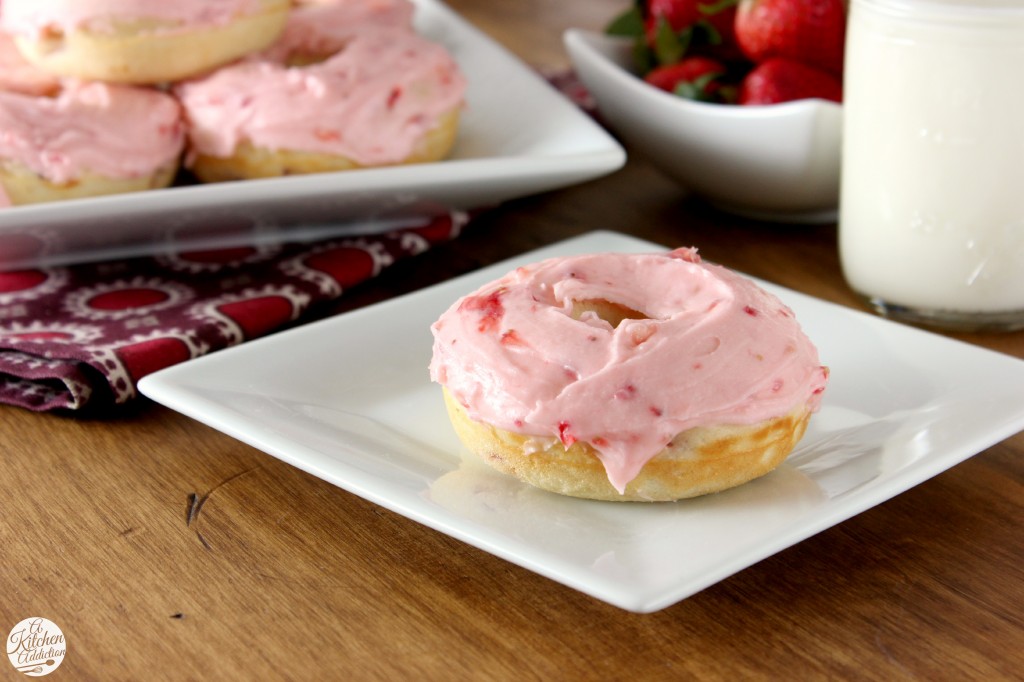 But, I love strawberries in baked goods and really wanted a donut that was filled with real strawberry flavor. So, I made some. . .baked strawberry donuts with fresh strawberry frosting.
Fresh strawberries are mixed into a vanilla base and transfer an ordinary donut into something special!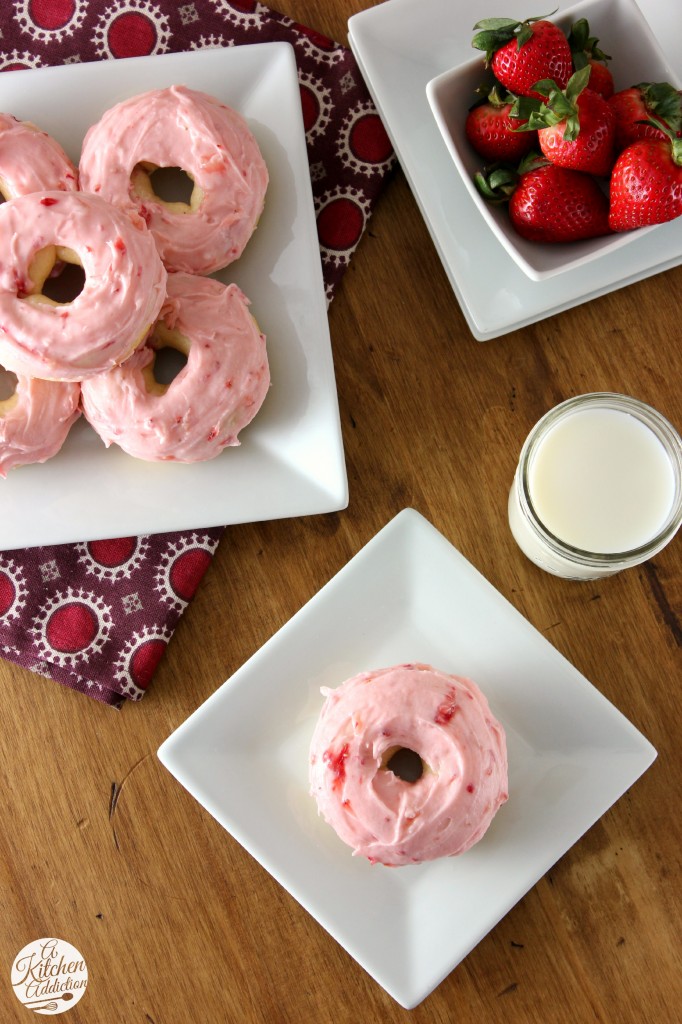 The frosting for these donuts really couldn't be easier. Fresh strawberries are mashed into a puree and stirred into confectioner's sugar and butter, that is it. The butter in the frosting is optional, but I highly recommend it.
It adds a rich creaminess that makes the donut so much better! If you close your eyes while you take a bite, you can almost imagine that it's warm out and the sun is shining!
Baked Strawberry Donuts with Fresh Strawberry Donuts
Ingredients
For the Donuts
1 C white whole wheat flour
1 C all-purpose flour
1/2 C sugar
2 tsp baking powder
1 tsp salt
3/4 C non-fat buttermilk
2 eggs, lightly beaten
3 tbsp butter, melted and cooled
1 tsp vanilla extract
2/3 C strawberries, finely chopped
For the Frosting
1/4 C strawberries, chopped
1 tbsp butter, softened (optional)
2 C confectioner's sugar, sifted
Instructions
Preheat oven to 350. Lightly spray donut pan with non-stick cooking spray.
In a medium bowl, whisk together flours, sugar, baking powder, and salt. Set aside.
In a small bowl, whisk together milk, eggs, butter, and vanilla. Add wet ingredients to dry ingredients and stir until just combined. Gently fold in strawberries.
Using a pastry bag or plastic bag with the tip cut off, pipe batter into donut pan filling each cavity about 2/3-3/4 full.
Bake for 8-10 minutes or until edges just start to turn golden brown.
Remove pan from oven to a wire rack to cool for 5 minutes before removing donuts from pan.
Repeat with remaining batter.
While donuts are cooling, prepare glaze.
Mash strawberries into a pulp, add butter, and stir in 1 cup of the confectioner's sugar. It may seem like the frosting isn't coming together, but keep stirring. Continue adding confectioner's sugar 1/4 cup at a time until you reach desired consistency. If you find that you added too much confectioner's sugar, let it sit for a couple of minutes to allow the strawberries to juice or add a few more pieces of chopped strawberry.
Spread frosting on donuts. Serve.
Recommended Products
As an Amazon Associate and member of other affiliate programs, I earn from qualifying purchases.
This post may contain affiliate links.