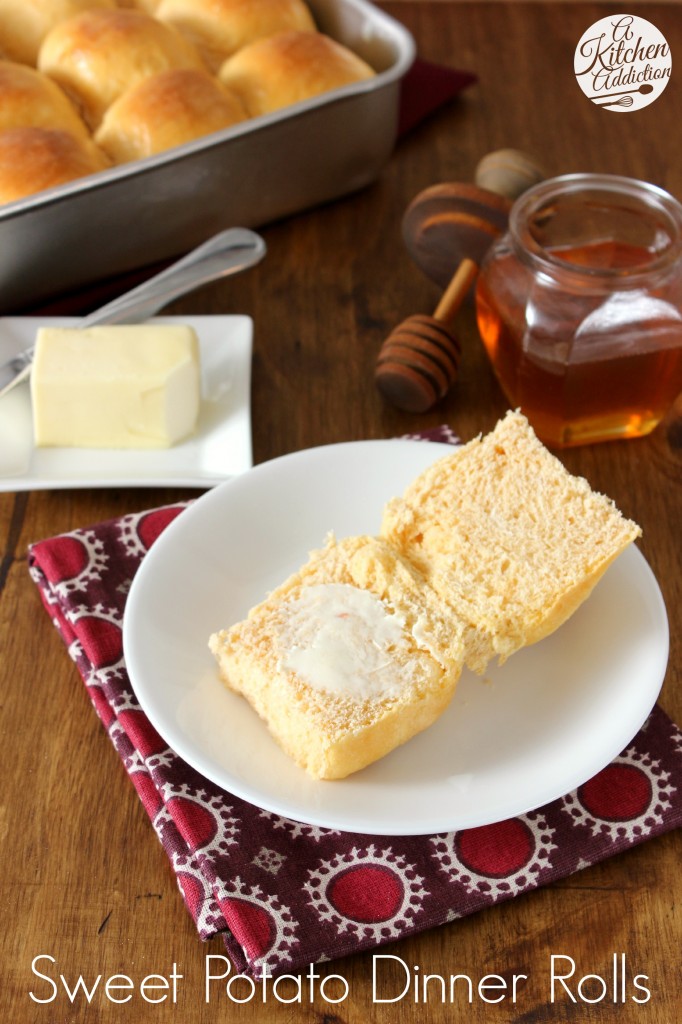 I've always been a fan of fresh baked bread. If you put a dessert and a fresh baked dinner roll in front of me, nine times out of ten, I will go for the dinner roll.
There is just something about biting into the warm, pillow-y, melt-in-your-mouth roll that makes it taste so much better than most food. Because bread is such a favorite, it has to make an appearance at all holiday meals.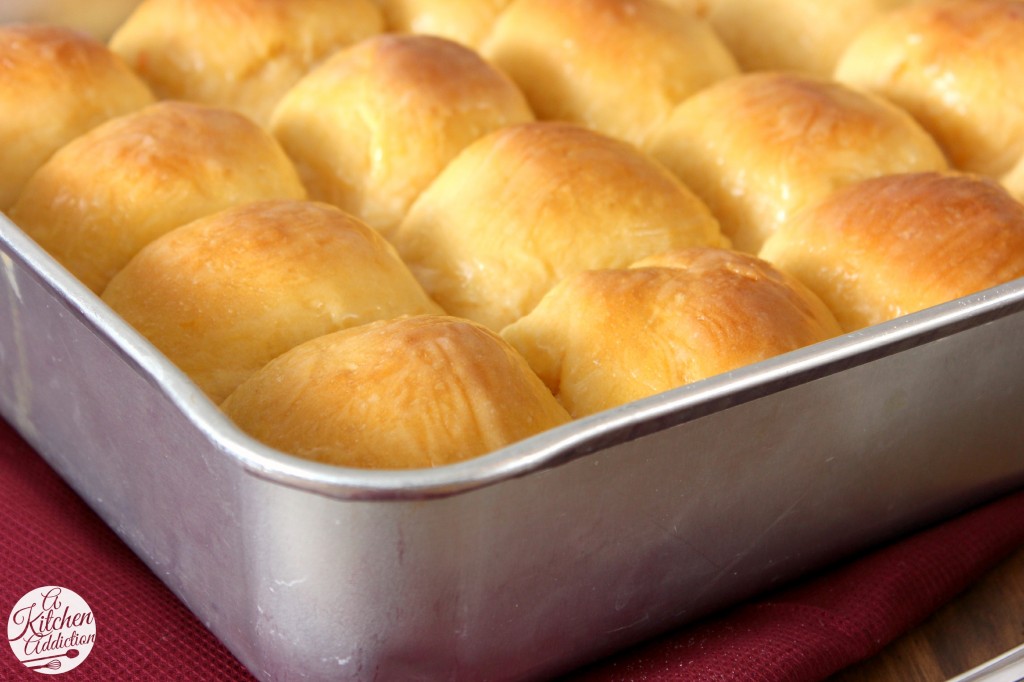 Since I'm working on switching up our Thanksgiving menu this year, I figured I should try a new recipe for dinner rolls, too. Mashed sweet potato is added to the dinner roll dough and gives these rolls, a slightly sweet flavor.
I was a little nervous that the sweet potato would make the rolls dense. I was wrong. These sweet potato dinner rolls are perfectly light and tender, definitely a keeper recipe!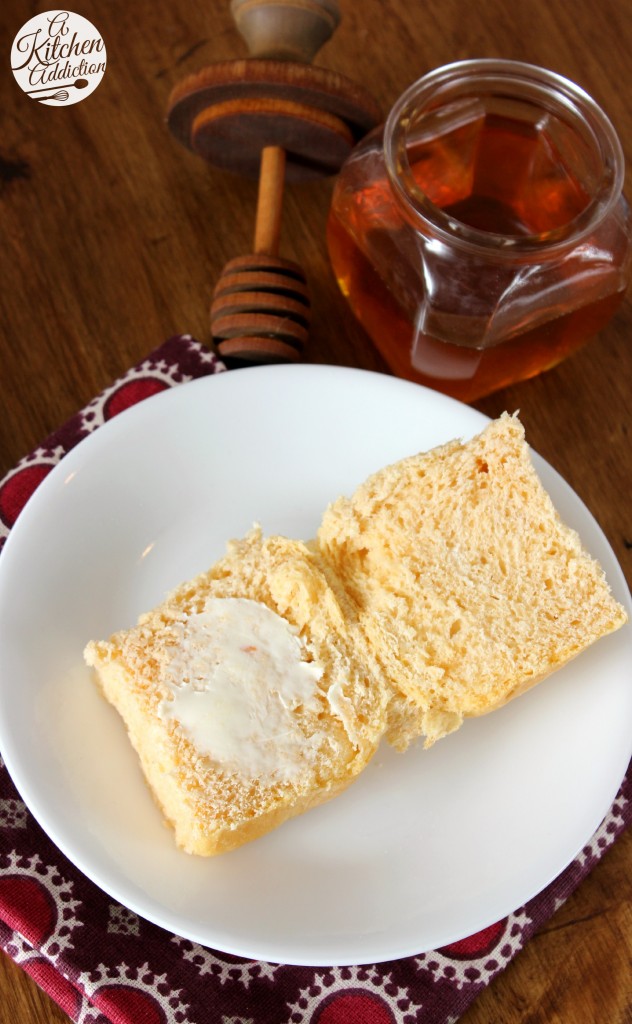 To make them even more irresistible, an easy honey butter glaze is brushed over the top of the warm rolls for an extra hint of sweetness.
Before you know it, half the pan is gone before it has even made it to the table!
Sweet Potato Dinner Rolls with Honey Butter Glaze
Author:
Ingredients
For the Rolls
1 tbsp active dry yeast (I used Red Star)
4 1/2 – 5 C bread flour
1 1/4 tsp salt
1/4 C sugar
1 egg, room temperature
1/4 C warm water, 120 degrees F
1 C low-fat buttermilk, warmed to 120 degrees F
1/4 C butter, melted and cooled
3/4 C mashed sweet potato
For the Glaze
1 tbsp butter
1 tbsp honey
Instructions
In the bowl of a stand mixer, combine yeast, 2 1/2 cups flour, salt and sugar with the paddle attachment.
In a small bowl, whisk together egg, water, buttermilk, and butter. Add wet ingredients to dry ingredients and beat until just combined. Add 2 more cups of flour and mashed sweet potato. Switch out paddle attachment for a dough hook and knead until dough smooth and elastic. If dough is super sticky, add remaining 1/2 cup of flour. Dough should pull away from sides of bowl and be slightly sticky.
Transfer dough to a large bowl that has been sprayed with non-stick cooking spray or buttered and allow to rise until doubled in size, about 1 hour.
Turn dough out onto a floured surface and punch down. Divide dough into 20 pieces. Roll pieces into a ball and place in a 9×13 inch baking dish sprayed with non-stick cooking spray or buttered. Let dough rise until doubled in size, about 30 minutes.
While rolls are rising, preheat oven to 375. Bake rolls for 15-20 minutes or until golden brown.
Melt butter in microwave at 5 second intervals until just melted. Stir in honey until well-combined. Brush glaze over warm rolls and serve.
This recipe is adapted from Cooking Classy.