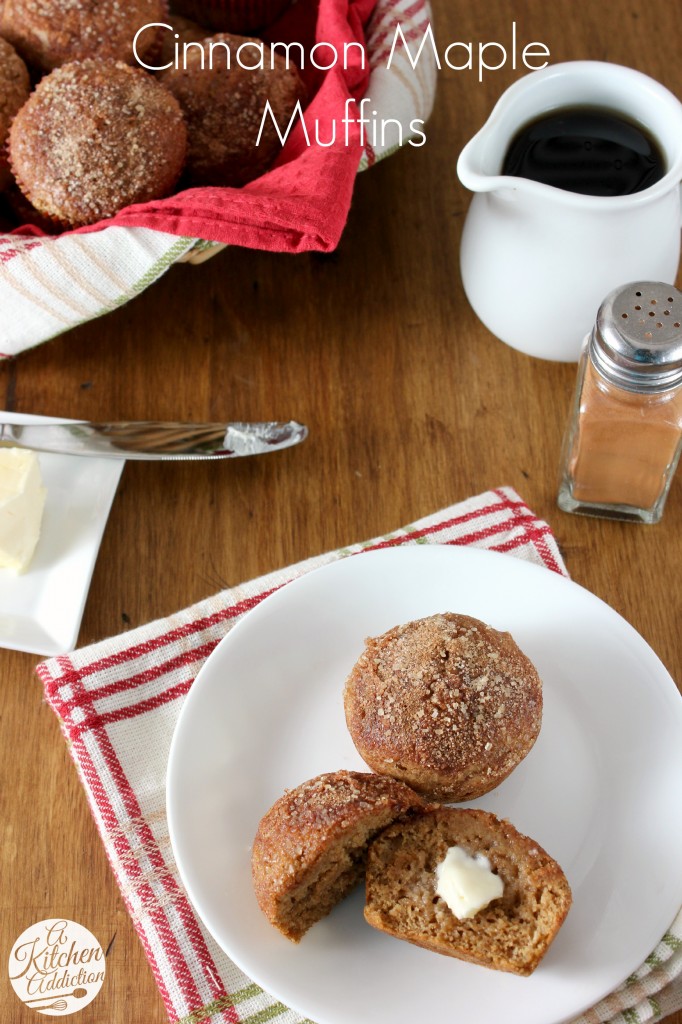 I've been kind of slacking lately when it comes to homemade snacks around here. We've been eating lots of fruit, veggies, and granola bars. Not that those things are bad, but I've been missing the homemade breads, muffins, etc.
I decided that I would get back into the habit of making homemade snacks and breakfasts with these cinnamon maple muffins.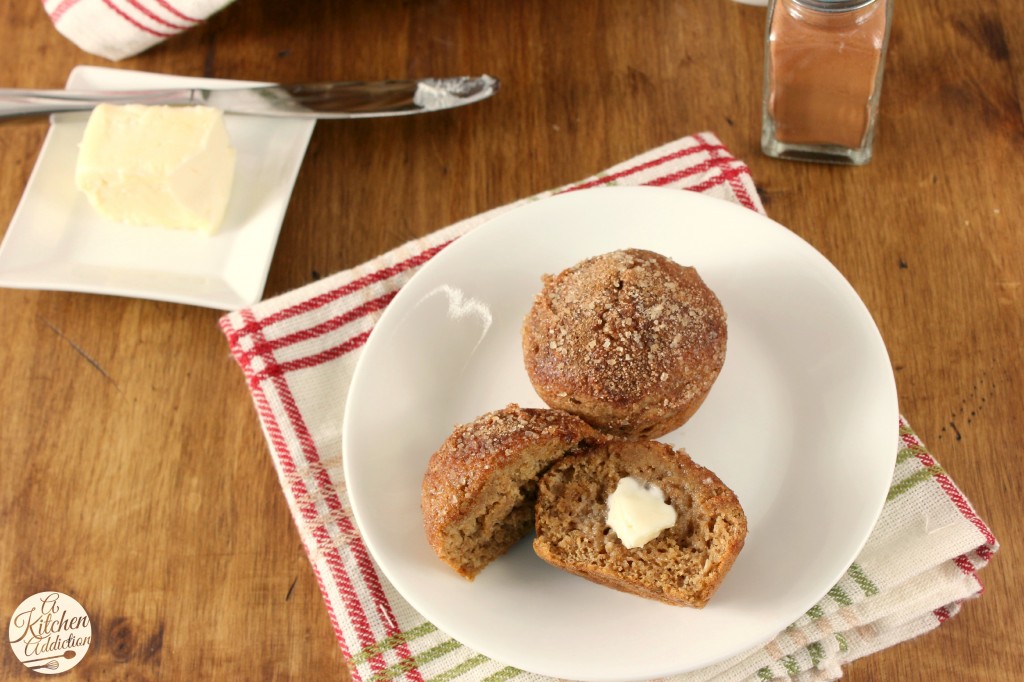 We're already on our second batch of these muffins because it doesn't take long for them to disappear when they are a tasty, healthy breakfast and snack!
Unsweetened applesauce is used in place of fat and maple syrup is the only sweetener. After my first batch, I decided that I wanted to add a cinnamon sugar topping to give the muffins a bit of a crunch, but you can leave it off if you want to reduce the amount of sugar.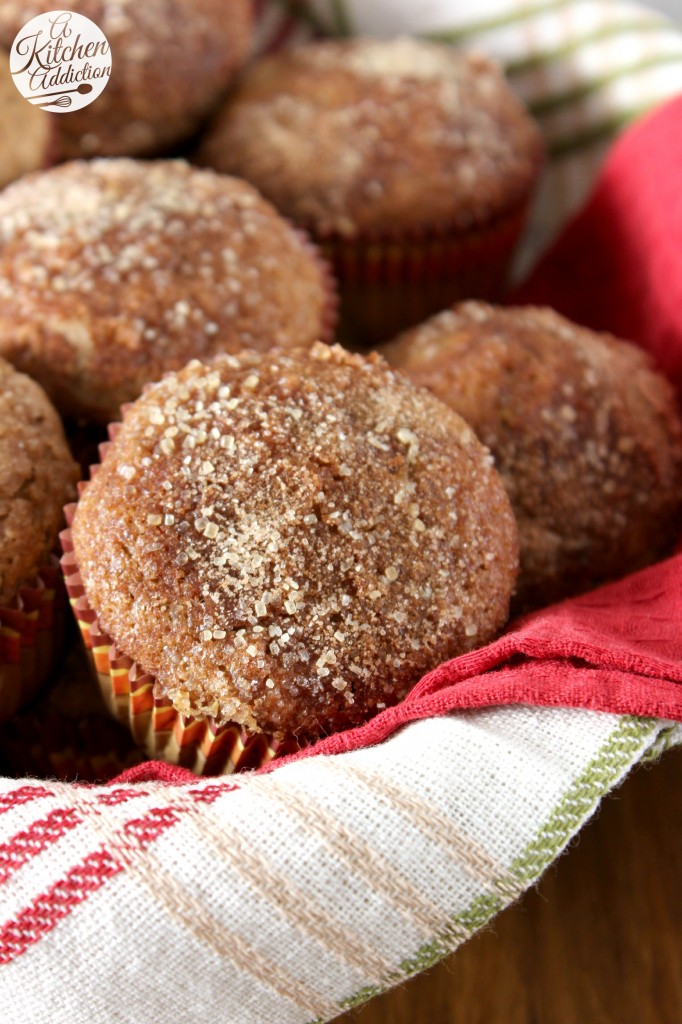 While I don't mind a hearty muffin, I didn't want these to be too heavy that the cinnamon maple flavor was lost in the flavor of the whole wheat.
So, in order to make the texture more like what you would get from all-purpose flour, I sifted my whole wheat flours. The result was a healthy whole wheat muffin that didn't taste like a healthy whole wheat muffin.
Just the way I wanted it and perfect for an "all-purpose" muffin to eat for breakfast and snacks!
Cinnamon Maple Muffins
Author:
Ingredients
1 C whole wheat flour (I sifted my wheat flour to give the muffins a smoother texture)
3/4 C white whole wheat or all-purpose flour (I sifted my wheat flour to give the muffins a smoother texture)
1 tsp baking soda
1 tsp baking powder
1 1/4 tsp cinnamon
1/2 tsp nutmeg
1/4 tsp salt
1/2 C non-fat milk
3/4 C unsweetened applesauce
1 egg
1 tsp vanilla extract
1/4 tsp maple extract, optional
1/3 C maple syrup
Instructions
Preheat oven to 350. Line muffin tin with liners or spray with non-stick cooking spray.
In a large bowl, whisk together flours, baking soda, baking powder, cinnamon, nutmeg, and salt.
In a small bowl, stir together milk, applesauce, egg, vanilla, and maple syrup until combined. Add wet ingredients to dry ingredients and stir until just combined.
Divide batter between 12 muffin cups. Bake for 11-13 minutes or until toothpick inserted in center comes out clean.
Remove to a wire rack to cool.
Store in an airtight container.