Snowball cookies make an appearance every year at our house. Their messy, melt-in-your-mouth goodness just makes the Christmas dessert table complete!
Sometimes they're the traditional flavor, sometimes they have peppermint candies in them, and sometimes they're filled with eggnog and spices!
This year these spiced eggnog snowball cookies will find their place beside all of the Christmas favorites.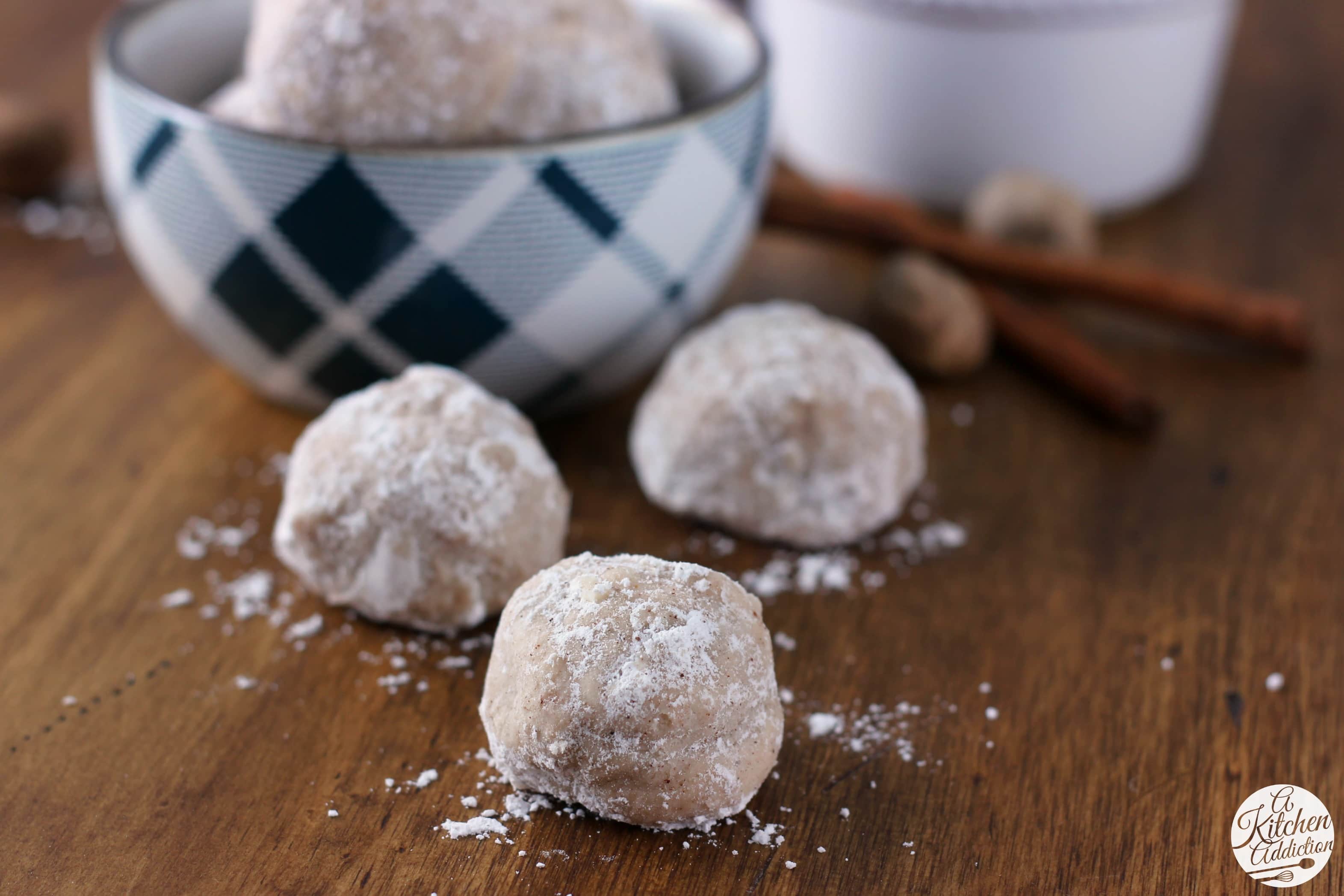 I just purchased my first container of eggnog of the season and found myself baking with it before drinking it!
Since my snowball recipe doesn't usually call for any liquid, I was curious how the texture and flavor would turn out when adding eggnog to the dough.
They still had that buttery, rich flavor and that melt-in-your mouth texture that you expect from a snowball cookie.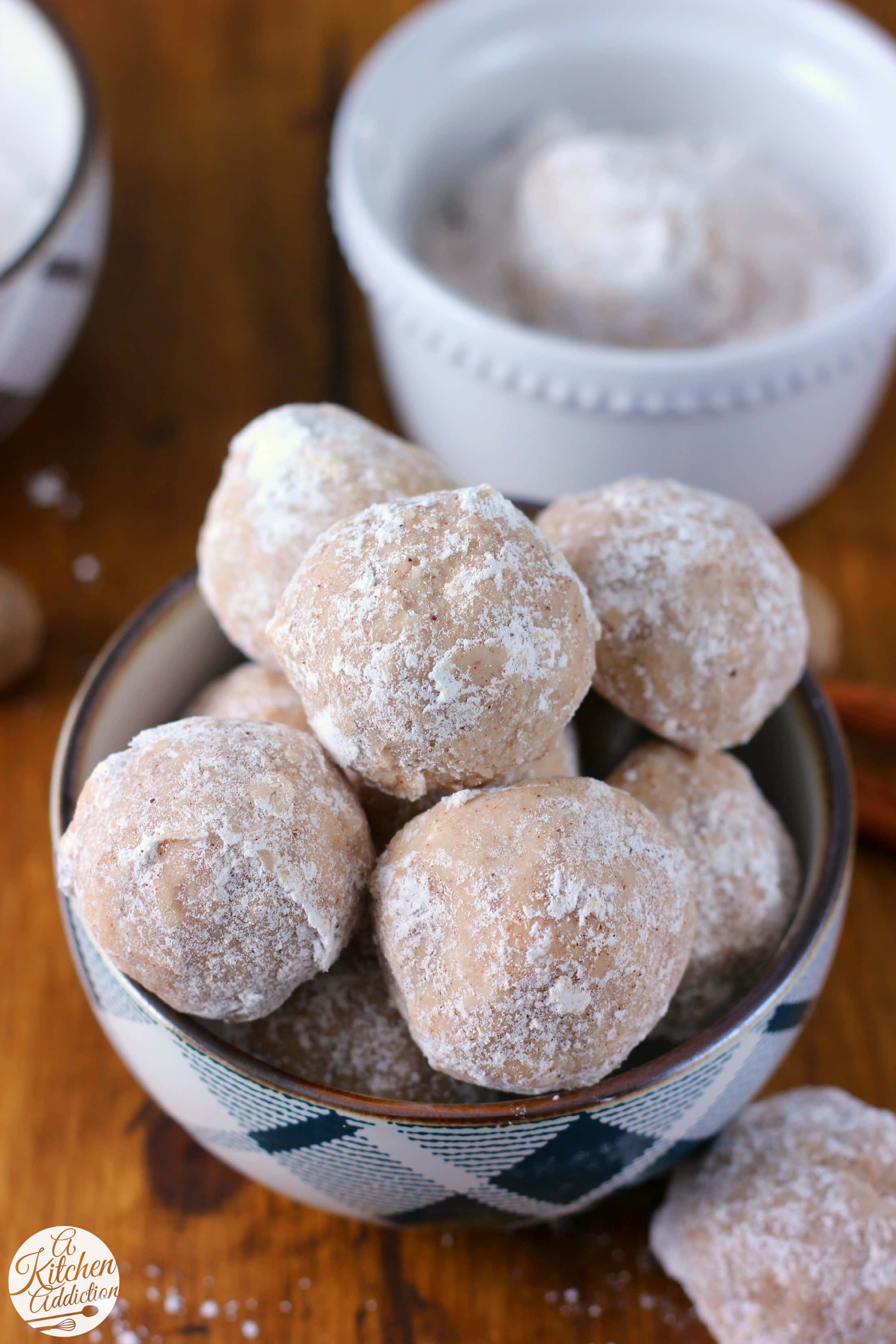 To help intensify the flavor of the eggnog, I also added in some cinnamon, nutmeg, and cloves.
The warmth of the spices combined with the buttery cookie make these eggnog snowball cookies an obvious addition to the Christmas dessert table!

Spiced Eggnog Snowball Cookies
Author:
A Kitchen Addiction
Ingredients
For the Cookies
1 C butter, softened
¾ C confectioner's sugar
¼ C eggnog
1 tsp vanilla extract
2½ C all-purpose flour
1 tsp cinnamon
½ tsp nutmeg
¼ tsp cloves
For the Coating
¾ C confectioner's sugar, for rolling cookies in
½ tsp cinnamon
¼ tsp nutmeg
Instructions
Preheat oven to 350. Line a baking sheet with parchment paper or a silicone baking mat.
In the bowl of a stand mixer, or with an electric mixer, cream together butter and confectioner's sugar. Add in eggnog and vanilla extract. Beat until creamy.
In a small bowl, whisk together flour, cinnamon, nutmeg, and cloves. Slowly beat dry ingredients into wet ingredients. Dough will be stiff but will come together when pressed.
Roll dough into 1 inch balls. Bake for 7-9 minutes or until bottoms just start to turn golden brown.
Cool for 2-4 minutes (or until you can handle them) on baking sheet.
Stir together confectioner's sugar, cinnamon, and nutmeg in a small bowl. Roll cookies in sugar mixture to coat.
Place on a wire rack to cool completely. If sugar coating has melted into some cookies, give them another roll in the sugar mixture.