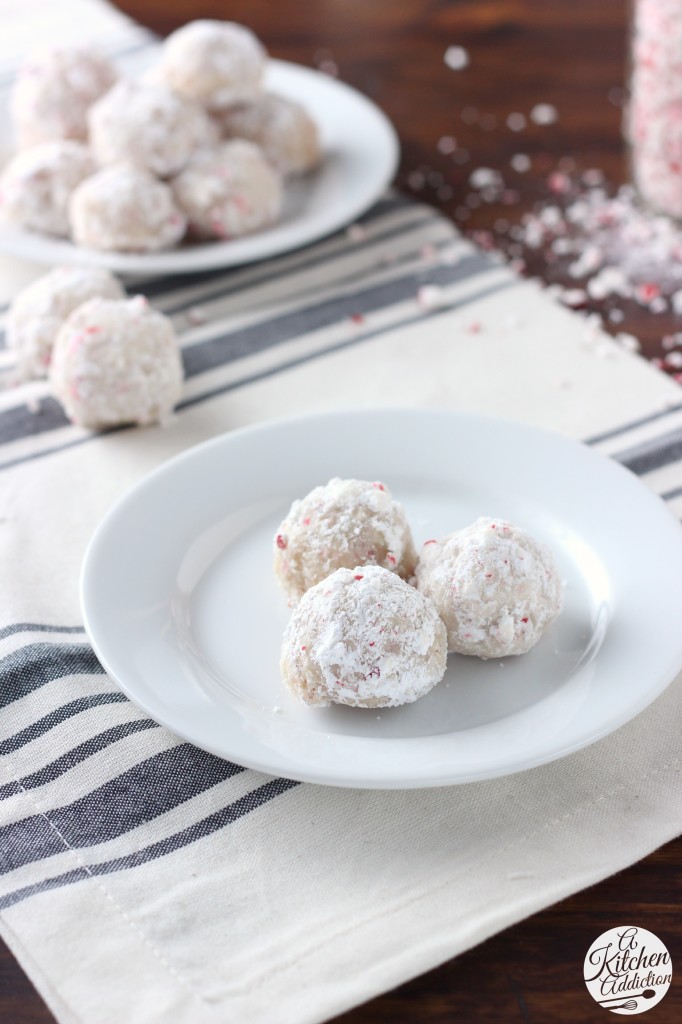 The tree is up and the kitchen is unpacked. The important things are done! Okay, so maybe I should finish unpacking our clothes and other necessities. . . We're slowly settling into our new home for the next 6 months.
Since we're only here short term, we're trying to decide how much actually needs to unpacked and how much can stay packed for our next move.
While I decide what to do, I think I'll sit and eat a couple more of these peppermint crunch snowball cookies!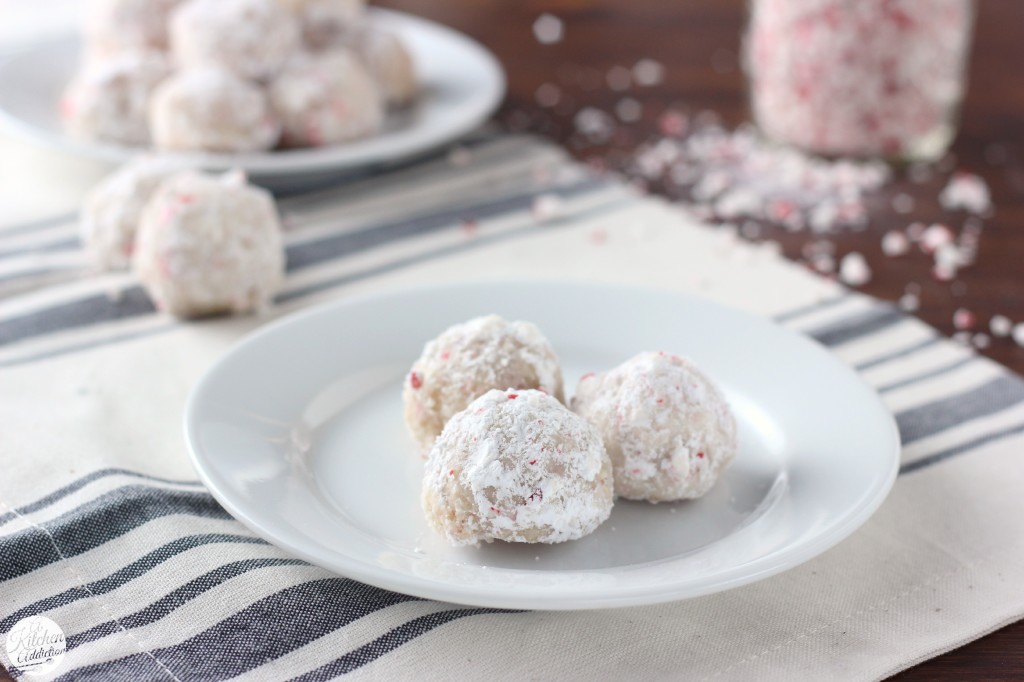 Snowball cookies make an appearance every year at our house. Their messy, melt-in-your-mouth goodness just makes the Christmas dessert table complete!
Some years we add cinnamon. Other years we substitute different nuts. This year we're stepping it up by adding in some crushed peppermint candies and peppermint extract.
Instead of chopped nuts, crushed peppermint candies give these cookies a bit of texture. Peppermint extract adds an extra boost of flavor and makes these snowball cookies even more addicting!
Serve them alongside a big mug of hot chocolate and you have a classic chocolate peppermint winter treat.
Or just snitch one every time you walk past the plate. Either way, if you usually stick to the usual snowball cookies, step it up a bit this year with this peppermint twist!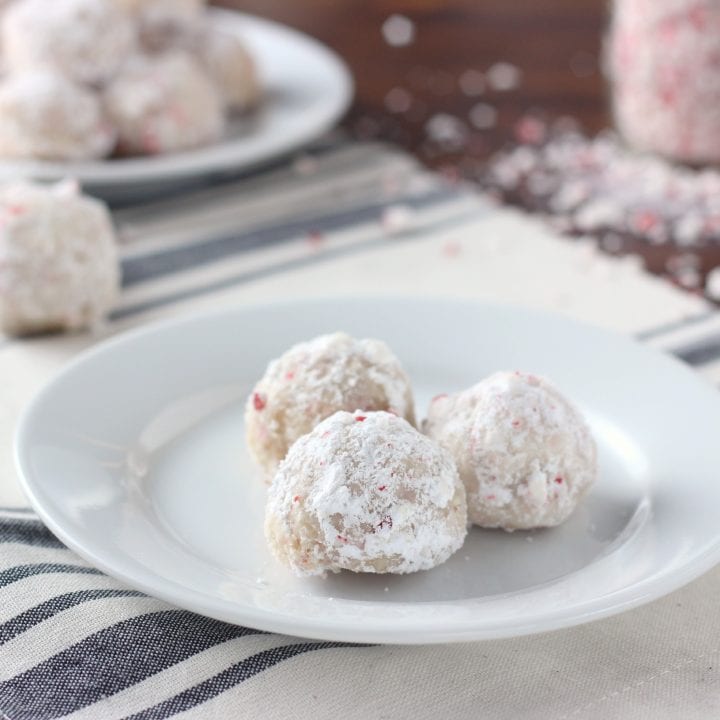 Peppermint Crunch Snowball Cookies
Ingredients
1 C butter, softened
1/2 C confectioner's sugar
1 tsp vanilla extract
1/2 tsp peppermint extract, optional
2 1/4 C all-purpose flour
1/4 C crushed peppermint candies
3/4 C confectioner's sugar, for rolling cookies in
1 tbsp crushed peppermint candies, for rolling cookies in
Instructions
Preheat oven to 350. Line a baking sheet with parchment paper or lightly spray with non-stick cooking spray.
Cream together butter and sugar. Add in vanilla and peppermint extracts and beat until creamy.
Slowly beat in flour and crushed peppermint candies. Dough will be a little stiff but will come together when pressed.
Roll dough into 1-inch balls. Bake for 10-12 minutes or until bottoms just start to turn golden brown.
Cool for 2-4 minutes (or until you can handle them) on baking sheet.
Stir together confectioner's sugar and crushed peppermint candies in a small bowl.
Roll cookies in sugar mixture to coat.
Place on a wire rack to cool completely. If confectioner's sugar has melted into some of the cookies, give them another roll in the sugar mixture.
Recommended Products
As an Amazon Associate and member of other affiliate programs, I earn from qualifying purchases.