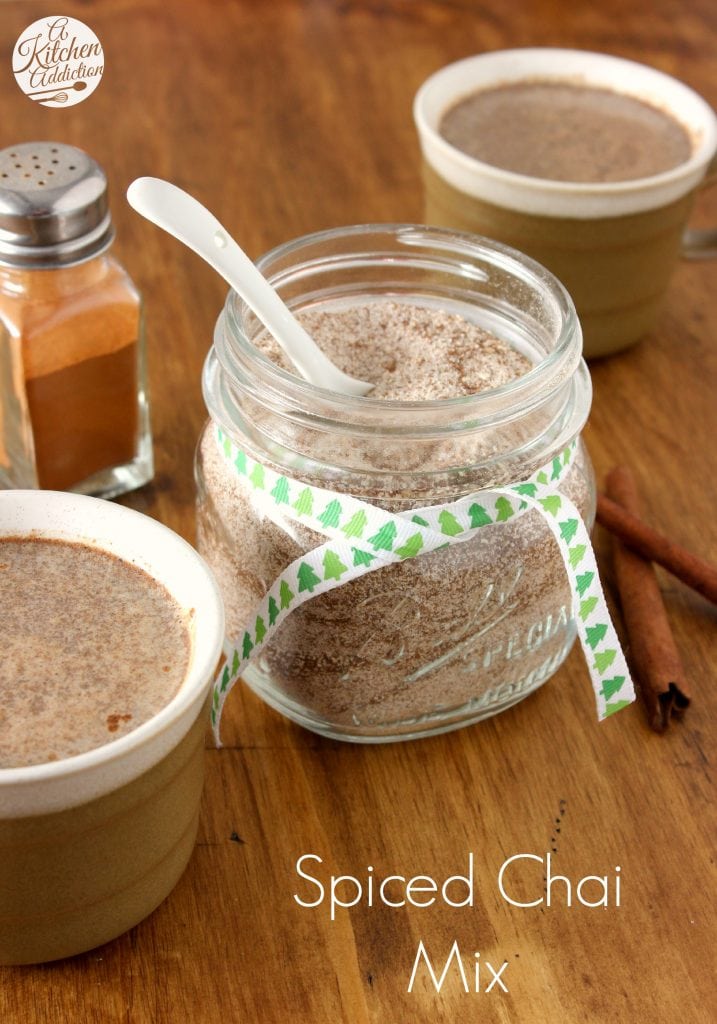 Christmas is now less than a week away! If you're like me, you still have a few loose ends that need to be taken care of (or is that only me?!). If you still need some ideas for co-workers, friends, etc., I can help!
This spiced chai mix is perfect for gifts. It packs easily and goes well with a mug and a batch of biscotti or cookies for a homemade gift!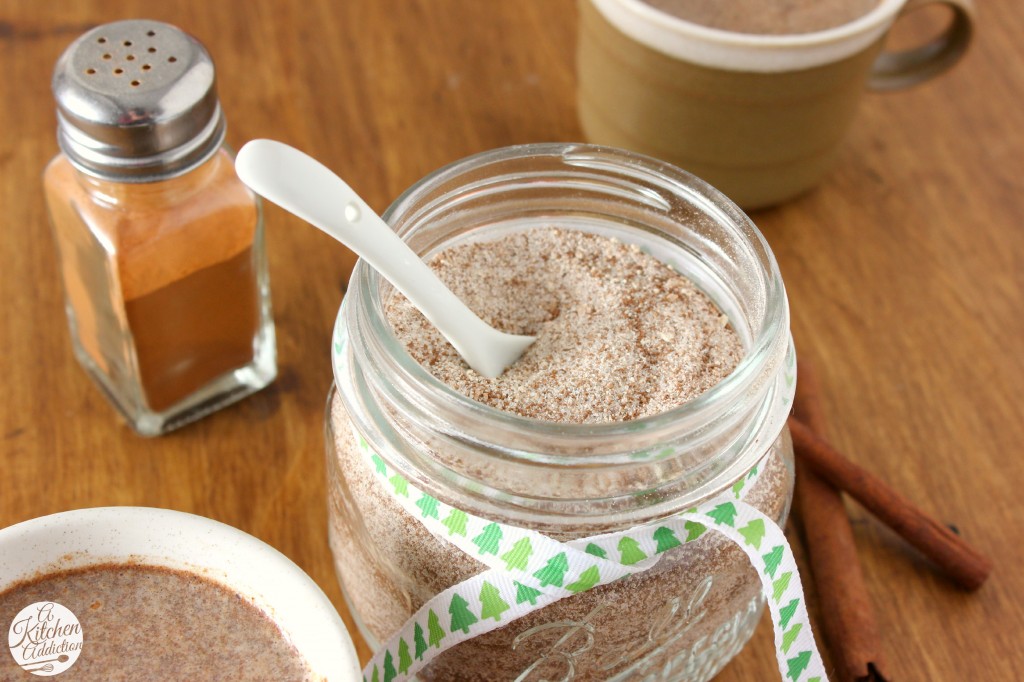 Like fudge, I find myself drinking more chai around the holidays than any other time of year. It is one of my favorite drinks to enjoy on a chilly afternoon or evening.
After being introduced by my friend to this vanilla chai mix, I've been hooked. Because we drink so much of it, I wanted to mix it up a bit for a little different flavor.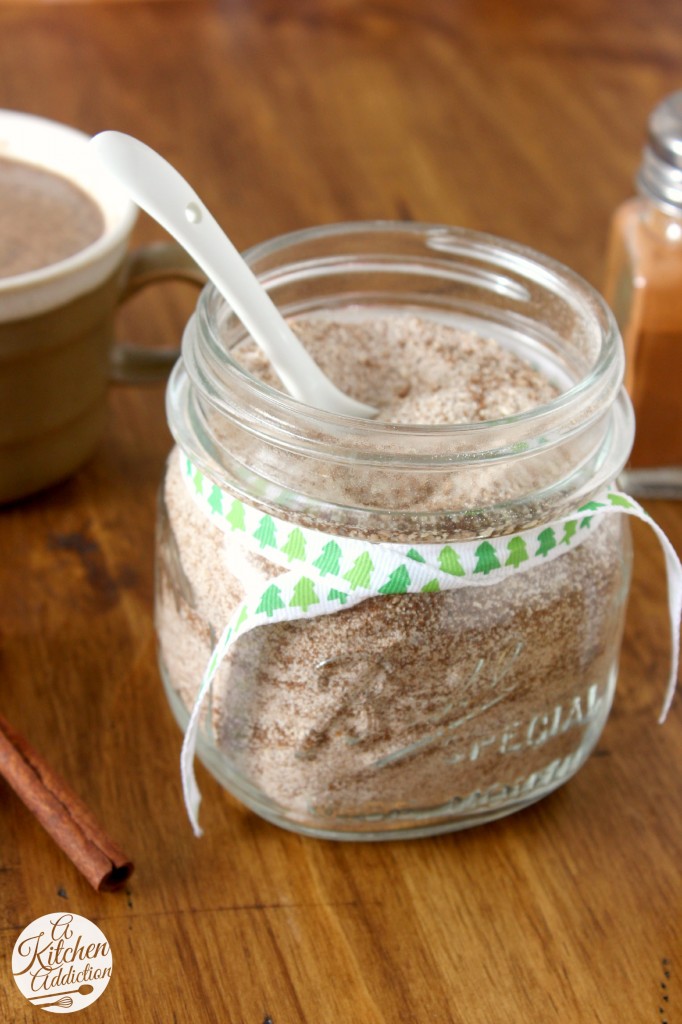 This spiced chai mix is a bit spicier than the vanilla mix and has a combination of regular and brown sugar. If you aren't sure about the amount of spice, feel free to cut it back a bit.
Just make sure to use the combination of sugars. The brown sugar adds a great caramel-like flavor!

DIY Spiced Chai Mix
Author:
A Kitchen Addiction
Ingredients
1 C non-fat dry milk
1 C powdered non-dairy creamer
1 C powdered vanilla creamer (can use sugar-free, fat-free, or regular)
1½ C sugar or granulated sugar substitute that measures cup for cup the same as sugar
1 C brown sugar
1½ C unsweetened instant tea
2½ tsp ginger
2½ tsp cinnamon
1½ tsp cloves
1¼ tsp cardamom
1¼ tsp nutmeg
1 tsp allspice
½ tsp white pepper
Instructions
In a large bowl, whisk together all ingredients. Store in an airtight container.
To make: Scoop 2-3 tablespoons of mix into mug. Pour in 6-8 ounces of hot water. Stir and enjoy.