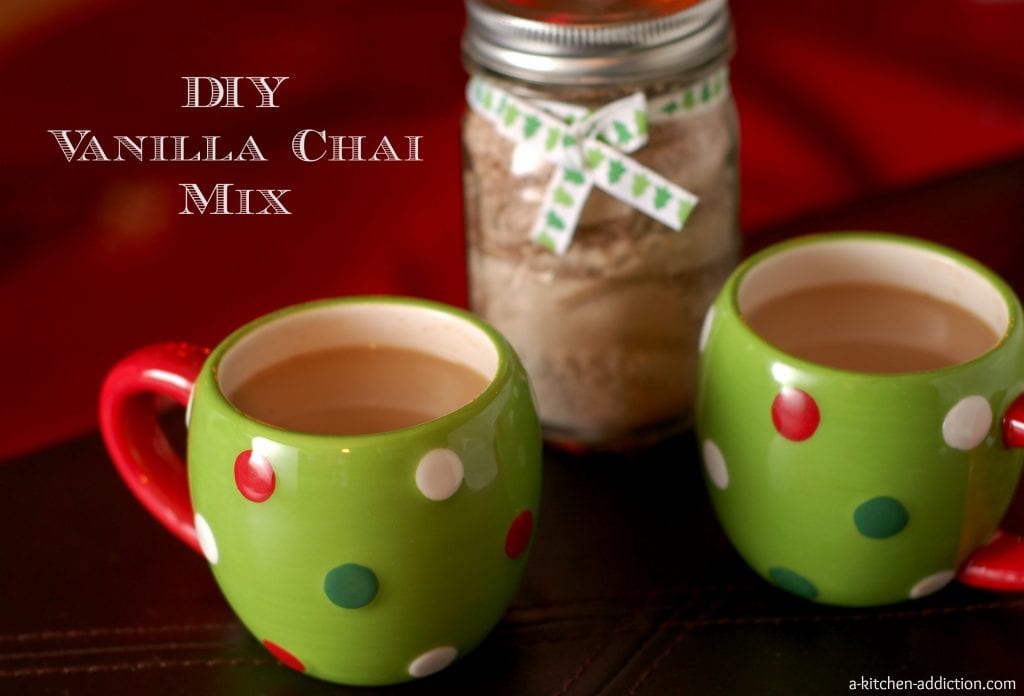 While visiting my friend out East last week, she served this delicious chai one of the first nights I was there. (Oh, and I saw snow for the first time this season! Unfortunately, I couldn't take it back with me. . .) It was creamy with just the right balance of sweet and spicy! I, of course, asked for the recipe. She kindly shared it with me and now I get to share it with all of you!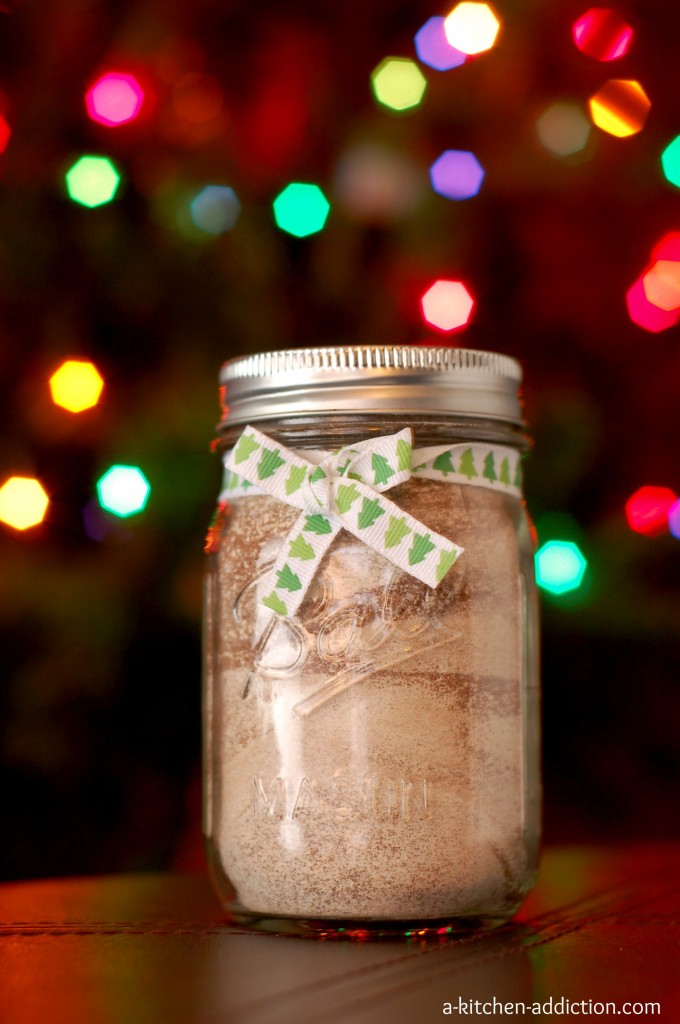 One of the best parts about this chai mix is that you can make it according to your taste preferences and dietary needs. If you need sugar free, use sugar free ingredients. Don't like vanilla? Use all regular creamer. Need to watch your calories? Use non-fat ingredients. Want more spice? Go ahead and add more of the spices. See? It's perfectly versatile! 🙂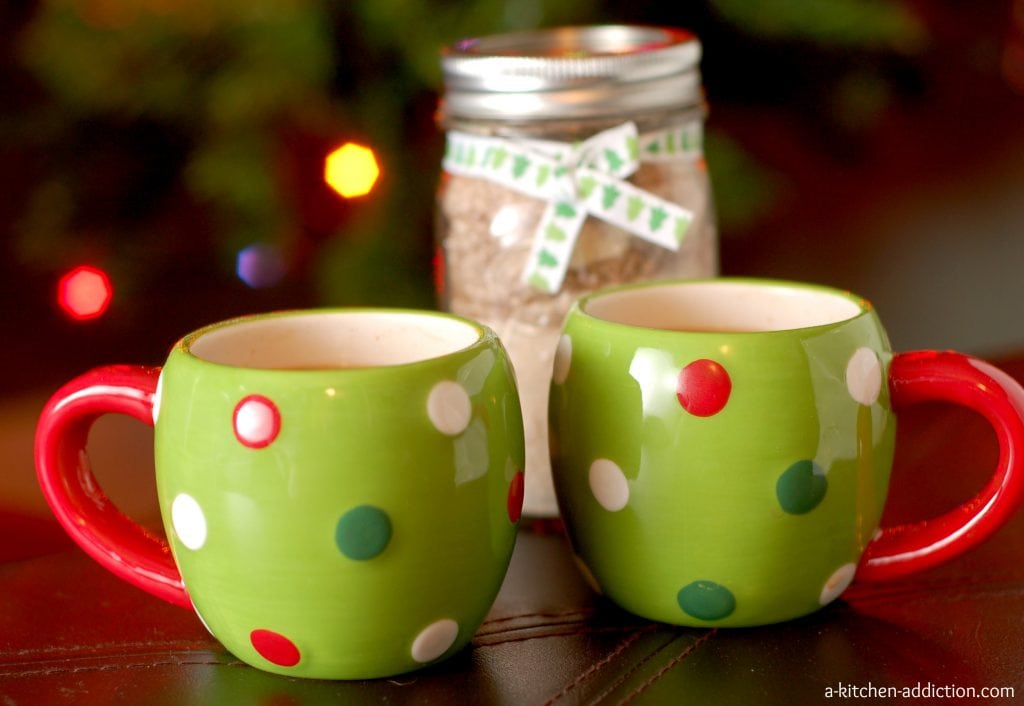 It's perfect for gift giving since it can be made well ahead of the time that you need it. It also packs well and makes a great gift package with coffee mugs, biscotti, etc.
DIY Vanilla Chai Mix
Yield: approximately 7 Cups dry mix
Ingredients
1 C non-fat dry milk
1 C powdered non-dairy creamer
1 C sugar-free, fat-free powdered vanilla creamer
2 1/2 C sugar or granulated sugar substitute that measures the same as sugar (or 1 1/4 C Truvia baking blend)
1 1/2 C unsweetened instant tea
2 tsp ginger
2 1/2 tsp cinnamon
1 1/4 tsp cloves
1 1/4 tsp cardamon
1 1/4 tsp nutmeg
1 tsp allspice
1/2 tsp white pepper
Directions
Whisk all ingredients together. Store in an airtight container.
Scoop 2-3 tablespoons of mix into mug. Stir in 6-8 ounces hot water. Enjoy!