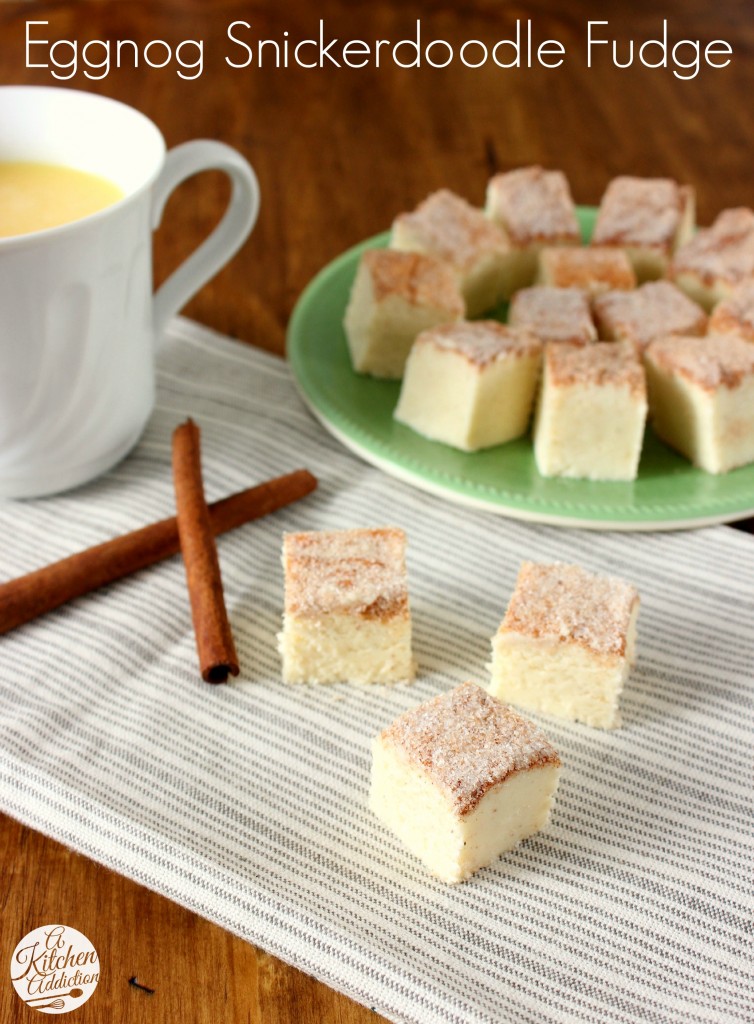 I don't know why, but it seems like I only make fudge around the holidays. Though, when it comes to eating it, that's probably a good thing.
There's something about fudge that makes it hard to stop at just one piece, and this eggnog snickerdoodle fudge is no exception!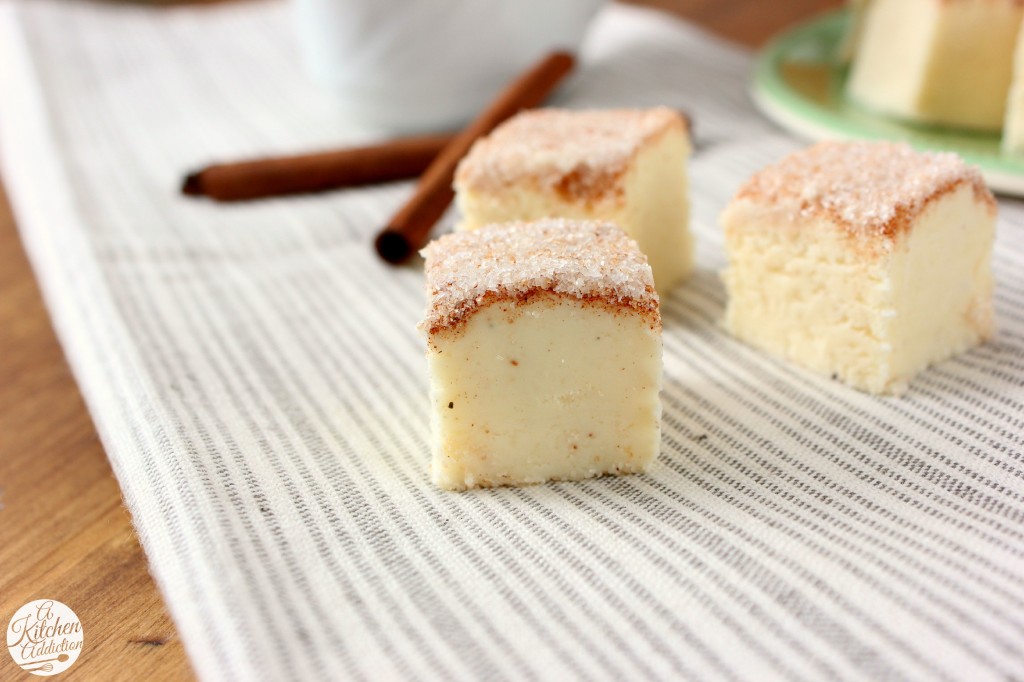 When Christmas rolls around, I'm always looking for new recipes to try and this year was no different. I kept seeing eggnog fudge recipes popping up and knew that I had to try it for myself.
Of course, I couldn't just stop at eggnog, I had to add the flavor of one of my favorite cookies. . .snickerdoodles!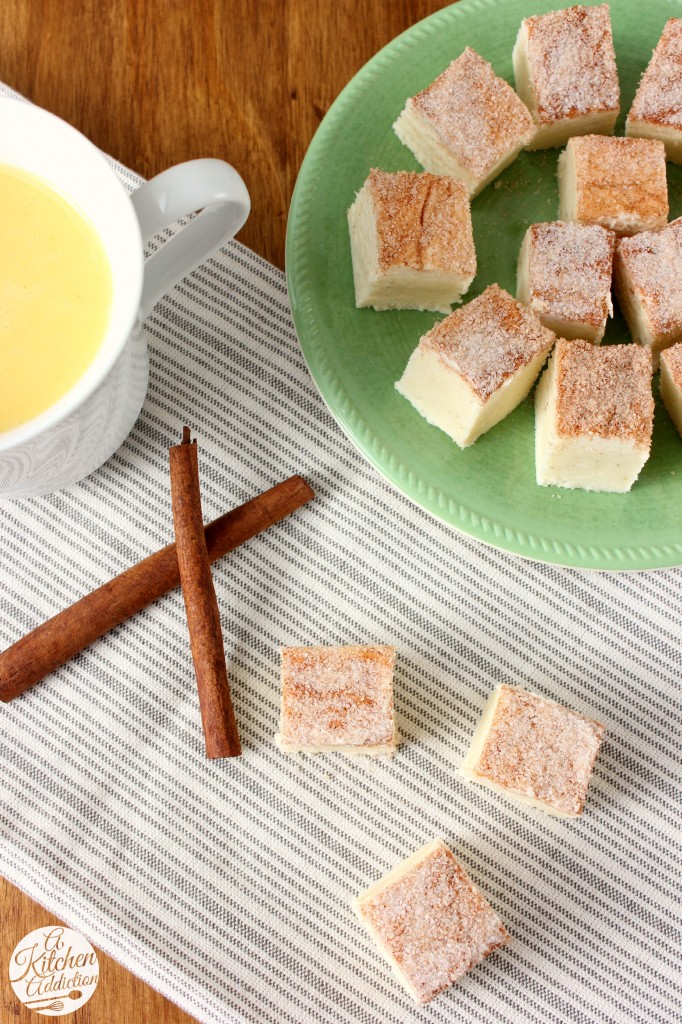 This rich, creamy fudge has real eggnog in it, lots of nutmeg and a topping of cinnamon sugar. The slight crunch of the cinnamon sugar topping adds a bit of texture and gives the fudge the flavor of a snickerdoodle cookie (cookies and fudge are a great combination!).
If you love eggnog, then you'll want to make this eggnog snickerdoodle fudge as soon as possible!
Eggnog Snickerdoodle Fudge
Author:
A Kitchen Addiction
Ingredients
3 tbsp sugar
½ tsp cinnamon
2 C sugar
¾ C eggnog
½ C unsalted butter
⅛ tsp salt
½ tsp nutmeg
1 tsp vanilla extract
1 (7 oz) jar of marshmallow creme
10 ounces white chocolate or white almond bark/candy coating
Instructions
Line an 8x8 or 9x9 inch baking dish with aluminum foil. Butter or spray with non-stick cooking spray.
In a small dish, stir together sugar and cinnamon. Set aside.
In a large, heavy duty saucepan, add sugar, eggnog, butter, and salt. Bring to a boil over medium heat. Stir constantly to prevent scorching. While stirring, continue to boil for 8-10 minutes or until temperature reaches 234 F.
Remove from heat and quickly stir in nutmeg, vanilla extract, marshmallow creme, and white candy coating. When marshmallow creme and candy coating are melted. Pour mixture into prepared baking dish. Sprinkle with cinnamon sugar mixture and lightly press down.
Allow to cool to room temperature before placing in the refrigerator to cool completely.
Cut into pieces and serve.
This recipe is slightly adapted from
RecipeGirl
.