You can enjoy all the flavors of stuffed peppers without going through all the worked of making stuffed peppers by whipping together this easy, hearty lightened up southwestern stuffed pepper casserole!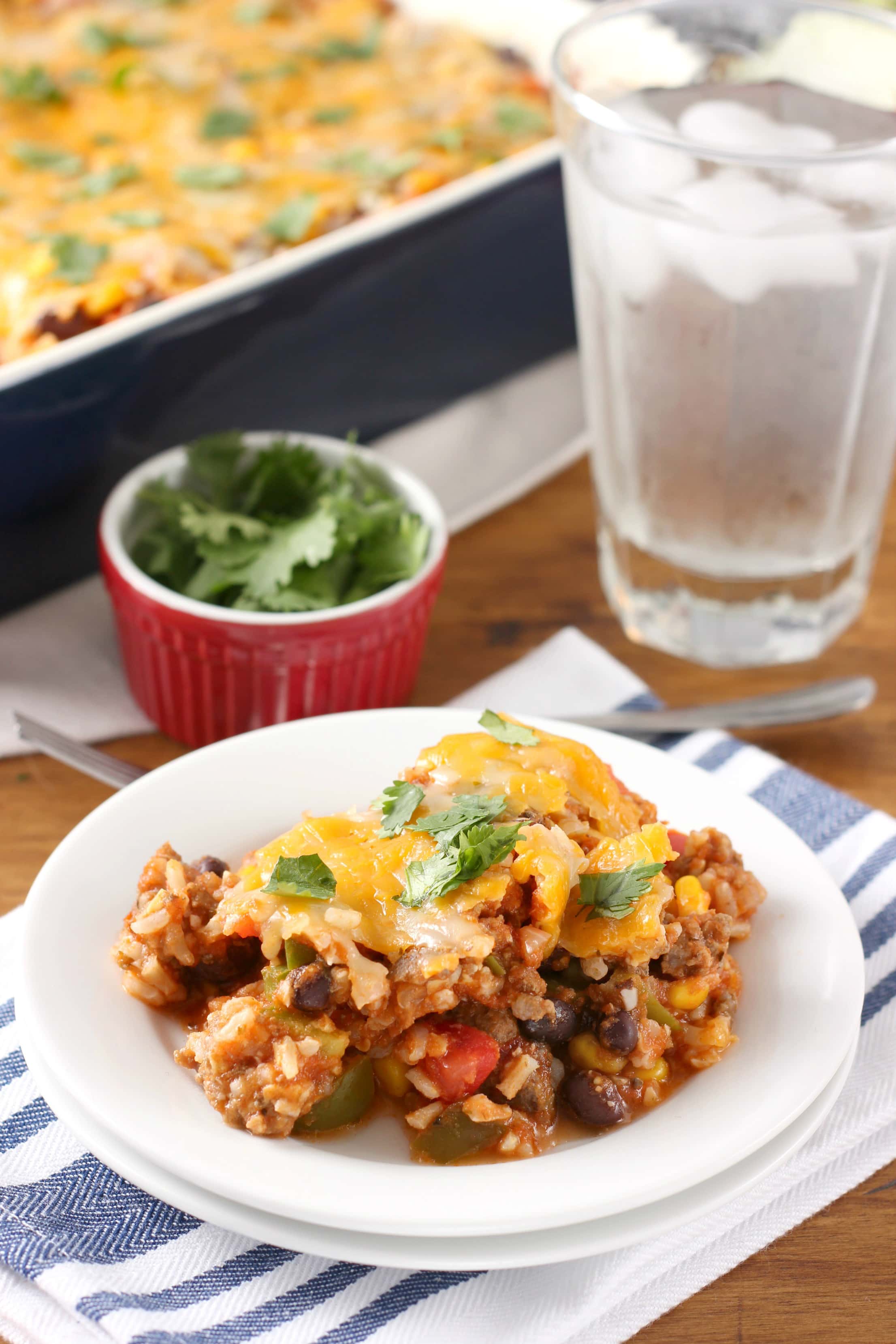 *This post is from 10/19/12. Images updated 10/7/16.
I figured it was time for something savory after so many sweets. Though a scone or perhaps a slice of coffee cake wouldn't be a bad way to start off the morning!
Anyways, if you are looking for a quick weekend meal to fit in around all of your activities, this southwestern stuffed pepper casserole is for you!
With a little prep work, such as chopping veggies and making rice that can be done the night before, you can have a hearty meal loaded with veggies, meat, and complex carbs in no time.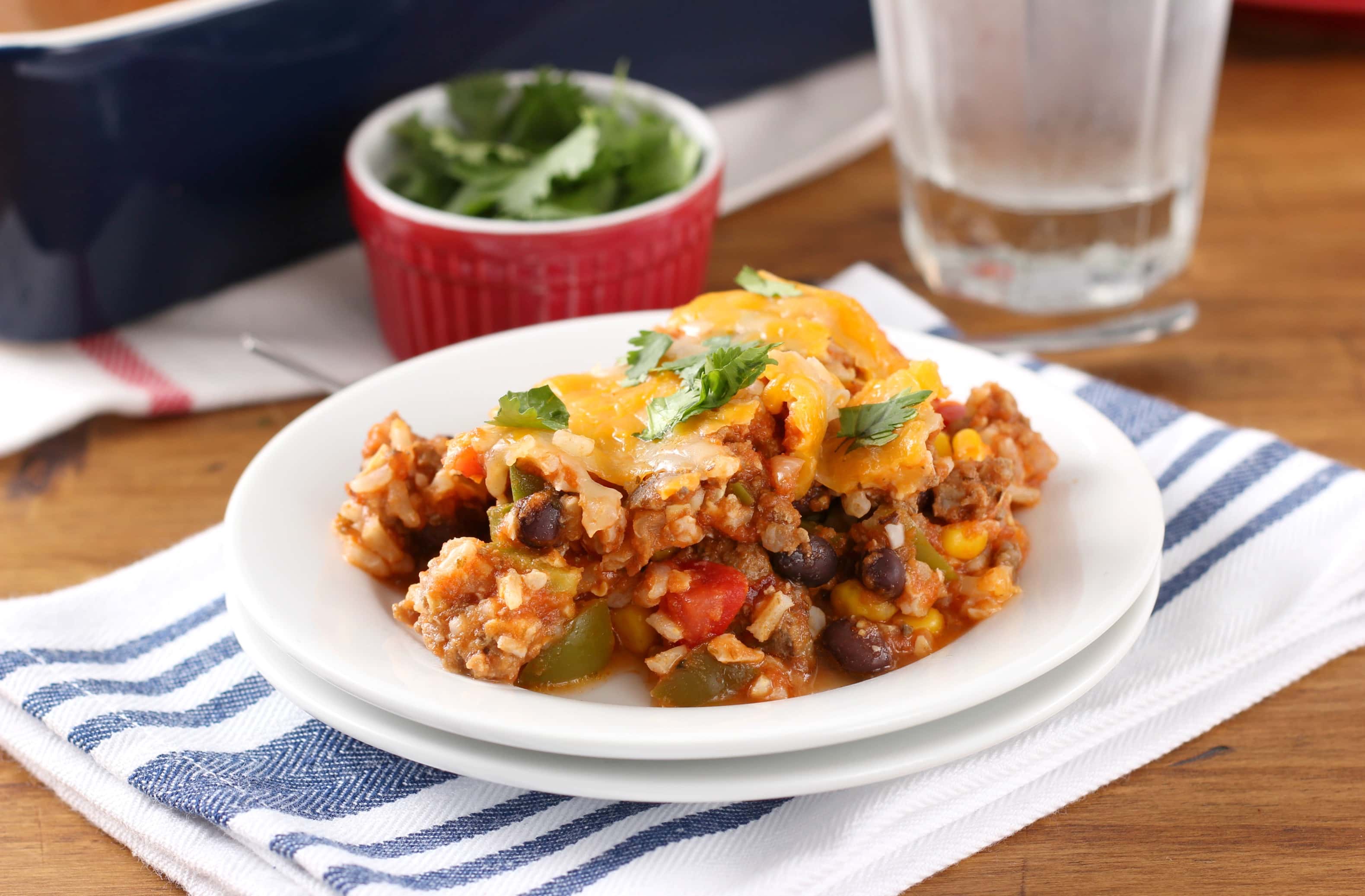 Plus, it makes a lot and the leftovers heat well, so you can make a couple of meals out of one time of preparation!
I have made a more traditional lightened up stuffed pepper casserole version before, and it quickly became a favorite because of how good it was and how easy it was to prepare.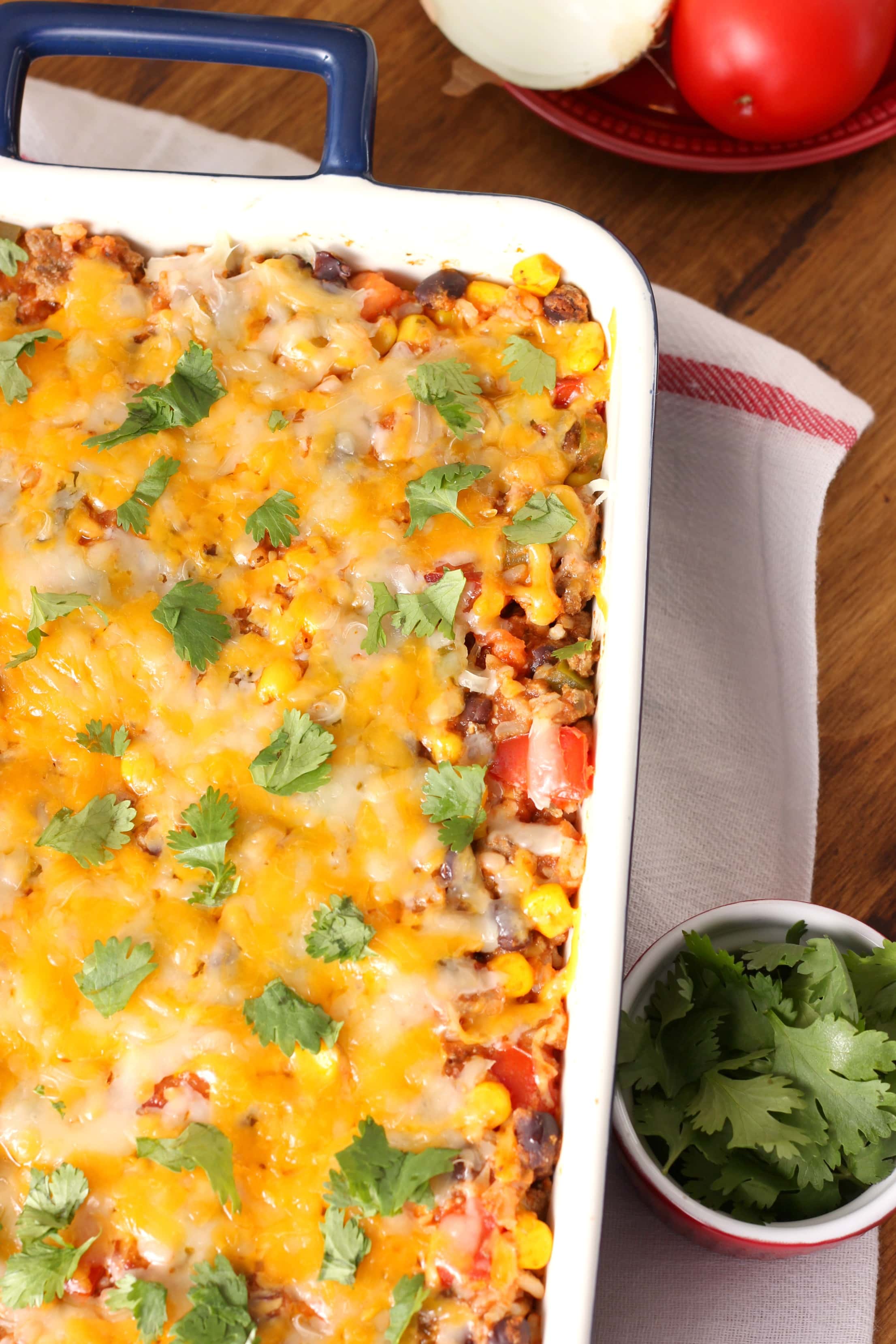 However, I'm always looking for ways to add more veggies to meals and the addition of black beans and corn fit perfectly!
The first time I made this variation, it got eaten before any pictures could be taken, so I figured that was a good sign and made it again. Have a great weekend!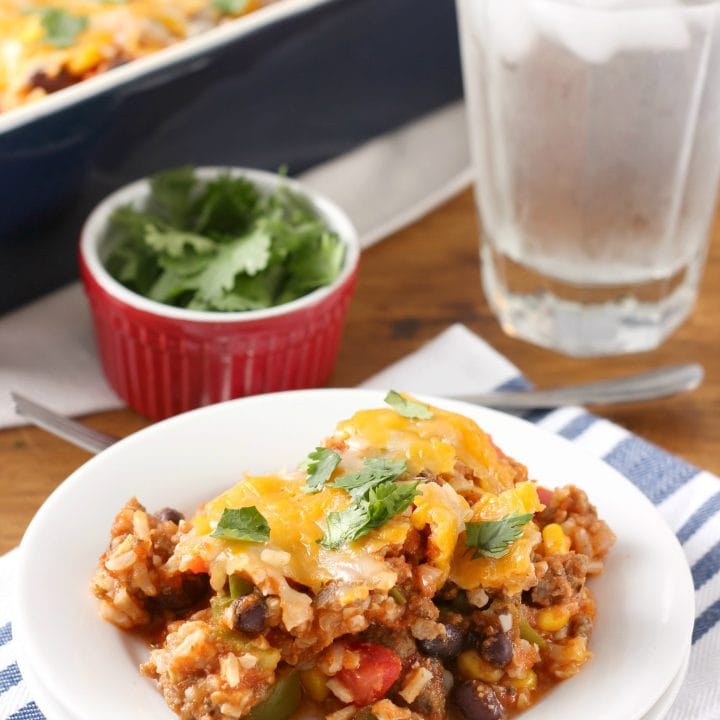 Southwestern Stuffed Pepper Casserole
Ingredients
1 lb lean ground beef
1/2 C onion, chopped
3 garlic cloves, finely minced
2 small green peppers, or about 1 C chopped pepper
1/2 tsp salt
2 C cooked brown rice
1 24 oz. jar reduced-sodium spaghetti sauce or homemade sauce
1 C frozen corn, thawed
1 C black beans
1 C tomatoes, chopped
1 1/2 C shredded cheese, divided (I used a combination of mozzarella and sharp cheddar.)
Instructions
Cook ground beef in a large skillet until no longer pink. Drain excess grease. Add onion, garlic, green peppers, and salt. Cook until onions turn translucent.
In a large bowl, stir together rice, spaghetti sauce, corn, beans, tomatoes, and 3/4 cup shredded cheese. Add in ground beef mixture and stir until combined. Spread mixture in a 2 1/2 quart casserole dish. Sprinkle remaining 3/4 cup shredded cheese over the top.
Bake for 25 minutes or until cheese begins to brown.
Let sit for 5-10 minutes before serving.
Recommended Products
As an Amazon Associate and member of other affiliate programs, I earn from qualifying purchases.