You can enjoy all the flavors of stuffed peppers without going through all the worked of making stuffed peppers by whipping together this easy, hearty lightened up stuffed pepper casserole!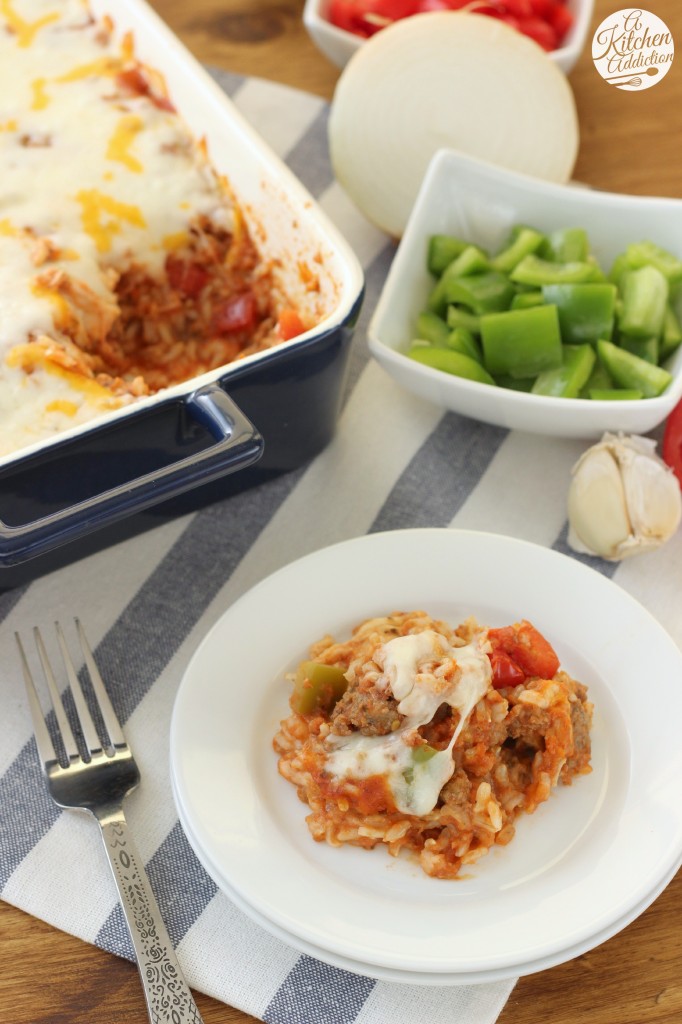 With the passing of Labor Day weekend, people seem to be in two different groups. One group is hanging on to all things summer as hard as they can and one group is charging into all things fall! Whatever group you're in, I think we can agree on one thing. Comfort food is good.
Quick and easy comfort food is better. Quick and easy comfort food that is healthy (while still tasting good!) is best! One dish that fits all of those requirements is this lightened up stuffed pepper casserole.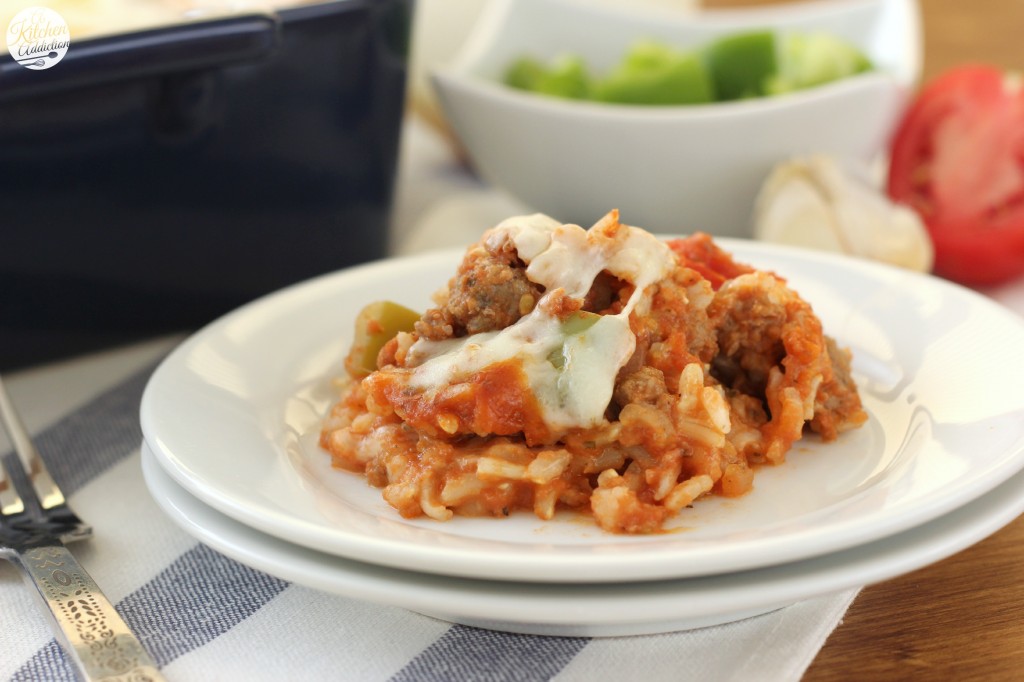 Warm, hearty comfort food is always a favorite around here, so I figured it was about time that I lightened up one of our favorites. Stuffed pepper casserole is super easy is to make, can be made ahead of time, and can be switched up to meet everyone's tastes.
What's not to like?! It wasn't hard to give this dish a nutritious makeover while keeping the taste we loved.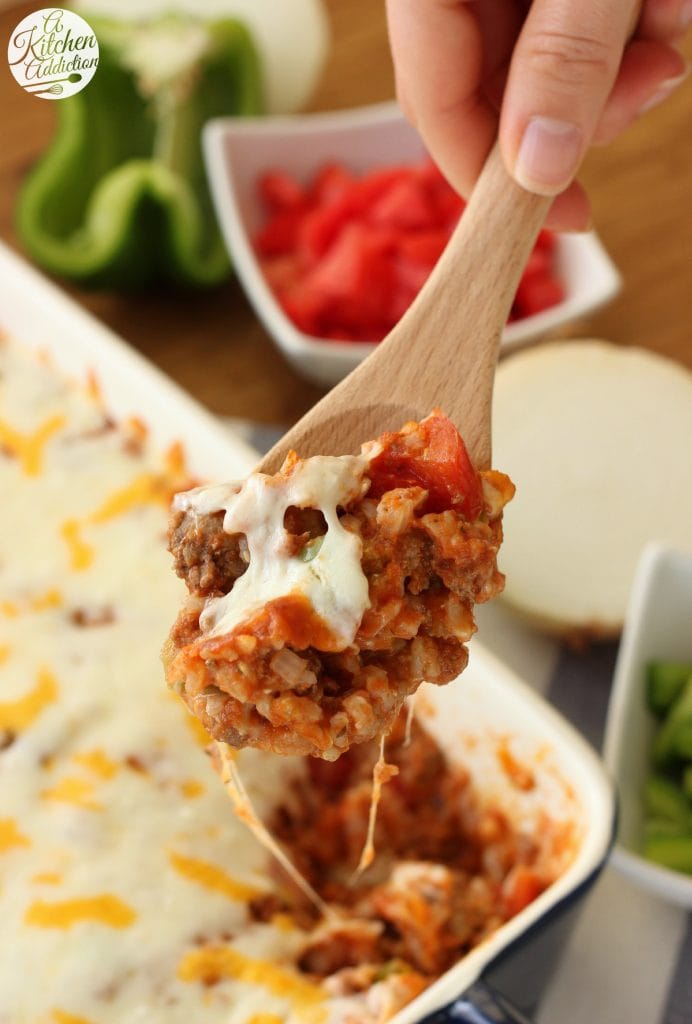 Lean ground beef or turkey breast keeps the protein light. Using fresh tomatoes, peppers, onions, and garlic gives the casserole a boost of nutrients.
And for the rice? Make the simple swap of brown rice for white rice. No one will even notice and you'll get all of the benefits of whole grains instead of refined white rice.
A dish that can be a favorite for both summer and fall lovers!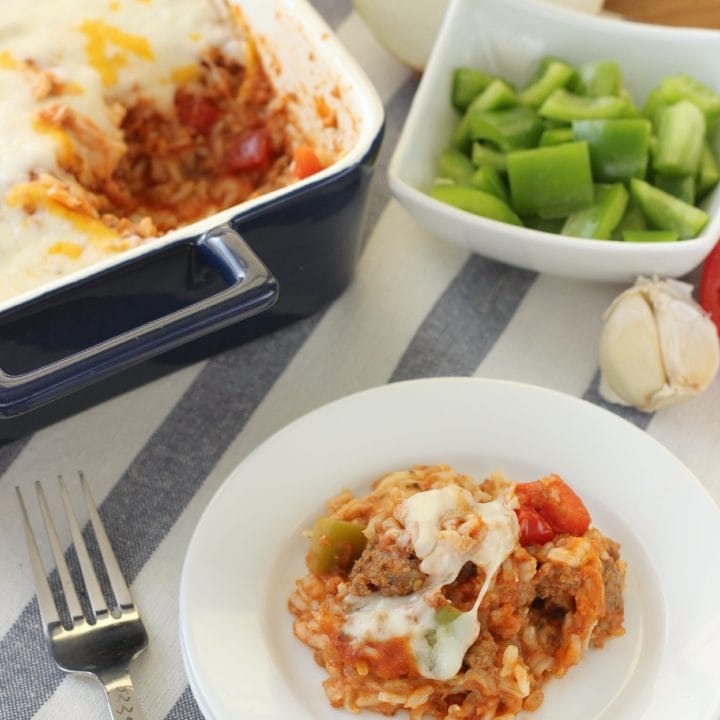 Lightened Up Stuffed Pepper Casserole
Ingredients
1 lb extra-lean ground beef or ground turkey breast
1 ½ C green bell pepper, chopped
½ C onion, chopped
2 cloves garlic, minced
¼ tsp salt
¼ tsp pepper
2 C cooked long grain brown rice
1 C tomatoes, chopped
1 (24 oz) jar reduced-sodium, no sugar added spaghetti sauce (or your favorite homemade spaghetti sauce)
1 ½ C reduced-fat shredded mozzarella cheese blend, divided
Instructions
Cook ground beef in a large skillet over medium until no longer pink. Drain excess grease. Add pepper, onion, garlic, salt and pepper. Continue cooking until onions turn translucent and peppers become tender.
Preheat oven to 350.
In a large bowl, carefully stir together beef mixture, rice, tomatoes, tomato sauce, and ¾ cup shredded cheese.
Spread mixture into a 2 ½ quart casserole. Sprinkle with remaining ¾ cup shredded cheese.
Bake for 25 minutes or until heated through and cheese is melted.
Allow to cool for 10 minutes before serving.
Store leftovers in the refrigerator.
Recommended Products
As an Amazon Associate and member of other affiliate programs, I earn from qualifying purchases.