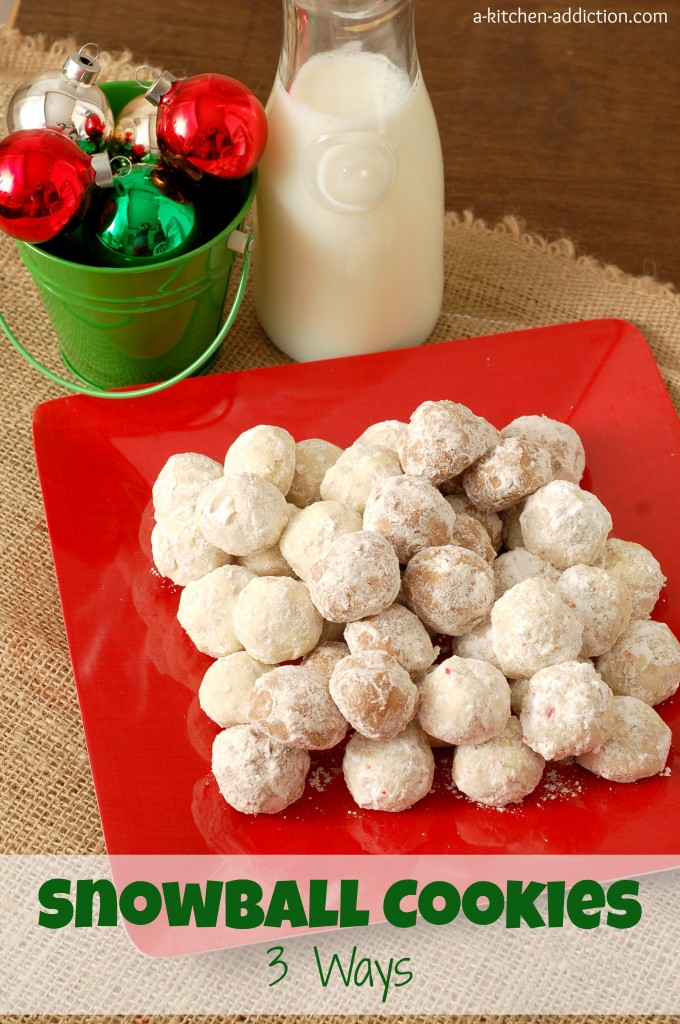 Snowball cookies, Mexican wedding cookies, Russian teacakes. . .what do you call them? I think they have been called every name by my family. . . Well, whatever name you give them, these cookies always make an appearance at Christmas with my family!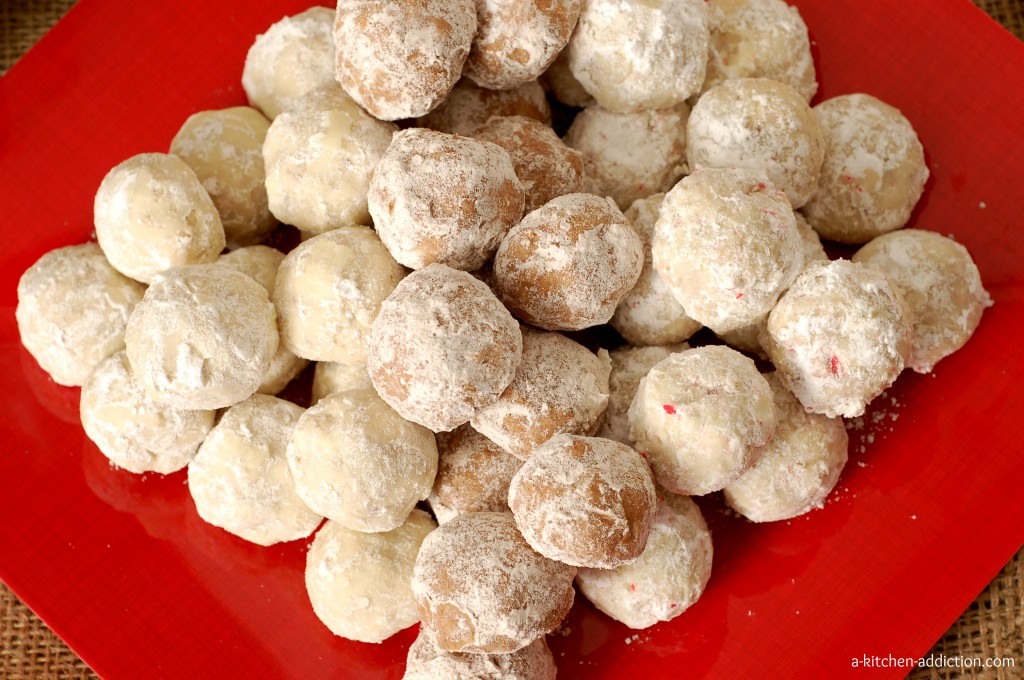 Over the years we have used different recipes that call for varying amounts of flour, sugar, or nuts. We've even made different variations that included mini chocolate chips, cinnamon, cinnamon chips, peppermint, etc. I'm not exactly sure where this recipe comes from, or if it is a compilation of different recipes. It's just the one I found written out on a piece of notebook paper. 🙂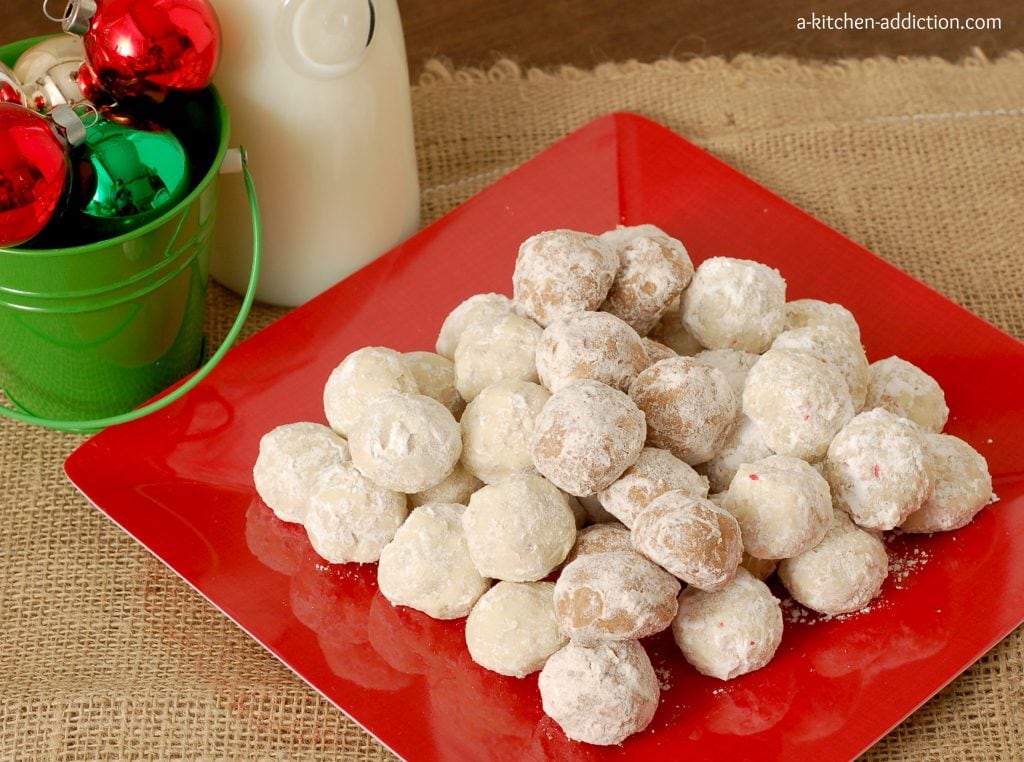 These variations are a couple of our favorites. Both the peppermint and cinnamon enhance the richness of  these cookies and make these little melt-in-your-mouth cookies even more addicting!
*Notes: If you are a big fan of peppermint, you may want to add more as this recipe gives the cookies just a hint of peppermint. Also, make sure that you crush the peppermint candies into almost a powder for the peppermint that you add to the cookies. If you have any big chunks, they may end up melting out of the cookie.
Snowball Cookies 3 Ways
Yield: approx. 4 dozen 1 inch cookies
Ingredients
1/2 C confectioner's sugar, sifted
1 C butter, softened
1 tsp vanilla extract
2 C all-purpose flour
2/3 C pecans, finely chopped
3/4 C confectioner's sugar, for rolling cookies
*For peppermint snowball cookies: Add 1/4 cup finely crushed peppermint candies to the dough when adding the flour. Add another tablespoon of crushed peppermint candies to the confectioner's sugar that is used for rolling the cookies in.
*For cinnamon snowball cookies: Add 2 1/2 teaspoons of cinnamon to the dough when adding the flour. Add another teaspoon cinnamon to the confectioner's sugar that is used for rolling the cookies in.
Directions
Preheat oven to 350. Lightly spray cookie sheets with non-stick cooking spray or line with parchment paper.
Cream together butter and confectioner's sugar. Beat in vanilla extract until creamy.
Slowly beat in flour and nuts (and other add-ins, if you are making a variation). Dough will be somewhat stiff.
Roll dough into 1 inch balls. Bake for 8-10 minutes or until set and bottoms turn light golden brown.
Cool for 2-5 minutes (or until you can handle them) on baking sheet.
Roll cookies in confectioner's sugar to coat.
Remove cookies to wire rack to cool. If confectioner's sugar has melted into some of the cookies, give them another roll in the confectioner's sugar.
This recipe is linked with the Riverton Housewives Round Up, Thursday Treasures, Weekend Potluck.