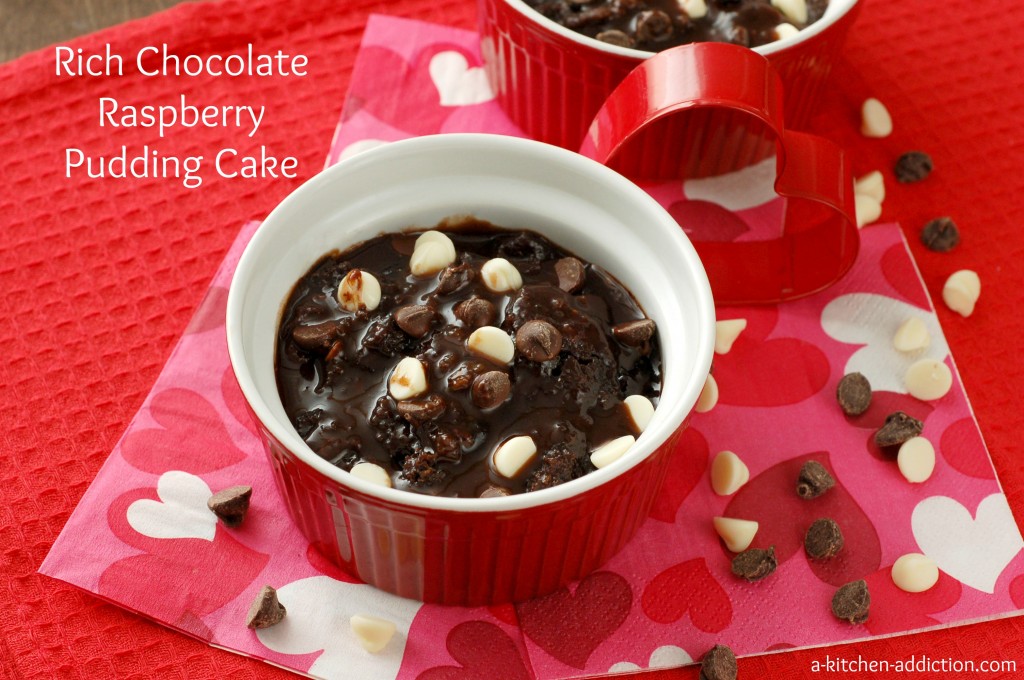 I love when you guys let me know that you have tried recipes or when you suggest variations to recipes that I have shared. This chocolate raspberry pudding cake is a result of one of those suggestions. One of my lovely readers (Hi, Amber!) made a comment on my Rich Chocolate Peanut Butter Pudding Cake. She thought that it would taste good with a fruit such as raspberry. Boy, was she right!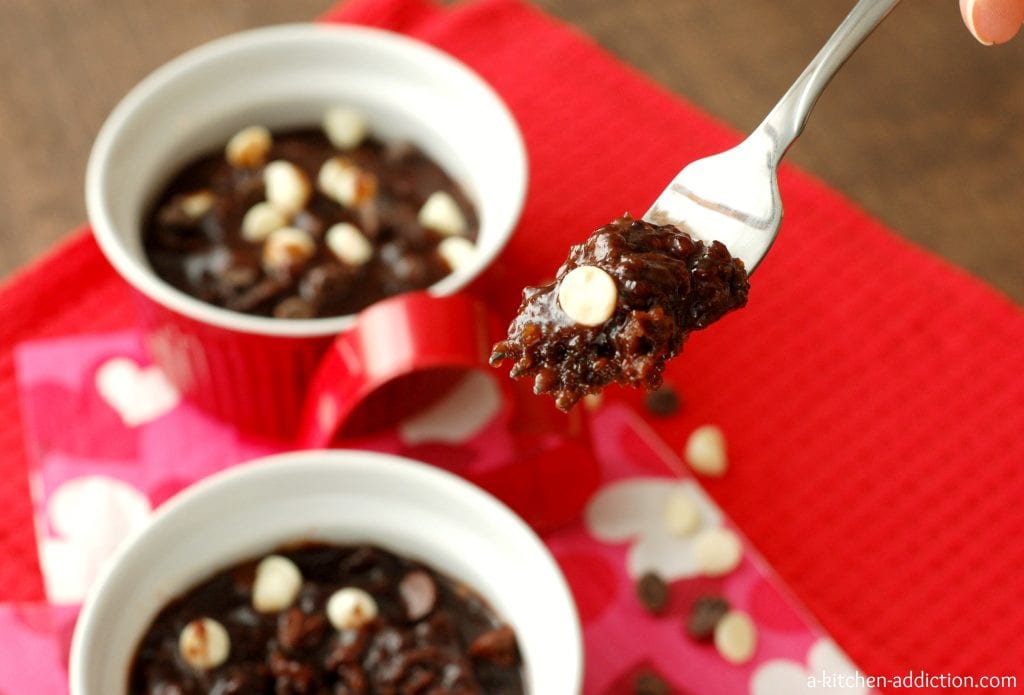 Swap out the peanut butter and peanut butter chips for some raspberry preserves and dark chocolate chips and you have one rich, gooey, chocolaty and raspberry dessert! The cake is like that of a gooey brownie stuffed with dark and white chocolate chips. The raspberry preserves are swirled on top and complement the chocolate sauce perfectly. My only regret about this pudding cake is that I didn't try it sooner! The preparation is easy and the baking is done in a slow cooker. Throw it in when you get home from work and you have a warm, chocolaty dessert ready in time for after dinner. . .very convenient!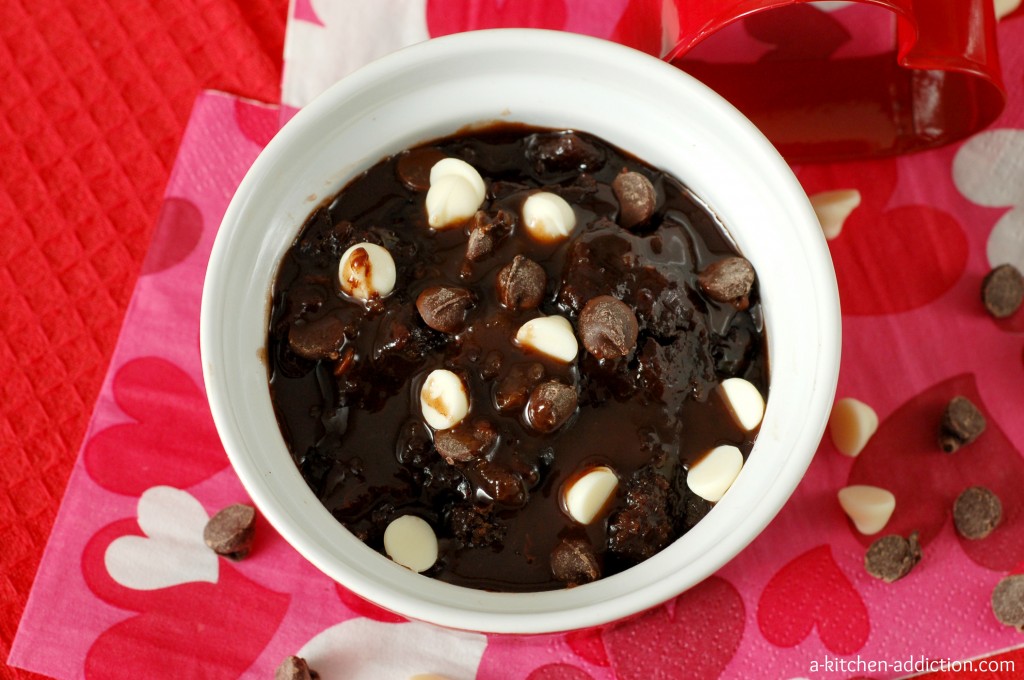 If you have a significant other who likes chocolate. . .1) I"m jealous, mine doesn't. 2) This chocolate raspberry pudding cake would make a great Valentine's Day dessert. 3) Even if your significant other doesn't like chocolate, it would still make a great Valentine's Day dessert! 😉
Rich Chocolate Raspberry Pudding Cake
Yield: 6-8 servings
Ingredients
For the Cake
1 C all-purpose flour or whole wheat pastry flour
2 tbsp Truvia baking blend or 1/4 C sugar
1 1/2 tsp baking powder
2 1/2 tbsp unsweetened baking cocoa
2 tbsp canola oil
1/2 C non-fat milk
2 tsp vanilla extract
1/3 C white chocolate chips
1/3 C dark chocolate chips
1/4 C raspberry preserves
For the Sauce
2 tbsp Truvia baking blend or 1/4 C sugar
1/2 C sugar
2 tbsp unsweetened baking cocoa
1 1/2 C boiling water
Directions
Spray the inside of a 3 1/2 – 4 quart slow cooker with non-stick cooking spray.
In a medium-sized bowl, whisk together flour, baking blend, sugar, baking powder, and baking cocoa. Add in oil, milk, and vanilla extract. Stir until well-combined. Stir in white and dark chocolate chips. Batter will be thick.
Spread batter evenly into the bottom of the slow cooker. Melt raspberry preserves. Drizzle preserves over the top of the batter and gently swirl in with a knife.
In another bowl, stir together baking blend, sugar, baking cocoa, and boiling water. Slowly stir until sugar is dissolved. Carefully pour hot water mixture over the top of the batter.
Cover and cook on high for 2-2 1/2 hours or until toothpick inserted into the center comes out clean. Remove crock from slow cooker and cool, uncovered, on a wire rack for 20 minutes.
Spoon dessert into bowls and serve with your favorite frozen yogurt/ice cream. Store leftovers in the refrigerator.
This recipe is linked with Strut Your Stuff Saturday.