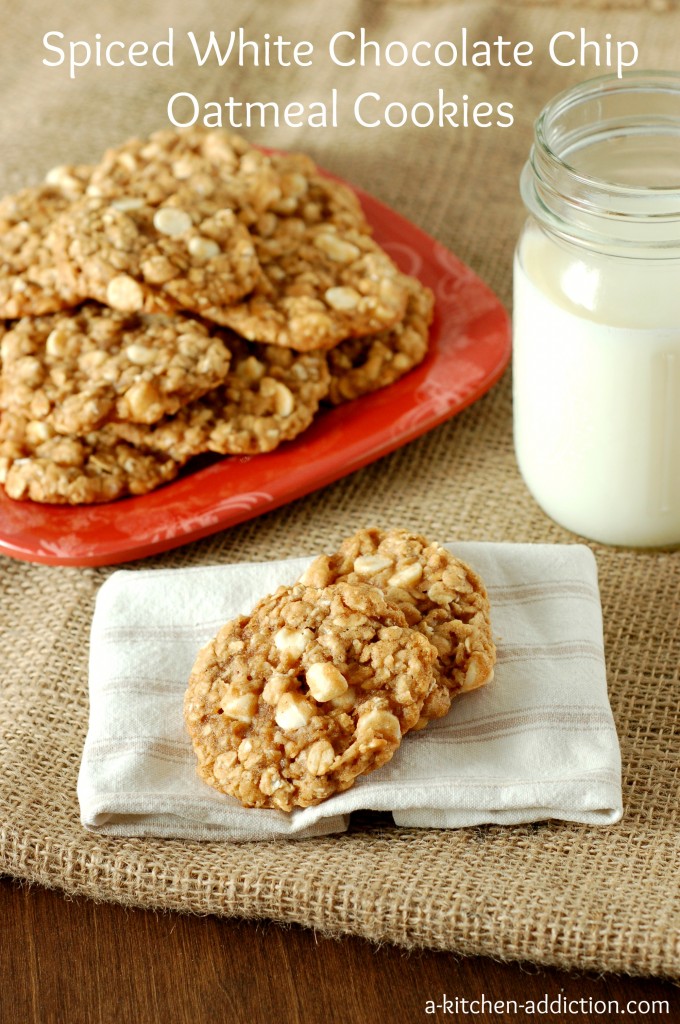 While tagging this post to put it in the proper categories, I came to realize that most of my cookie recipes have oats in them. That's a lot of cookies. . .at least there should be no question in your mind as to what my favorite kind of cookie is! 🙂 There is just something about the chewy nuttiness of oats that makes cookies containing the ingredient so good!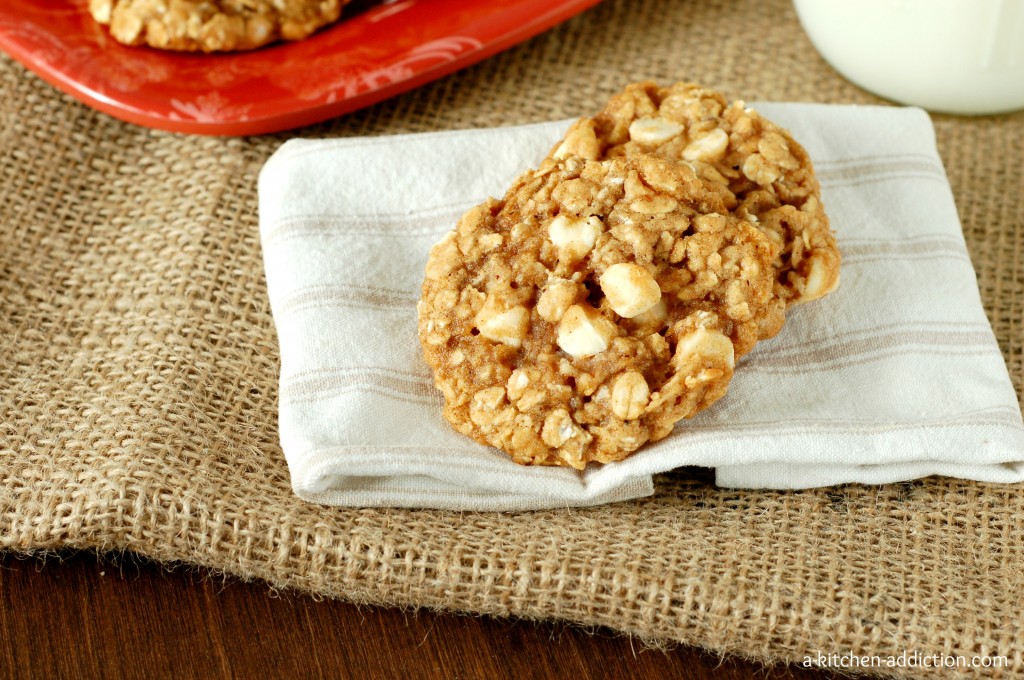 These cookies are no different. Take a traditional oatmeal raisin cookie, up the spices and swap out the raisins for white chocolate chips, and you have one of my new favorite oatmeal cookies. These cookies are loaded with cinnamon and nutmeg with a hint of ginger and cloves so that you can actually taste the spice instead of the spices being overpowered by chocolate or other ingredients.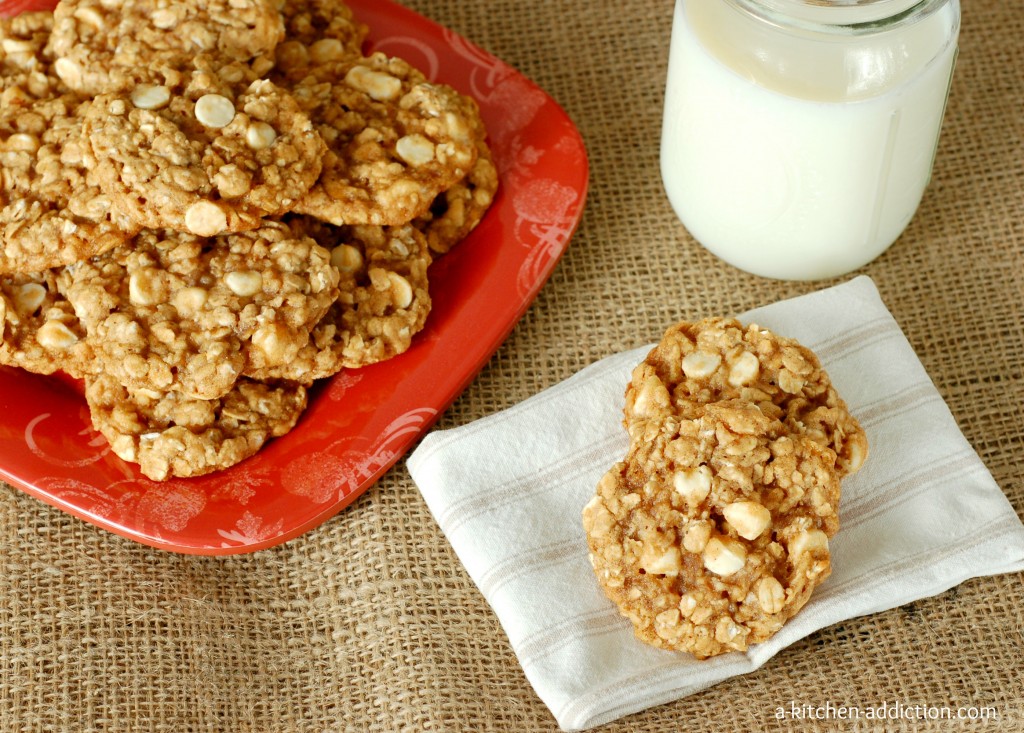 While I'm usually more of a dark chocolate fan, the creamy richness of the white chocolate is just what these cookies need. And, of course, they are crispy on the outside and chewy on the inside cookie when you take them from the oven!
Spiced White Chocolate Chip Oatmeal Cookies
Yield: 2 dozen
Ingredients
3/4 C all-purpose flour
1 1/2 C regular oats
1/2 tsp baking soda
1 tsp cinnamon
1 tsp nutmeg
1/4 tsp ginger
1/8 tsp cloves
1/4 tsp salt
1/2 C brown sugar
1/4 C sugar
1/4 C butter, softened
1 1/2 tbsp honey
1 egg
1 tsp vanilla extract.
1/3 C white chocolate chips
Directions
Preheat oven to 350. Line cookie sheets with parchment paper or baking mats.
In a large bowl, whisk together flour, oats, baking soda, cinnamon, nutmeg, ginger, cloves, and salt. Set aside.
In the bowl of a stand mixer, cream together sugars and butter. Add in honey, egg, and vanilla extract. Beat until creamy.
Slowly add in dry ingredients and beat until just combined. You may need to finish stirring by hand using a wooden spoon. Stir in white chocolate chips.
Drop dough by heaping tablespoons onto prepared cookie sheets.
Bake for 10 min or until just starting to turn golden brown.
Allow cookies to cool for 2 minutes on cookie sheets before removing to a wire rack to cool completely. Store in an airtight container.
This recipe is adapted from Cooking Light and is linked with Strut Your Stuff Saturday, Totally Tasty Tuesday, Trick or Treat Tuesday, Tuesday Talent Show, Weekend Potluck, What's Cookin' Wednesday, What's In Your Kitchen Wednesday.