These Raspberry White Chocolate Streusel Bars are made up of a rich, buttery crust and streusel topping that sandwich a layer of sweet raspberry preserves and creamy white chocolate chips!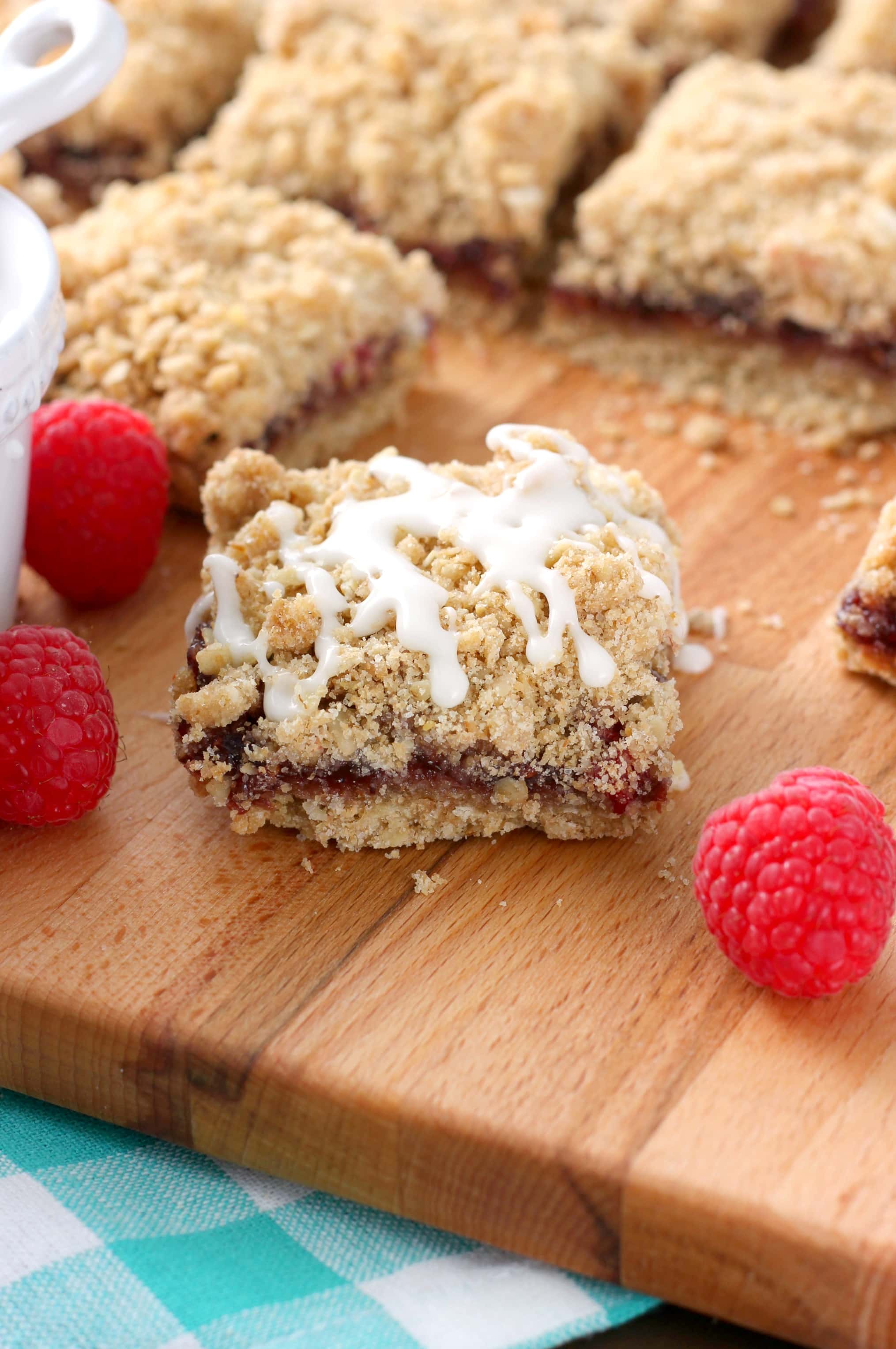 *Recipe and text from 02/13/13. Images updated 02/10/17.
In case you still have a bunch of different ideas floating around in your head that you just can't decide on for a Valentine's Day dessert, here's one more to add to the mix!
This is another quick and easy recipe, and it will please the chocolate and non-chocolate lovers alike. (Read: The person in my house who doesn't like chocolate loved these.)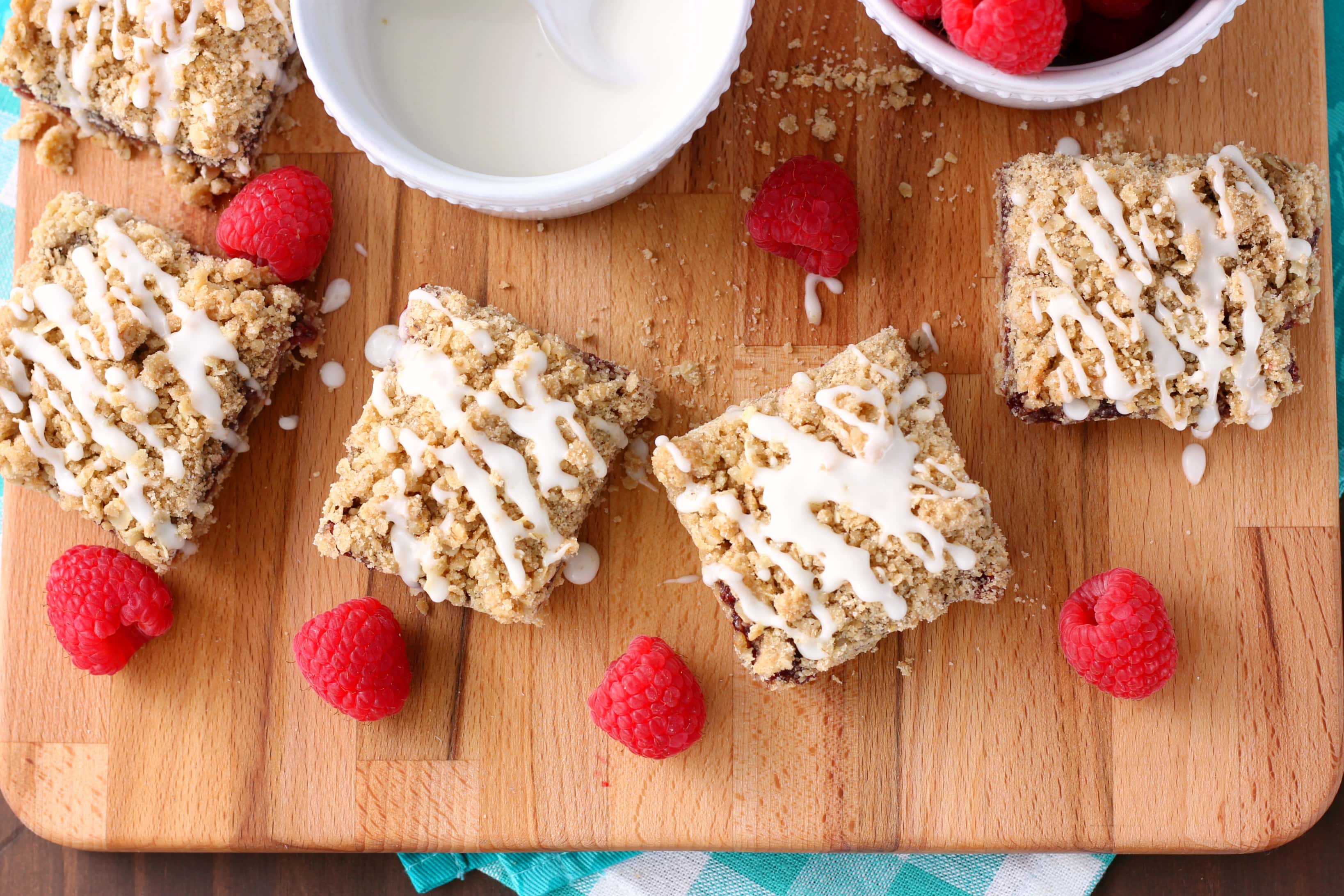 These aren't as quite as quick to bake as the molten lava cake bites from yesterday, but they still only require one bowl and simple ingredients that you probably already have in your house!
The rich, buttery crust and streusel topping sandwich a layer of sweet raspberry preserves and creamy white chocolate chips. Which, if you love fruit and streusel, is dessert perfection.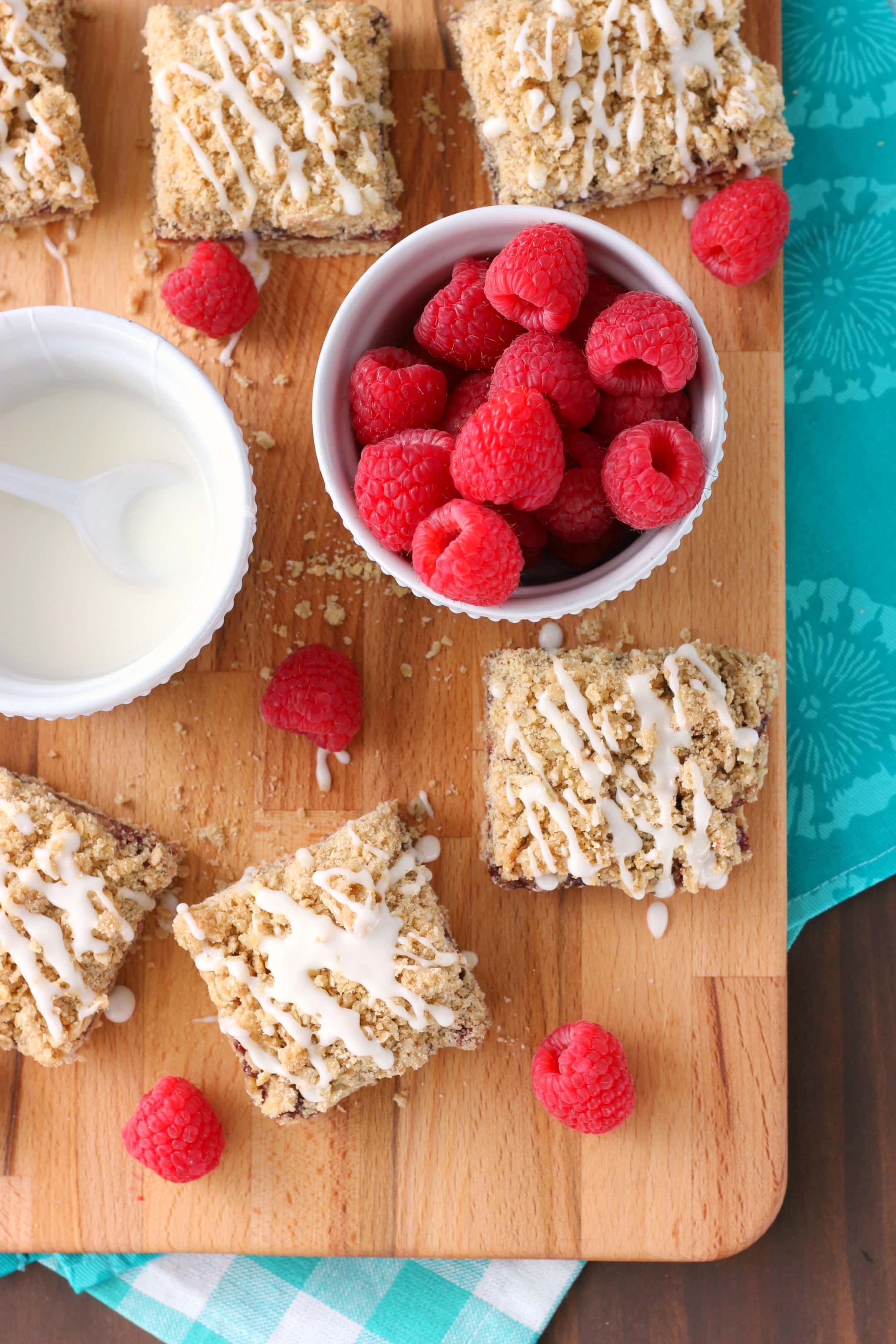 Even though these are made in a 9×9 inch pan, they are rich enough that you can easily cut them into smaller pieces to take to a party or gathering. Or, cut them into big pieces and eat them with your loved ones. 🙂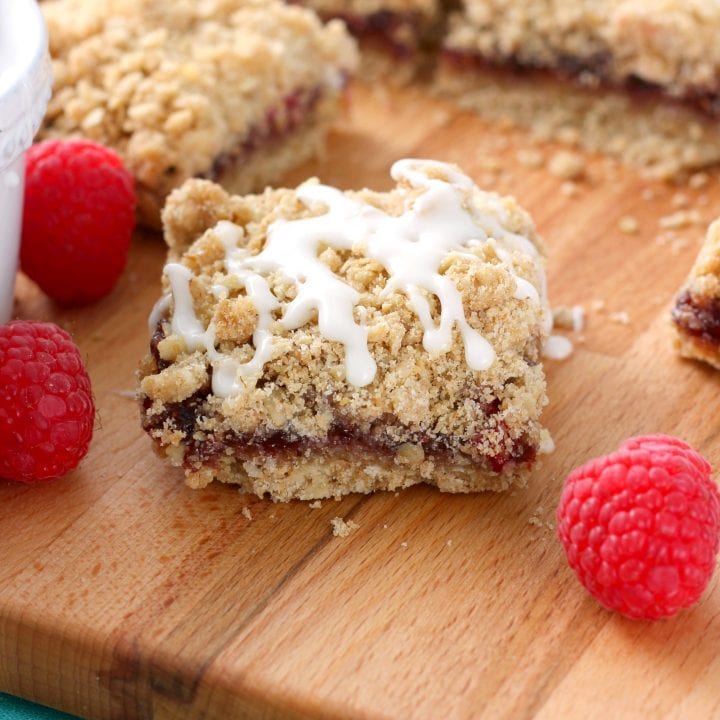 Raspberry White Chocolate Streusel Bars
Ingredients
1 1/2 C white whole wheat flour
1 1/2 C quick oats
1/2 C brown sugar
1/3 C sugar
1 tsp baking powder
1/4 tsp salt
3/4 C butter, softened
2 tbsp milk of your choice
3/4 C raspberry preserves, homemade or store bought**
1/2 C white chocolate chips
Instructions
Preheat oven to 375. Spray a 9×9 inch baking dish with non-stick cooking spray.
In a large bowl, whisk together flour, oats, sugars, baking powder, and salt. Cut in softened butter until mixture resembles coarse crumbs. Stir in milk.
Press half of the mixture into the bottom of prepared baking dish. Spread preserves over the top. If your preserves are thick, microwave for a few seconds to make it easier to spread. Sprinkle preserves with white chocolate chips. Top with remaining crumb mixture.
Bake for 30-35 minutes or until light golden brown. Allow bars to cool completely for easy cutting.
Store leftovers in an airtight container.
Notes
**If you only have store bought preserves, a great way to amp up the raspberry flavor is to add some fresh raspberries to the preserves.
Recommended Products
As an Amazon Associate and member of other affiliate programs, I earn from qualifying purchases.
This recipe is adapted from
Nestle
.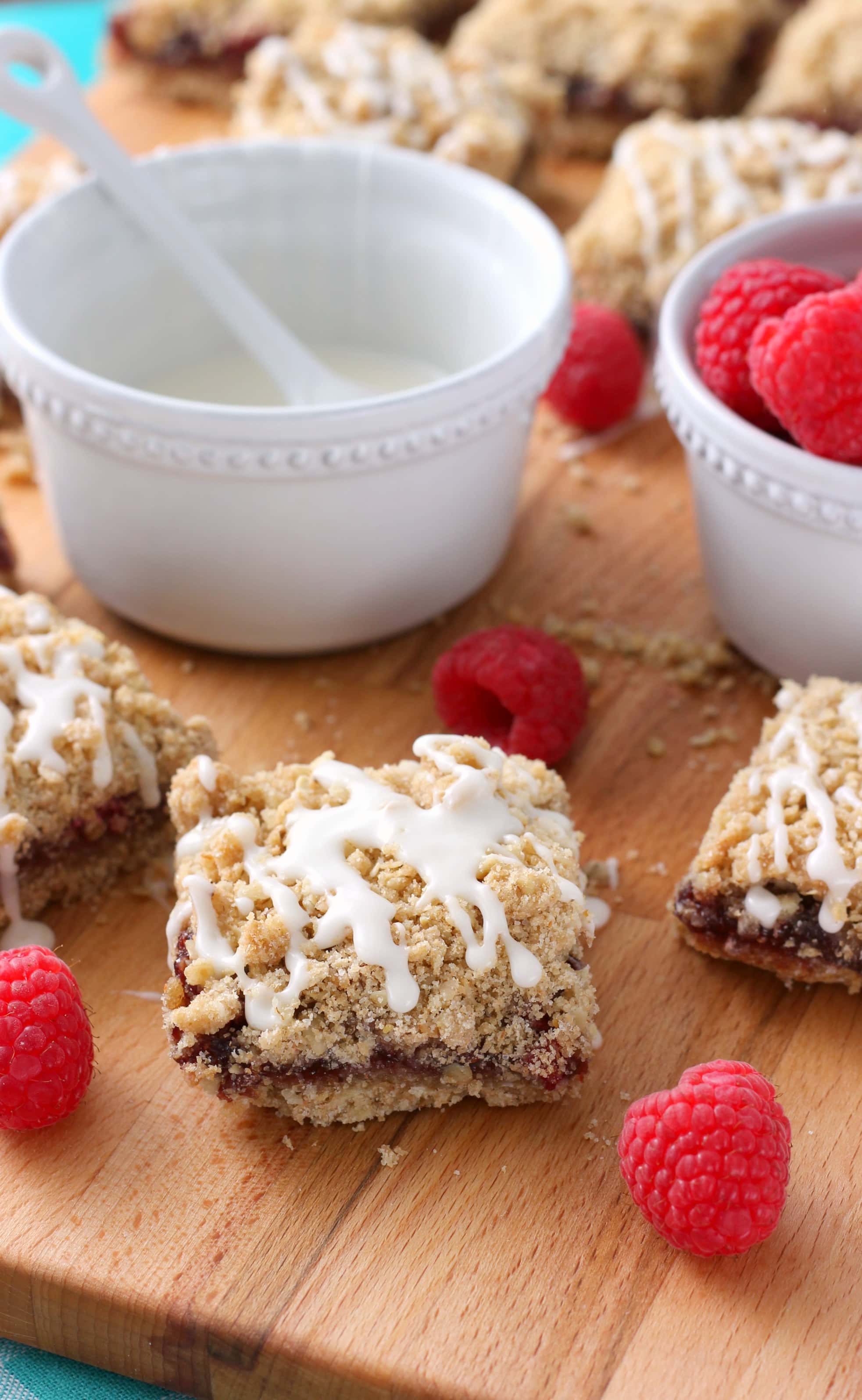 This post contains affiliate links.