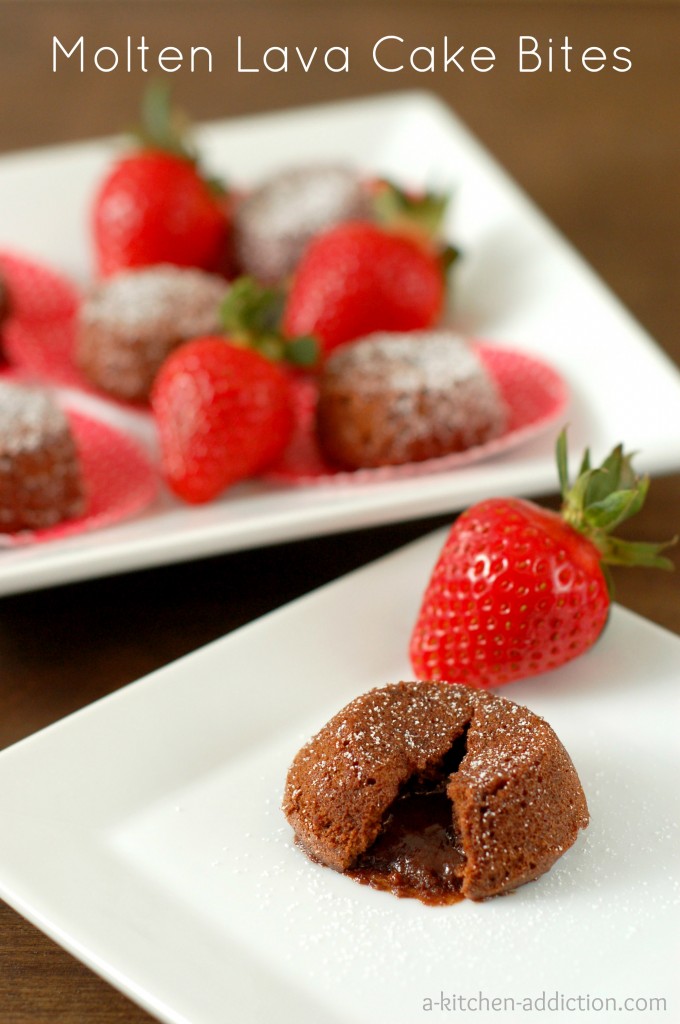 I don't know why I don't make molten lava cake more often. Oh wait, my husband doesn't like chocolate. Other than that minor detail, I have no idea why this isn't a more regular dessert. It is so easy. One bowl. Only 5 minutes of baking. Lots of melty chocolate. What more could you want?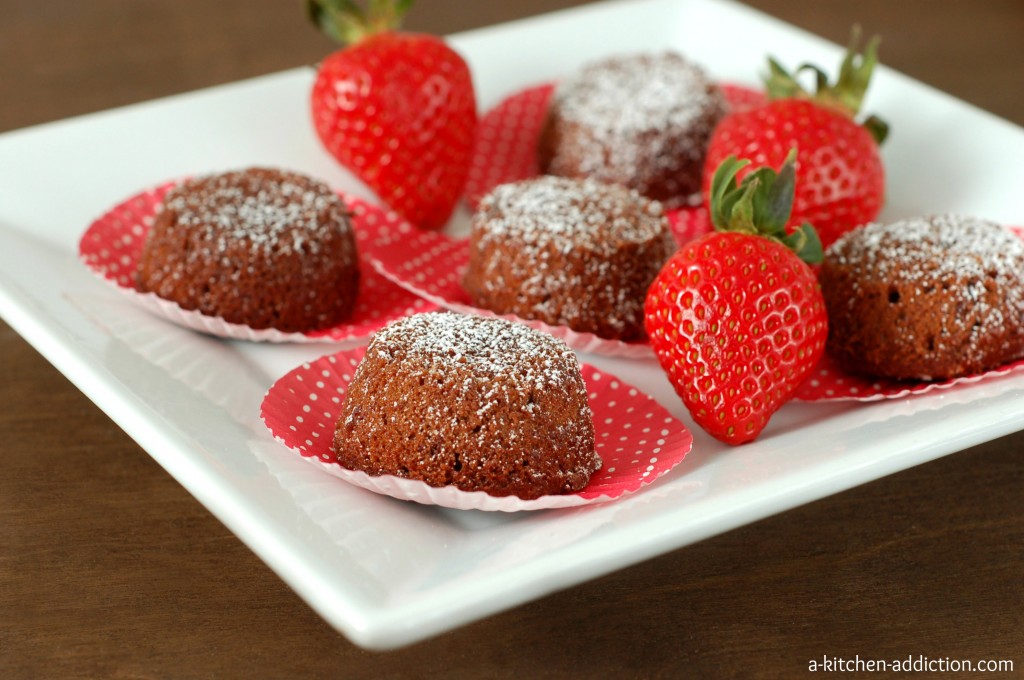 Have you ever tried molten lava cake? If rich chocolate cake with a melty chocolate middle sounds like something you would like, then you need to try molten lava cake. It is a simple recipe of flour, sugar, eggs, and chocolate, but it tastes like a complicated dessert. Just the way I like it! These bite size cakes are perfect for a get together or party because you can make the batter up at the beginning of the day, store it in the refrigerator, and bake them right before you want to serve them.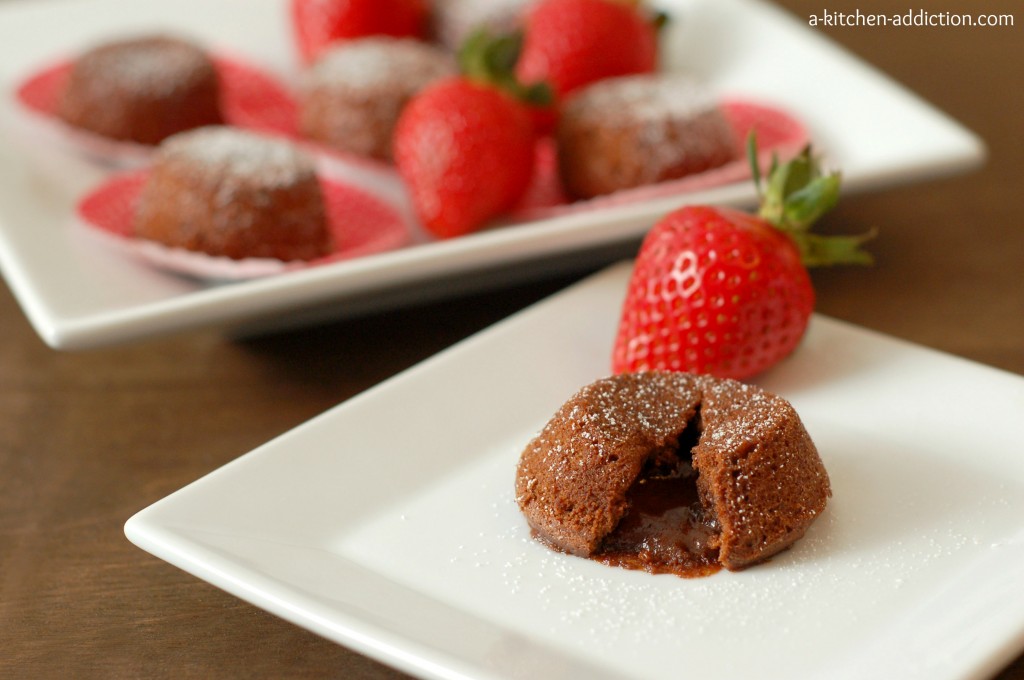 If you are still in need of a Valentine's Day dessert, I strongly recommend that you make these molten lava cake bites. Unless of course, your loved one doesn't like chocolate. In which case, you can make it for yourself and enjoy every bite. 😉
Molten Lava Cake Bites
Yield: 24 bites Ingredients
4 tbsp unsalted butter, softened
1/3 C sugar
3 eggs
1/3 C all-purpose flour
1/4 tsp salt
4 oz. semi-sweet chocolate, melted
4 oz. dark chocolate, melted
whipped topping or ice cream for topping
Directions
Preheat oven to 375. Spray mini muffin tin with non-stick cooking spray.
In the bowl of a mixer, cream together butter and sugar. Add eggs one at a time, beating well after each addition. Beat in flour and salt on low speed until just combined. Stir in melted chocolate.
Spoon batter into prepared muffin tins, about 1 tablespoon of batter per cup.
Bake for 4-6 minutes or until edges are just set and center is still soft. Cool for 4 minutes before turning out cake bites onto serving tray.
Dust with confectioner's sugar and serve with whipped topping or ice cream.
This recipe is adapted slightly from Martha Stewart and linked with Strut Your Stuff Saturday, Trick or Treat Tuesday, Two Cup Tuesday, Weekend Potluck, What's Cookin' Wednesday, What's in Your Kitchen Wednesday.