We recently discovered a new favorite variation to our favorite granola bites. I'm not sure that I can really say that these monster cookie granola bites have a "recipe."
They are so easy to make and very forgiving on exact proportions and measurements. I guess that's why we make so many of them around here!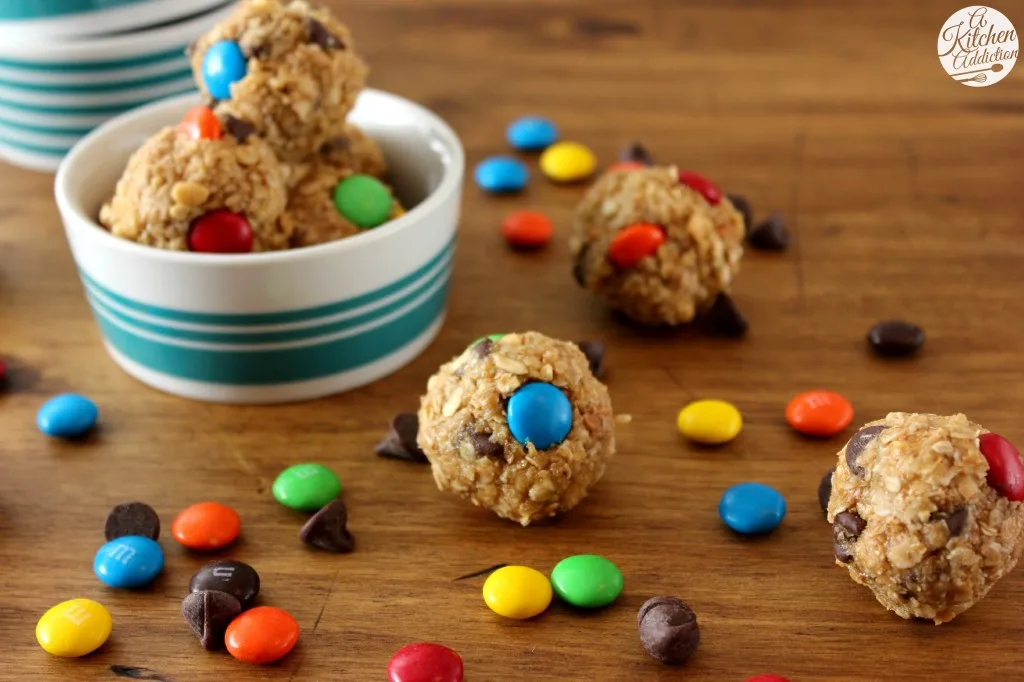 Granola bites are so convenient both in how easy they are to make and in how easy they are to take on-the-go. If you have ten minutes to spare, you can easily whip out a batch of these monster cookie granola bites.
This recipe also easily doubles if you want to make enough for the week at one time.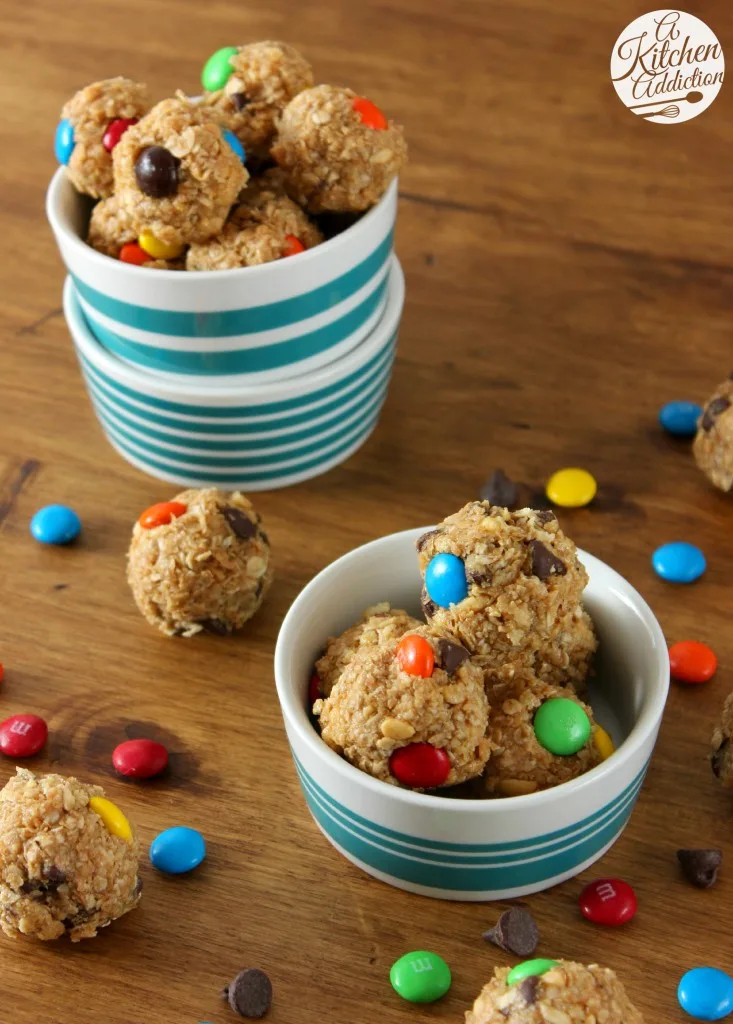 Honey is the main sweetener in these bites, but I added a bit of brown sugar to give them more of the monster cookie flavor. Feel free to leave it out if you want to stick with just honey.
The granola bites will be sweet enough without it. Of course, you can't have a monster cookie without chocolate chips, M&M's, and peanut butter, so those three ingredients are the main flavors.
Throw in some crisp rice cereal for a little crunch, and before you know it, you'll have whipped up your own batch of monster cookie granola bites!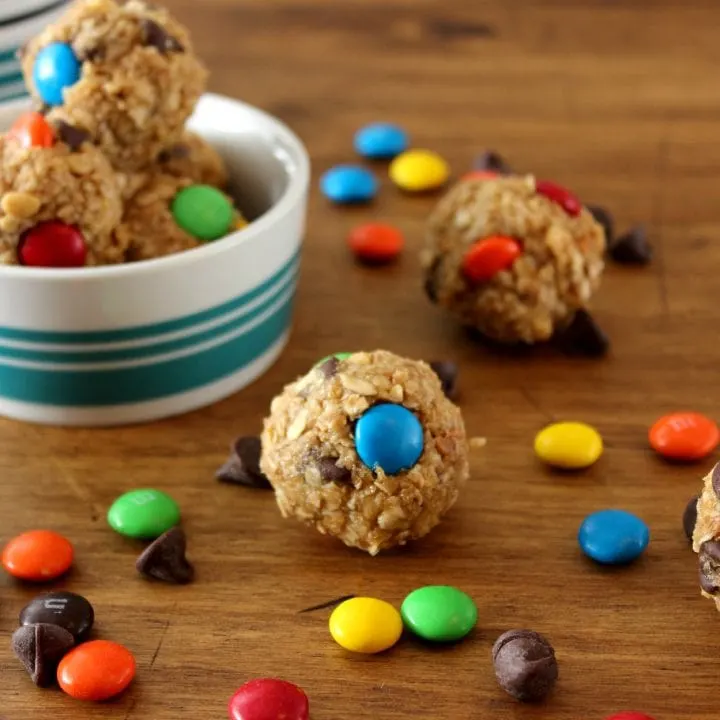 Monster Cookie Granola Bites
Refrigeration Time:
15 minutes
Ingredients
1 1/2 C quick or regular oats
1/2 C crisp rice cereal
1/2 C oat bran
1/2 tsp salt
2 tbsp brown sugar (optional)
1 tbsp vanilla extract
1/2 C no-stir natural crunchy or creamy peanut butter
1/2 C honey
1/3 C semi-sweet chocolate chips
1/3 C mini M&M's
Instructions
In a large bowl stir together oats, cereal, oat bran, brown sugar, and salt.
In a small microwave safe bowl, add the peanut butter and honey. Microwave for 10 seconds. Stir together and microwave for another 10 seconds or until mixture is runny. Add peanut butter and honey mixture and vanilla extract to oat mixture and stir to combine.
Stir in chocolate chips, and M&M's until combined.
If dough is sticky, refrigerate for 15 minutes to allow dough to stiffen. Form dough into 1 inch balls.
Store granola bites in the refrigerator.
Recommended Products
As an Amazon Associate and member of other affiliate programs, I earn from qualifying purchases.