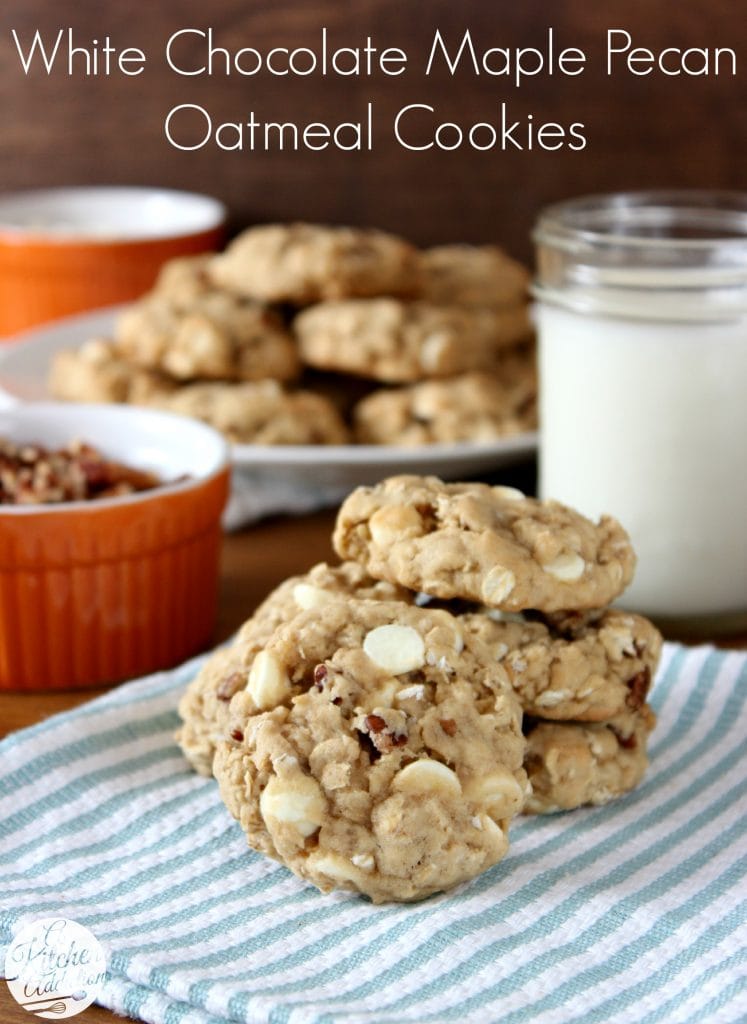 This weekend we were able to finally get to an orchard to go apple picking and find the perfect pumpkins for our house. The weather was perfect with a slight chill in the air and a little breeze. Just the way fall is supposed to be! Because the cooler weather set in over the weekend, our house was actually a little chilly. I couldn't pass up the opportunity to turn on the oven and do a little baking!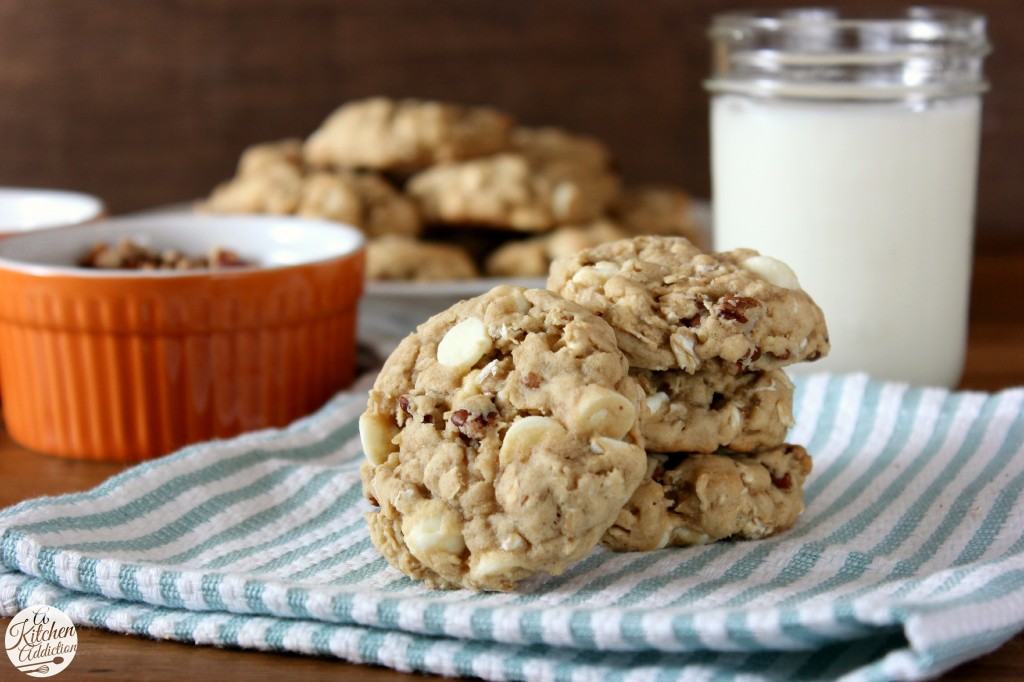 Since I've already done a lot of pumpkin and apple recipes, I thought I would bake something with a little different flavor. (Don't worry, I definitely have more pumpkin and apple recipes coming!) Maple flavor is a favorite of mine in the fall, so I decided to modify one of my favorite oatmeal cookies and turn them into something for fall. This resulted in these white chocolate maple pecan oatmeal cookies.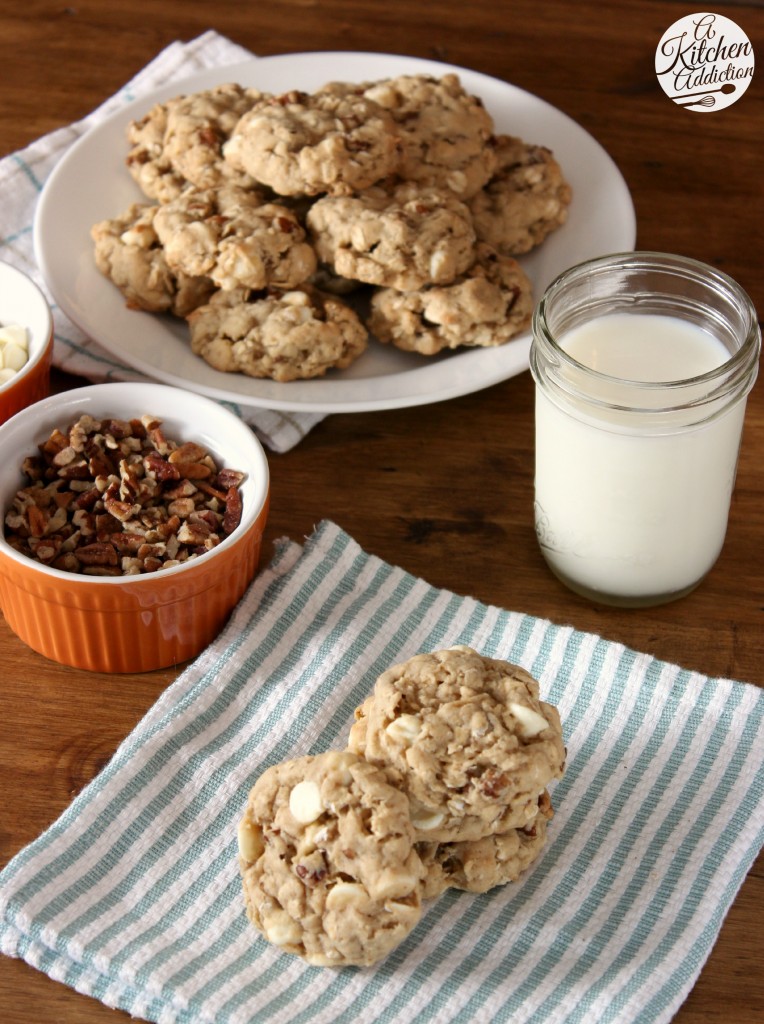 All of the flavors in these cookies are rich, so I wanted to make sure that no one flavor was overpowering. The perfect ratio of oats to flour gives these cookies the right amount of chewiness without giving them too much oat flavor. A little maple flavor blends perfectly with the creamy, sweet white chocolate and the pecans add another layer of nutty flavor and texture. All in all, a highly addicting fall cookie.
White Chocolate Pecan Maple Oatmeal Cookies
Author:
Ingredients
1 1/4 C all-purpose flour
1 C regular oats
1/2 tsp baking soda
1/2 tsp salt
1/2 C brown sugar
1/4 C sugar
1/4 C butter, room temperature
1 egg
1 1/2 tsp maple extract
1 tsp vanilla extract
1/3 C pecan pieces
1/3 C white chocolate chips
Instructions
Preheat oven to 350. Line cookie sheets with a baking mat or parchment paper.
In a medium bowl, stir together oats, flour, baking soda, and salt. Set aside.
With a stand or hand mixer, cream together sugars, and butter. Beat in egg until creamy. Add in maple extract, and vanilla extract. Beat until combined.
Add dry ingredients to wet ingredients. Beat until just combined. You may need to finish using a wooden spoon depending on the power of your mixer. Stir in pecan pieces and white chocolate chips. (Dough will appear dry but should come together easily when pressed, if it does not, add a tablespoon of milk)
Drop dough by heaping tablespoons onto prepared cookie sheets.
Bake for 8-10 minutes or until just starting to turn golden brown.
Allow cookies to cool for 2 minutes on the cookie sheet before removing to a wire rack to cool completely. Store leftovers in an airtight container.