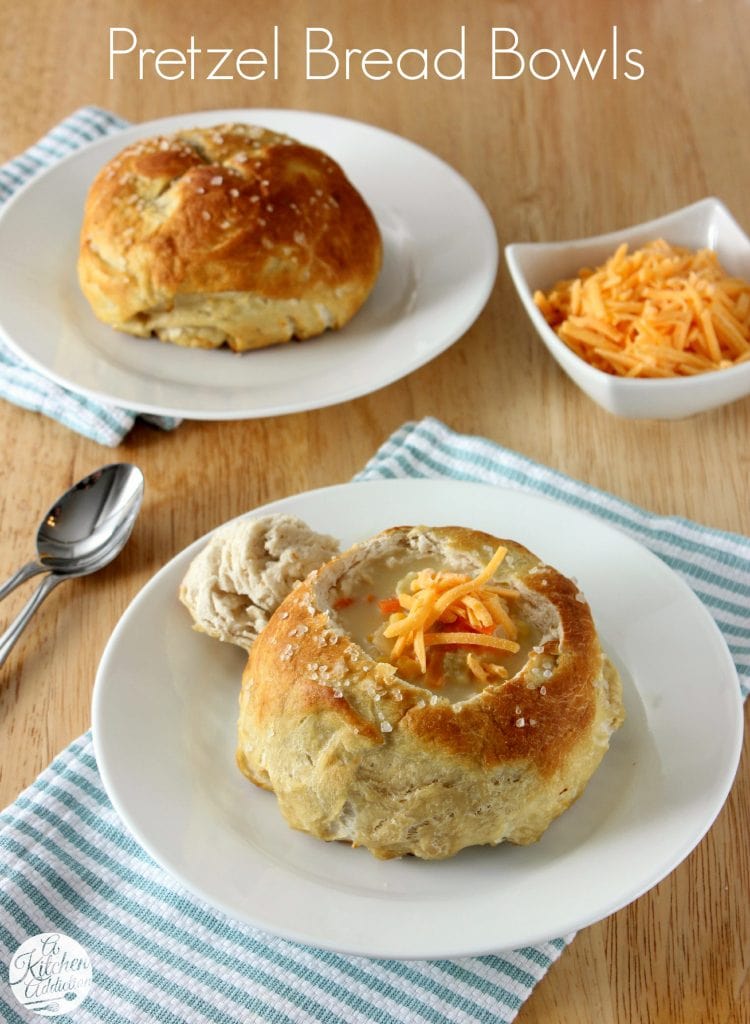 After a couple weeks of single digit and below zero temperatures, it seems like all you want at the end of the day is a hot meal that warms you from the inside out. I recently made a big batch of our favorite chicken corn chowder to do just that. I'd been eyeing different bread bowls and knew that it would be the perfect time to try and make them. But not just regular bread bowls, pretzel bread bowls!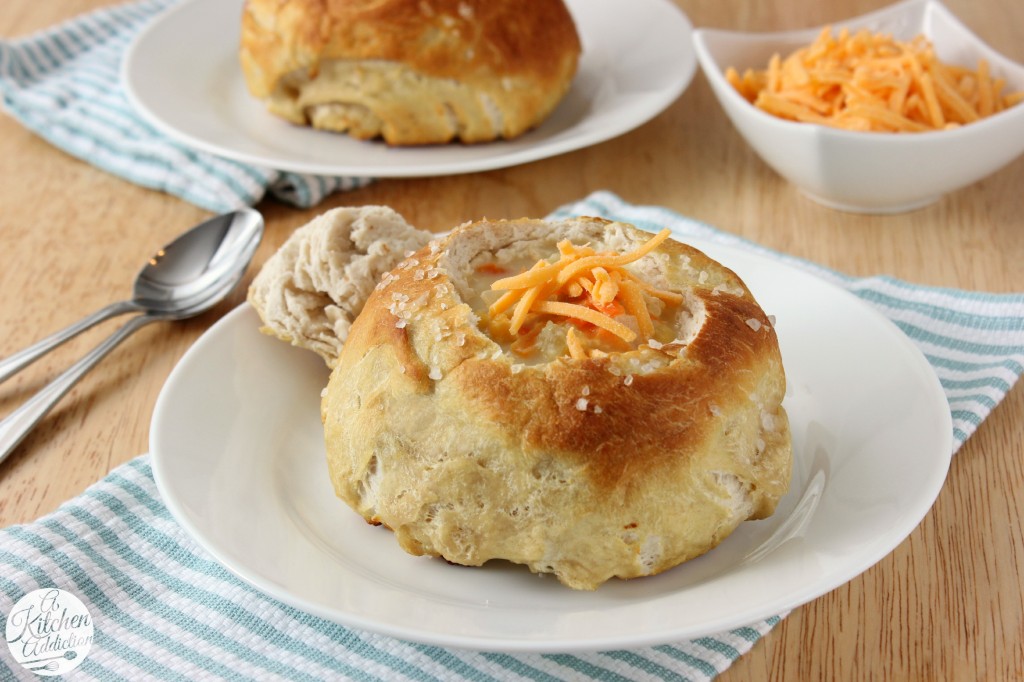 We love soft pretzels, so why not make a bread bowl out of them?! These pretzel bread bowls have the same chewy outside and soft inside that you love about soft pretzels. The flavor is perfect for combining with your favorite hearty soup!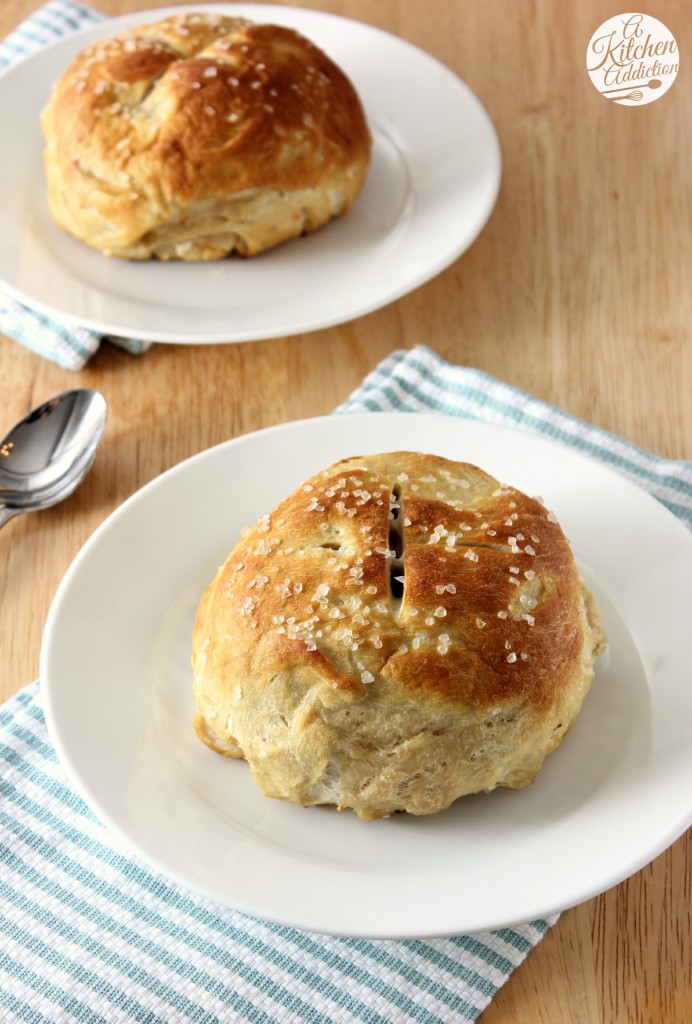 The best part is that they aren't hard to make. Though they have yeast and require a period of time for rising, these bread bowls can easily be done in a morning or afternoon. Throw a batch of soup in the crock pot, make a batch of pretzel bread bowls, and enjoy a warm, hearty meal on a chilly evening!
Pretzel Bread Bowls
Author:
Ingredients
5-6 C bread flour
2 1/4 tsp instant dry yeast (I used Red Star Yeast)
1 tbsp sugar
2 tsp salt
3 tbsp butter, melted and cooled
1 1/2 C water, warmed to 125 degrees F
8 C water
1/4 C baking soda
2 tbsp butter, melted
coarse salt
Instructions
In the bowl of a stand mixer, mix together 3 cups flour, yeast, sugar, and salt. Add in butter and warm water. Mix on low until just combined. Slowly add remaining flour until dough is no longer wet and mixture is thoroughly combined. (I used about 5 1/4 cups, but you may need a little more or a little less depending on how wet your dough is)
Switch out the paddle attachment to the dough hook. Turn mixer speed to medium and knead for 5-7 minutes or until dough is smooth and pulls away from the edge of the bowl.
Shape dough into a ball and place in a large bowl sprayed with non-stick cooking spray. Cover with a clean cloth and set in a warm place until dough is doubled in size, about 1 hour.
Preheat oven to 425. Line a baking sheet with parchment paper or baking mat.
Bring water to a low boil. Carefully stir in baking soda.
Divide dough into 4 pieces and roll into balls. Carefully place balls of dough into boiling water one at a time for 1 minute, turning them over at 30 seconds.
Place dough onto prepared baking sheet. Brush melted butter over the tops and sprinkle with coarse salt. Cut an "x" in the tops.
Bake for 15-17 minutes, or until golden brown.
Remove to a wire rack to cool.
Carefully cut out centers of bread bowls once cooled.
Best eaten same day.
This recipe is slightly adapted from Bake Your Day and may be linked to these parties.