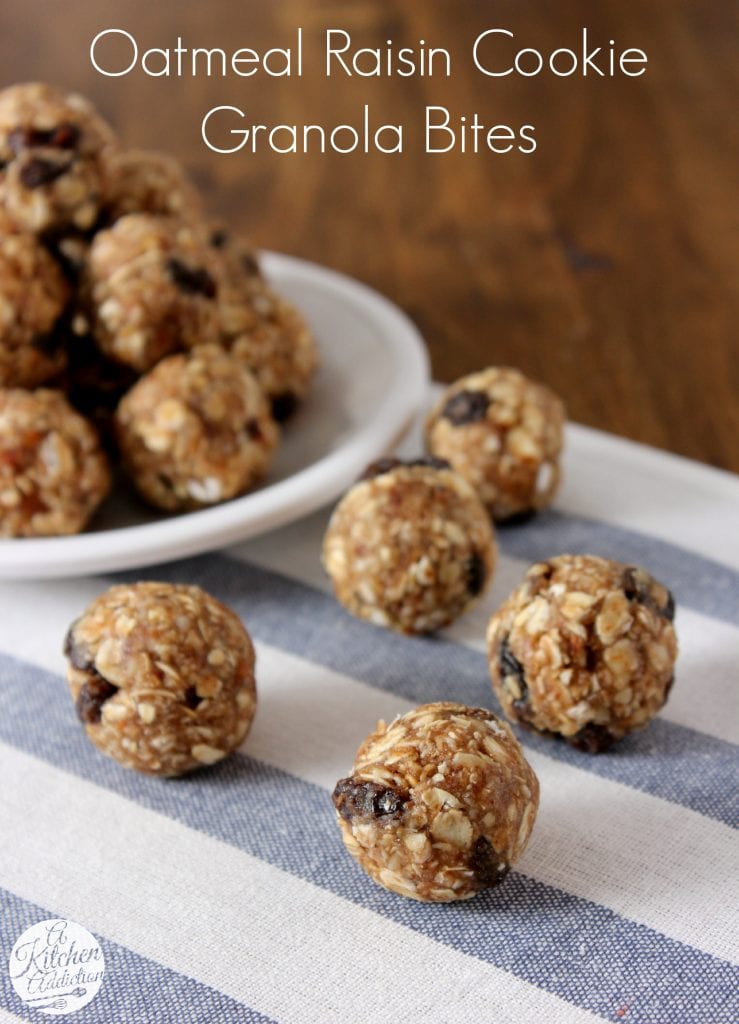 Since this is the time of year when a lot of people are trying their best to wean themselves off of all of the sugar that they became addicted to over the holidays, I thought I would share with you one of our new favorite snacks.
Whether you need a snack to pick you up in the afternoon, an easy breakfast, or a healthy snack for the kids, a batch of these oatmeal raisin cookie granola bites is just what you need to have on hand.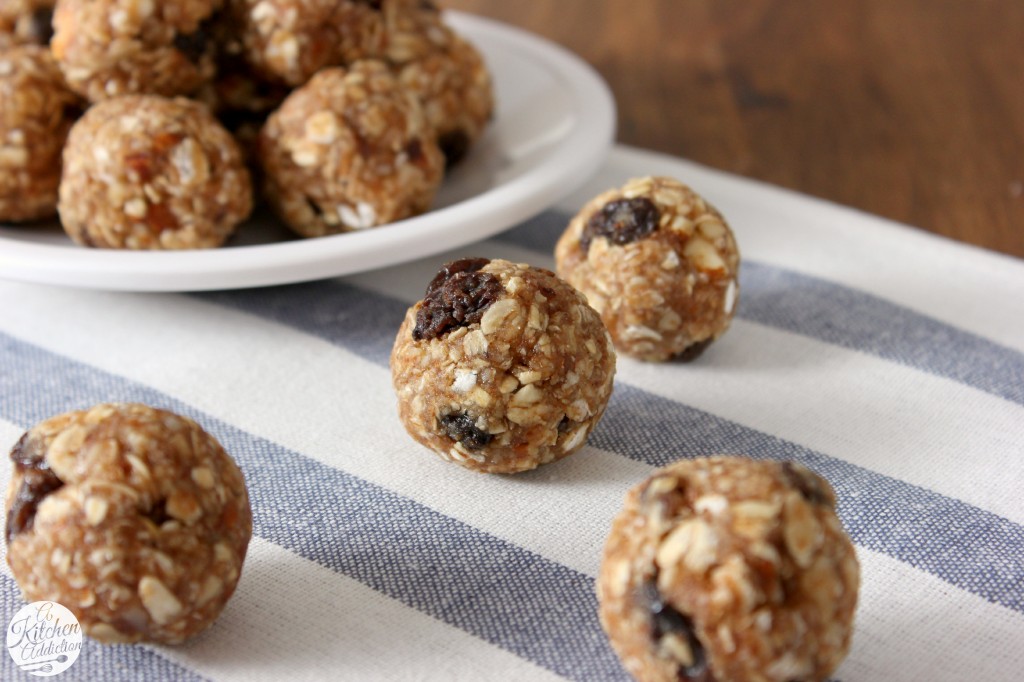 Little bites filled with all of the flavor of oatmeal raisin cookies! Just the sweetness that you need without the sugar and fat that you don't. These granola bites are sweetened only with honey and almond butter is used to bind the ingredients together.
Oat bran and chopped almonds are stirred in to give these bites an extra boost of fiber, protein, and other nutrients. And, of course, cinnamon, nutmeg, and raisins give the bites the favorite flavor of an oatmeal cookie.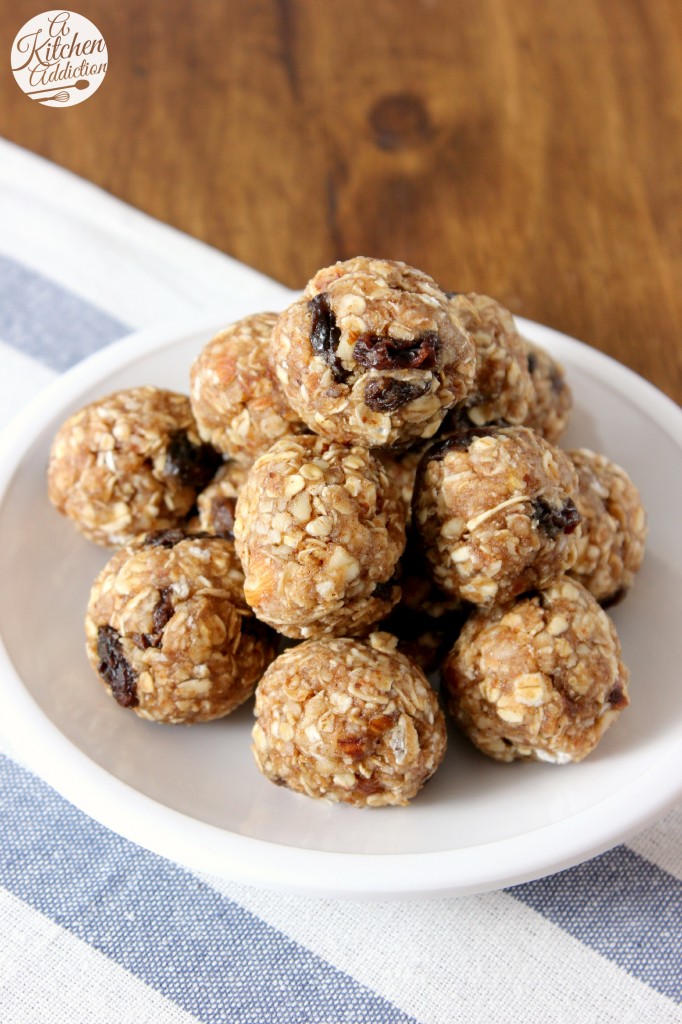 Along with being healthy, these granola bites are also no-bake. 10 minutes is all you need to make a batch!
So, when you feel the urge to munch on a cookie, pop one of these granola bites in your mouth and have your sugar craving satisfied.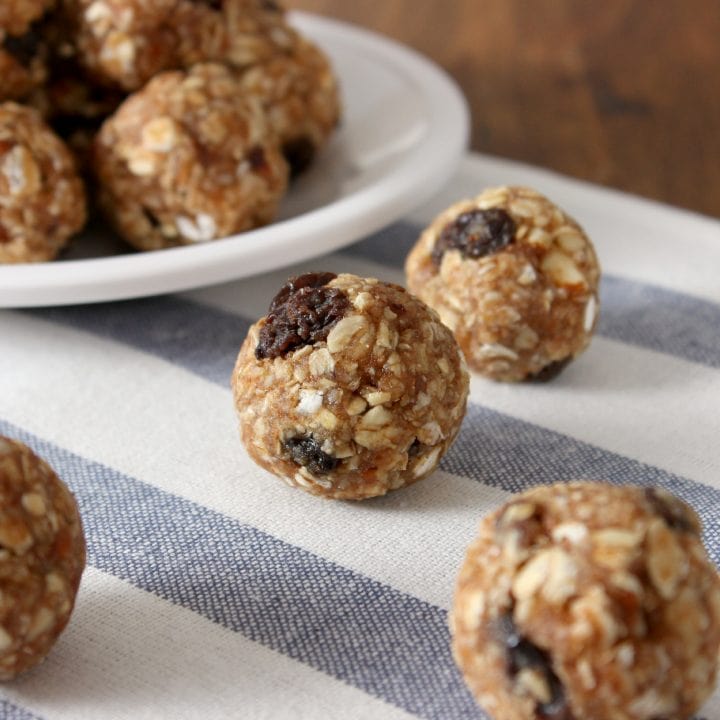 Oatmeal Raisin Cookie Granola Bites
Refrigeration Time:
15 minutes
Ingredients
1 1/4 C old-fashioned or instant dry oats
1/4 C whole wheat flour
1/2 C oat bran
1/2 tsp cinnamon
1/4 tsp nutmeg
1/8 tsp salt
1/2 C honey
1/2 C almond butter
1 tsp vanilla extract
1/2 C chopped almonds
1/2 C raisins
Instructions
In a large bowl, whisk together oats, flour, oat bran, cinnamon, nutmeg, and salt.
Add in almond butter, honey, and vanilla extract. Stir to combine.
Add in chopped almonds and raisins and combine.
Shape granola into balls. If dough is sticky, refrigerate for about 15 minutes.
Store granola bites in refrigerator.
Recommended Products
As an Amazon Associate and member of other affiliate programs, I earn from qualifying purchases.