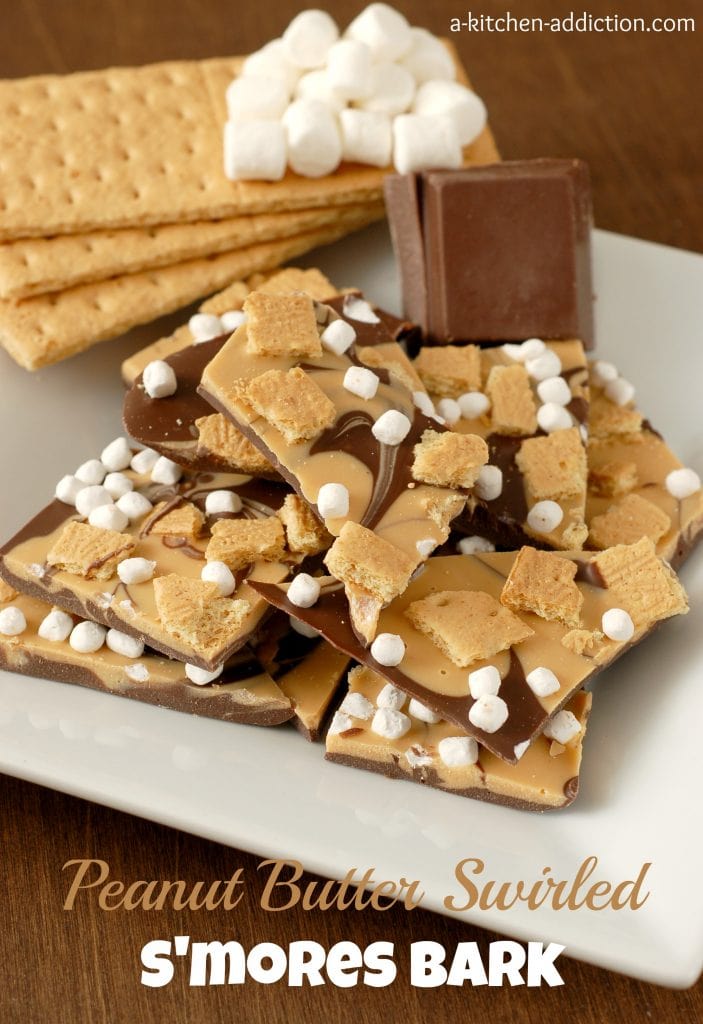 Have you ever noticed how the "S'mores" flavor is so versatile? It goes well with bars, ice cream, cookies, hot chocolate, etc. Oh, and mochas. . .my favorite local coffee shop makes an amazing dark chocolate mocha that is based off of s'mores. I happen to like s'mores a lot. So, it seems quite logical to me to make candy out of the s'mores components! That and I somehow don't have any s'more related recipes on this blog?!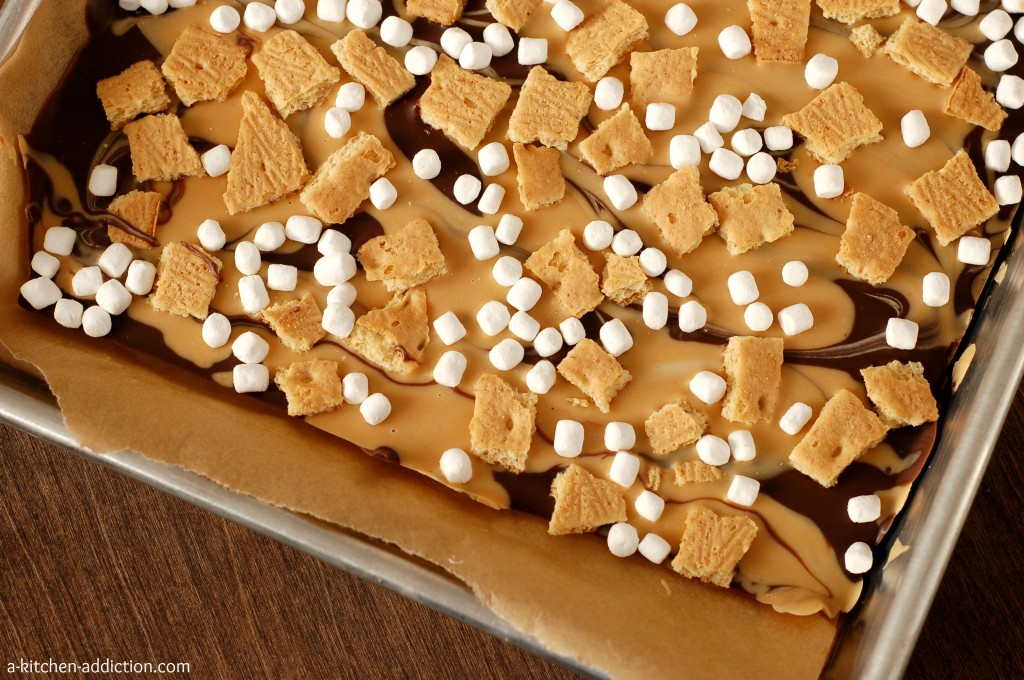 I obviously couldn't let this blog continue on without any s'mores recipes! I knew right away that I wanted to add peanut butter. (That shouldn't come as a surprise to you!) After melting some chocolate, stirring some peanut butter, crushing some graham crackers, and sprinkling some marshmallow bits, I had a super easy bark recipe that only requires 5 ingredients and about 5 minutes of prep! So easy that you just have to try it! 😉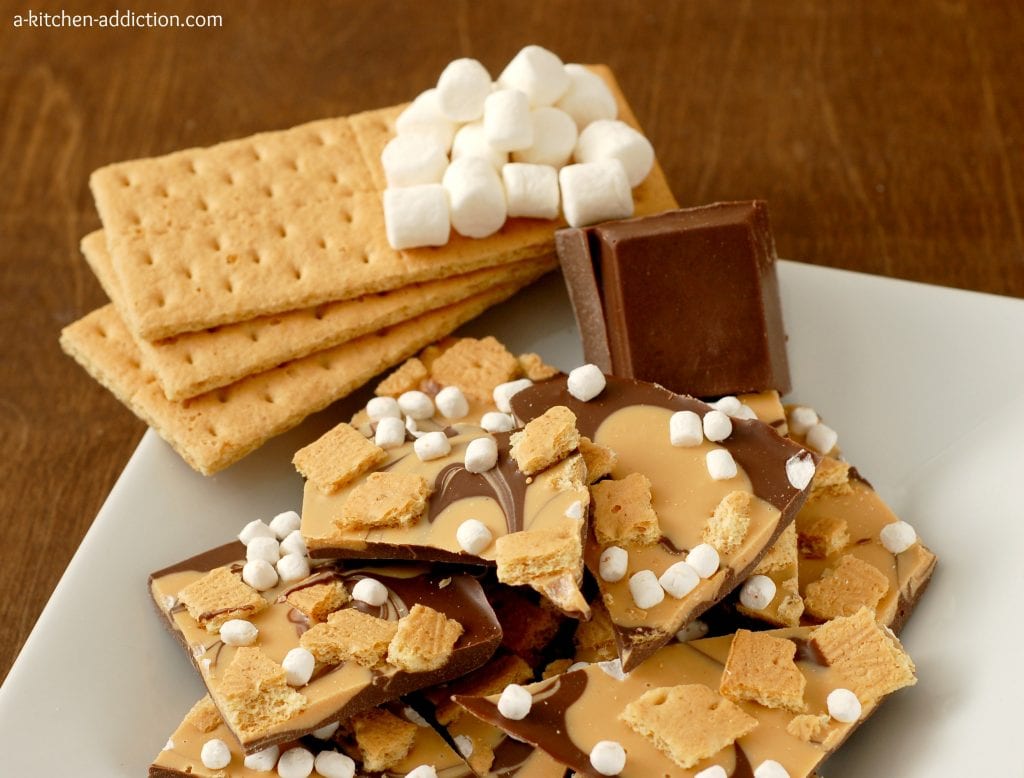 A few notes: Instead of using white chocolate to mix with the peanut butter, I used vanilla candy coating because I wanted to keep the peanut butter as a strong flavor. If you love white chocolate, it would make a great substitute. Also, make sure to store the candy in an airtight container so that the graham cracker pieces don't get a stale taste to them.
Peanut Butter Swirled S'mores Bark
Yield: one 15x10x1 inch pan full
Ingredients
24 oz. chocolate candy or candy coating/almond bark
8 oz. vanilla candy coating/almond bark
1/2 C creamy peanut butter
3/4 graham crackers, broken into small pieces
1/2 C marshmallow bits
Directions
Line cookie sheets with parchment paper or wax paper.
Melt chocolate candy coating according to package instructions, making sure to stir periodically.
Melt vanilla candy coating according to package instructions, making sure to stir periodically. Stir in peanut butter until peanut butter melts and mixture is smooth.
Spread melted chocolate onto prepared cookie sheet. Spoon peanut butter mixture over the top of the chocolate. Swirl peanut butter through chocolate using a knife. Sprinkle with graham cracker pieces and marshmallow bits. Lightly press into the candy coating.
Place in refrigerator and allow to refrigerate at least an hour to cool and set.
Break into pieces and store in an airtight container.
This recipe is linked with Crazy Sweet Tuesday, Dixie & Dottie Countdown to Christmas, Riverton Housewives Round Up, Trick or Treat Tuesday, Tuesday Talent Show, Weekend Potluck. What's in Your Kitchen Wednesday.