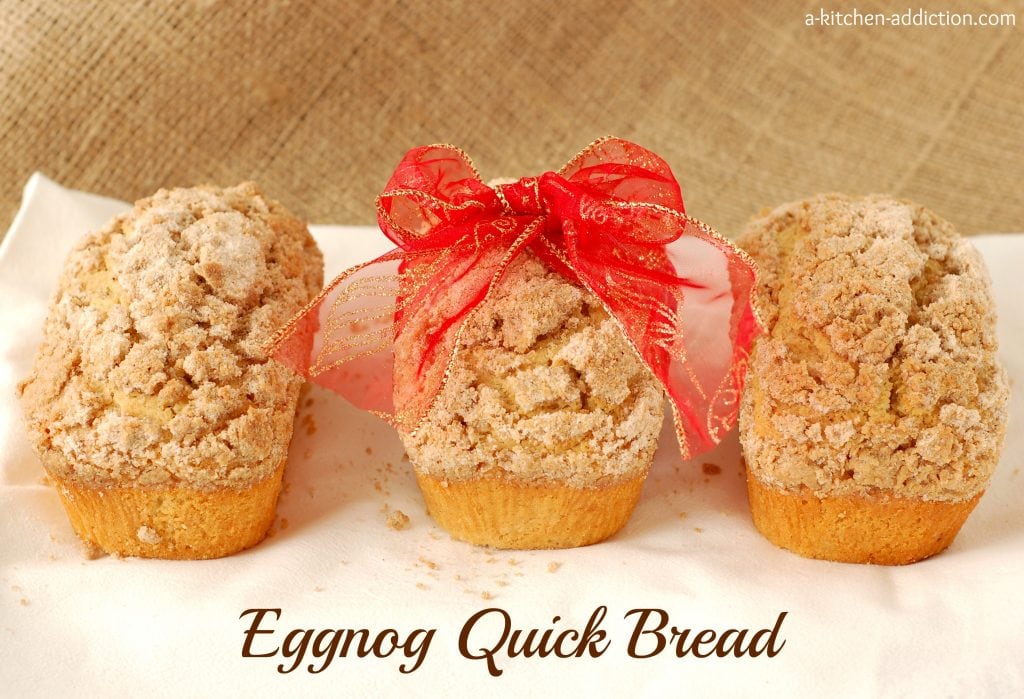 One week from today is Christmas! If you're like me, you still have a few loose ends to tie up in the next seven days! Fun things like packing and laundry. . . (I have never liked packing, even if I'm looking forward to wherever it is that I'm going.) And other fun things like trying to decide what to get my dad for Christmas! Anyone else have that problem where they don't know what to get the men in their lives?! If you have any great ideas. . .let me know! 🙂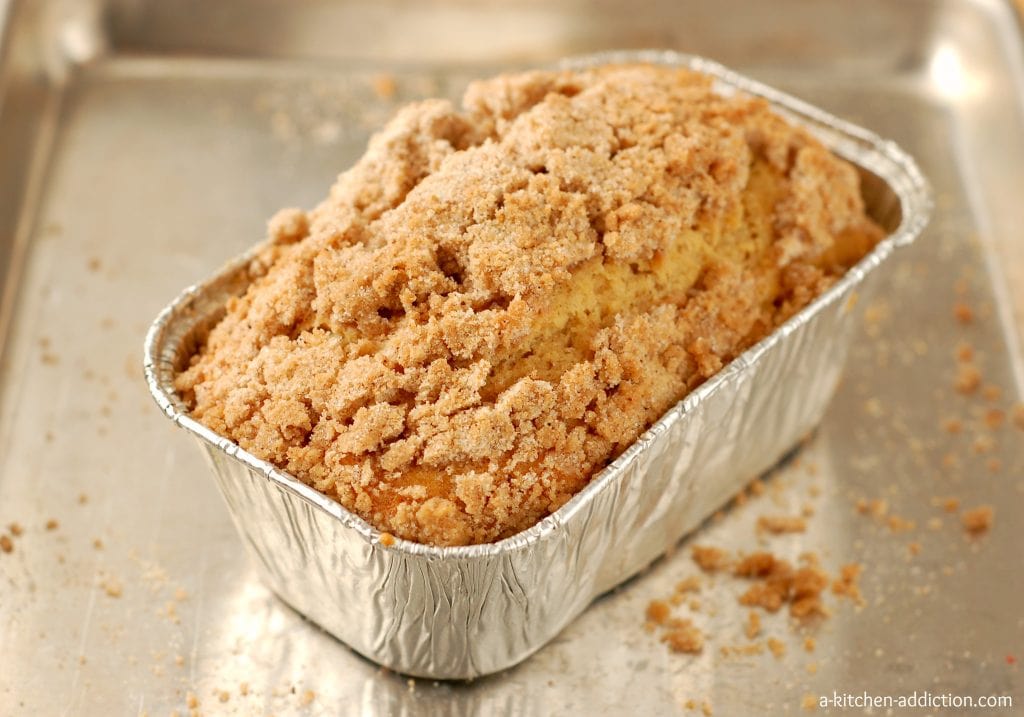 But then there are things that actually are fun left on my list. Like baked goods to give to family and friends. Enter this eggnog quick bread. It's easy to whip up and gets you in the Christmas spirit while it's baking because of the wonderful aroma that comes floating out of the oven! The eggnog makes the bread moist and dense, and the lightly spiced streusel topping complements the eggnog perfectly making it obligatory to snitch a couple of slices before giving it away!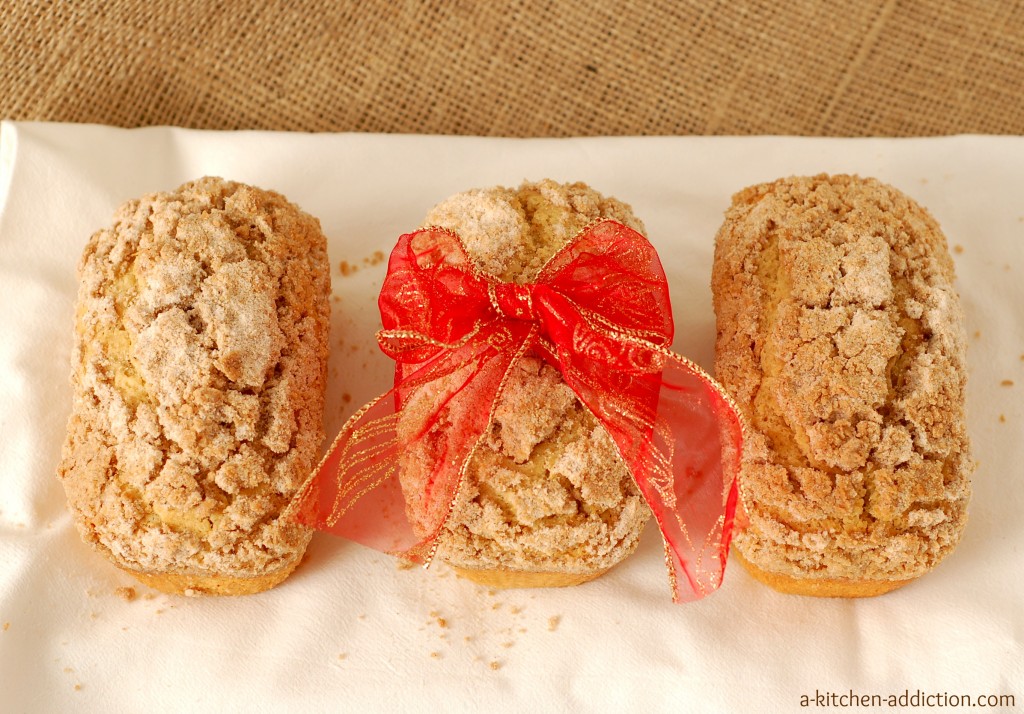 So save a loaf for yourself, have a couple of slices with an eggnog latte, and you'll be fueled for whatever is left on your Christmas to-do list! 🙂
Eggnog Quick Bread
Yield: 3 (3×5) mini loaves
Ingredients
For the Bread
1 C white whole wheat flour
1 1/4 C all-purpose flour
3/4 C granulated sugar substitute or sugar
2 tsp baking powder
1/2 tsp salt
1 tsp cinnamon
1/2 tsp nutmeg
1/8 tsp cloves
2 eggs, lightly beaten
1 C lite eggnog
1/4 C butter, melted and cooled
1/4 C plain Greek yogurt
2 tsp vanilla extract
For the Streusel Topping
1/3 C all-purpose flour
1/3 C sugar
1/2 tsp nutmeg
1/2 tsp cinnamon
1/8 tsp cloves
1/8 tsp salt
2 tbsp butter, softened
Directions
Preheat oven to 350. Spray loaf pans with non-stick cooking spray. (I like to put my loaf pans on a baking sheet to make it easier to put them in and take them out of the oven.)
In a large bowl, whisk together flours, sugar, baking powder, salt, cinnamon, nutmeg, and cloves. Set aside.
In a small bowl, whisk together eggs, eggnog, melted butter, yogurt, and vanilla extract until well-combined. Slowly add wet ingredients to dry ingredients and stir until just combined. Batter will be lumpy.
Divide batter among the three pans.
Stir together the dry ingredients for the streusel topping. Cut in butter until mixture resembles coarse crumbs. Sprinkle streusel over the top.
Bake for 35-40 minutes or until toothpick inserted in the center comes out clean.
Remove to a wire rack to cool.
This recipe is adapted from Midwest Living.