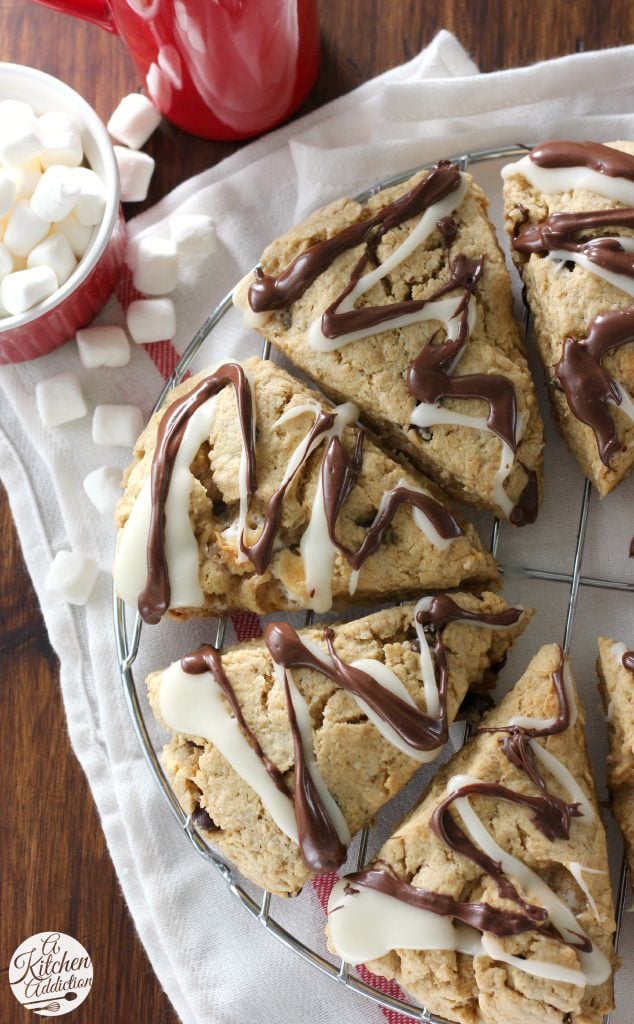 It has almost been an entire year since I've shared a s'mores recipe! I know, hard to believe. That definitely doesn't reflect the number of s'mores inspired foods that have been consumed in that time. Obviously, once I realized that, I had to make a s'mores recipe right away! What better way to enjoy s'mores than in scones?!
Have you ever had s'mores with a peanut butter cup? That is just what these peanut butter s'mores scones taste like (especially if you eat them while warm!)!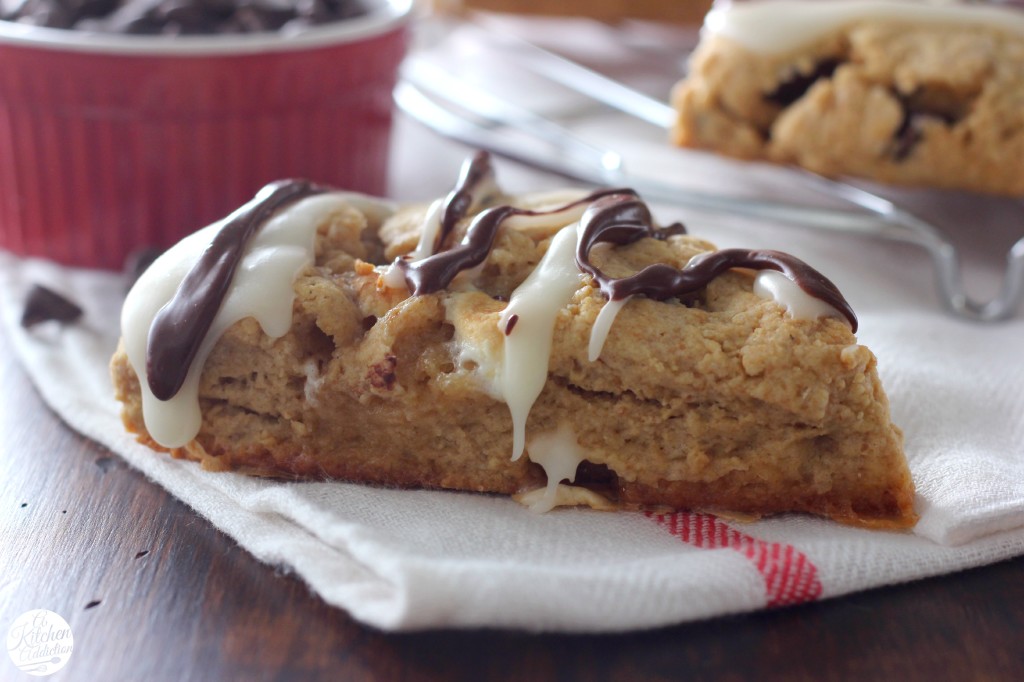 The mini marshmallows that are stirred into the dough and melt into the scone to leave little pockets of sweetness! The marshmallows on the tops and sides toast just like a s'more! Chocolate and graham cracker crumbs finish off the authentic flavor.
All that you love about s'mores sans fire. No flames, bugs, humidity, etc. required!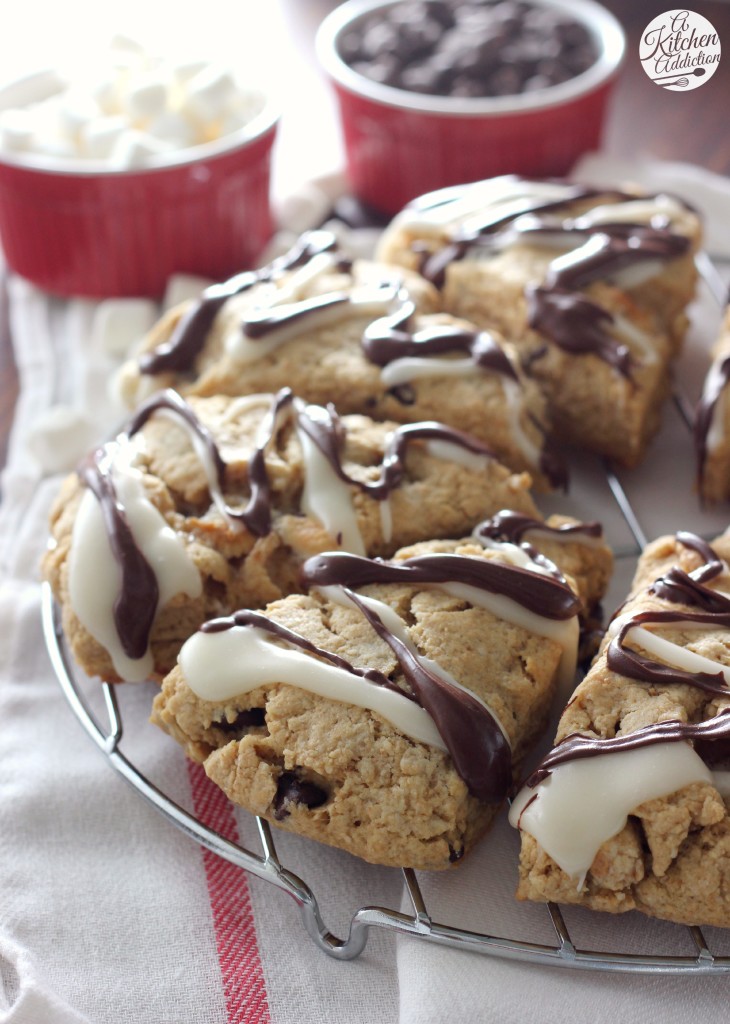 To make these scones even better, I drizzled on some melted chocolate and a simple marshmallow drizzle. Marshmallows are melted down with a bit of butter and confectioner's sugar. What's not to love?!
Have one for breakfast. Have one for dessert. Stick one in your bag for an afternoon snack. They are just that good!
Peanut Butter S'mores Scones
Author:
Ingredients
For the Scones
1 C white whole wheat flour
1 C all-purpose flour
1/2 C graham cracker crumbs
1/3 C sugar
1 tsp baking powder
1/2 tsp baking soda
1/2 tsp salt
1/2 C unsalted butter
1/4 C plain yogurt
1/4 C creamy peanut butter
1 egg, slightly beaten
1 tsp vanilla extract
1/4 C milk
1/3 C chocolate chunks/chips
2/3 C mini marshmallows
For the Glaze
1 tbsp butter
1 1/2 tbsp water
1/2 C mini marshmallows
1/2 C confectioner's sugar
1/8 tsp salt
1/3 C chocolate chunks/chips
Instructions
Preheat oven to 350. Line a baking sheet with parchment paper or a silicone baking mat.
In a large bowl, whisk together flours, graham cracker crumbs, sugar, baking powder, baking soda, and salt.
Cut in butter until mixture resembles coarse crumbs.
In a small bowl, stir together yogurt, peanut butter, egg, vanilla extract, and milk until combined. Add wet ingredients to dry ingredients and stir until dough just starts to come together.
Gently stir in chocolate chunks and mini marshmallows.
Turn dough out onto a lightly floured surface. Knead 5 to 6 times until dough comes together. Shape into an 8 inch circle. Cut into 8 pieces and place on a prepared baking sheet.
Bake for 18-20 minutes or until just starting to turn golden brown. Remove from the oven and cool.
While scones are cooling, whisk together confectioner's sugar and salt. Melt butter and water together over medium low heat. Add in marshmallows and stir until melted. Add to sugar mixture and whisk until combined and smooth. Drizzle over cooled scones.
Melt chocolate according to package instructions. Drizzle over scones. Allow to cool and harden before serving.