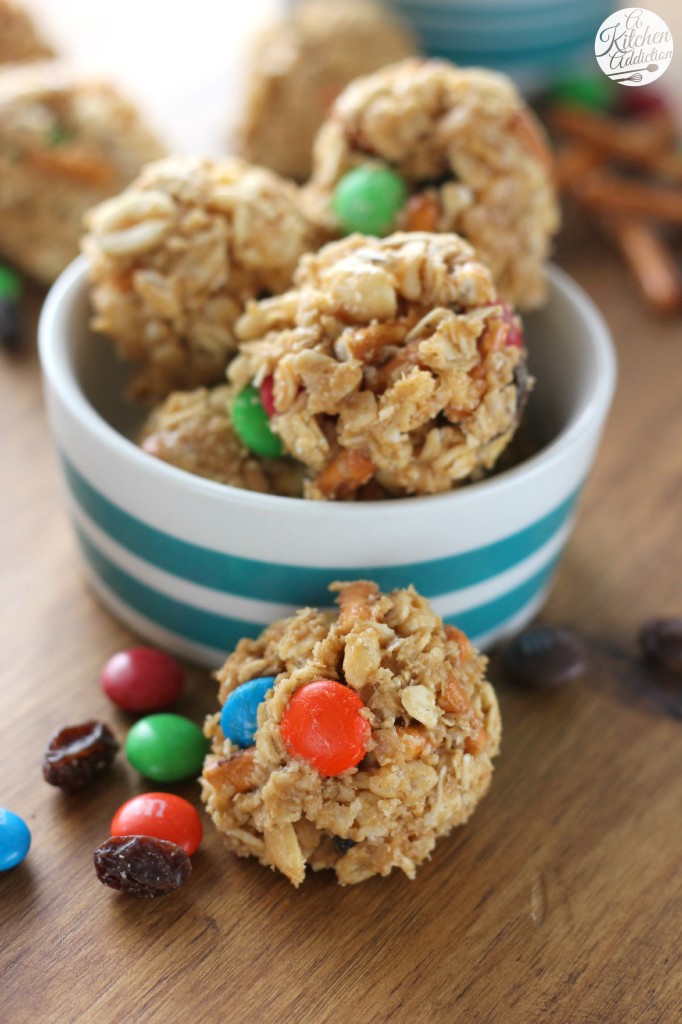 Moving. We're at it again. Fifth times a charm, right?! I hope so! This will be our fifth move in less than five years, so I think we'll stay for a bit. The actual moving of boxes from one place to another isn't so bad, it's the packing of the boxes that gets old.
So, if you need me, I'll be knee deep in boxes. Probably with a few of these peanut butter trail mix bites by my side.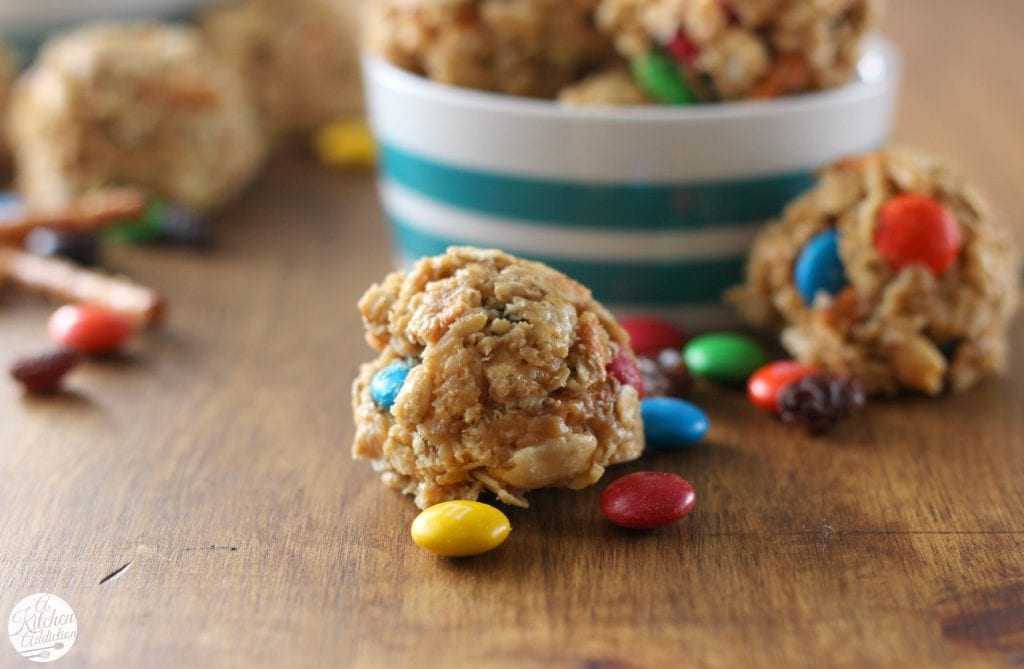 My mind has hit the overload stage and I've found myself completely forgetting about meals. Between blog projects, regular blog work, the husband's work, birthdays, life, and packing, the last week has been one filled with random meals consisting of whatever could be found in the refrigerator and cupboards.
My poor husband. Don't worry, he's not starving. Just not eating "normal" meals. . .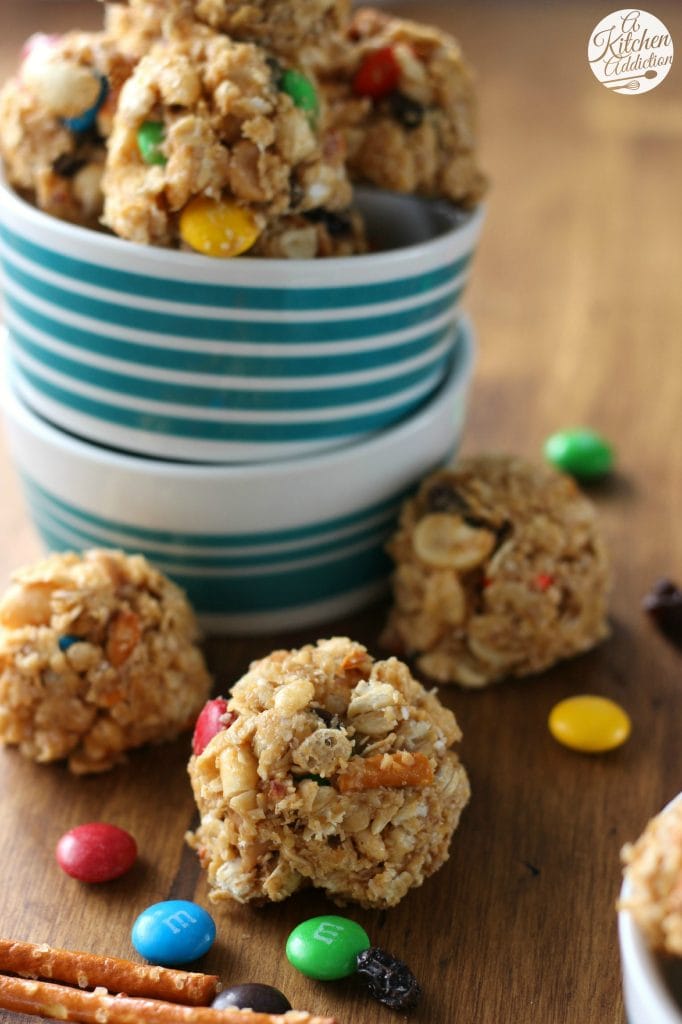 Thankfully we have snacks like these peanut butter trail mix bites to curb our hunger! Oats, oat bran, peanut butter, honey, peanuts. . .all kinds of good ingredients are packed into these bites. Of course, a handful of M&M's are thrown in for good measure and a pop of color.
When hunger hits and you don't have anything waiting for you in the fridge, grab a few of these trail mix bites and you'll be good to go (I may or may not know this from personal experience. . .)!
Peanut Butter Trail Mix Bites
Author:
Ingredients
1 1/2 C regular oats
1/2 C crisp rice cereal
1/2 C oat bran
1/4 tsp salt
1/2 C creamy no-stir natural peanut butter
1/2 C +2 tbsp honey
1/2 C peanuts
1/2 C crushed pretzels
1/3 C raisins
1/3 C peanut butter chips
1/4 C M&M's
Instructions
In a large bowl, whisk together oats, rice cereal, oat bran, and salt.
In a small microwave safe bowl, add the peanut butter and honey. Microwave for 10 seconds. Stir together and microwave for another 10 seconds or until mixture is runny. Add peanut butter and honey mixture to oat mixture and stir to combine.
Stir in pretzels, raisins, peanut butter chips, and M&M's. Cover and chill for 30 minutes. You can shape the bites right away, but mixture will be sticky.
Form mixture into balls, making sure to press mixture together tightly when forming. About a heaping tablespoon per bite. I used this cookie scoop and pressed the dough against the side of the bowl as I pulled it out.
Place in a single layer on a tray. Cover with plastic wrap and refrigerate until cooled.
If your kitchen is warm, you will want to store these in a covered container in the refrigerator.