Looking for an easy, convenient snack? These Peanut Butter Dark Chocolate Chip No Bake Granola Bites are both! Plus, they are filled with the irresistible combination of peanut butter and chocolate!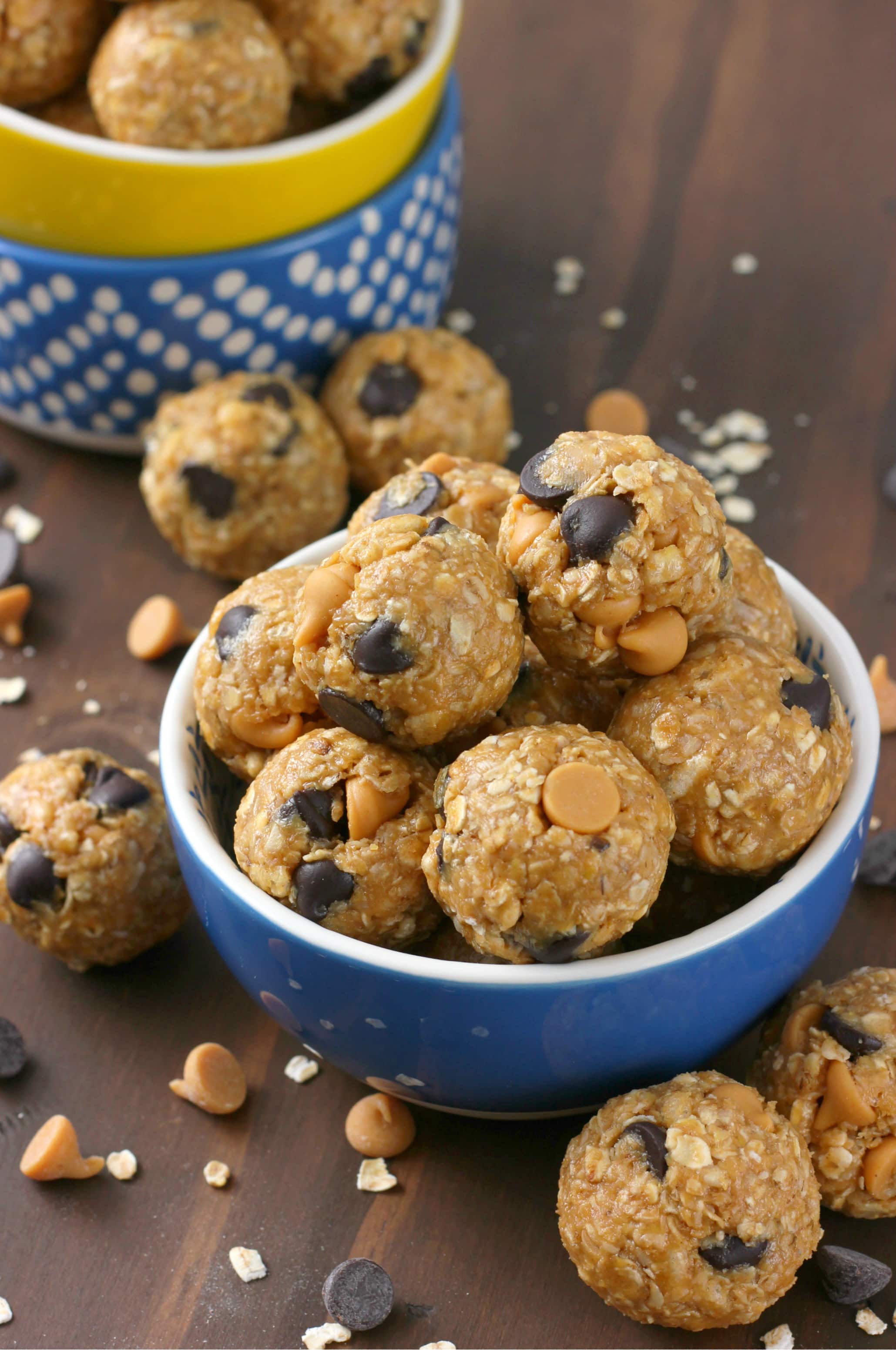 *The wording and recipe for this post was originally published on 02/15/13. Images updated 01/10/17.
After a week filled with chocolate and loads of sugar, here's a healthy snack for you. It still has chocolate in it, so you can slowly wean yourself off of candy!
Granola bites are a favorite around here because they are healthy, they taste good, and they are portable.
You can take them to work, school, the gym, the grocery store, or wherever else you may find yourself needing a snack.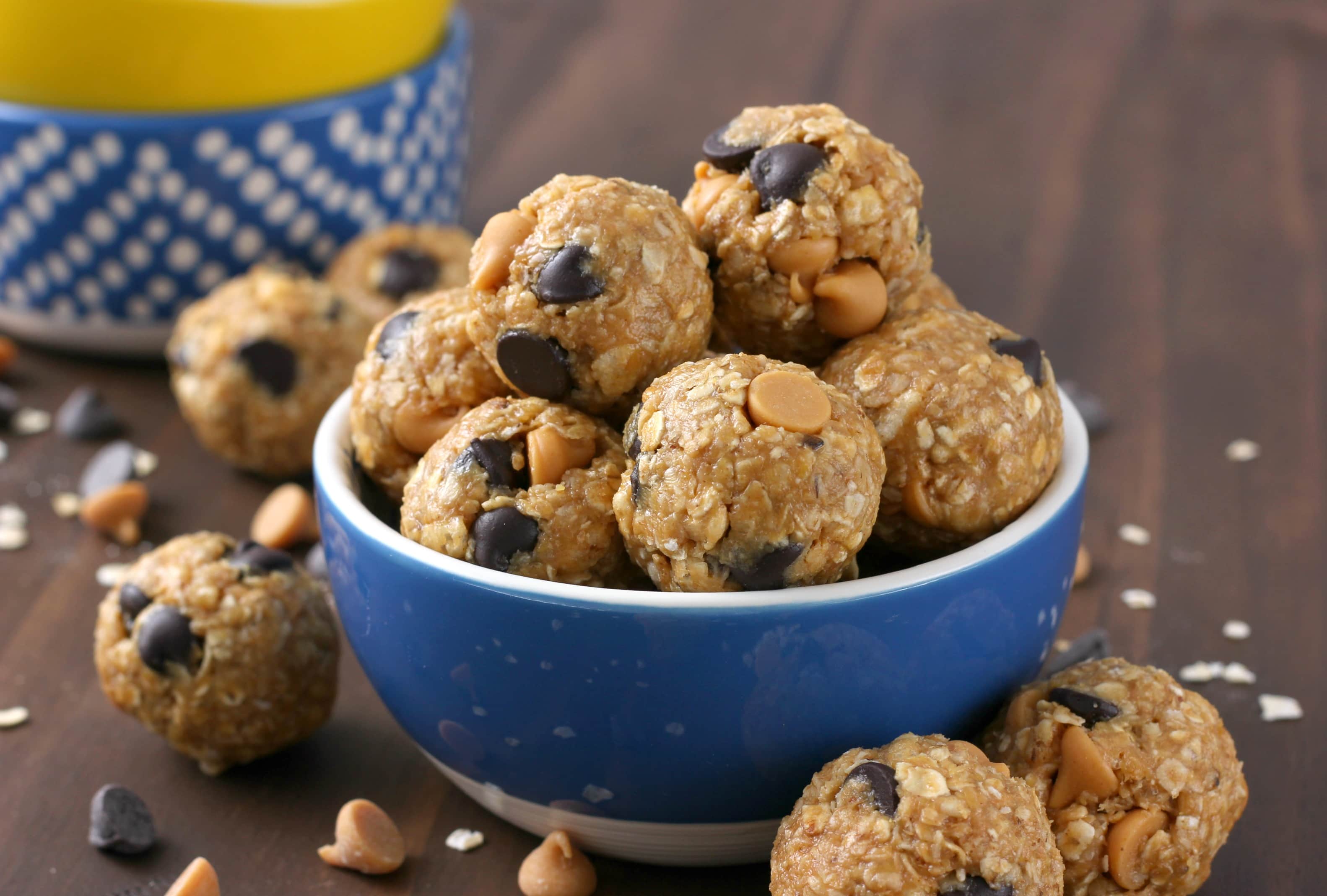 They are also super convenient to make because you can throw in whatever you happen to have on hand (and they only require getting one bowl dirty!).
These peanut butter and dark chocolate chip no bake granola bites came about because I had wanted to make these no bake butterscotch pecan granola bites. However, I didn't have all of the ingredients.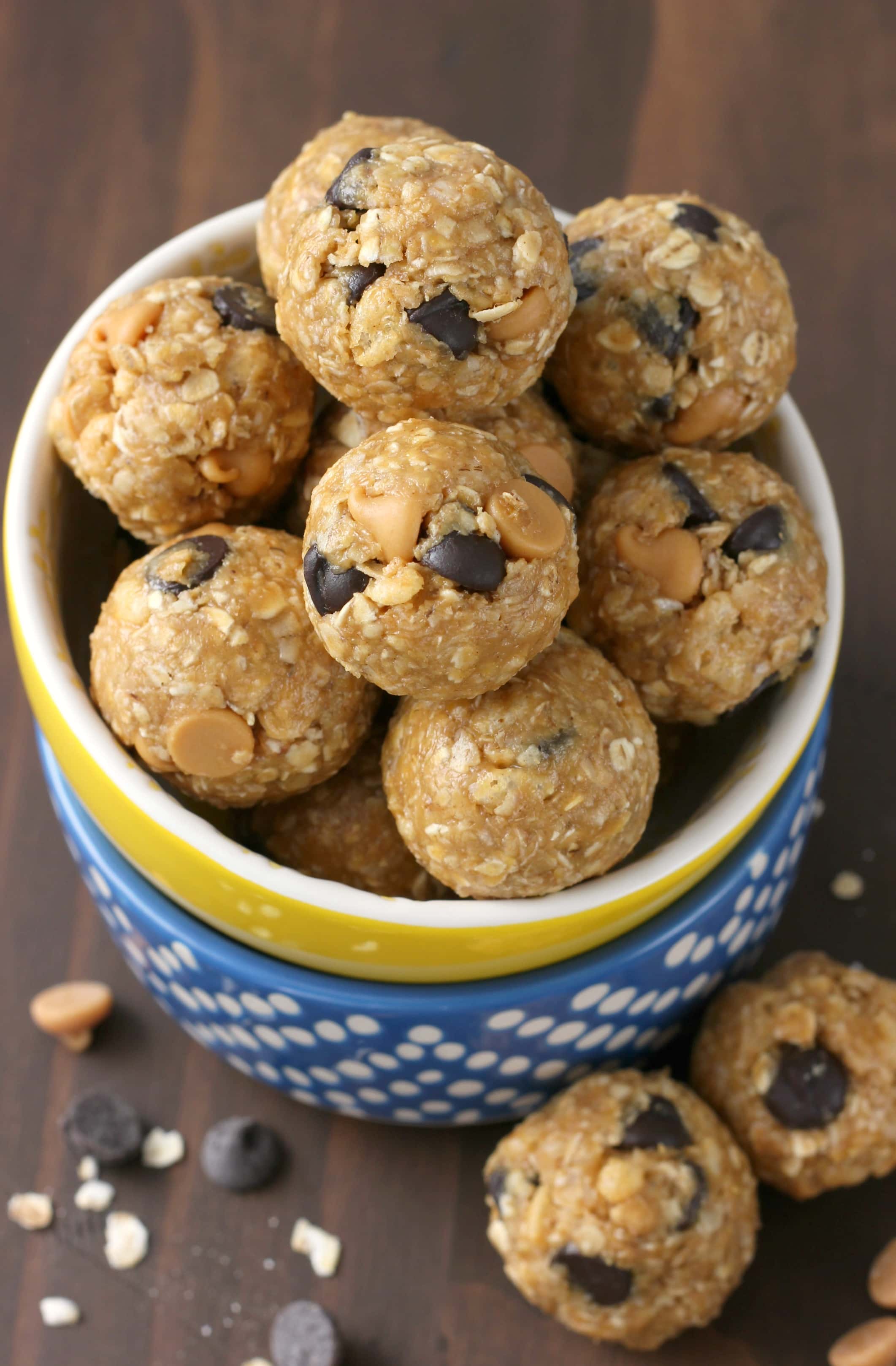 So, I threw in some extra peanut butter, swapped out the butterscotch chips for peanut butter and chocolate chips, and added in some extra ground flaxseed. We now have a new favorite snack!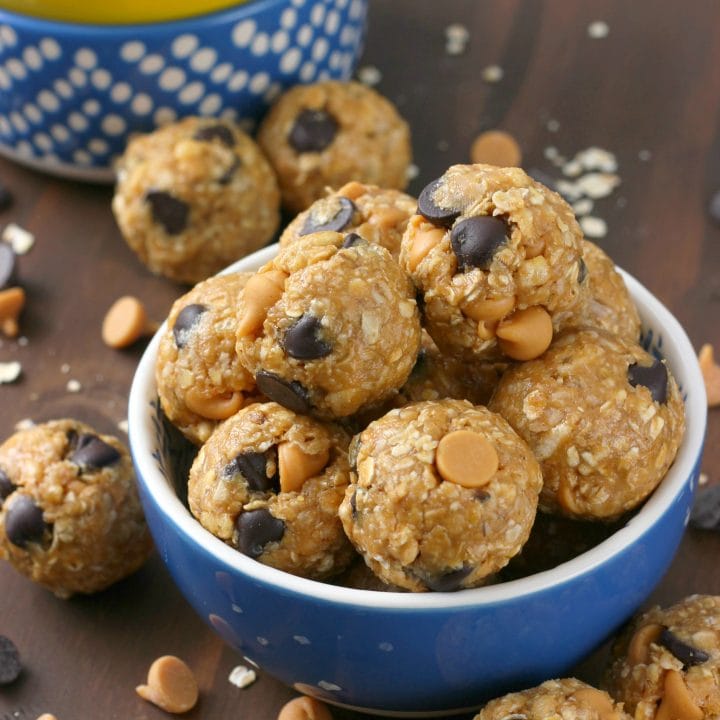 Peanut Butter Dark Chocolate Chip No Bake Granola Bites
Ingredients
1 1/2 C quick oats
1/2 C crisp rice cereal
1/4 C ground flaxseed
1/4 C oat bran (or wheat bran)
1/2 tsp salt
1/2 C no-stir natural peanut butter (creamy or crunchy)
1/2 C honey
1/3 C dark chocolate chips
1/3 C peanut butter chips
Instructions
In a large bowl, stir together oats, cereal, flaxseed, oat bran, salt, chocolate chips, and peanut butter chips. Add in peanut butter and honey. Stir in until well combined.
If dough is sticky, refrigerate for 15 minutes to allow dough to stiffen. Form dough into 1-inch balls.
Store leftovers in the refrigerator.
Recommended Products
As an Amazon Associate and member of other affiliate programs, I earn from qualifying purchases.