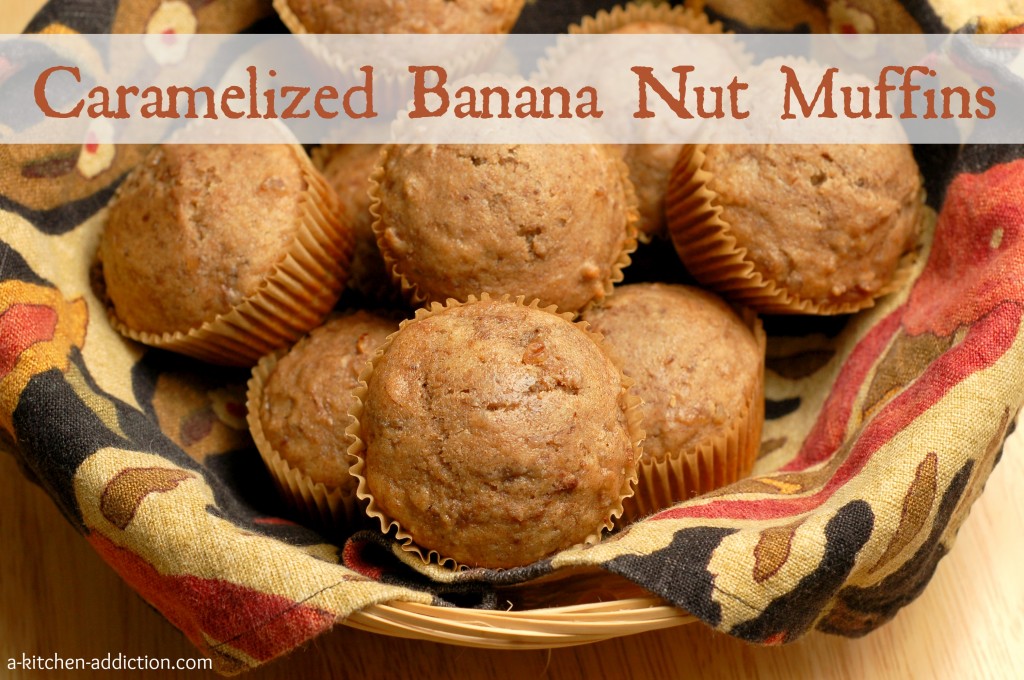 I hope all of you had a good weekend! Ours seemed to go by way too fast! Then again, it seems like every weekend goes by too fast. . . You spend all week looking forward to two days and then they disappear in a flash! We spent Saturday hiking at a state park where the leaves were gigantic and the temperature was an invigorating 34 degrees (Fortunately, it warmed up to 41 by the middle of the day!)!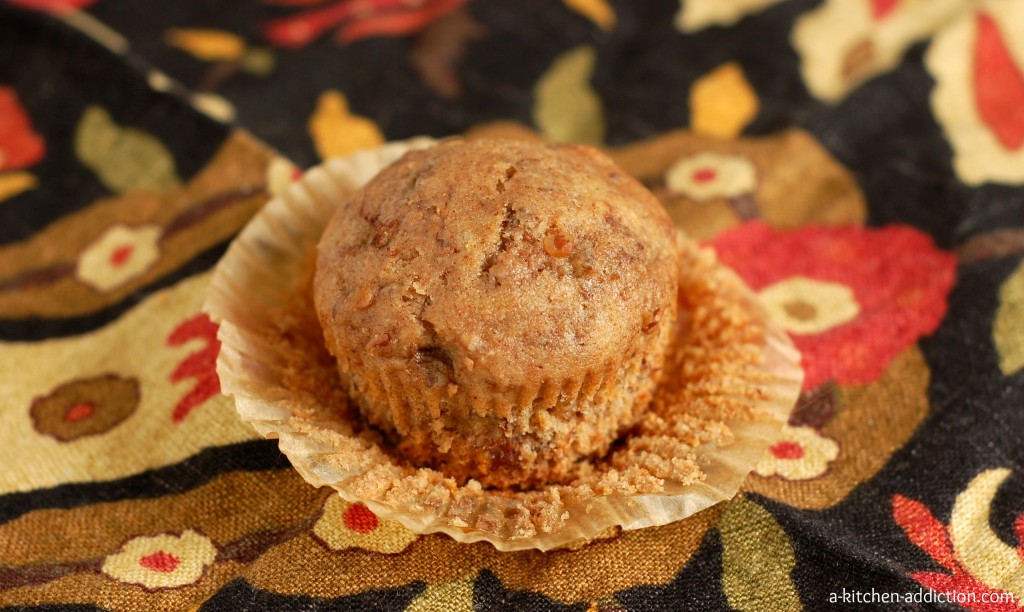 After such a chilly day, these were a perfect excuse to turn on the oven and get the house warmed up from it's 53 degree state! Perfect for warming the house and satisfying the taste buds! 🙂 The extra step it takes to caramelize the bananas and pecans is well worth your time! The bananas become wonderfully sweet and the pecans get a nice layer of caramel on them bringing plain banana nut muffins to a whole new level!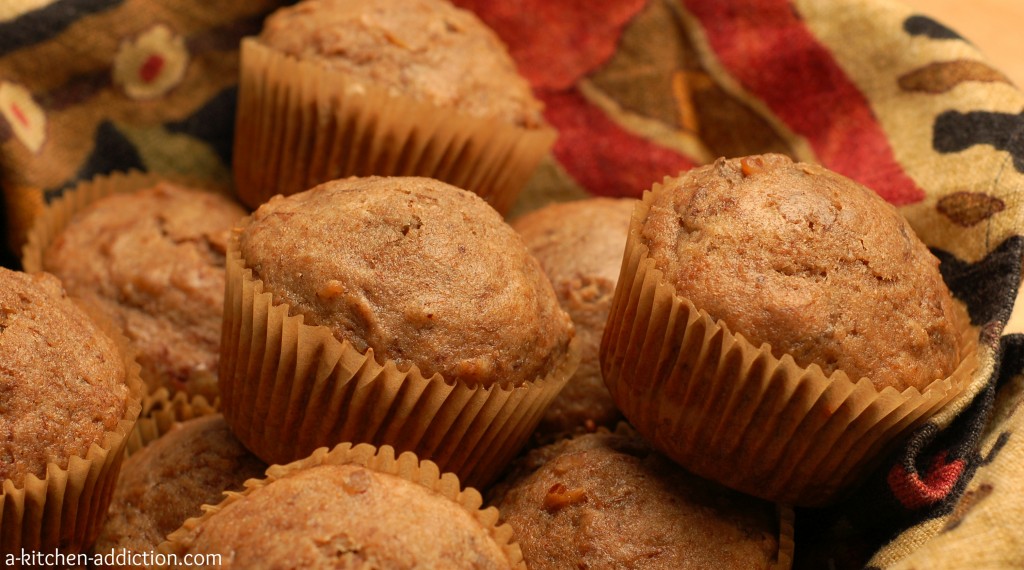 Throw in some cinnamon and nutmeg, add some maple syrup, and you have banana muffins in fall form!
Caramelized Banana Nut Muffins
Yield: 12 muffins
Ingredients
1 1/2 C bananas, about 3
1 tbsp butter
2 tbsp brown sugar
2 tsp cinnamon
1/2 C finely chopped pecans
1 C whole wheat flour
1/2 C all-purpose flour
1 tsp baking powder
1/2 tsp baking soda
1/4 tsp salt
1 tsp cinnamon
1/4 tsp allspice
1/4 C granulated sugar substitute
1/4 C maple syrup
1 tsp vanilla extract
1 egg, lightly beaten
1/4 C non-fat milk
1/2 C butter (1 stick), melted and cooled
Directions
Preheat oven to 350. Lightly spray muffin tin with non-stick cooking spray or line with cupcake liners.
In a medium skillet, melt butter over medium-low heat. Add bananas and sprinkle with 1 tablespoon brown sugar and 1 teaspoon cinnamon. Flip bananas over sprinkle with remaining 1 tablespoon brown sugar and 1 teaspoon cinnamon. Allow bananas to cook for six minutes or until butter and banana mixture starts to brown. Flip bananas. Add in pecans. Allow to cook for another six minutes or until mixture starts to caramelize and bananas brown. Make sure to move bananas around occasionally to prevent scorching. Remove from heat and set aside.
In a large bowl, whisk together flours, baking powder, baking soda, salt, cinnamon, allspice, and sugar substitute.
In a small bowl, whisk together syrup, egg, milk, and butter. Gently stir wet ingredients into dry ingredients just until combined.
Gently fold in bananas and pecans.
Spoon muffin batter into muffin tin, filling each cup about 2/3 full. Bake for 15-20 minutes or until toothpick inserted in center comes out clean.
Store in a tightly covered container.