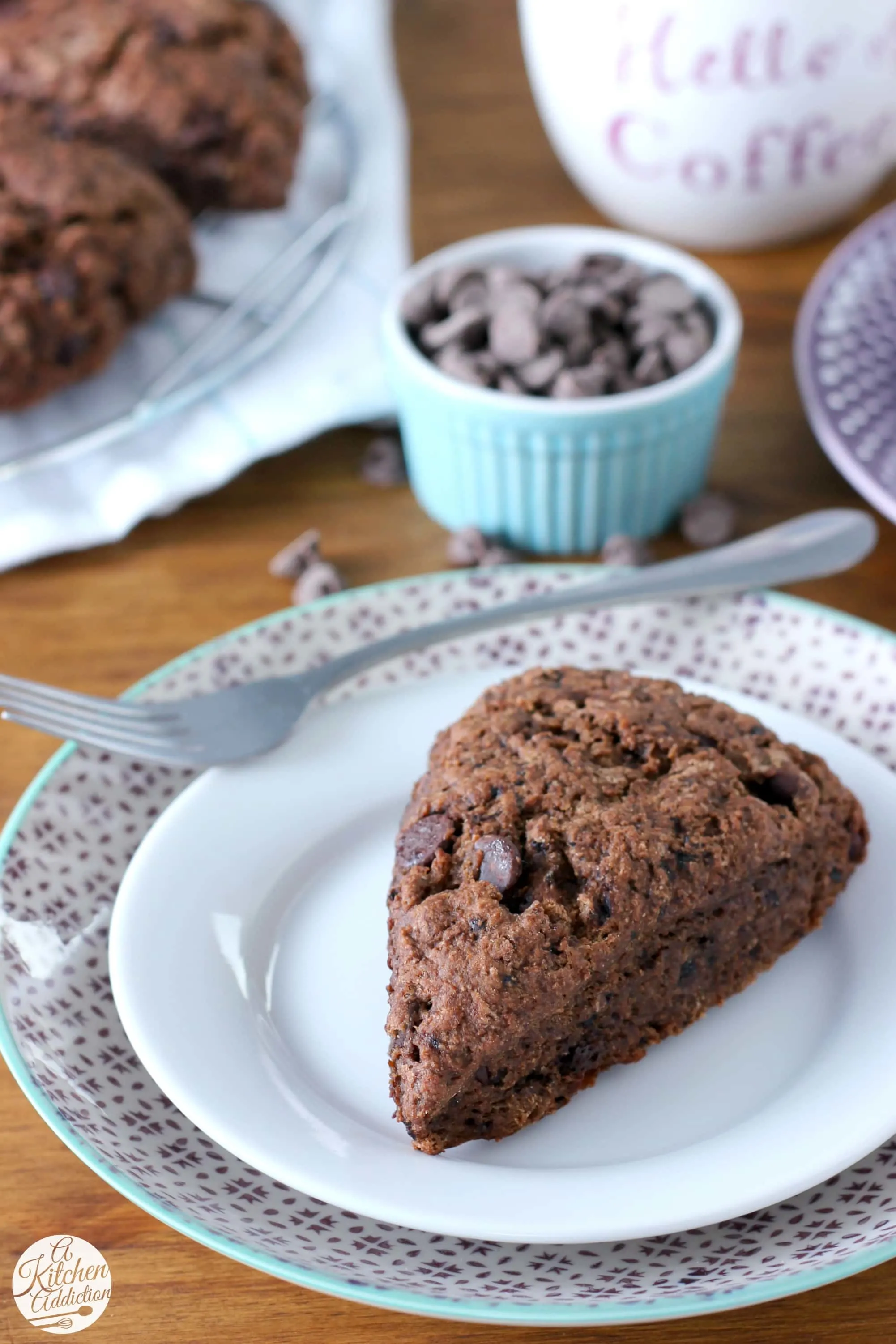 I was looking back over the recipes that I posted around Easter last year and realized that I posted a mocha chip recipe around the same time.
Last year it was mocha chip muffins, this year it's mocha chip scones! Apparently this time of year gets me thinking about mochas!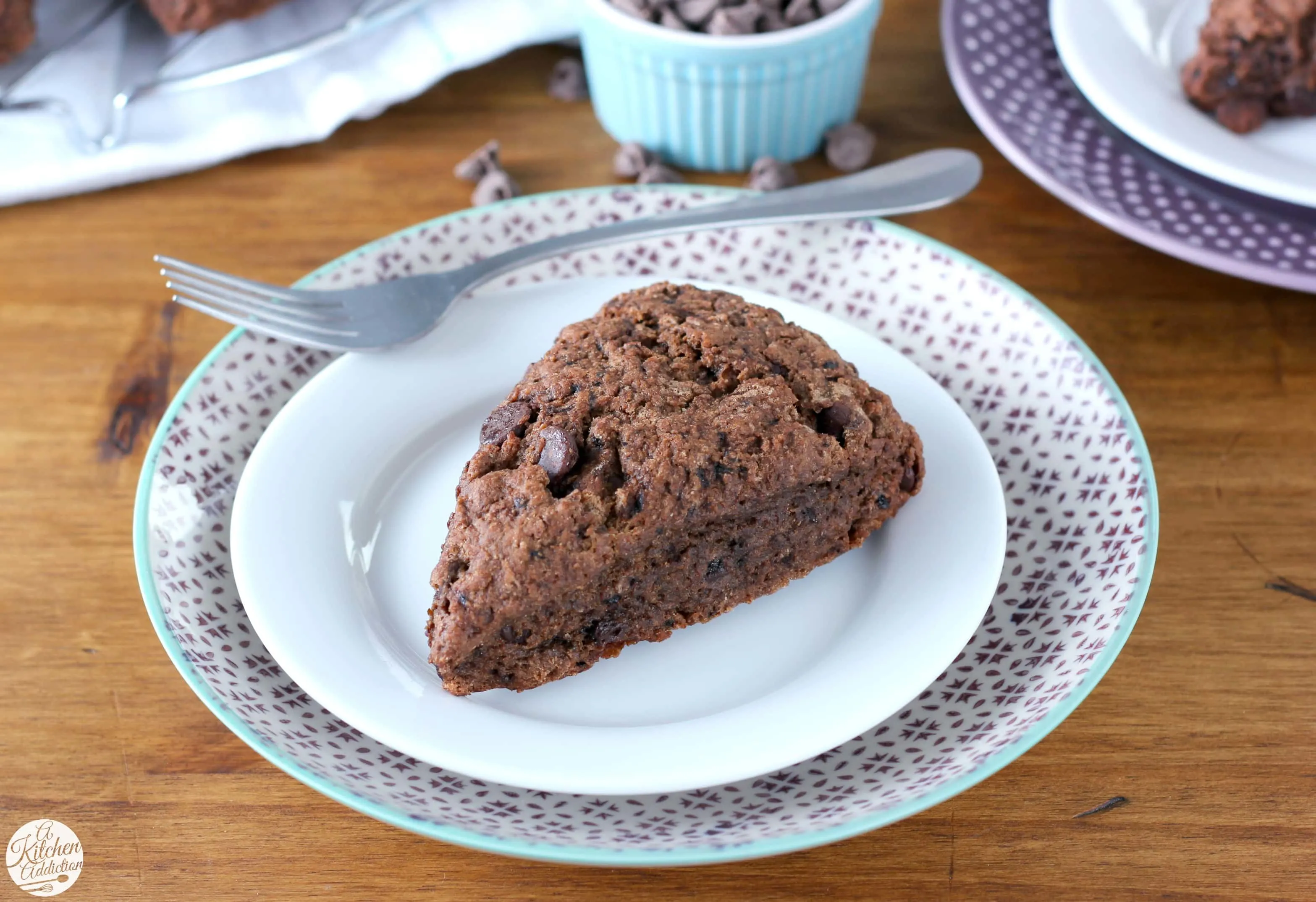 The base of these scones is my favorite combination of white whole wheat and all-purpose flours, along with a combination of butter and yogurt. What makes them special is what's added in.
These rich, chocolate scones are infused with coffee flavor and studded with chocolate chips.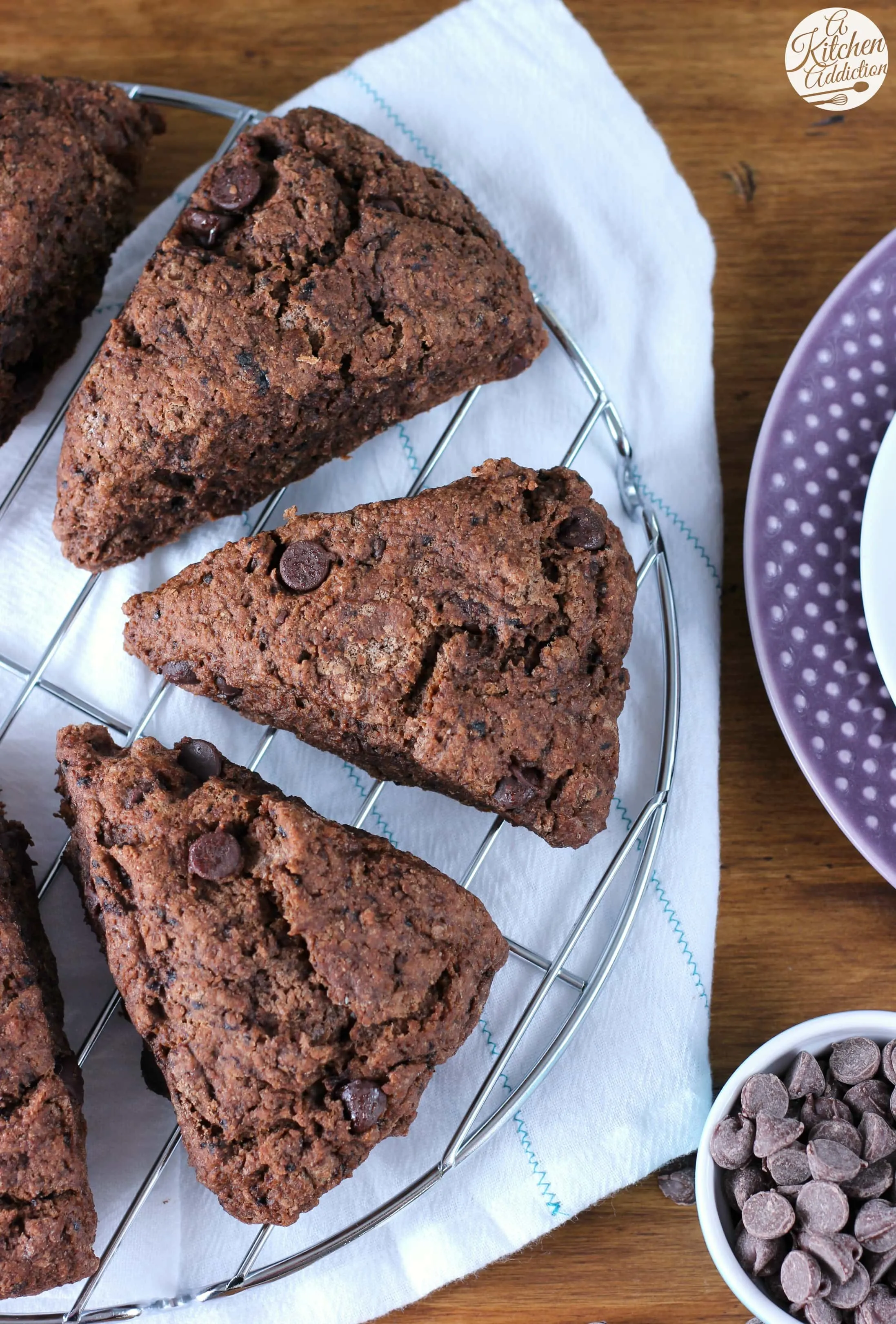 I've included in the ingredient list that you can mix up the amount of espresso powder/instant coffee you use. I've made them a couple different ways and the full amount of 3 tablespoons really adds a strong coffee punch that I know a lot of people like.
Just beware that it's on the strong side! Just what you need to go with your morning cup of coffee! Or for an afternoon pick-me-up, or evening treat. . .well, you get the picture. They're good any time of day!
Mocha Chip Scones
Author:
Ingredients
For the Scones
1 C white whole wheat flour
1 C all-purpose flour
1/3 C sugar
1/3 C unsweetened baking cocoa
2-3 tbsp instant espresso powder or instant coffee, depending on desired coffee flavor
1 tsp baking powder
1/2 tsp baking soda
1/2 tsp salt
1/2 C unsalted butter, cold and cut into pieces
1/2 C vanilla yogurt
1/4 C milk
2 eggs
1/2 C chocolate chips
Instructions
Preheat oven to 400. Line a baking sheet with parchment paper or a silicone baking mat.
In a large bowl, whisk together flours, sugar, baking cocoa, espresso powder, baking powder, baking soda, and salt.
Cut in butter until mixture resembles coarse crumbs.
In a small bowl, whisk together yogurt, milk, and eggs. Add wet ingredients to dry ingredients and stir until just combined. Gently stir in chocolate chips.
Turn dough out onto a floured surface. Gently knead 5-6 times until dough comes together.
Gently shape into an 8 inch circle. Cut into 8 pieces and place on prepared baking sheet.
Bake for 15-18 minutes, or until bottoms just start to turn golden brown. Transfer to a wire rack to cool.
Serve.