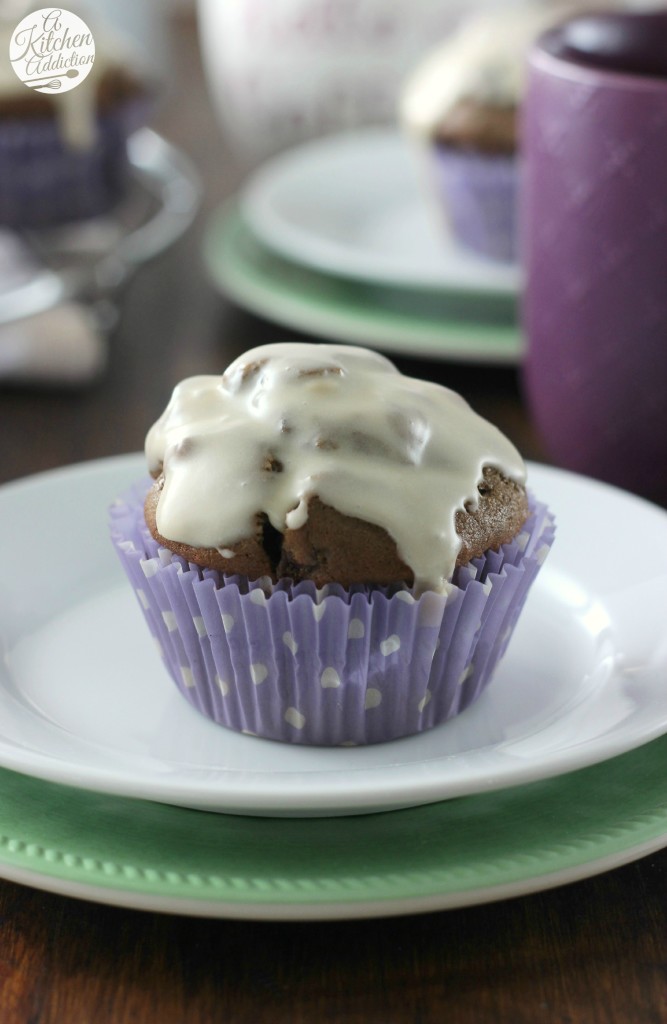 Easter. Did you know that it's less than two weeks away? I just figured that out. March flew by. I think the fact that there's still snow on the ground has me thinking that it can't be time for Easter yet.
If you're in the same boat as me and need an idea for what to do for your Easter brunch, I have an easy idea for you. . .mocha chip muffins!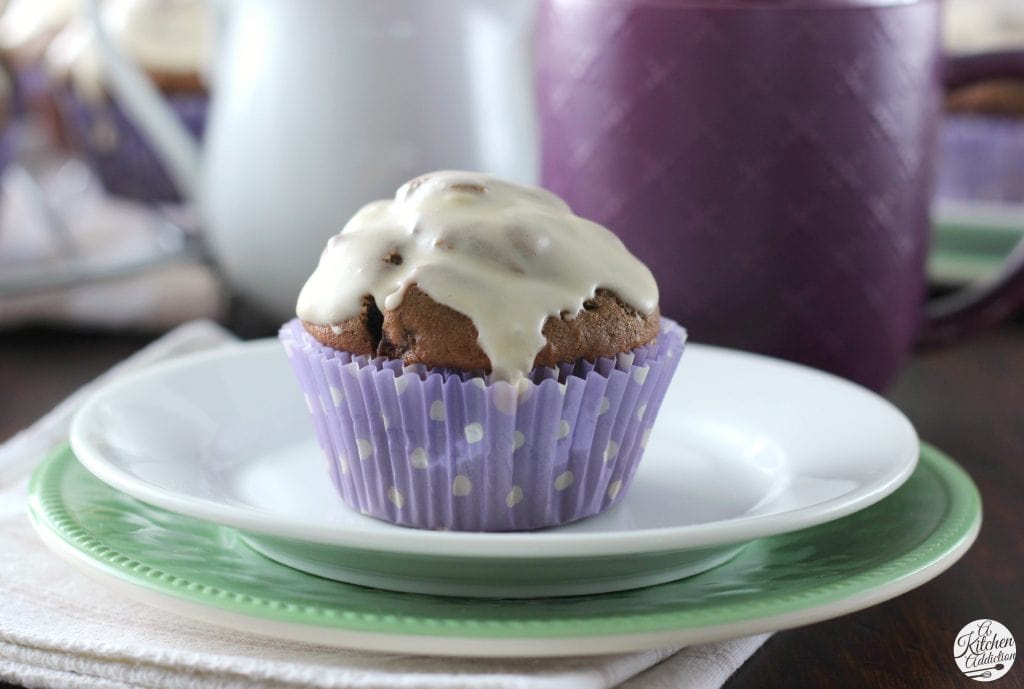 Muffins are a great addition to brunch, because they're easy to make and can be made the day before without losing flavor or freshness. These mocha chip muffins have a light coffee flavor and aren't overly sweet.
One of my biggest dislikes of muffins is when they are oily and super sweet. These muffins are neither. They are simply tender, fluffy chocolate muffins infused with coffee and stuffed with chocolate chips.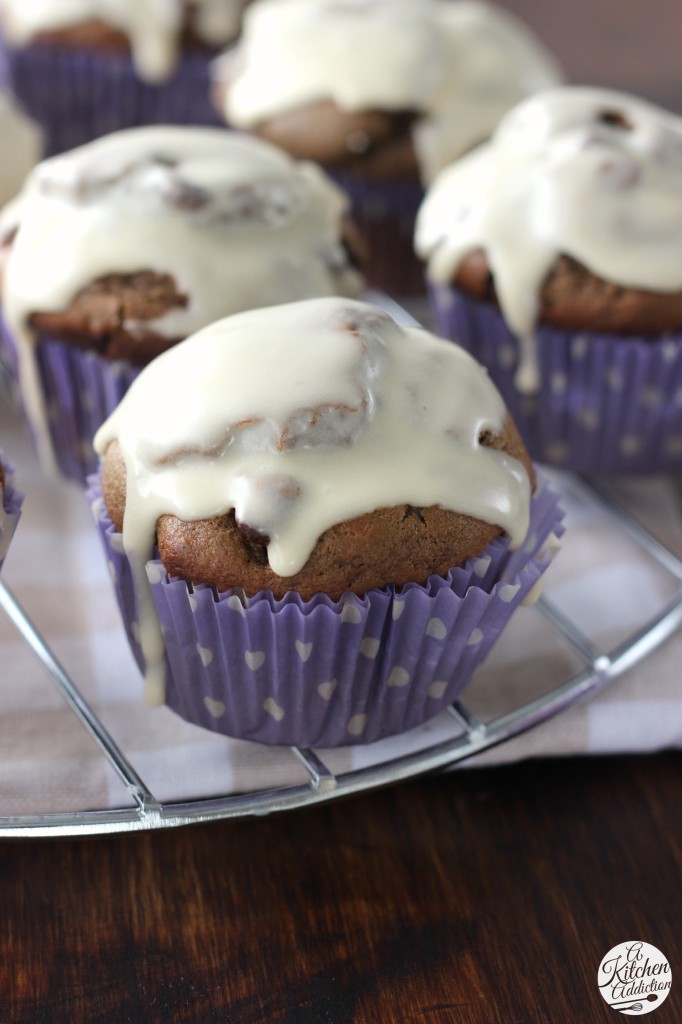 I can't think of a better way to start your morning. Unless of course you top said muffins with a coffee glaze and pair them with a freshly roasted and brewed cup of coffee!
Whether you need an idea for Easter brunch or are looking for a way to make it easier to get out of bed in the morning, these mocha chip muffins are your answer!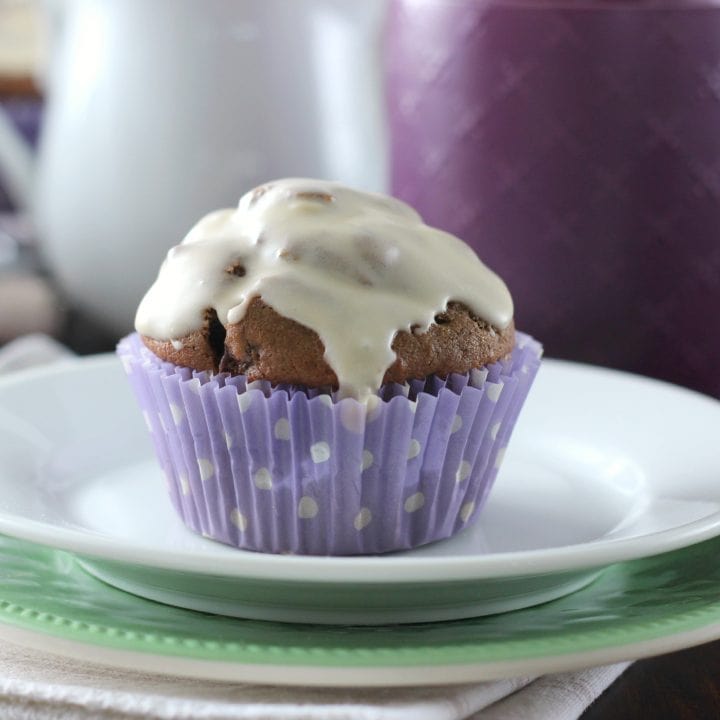 Mocha Chip Muffins
Ingredients
For the Muffins
1 C white whole wheat flour
1 C all-purpose flour
1/3 C unsweetened baking cocoa
2 tsp baking powder
1/2 tsp baking soda
1/2 tsp salt
1/2 C butter, softened
1/3 C sugar
1/3 C brown sugar
1/2 C strongly brewed coffee, cooled
1/3 C milk
1/4 C plain yogurt
2 eggs
1 tsp vanilla extract
1/2 C chocolate chips
For the Glaze
1 C confectioner's sugar
1 tbsp strongly brewed coffee
1/4 tsp vanilla extract
Instructions
Preheat oven to 375. Line a muffin tin with cupcake liners or spray with nonstick cooking spray.
In a large bowl, whisk together flours, unsweetened baking cocoa, baking powder, baking soda, and salt. Set aside.
In the bowl of a stand mixer or with an electric mixer, cream together butter and sugars. Beat in coffee, milk, yogurt, eggs, and vanilla extract until creamy.
Add dry ingredients to wet ingredients and beat until just combined. Stir in chocolate chips.
Fill each cup or cupcake liner about 3/4 full. Bake for 13-15 minutes or until toothpick inserted in the center comes out with just a few crumbs.
Remove to a wire rack to cool.
While muffins are cooling, stir together ingredients for glaze until smooth.
Dip the tops of the cooled muffins into the glaze. Allow glaze to harden and serve.
Recommended Products
As an Amazon Associate and member of other affiliate programs, I earn from qualifying purchases.