It's time for another maple recipe! I hope you aren't sick of them yet! Ever since digging out the maple extract and maple syrup for these granola bites, those two containers have been given a prominent place in my baking cupboard.
Everything just tastes better with maple lately. Okay, obviously not everything, but quite a few things do.
Don't worry, I won't share everything that I've been making with maple syrup, just the recipes that are too good not to! These maple cinnamon scones are definitely too good not to share.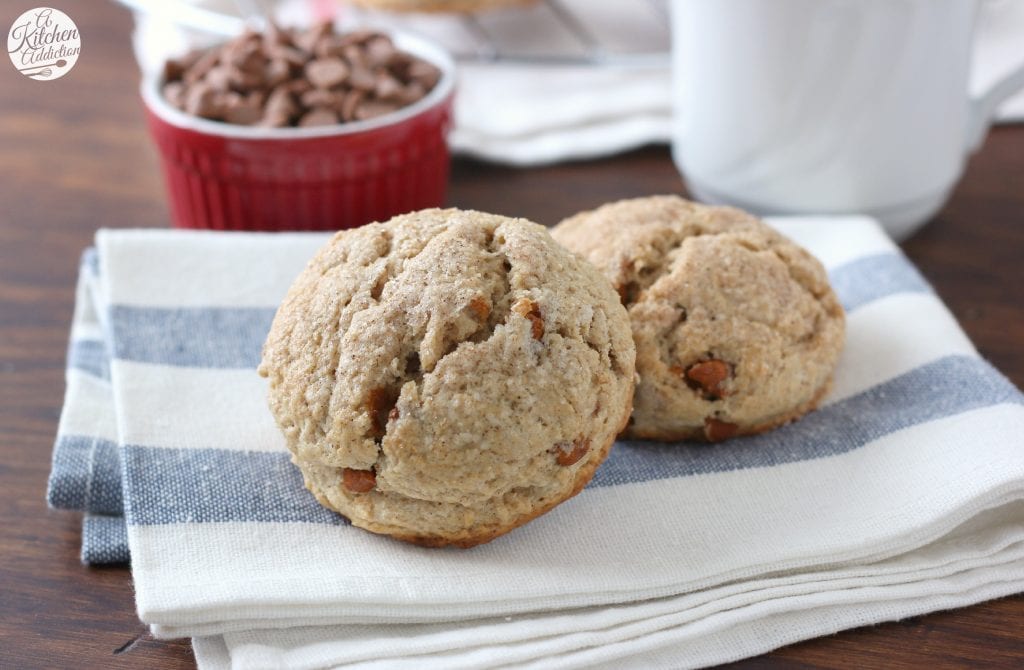 Plus, it's been a long time since I've shared a scone recipe. And since scones are some of my favorite things to make, that had to change.
That, and they contain cinnamon chips. You can't go wrong with baked goods that contain cinnamon chips! The warmth of the cinnamon and sweetness of the maple syrup combine with a tender scone that is the perfect paring to your favorite fall drink.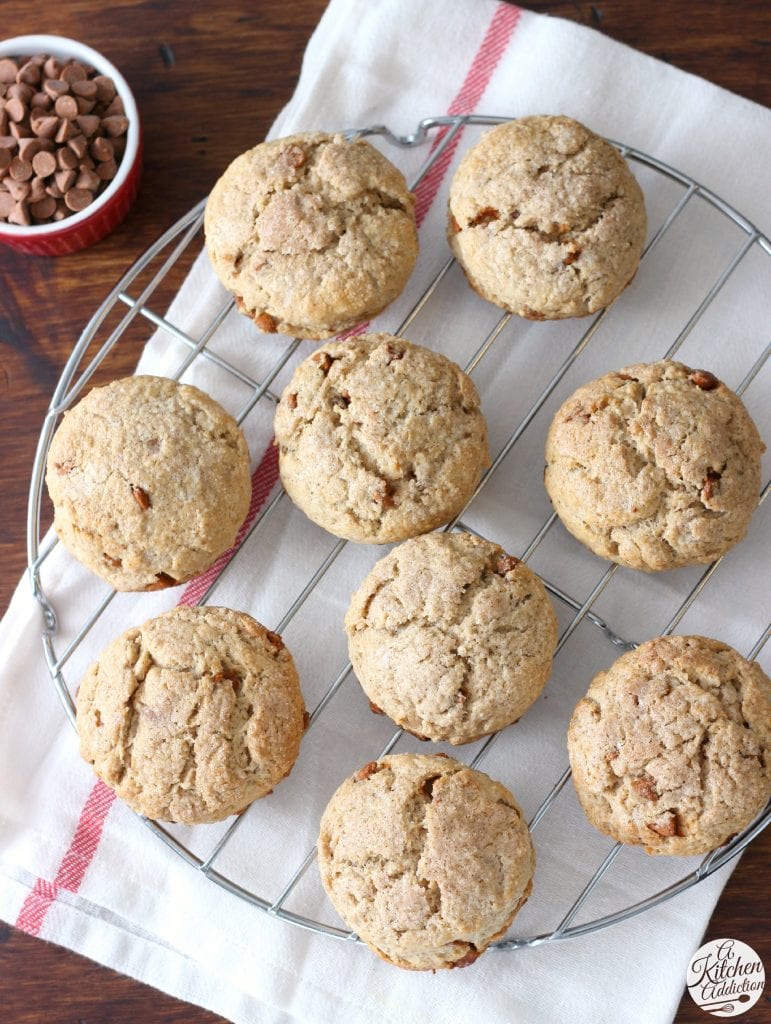 Make sure to knead the dough gently and only as long as needed to get the dough to form. It will be a little "shaggy" looking, but that's okay.
If you work with the dough too long, the scones will turn out tough and dry. Once you get the scones in the oven, let the baking magic happen to transform the dough into soft, tender scones.
Then sit back and take a few minutes to relax with your fresh baked scones and hot cup of coffee!
Maple Cinnamon Scones
Author:
Ingredients
1 C white whole wheat flour
1 C all-purpose flour
1/4 C sugar
1 1/2 tsp baking powder
1 tsp cinnamon
1/2 tsp salt
1/2 C butter, cold and cut into pieces
5 tbsp half & half or milk of your choice
3 tbsp pure maple syrup
1 egg
1 tsp maple extract
1/2 C cinnamon chips
additional half & half for coating, optional
cinnamon sugar for garnish, optional
Instructions
Preheat oven to 375. Line a baking sheet with parchment paper.
In a large bowl, whisk together flours, sugar, baking powder, cinnamon and salt. Cut in butter until mixture resembles coarse crumbs.
In a small bowl, whisk together half & half, maple syrup, egg, and maple extract. Add dry ingredients to wet ingredients and stir until just combined. Stir in cinnamon chips.
Turn dough out onto a lightly floured surface. Gently knead dough into a ball. Shape into an 8-inch circle and cut into 8 wedges or use a 2 -3 inch circle cookie or biscuit cutter to cut out dough. Brush with half & half. Sprinkle with cinnamon sugar.
Bake for 12-15 minutes or until edges turn golden and toothpick inserted in the center comes out clean. Take care to not overbake to prevent scones from getting too dry.
Store in an airtight container.