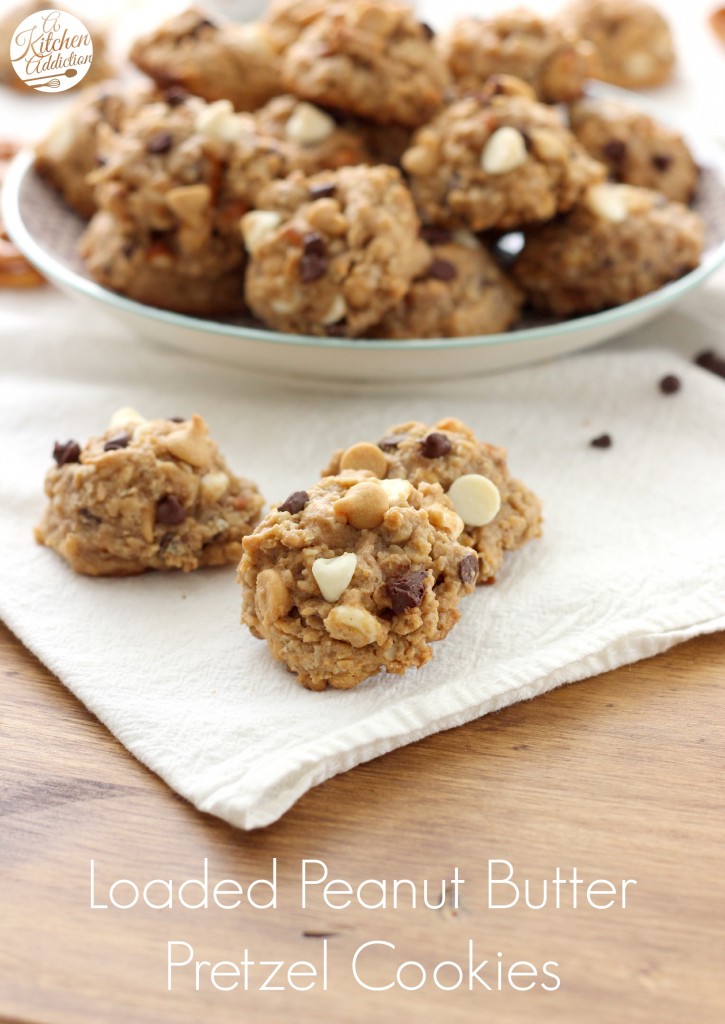 Allergy season is in full swing over here. All I need to do is think about the outdoors and I sneeze. Okay, it's not quite that bad, but it is bad enough that I haven't been spending much time outside lately because of how bad the pollen is around here. Since I've been spending more time inside, I decided to use that extra time to make cookies. Because, if you aren't going to run outside, you may as well make cookies to eat inside (or something like that!)!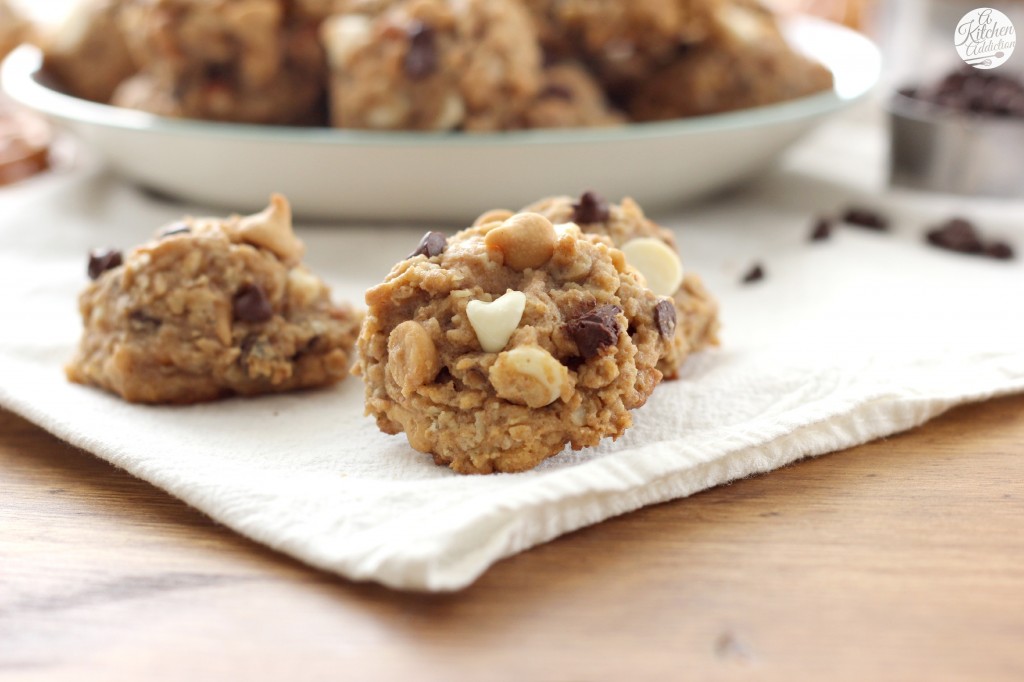 Since I am in the process of purging my cupboards of open baking supplies, I decided to make a big batch of cookies that would use up as many open bags as possible! The result was a batch of these loaded peanut butter pretzel oatmeal cookies. Soft, chewy cookies loaded with two kinds of chocolate, peanut butter, and pretzels. Sweet and salty with a bit of crunch!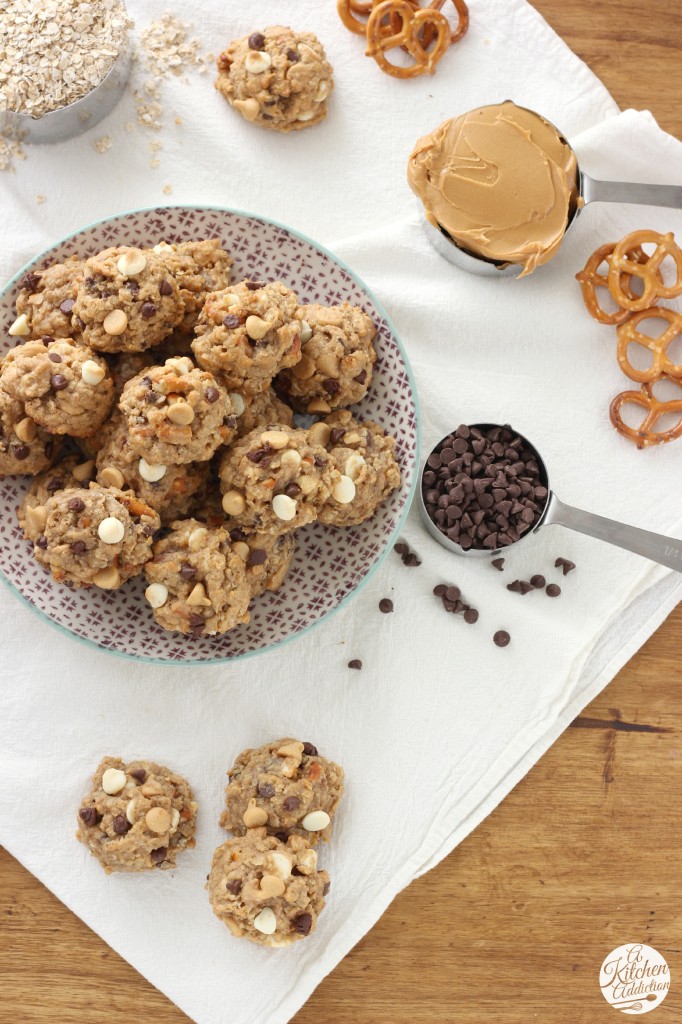 Of course, I had to add in some oats. I can't seem to make cookies lately that don't have oats in them! I love the nuttiness and chewiness they add. I also used up the rest of my bag of whole wheat flour and a bit of honey. You'd never know from the texture that these cookies contain whole wheat four. Even the most skeptical person would have a hard time tasting it! So, if you need to hide from insanely high pollen counts (and even if you don't), go clean out your cupboards and make a batch of these cookies!
Loaded Peanut Butter Pretzel Oatmeal Cookies (100% Whole Wheat)
Author:
Ingredients
1 1/2 C quick oats
1 1/2 C whole wheat flour
1 tsp baking soda
1/2 tsp salt
1/2 C butter, softened
1/2 C no-stir natural peanut butter
1/2 C honey
1/3 C brown sugar
2 eggs
1 tsp vanilla extract
1/2 C peanut butter chips
1/2 C white chocolate chips
1/2 C crushed pretzels
1/4 C mini chocolate chips
Instructions
Preheat oven to 350. Line a baking sheet with parchment paper or a baking mat.
In a small bowl, whisk together oats, flour, baking soda, and salt. Set aside.
In the bowl of a stand mixer (or with hand mixer), cream together butter, peanut butter, honey, brown sugar, eggs, and vanilla extract.
Add dry ingredients to wet ingredients and mix until just combined. Stir in peanut butter chips, white chocolate chips, crushed pretzels, and mini chocolate chips.
Drop dough by heaping tablespoonful onto prepared baking sheet.
Bake for 8-10 minutes or until edges just start to turn light golden brown.
Remove from oven to a wire rack to cool for 3 minutes before removing from baking sheet to cool completely.