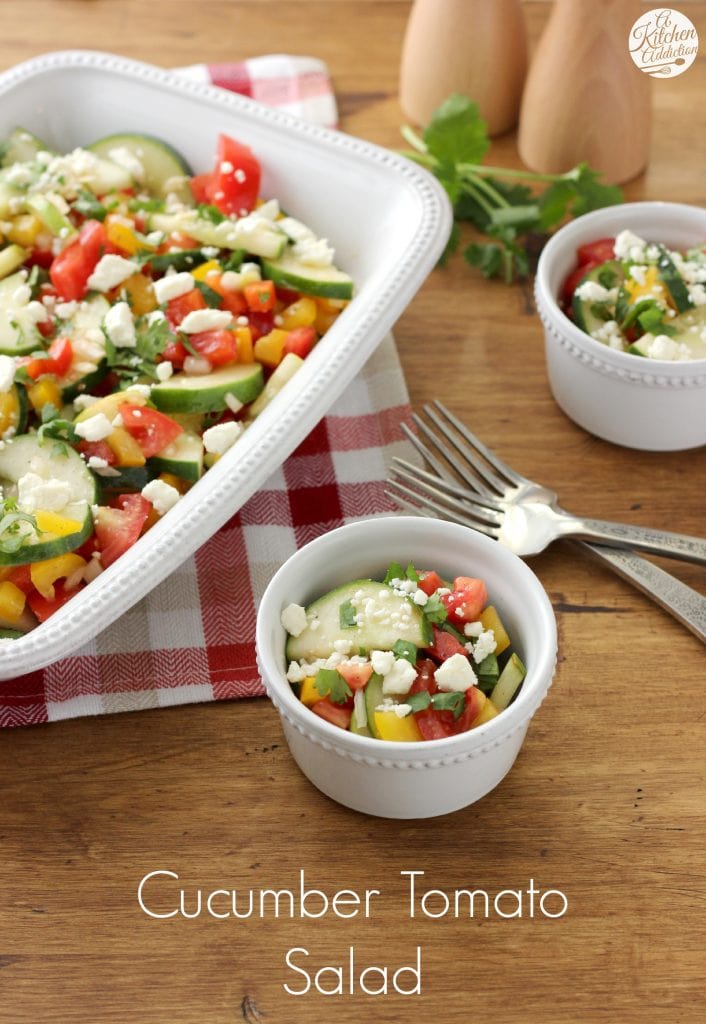 My husband asked for cucumber tomato salad the other day. I replied, with a "Hmm, I don't think I've ever had that before." His response was one of disbelief that I hadn't had this salad.
While I've heard of it before, I can't remember ever having it. After a quick Google search, I discovered that there are dozens of ways to a make a cucumber tomato salad. Apparently, I've been missing out all these years!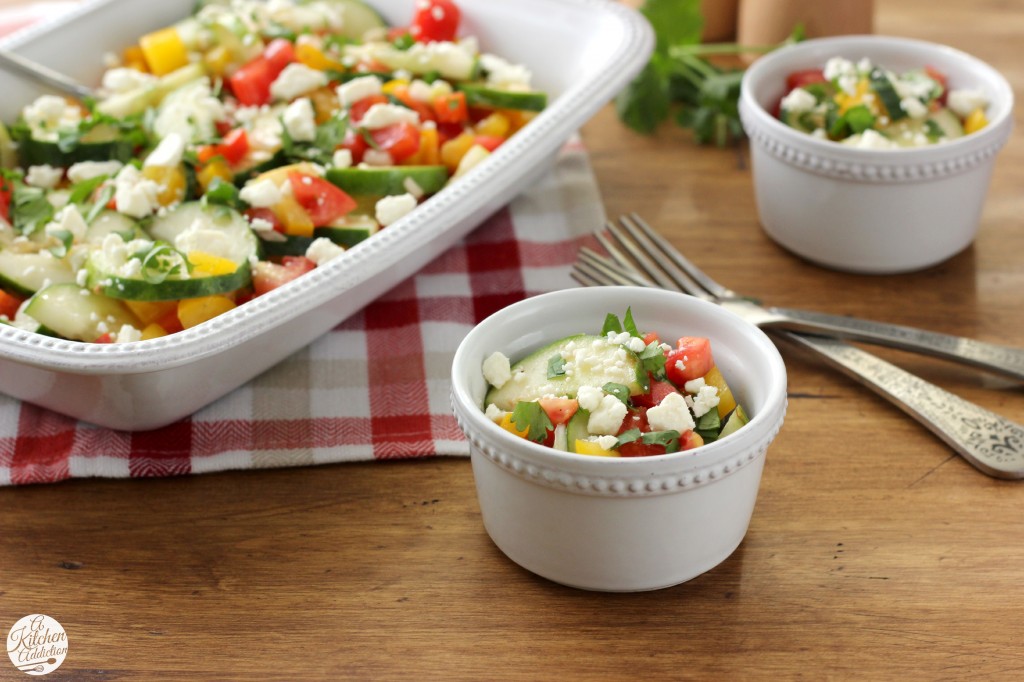 Use mayo, use dill, use different vinegars. Cheese, no cheese. The possibilities seemed endless. I decided to do a combination of a handful of them to come up with a salad that would be full of flavors that we loved and that I could make without making a special trip to the grocery store for any of the ingredients!
Cucumbers and tomatoes remain the main focus of the dish in my easy cucumber tomato salad, however, I decided to add bell peppers, onion, feta and cilantro to the mix.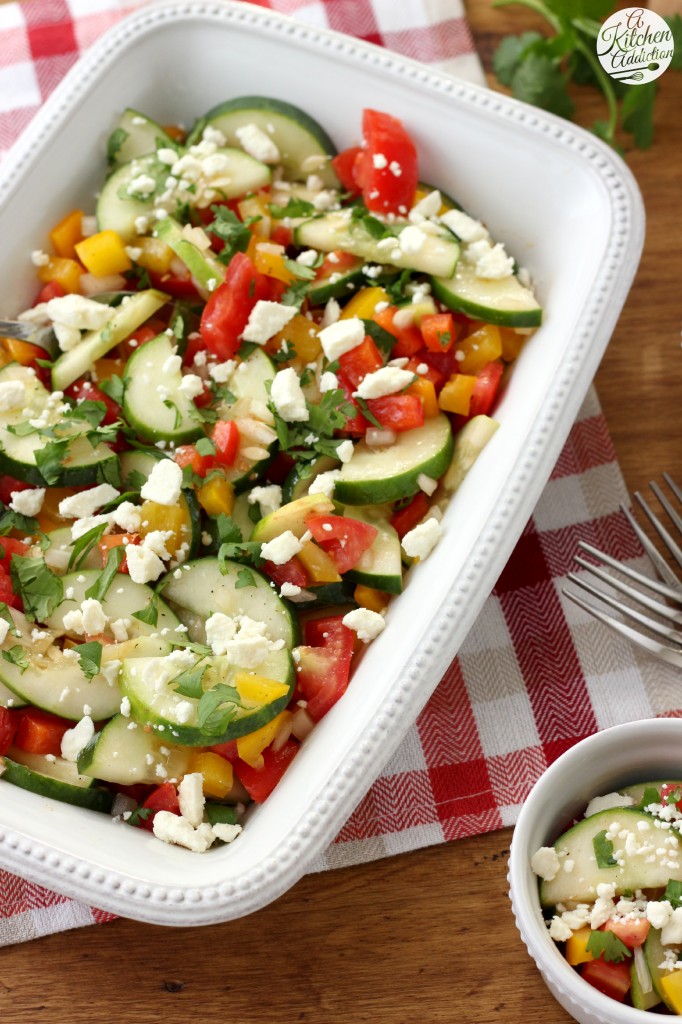 All of the vibrant, colorful vegetables and herbs combine to create a dish that is full of fresh flavor. The dressing is a simple combination of olive oil, vinegar, salt, and pepper. Since no mayo is used, it's the perfect salad to bring to a summer gathering and not have to worry about it going bad.
Plus, it's incredibly easy to make, so you can quick whip it together whenever you need a side dish. I have to say that cucumber tomato salad has now found its way into my menu rotation!
Easy Cucumber Tomato Salad
Author:
Ingredients
4 C cucumbers, sliced
2 C tomatoes, chopped
1 C bell peppers, chopped (I used a combination of yellow and red peppers)
1/4-1/2 C onion, chopped (Use more or less depending on preference)
3 tbsp olive oil
1 tbsp white vinegar
salt and pepper to taste, start at 1/8 tsp each
1/2 C feta cheese crumbles
1/4 C fresh cilantro, chopped
Instructions
In a large bowl, combine cucumber, tomato, peppers, and onion.
Whisk together olive oil, vinegar, salt, and pepper until combine. Drizzle on top of veggies and gently toss veggies to coat.
Cover bowl and refrigerate for at least one hour before serving to allow flavors to blend.
Toss with feta cheese and cilantro right before serving. Serve cold.
Store in the refrigerator.