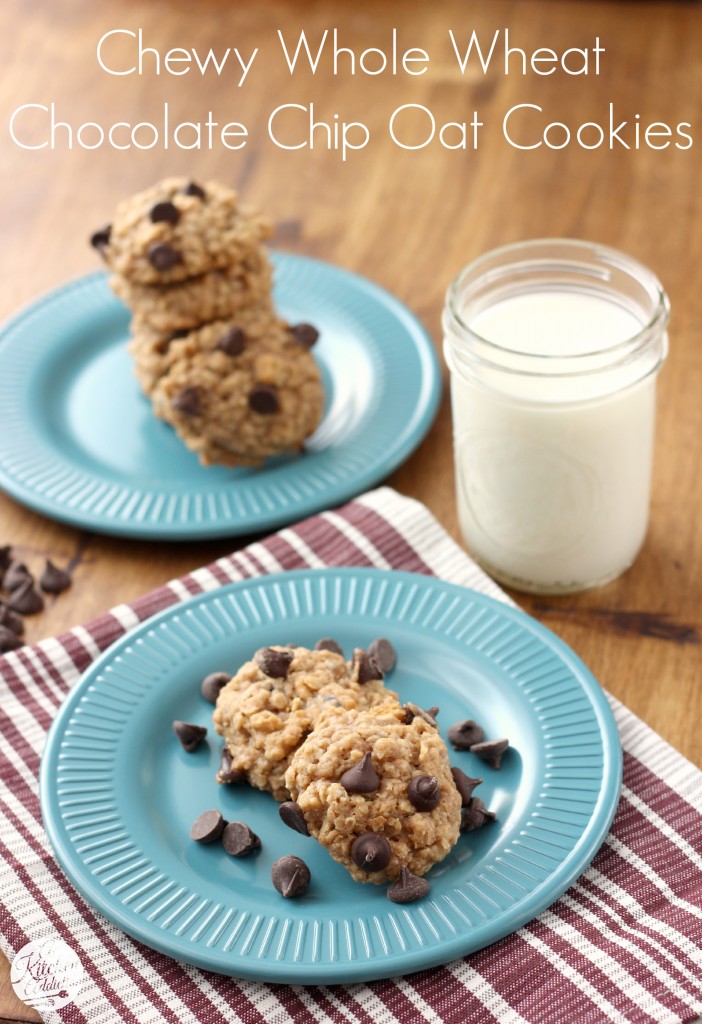 I've been wanting to make a healthier chocolate chip cookie for awhile, but my problem always came in the texture of them. I'm a huge fan of chewy cookies.
Unfortunately, a lot of cookies that are made with whole wheat flour lose that chewy aspect and end up as more of a soft, puffy cookie. These cookies, however, are chewy! (They also contain oats, which makes for a good cookie in my mind!)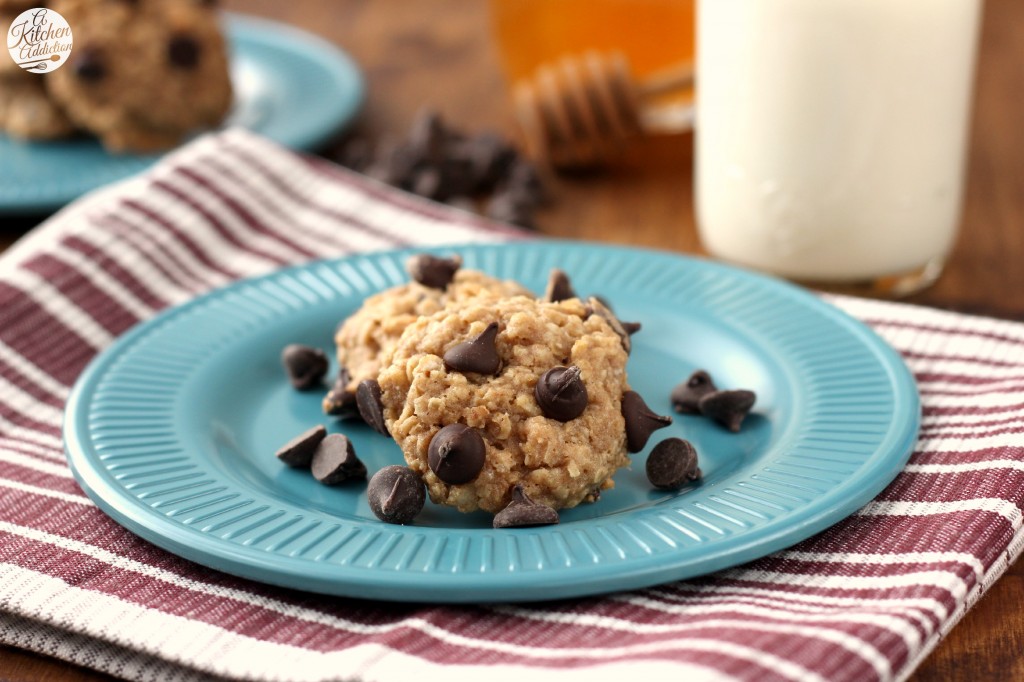 Don't be turned off by the fact that oats and whole wheat flour are the base of these cookies. They are still moist and chewy.
No dry, sawdust whole wheat cookies here! If you're still a bit wary, you can use white whole wheat flour. But, you will discover that whole wheat flour in cookies can not only work but also taste good!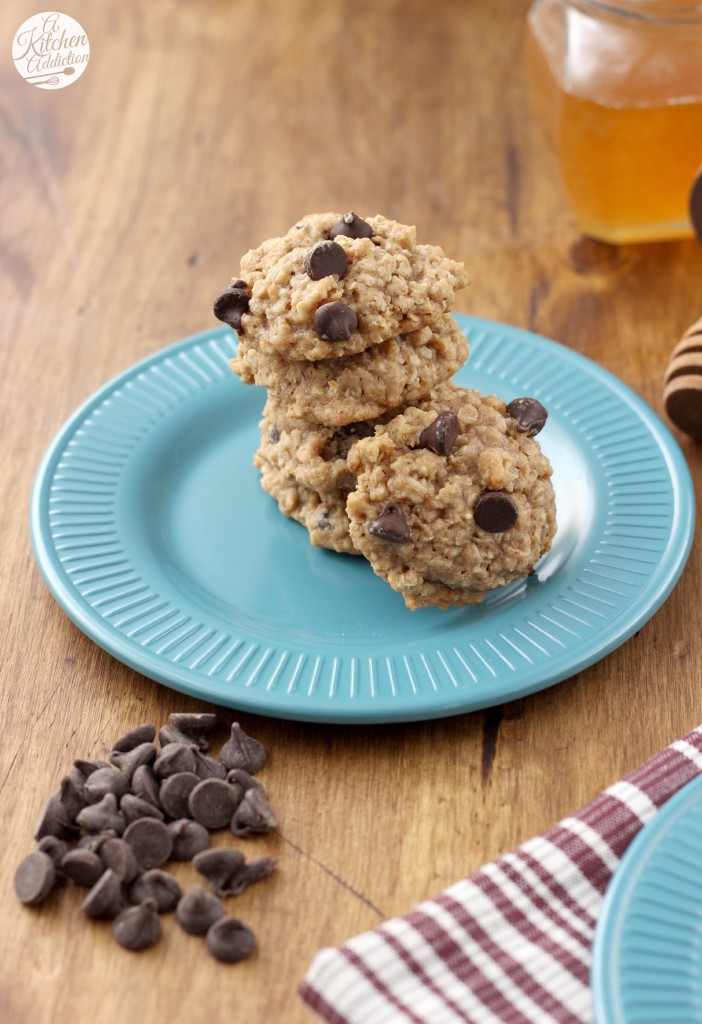 You may also be surprised to discover that the main sweetener is honey. If you want to use all honey as your sweetener, feel free to swap out the brown sugar for a bit more honey.
I just used a bit of brown sugar to give the cookies that caramel-y flavor that I love in chocolate chip cookies!
Chewy Whole Wheat Chocolate Chip Oatmeal Cookies
Author:
Ingredients
1/2 C butter, softened
1/2 C honey
1/4 C brown sugar
1 egg
1 tsp vanilla extract
1 1/2 C quick oats
1 C whole wheat flour
1/2 tsp baking soda
1/4 tsp salt
1/2 C chocolate chips
Instructions
Preheat oven to 350. Line cookie sheets with a silicone mat or with parchment paper.
Cream together butter, honey, and sugar in the bowl of a stand mixer or with an electric mixer. Beat in egg and vanilla extract.
In a separate bowl, whisk together oats, flour, baking soda, and salt. Add dry ingredients to wet ingredients and stir to combine. Stir in chocolate chips.
Drop cookies by tablespoon full onto prepared cookie sheet. Bake for 8-10 minuets or until edges just start to turn golden brown. Centers will appear slightly undercooked.
Allow to cool on cookie sheet for 3-4 minutes before removing to a wire rack to cool completely. Store leftovers in an airtight container.