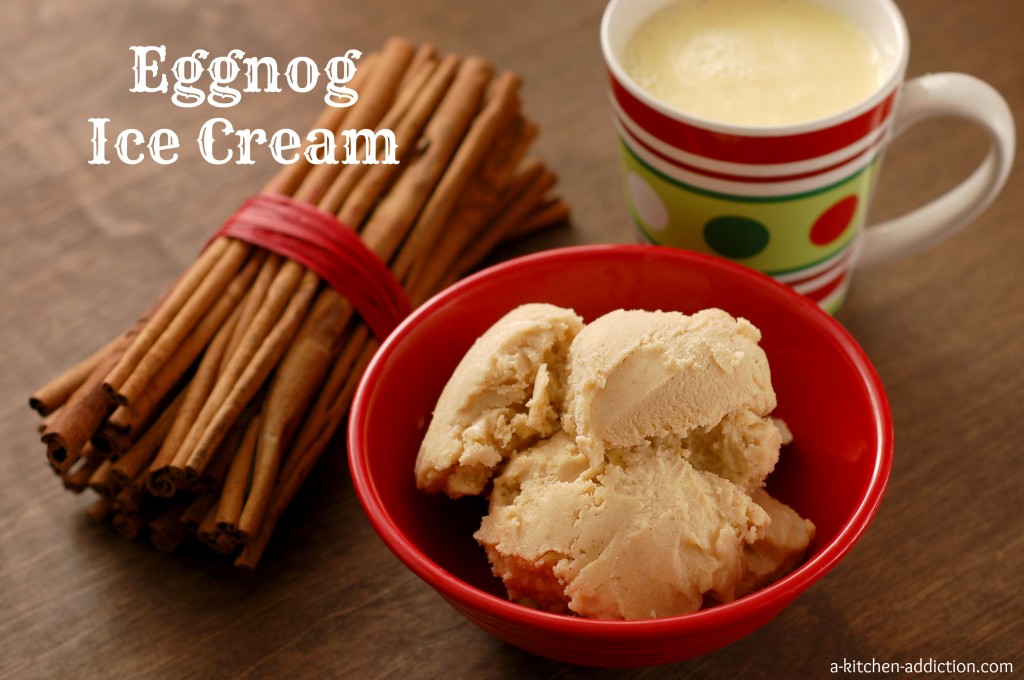 With the unusually warm temperatures around here, it's been hard to believe that Christmas is just a little over two weeks away! You already found out this week that I'm not a fan of sugar cookies, so I may as well tell you that I like cold weather. I should clarify. I like cold weather with snow. Snow is what makes it seem like Christmas. Sure you can put up lots of decorations, but when you look outside and see green grass, it makes it feel like you are only pretending that it's Christmas in the middle of Spring.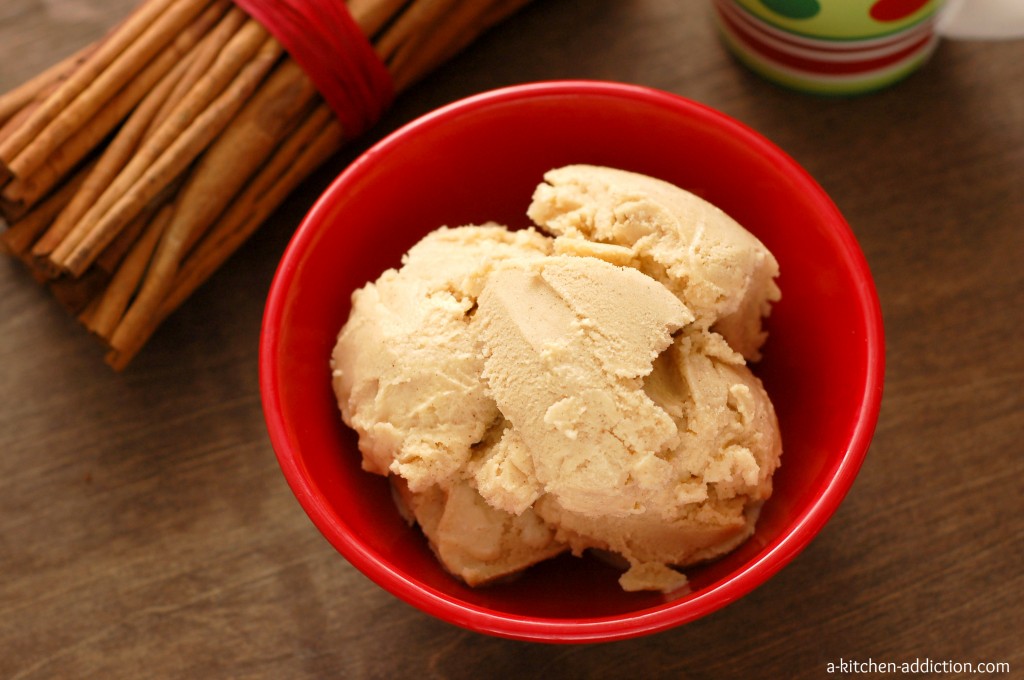 You can obviously tell by now that I grew up in the North. I love my snow. 🙂 So, to make it seem cold and snowy, I've made ice cream. At least my hands will feel cold if I hold the bowl too long! 😉 Along with making it seem more like Christmas, this ice cream is super easy to make. There are really only three steps. Mix the ingredients together, let your ice cream machine freeze it, eat it. I think everyone can handle the last step!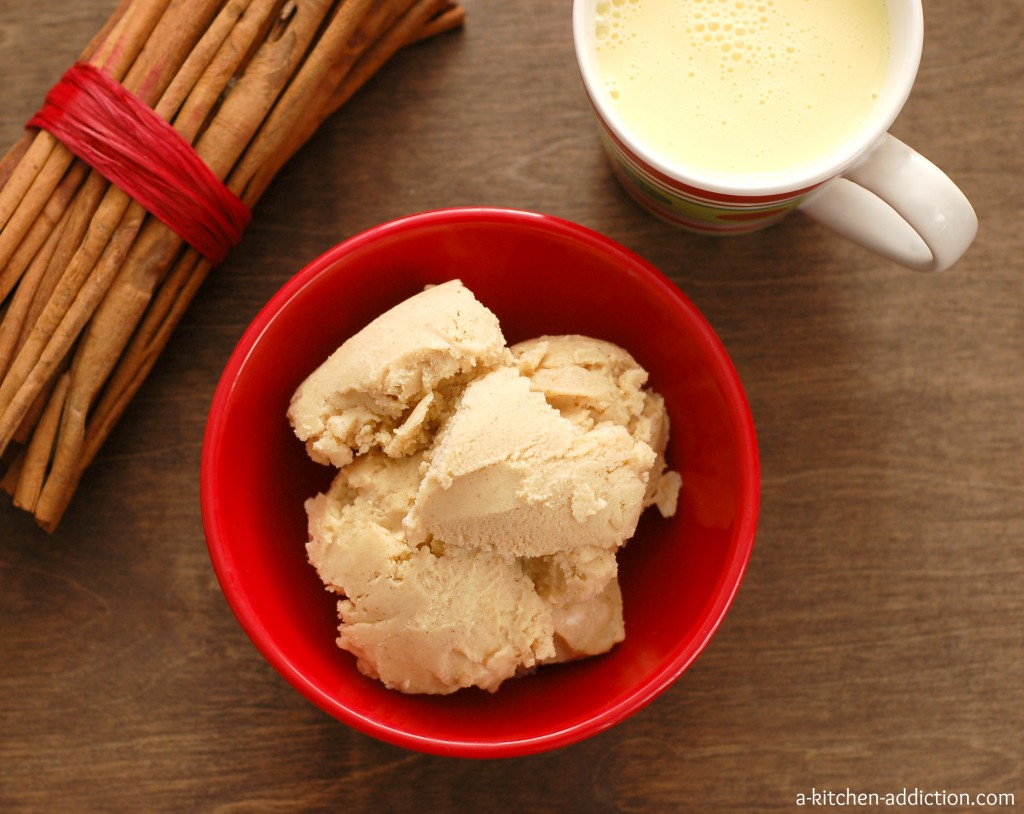 So if you're struggling to get in the Christmas spirit, enjoy a traditional holiday drink in a creamy ice cream. Because the flavor of eggnog varies among brands, you may want to taste your eggnog first to decide if you want to add the additional spices that I used. Feel free to leave some out or add more according to the taste. Have a great weekend!
Eggnog Ice Cream
Yield: approx. 1 quart
Ingredients
2 C lite eggnog
7 oz fat-free sweetened condensed milk (or approximately half of a 14 oz can), chilled
1 C fat-free half & half
1 tsp ground cinnamon
1/4 tsp ground nutmeg
1/4 tsp cloves
Directions
Whisk together all ingredients. Pour mixture into ice cream maker and freeze according to manufacturer's instructions.
Enjoy immediately!